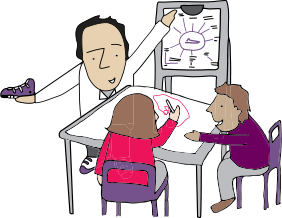 Staff training for business
We offer training packages and resources that will enhance your CSR volunteering programme.
We offer exciting team-building days where participants work as a team to create unique minature machines
Teambuilding and communication styles training that is creative active and practical.
Our programmes are designed to be:
Exciting practical team challenges that build leadership and communication skills
Events that develop and refelct on management skills
They can also be:
Run in conjunction with staff and/or pupils from local schools
Ways of supporting much needed activity in local schools
Ways of building a relationship with a school and enhancing reputation internally, and within the wider community
Support our charitable aims by using our corporate training packages for your staff.
The 2 hour training session the week before really helped us as volunteers to prepare for the event, I think this played a big part in helping it run smoothly"
"I found the activity enjoyable as it got me out of my own comfort zone of dealing with kids of this age group"
- Volunteers from GE after a Build My Future Event