Bristol loves tides, it has the highest tidal reach of any populated area in the world and an ingenious system for managing the flow and flux of water in the city.
Bristol Loves Tides is a programme for schools, families and communities using performance and film to explore water flows, tides and systems - over, under and around Bristol. Aiming for deeper awareness of the interconnectedness of ecology, biodiversity, energy, and the role of the wilder green spaces of the city.
The Loves Tides Programme has created two mythical characters, brothers called Proxi and Peri Gean who are the 'tides-made-flesh'. They are attracted to the moon and appear in human form in Bristol at the height of the spring and autumn equinoxes. Their job is to remind the citizens of Bristol of the importance of the tides to their heritage and their responsibility to manage the tides in the future.These characters are central to stimulating young people to be creative researchers and activists in promoting a city's relationships with its rivers.
Bristol Loves Tides Workshops, explore themes such as:
Maritime history cultural heritage and future of Bristol's shipbuilding industry
Debates about the future of tidal landscapes
Tidal Energy

Biodiversity
The water cycle and our changing relationship with water

Hydro-poetics. Literature, painting, dance and sculpture related to water

Creative writing
Awareness and empathy with natural processes
---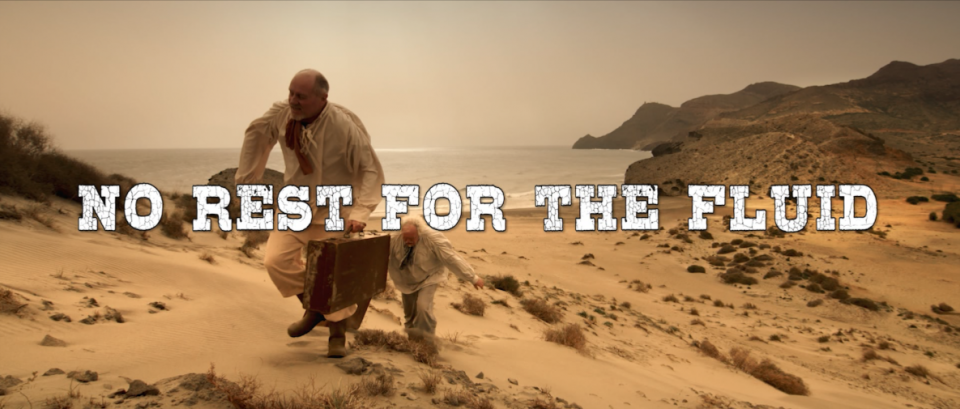 "I love this project because it understands that Science and Art have the same starting point or foundation which is observation. I believe that its imaginative connection to fundamental ecology through its celebration of the role water plays in the past, present and future of this great city will inspire all who take part to look at their world afresh and, once inspired launch us on a thousand journeys of our own fueled by the greatest gift of all curiosity"
Tim Smit, Founder and Chair of the Eden Project
Bristol Loves Tides for Key Stages 2 3 and 4
Activities are held in school and on excursions on tidal rivers, estuaries and docklands
Logistics are similar but content varies with age of the young people

What happens?
Teachers receive learning resources and activity plans including a bank of BLT films after meeting with My Future My Choice staff
Excursions and activities are planned and organised to suit the focus for learning
Four short adventure films and documentaries featuring Proxi and Peri (The Tides Made Flesh) are screened in school. Each film is 10 minutes and poses questions for the audience about water and the tides
Teachers use the activity plans to lead discussions with young people about the meaning and purpose of the first three film. This will take 20 to 30 mins for each film and is done on consecutive days
The team that made the films arrives in the classroom for the screening of the fourth film and lead discussions about the making of the films
The final film ends with a new beginning and young people are challenged to storyboard/script or vision the next episode of the adventures of Proxi and Peri, The Tides Made Flesh
Story boards ideas and scripts are judged and the best scenarios awarded prizes in each school and there is potential for these ideas to be made into a film
In the same timescale excursions by boat to tidal locations are completed with young people meeting a broad range of people with different job roles, opinions and attitudes related to the water and the tides
A bank of BLT films made by young people interviewing experts and spokespeople is available for use in schools along with indents from Proxi and Peri judging aspects of Bristol on its relationship with the tides
Films are made by My Future My Choice in partnership with Rough Glory Films (Director Nathan Hughes,The Desperate Men Theatre Company; ; NOVA Arts Collective. Supported by Bristol Green Capital and Water City Bristol as part of the UK wide AHRC research project -Towards Hydro-citizenship
"The Bristol Loves Tides Green Capital Project has achieved a significant level of raised awareness of Bristol's tidal cultures. Throughout 2015 a series of innovative well-attended events and workshops were held with creative and dramatic content, telling stories about tides as a process, Bristol's tidal history, and asking key questions about the city's tidal waterway futures. The workshops 'harvested' local stories and memories form citizens and visitors at a series of event and these are being collated into a 'memory map' of Bristol tidal culture which will be on-line in the future… Bristol Loves Tides has played a major part in the AHRC Hydrocitizenship Project Bristol Case Study and the legacy of it is being taken forward in to the latter stages of the project in 2106 and 2017."
Prof. Owain Jones- Principal Investigator, Towards Hydro-Citizenship, a national AHRC programme.
Cost
Through sponsorship* from industry partners we aim to provide this programme to schools for less than £700 for 60 children including boat trips, learning resources, a day in schools working with young people on their film ideas and visits to judge and feedback on the outcomes. Schools are welcome to make use of the resources themselves for free, using the films which are available on Bristol Loves Tides You Tube and the learning resources which can be down loaded from the links below.
If schools
---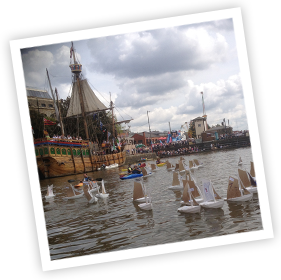 Young people are key influencers in achieving targets for biodiversity and CO2 emissions. Research shows that young people are concerned about their own future as well as the environment of their city but don't feel engaged in meaningful action. A significant number are disconnected from their regions heritage and lack pride in their cultural identity. Bristol fails to capitalise upon its astounding natural environment; people and institutions to empower this target group with greater ownership of their city.
Bristol Loves Tides uses the imminent changes to Bristol's historic tidal rivers to pull together businesses, agencies, venues, resources, schools and expert volunteers to close this identified gap in provision for young people. Bristol Loves Tides has created the framework, logistics and creativity to mobilise a unique education programme for Bristol, providing the tools and knowledge for young people to better understand and influence the future of their region and become citizens who truly engage with local and global issues.
---
Download free resources
1. BLT Intro powerpoint script.pdf
6. Floating Harbour poem text .pdf
Films are also available on Bristol Loves Tides You Tube