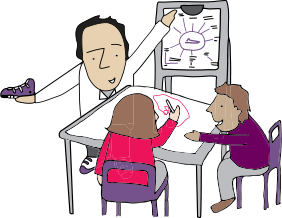 For Businesses
Volunteering is the most effective way for businesses to support young people's learning and development.
We offer a range of volunteering programmes that provide a clear framework for staff engagement with straightforward logistics that are not dependent on a laborious set up. Our volunteering programmes enhance business reputation internally as well as in the community. They aid recruitment, motivate staff and develop staff skills.
We want businesses to build a relationship with a school, to build efficiency and effectiveness through activities that repeat annually.
Click here to see volunteering programmes and dates for volunteering opportunities

Impact
We help business have a measurable impact on young people's development with feedback on the impact of their support that meets CSR objectives.
Volunteer opportunities will help staff development, providing learning for graduate recruits, apprentices and trainees. Mentoring or coaching a small team of school students to complete a challenge is a rewarding experience, it builds confidence, leadership, communication and people management skills.
Our STEM activities use the strap line, "Teams Make Science and Engineering Work". Volunteers gain insight into how to improve a team's function. The school setting is a good environment for reviewing leadership skills and proving theories outlined in a business training session.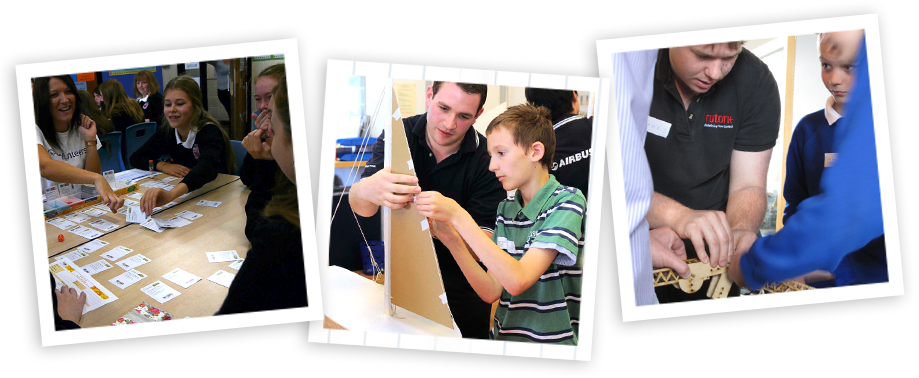 The 2 hour training session the week before really helped us as volunteers to prepare for the event, I think this played a big part in helping it run smoothly" / "I found the activity enjoyable as it got me out of my own comfort zone of dealing with kids of this age group"
- Volunteers after a Build My future Event
"We all really enjoyed building boats and being quizzed by the children and the photos are great for Rolls -Royce Marine News Magazine"
- Marcus Fischer, Design Engineer, Rolls-Royce
"Thank you very much for a really enjoyable afternoon with the school children... volunteers thoroughly enjoyed the task. It was great to be able to have a sense of achievement at the end, as well as something to look forward to, when they race their boats at the Harbour Festival.".
- Angela Parfitt, Recruitment Advisor. Burges Salmon
"If the children are buzzing half as much as my colleagues that is great"
- Dafydd Bowen, Actuary, AonHewitt