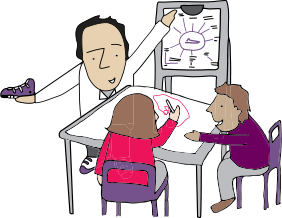 Consultancy and Training
Making it easy for schools and business to work together
Effective partnerships
Helping young people

Tools, ideas, resources

Creating projects that link teachers or students to people in Business and Industry
Enhance the curriculum with real life experiences

Gatsby Benchmarks for work related learning

Training staff and students to forge and maintain links with business

School leaders working with a business to unlock difficult problems and test solutions for improvement
Consultants
Polly Barnes - Consultant for national bodies - UCAS. Young Enterprise, Citizenship Foundation, Young Money. Polly is Project Direcetor for Blackbullion Futures - a UK financial education programme working with Pearson and Bank of England giving targeting support to 14 to 18 year-olds through a free online platform.
Polly is a LinkedIn Trainer. She encourages schools and colleges to use this powerful tool to redesign work experience activities.
Hugh Thomas - Designs activities with businesses that challenge students with real life experiences. These collaborative games, construction challenges and film projects are led by teams of employees from a business or industry sector and will become an annual part of a school's curriculum.
Much of our work is alredy supported by businesses making it free or affordable to schools.
Contact us to find out what might work for your school or business