Young Shipwights 2013. Provided by -The Bristol Initiative Trust's Learning Ships project
Added 3rd April 2013

YOUNG SHIPWRIGHTS 2013 -
"Year 5 attended the shipbuilding workshop at MShed which was the best-run, most enjoyable and most productive workshop we have ever taken part in. The techniques used to engage the children were so inspired. When building the ships in groups, two children learned the technique for a particular part of the build and then taught the other children. This was so effective, especially for children who don't usually speak out or those who aren't listened to. Every child took pride in their contribution to the process and the team work was outstanding. As a teacher, my heart missed a beat when the children were encouraged to ask the aero-engineering volunteers about their pets, family, foootball teams...I envisaged mayhem but what we got were children who got to know adults within their own comfort zone and, before I knew it, I was hearing discussions about aerodynamics, time travel, space, astrophysics, foreign travel, motivation to study a subject at uni....WOW. It couldn't have been more inspiring and aspiring experience. Thank you." Celia Jenkins Avonmouth Primary School
Business volunteers and primary schools explore heritage docklands, build boats and stage a regatta at the Bristol Harbour Festival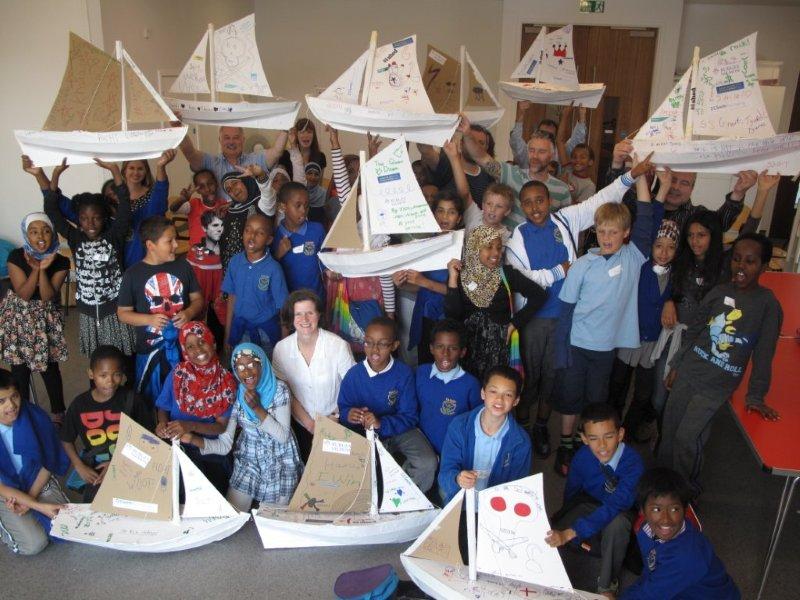 Bristol Young Shipwrights workshops are running again in June and July 2013. As before these will culminate in the Ship Shape and Bristol Fashion Boat Race during the Bristol Harbour Festival Saturday 27th July 12 Noon
Details for how schools and businesses can get involved follow this link Young Shipwrights 2013.pdf
Its a whole days learning for schools with museum and boat yard visits linked to tours of the dock and a practical team building task with Cabot's Shipwright
£100 Prize for the winning boat
The boats will be judged and the best built and prettiest boats will be in pole position in the starting line up.
The boat that wins the race is the Ship Shape and Bristol Fashion Champion and receives a cheque for £100
Last year 600 children built 100 boats with 45 business volunteers and the launch event was attended by over 3500 children, friends and family.
We have plenty of schools in all regions of Bristol wanting to work with businesses to build and race the boats. We are looking for businesses to sponsor a school workshop (£500) and/or supply 4 or 5 volunteers for half day or whole day sessions.
Boats will go on display in M Shed Museum.
" Its brilliant it links in beautifully with our topic on the river and trade" - Primary Teacher
" I have been on many school trips I can honestly say this is the best school workshop I have been on ... sometimes it hard to get children to look forwards and have high aspirations but the My Future My Choice staff are inspirational ... " - Primary Teacher
" It was amazing to see our boat get free and sail across to the other side and when they announced it as the winner I couldn't believe it, we still have the boat even though it got a bit soggy and the sand fell out" -Team member from Ship Shape winning team 2011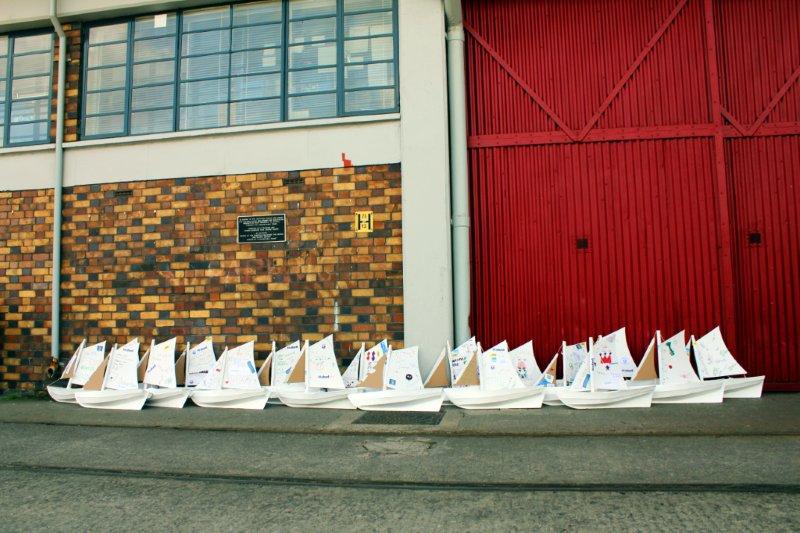 This year we have an additional event for 'fully grown engineers'.
Led by the Institution of Mechanical Engineers.
A competition to build a full size cardboard boat and sail, row or paddle across the dock. See this link for more details of how to enter -
cardboard-boat-race-poster .pdf