Bristol Loves Tides - Launch Event
Added 9th March 2015
On the 22nd March. 2015.The 'Tides Made Flesh' arrived at
Cumberland Basin, the mouth of Bristol's Historic Floating Harbour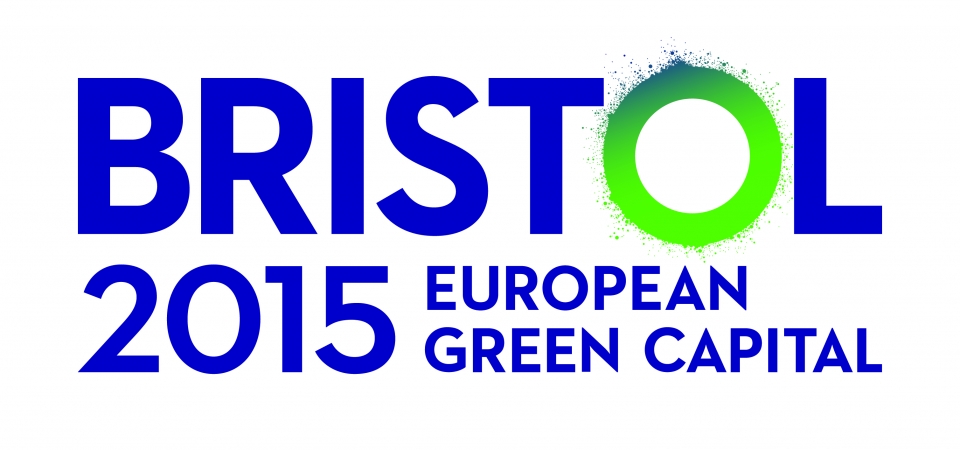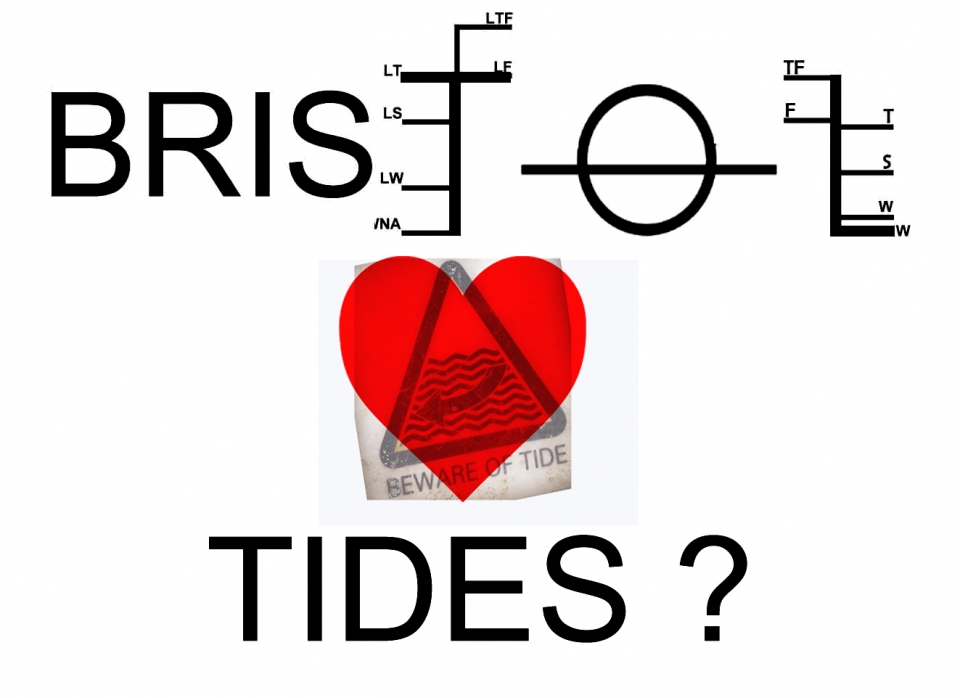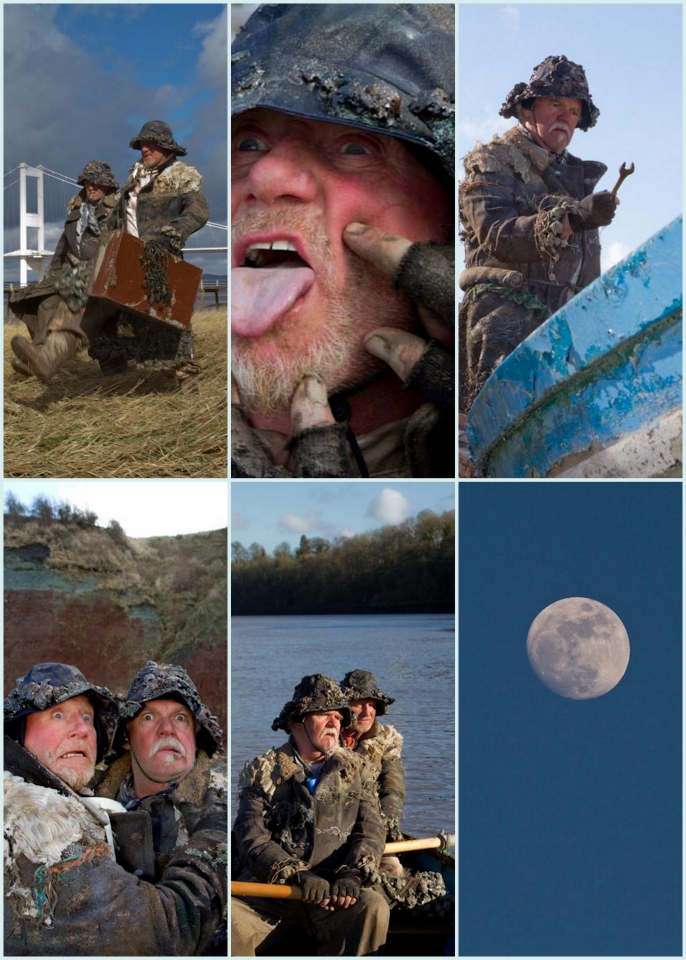 The tides, Proxi and Perri are 'Tides Made Flesh', they have flowed up the Severn and into the Avon on the highest tides for decades.
Caught here on camera by photographer Tom Walmsley. The Tides (Made Flesh) arrived at Cumberland Basin at 08:39hrs on Sunday Morning.
They were predicted to be 11.7 metres tall, that is 0.3 metres taller than the Cumberland Basin.
They were greeted by the Lord Mayor and the people of Bristol in the Cumberland Basin where their journey up river was halted by the City's storm gates. A team of young presenters and journalists, trained for this very occasion met them outside the Lockside Restaurant during 'slack water'.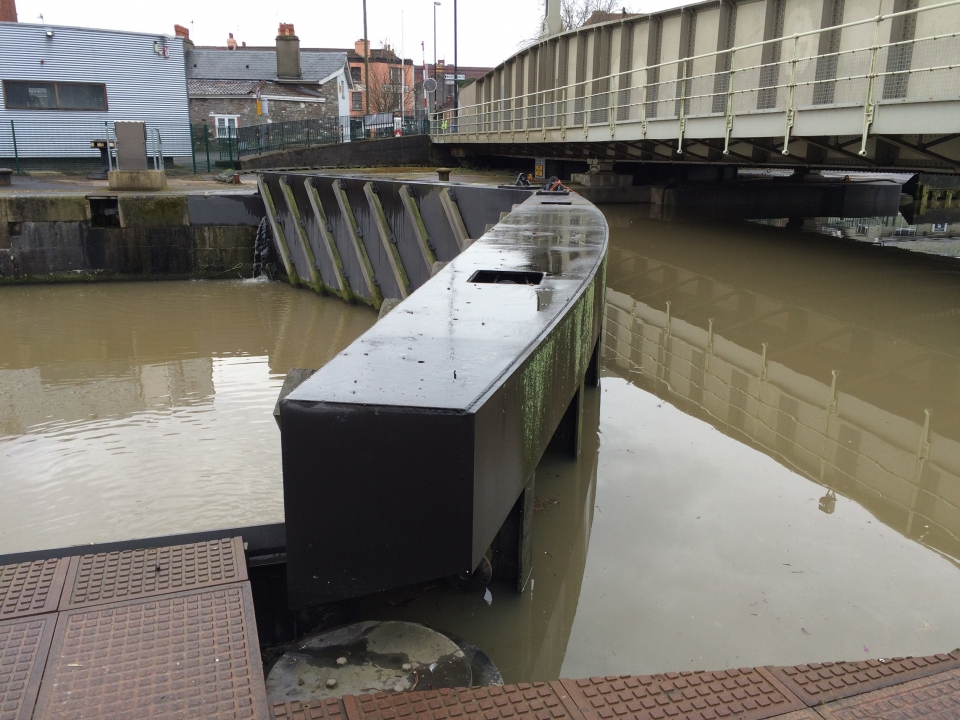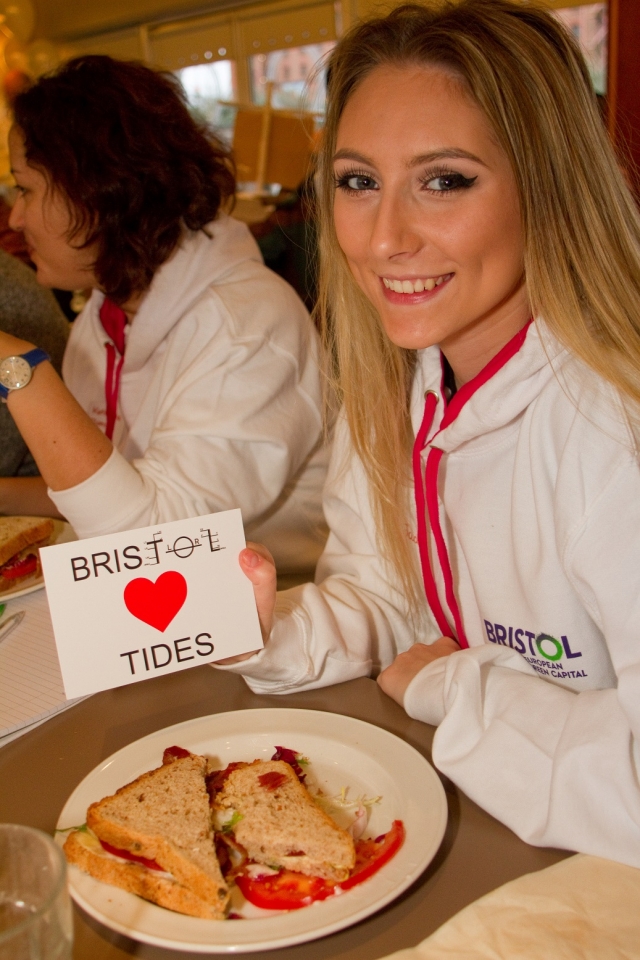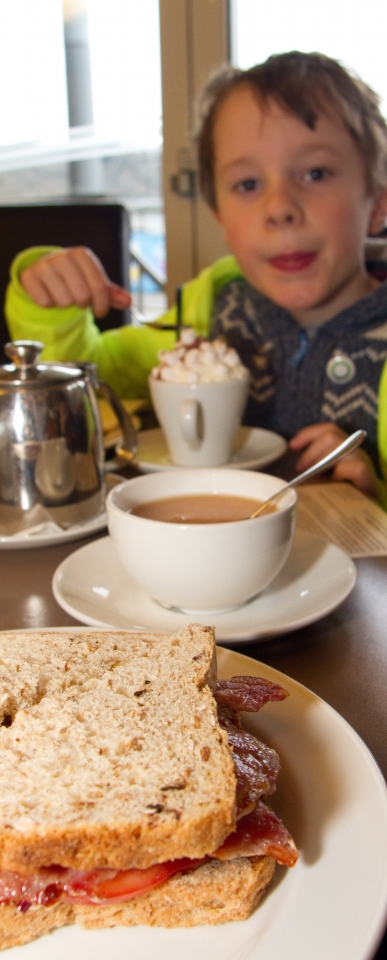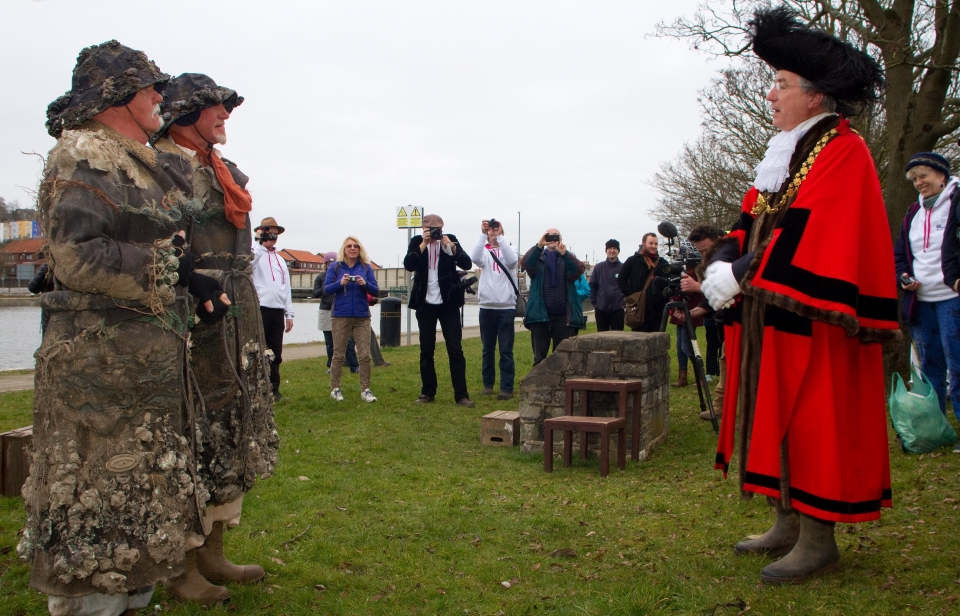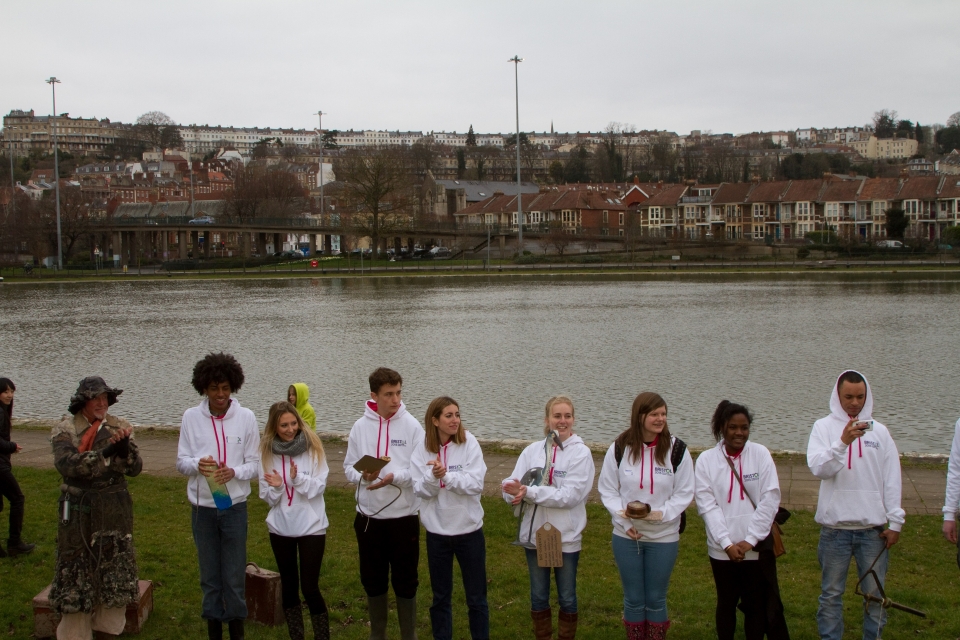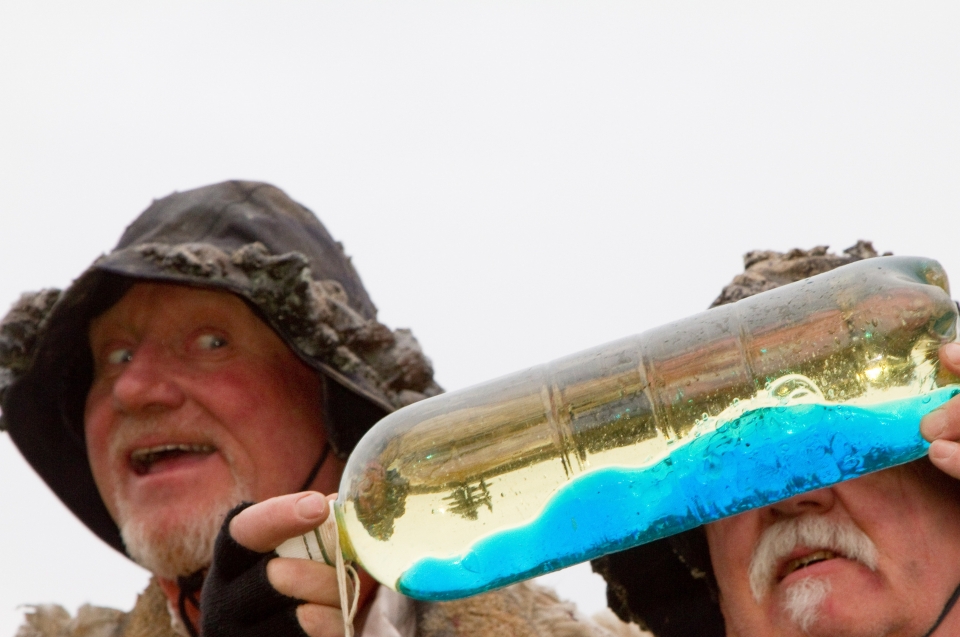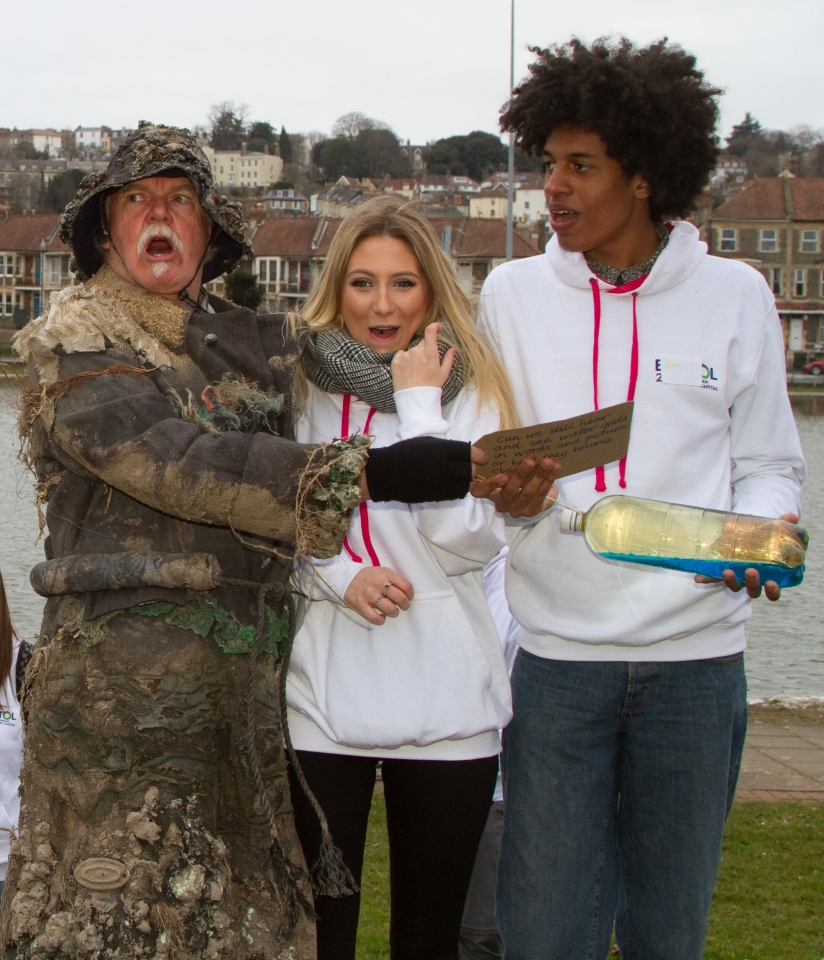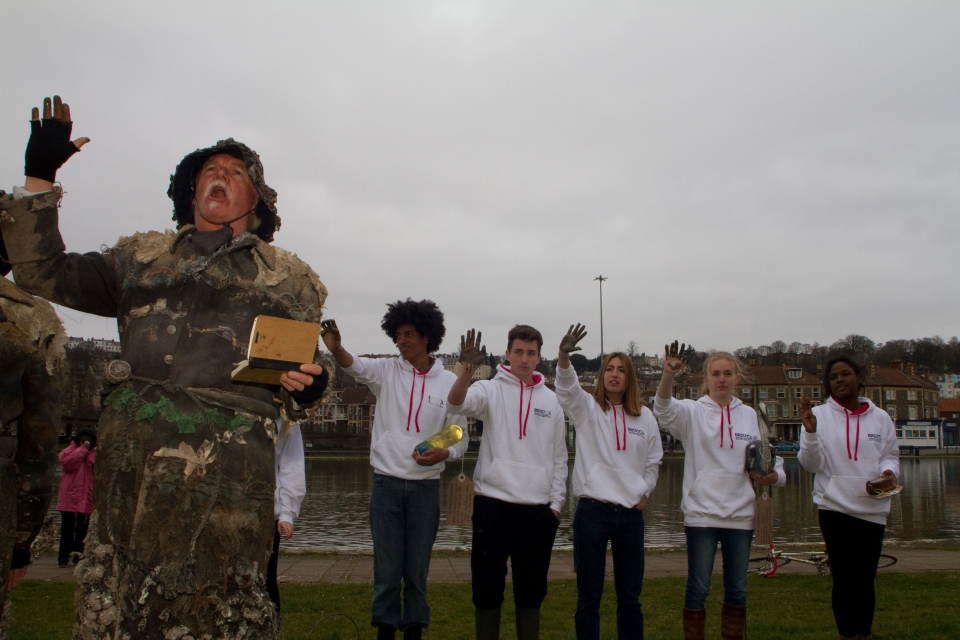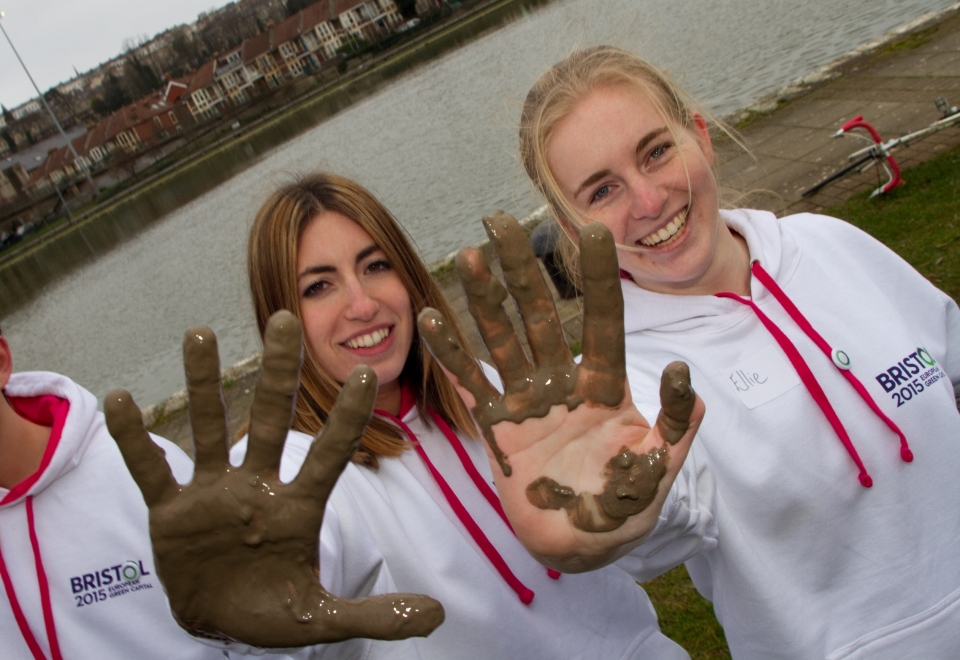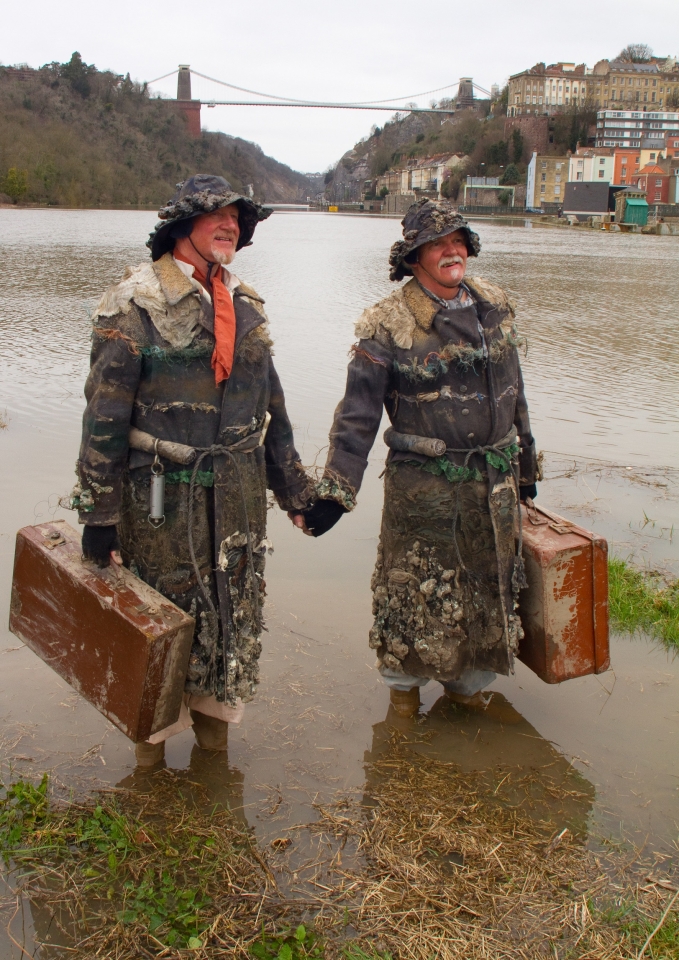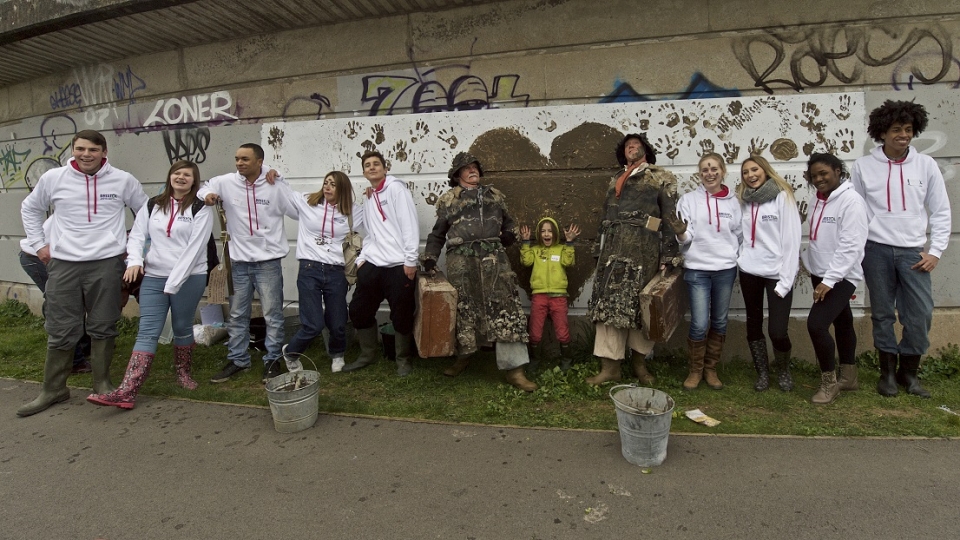 Proxi and Peri have entered the city and asked the Young TV Presenters and Journalists to find out if, Bristol still loves its tides?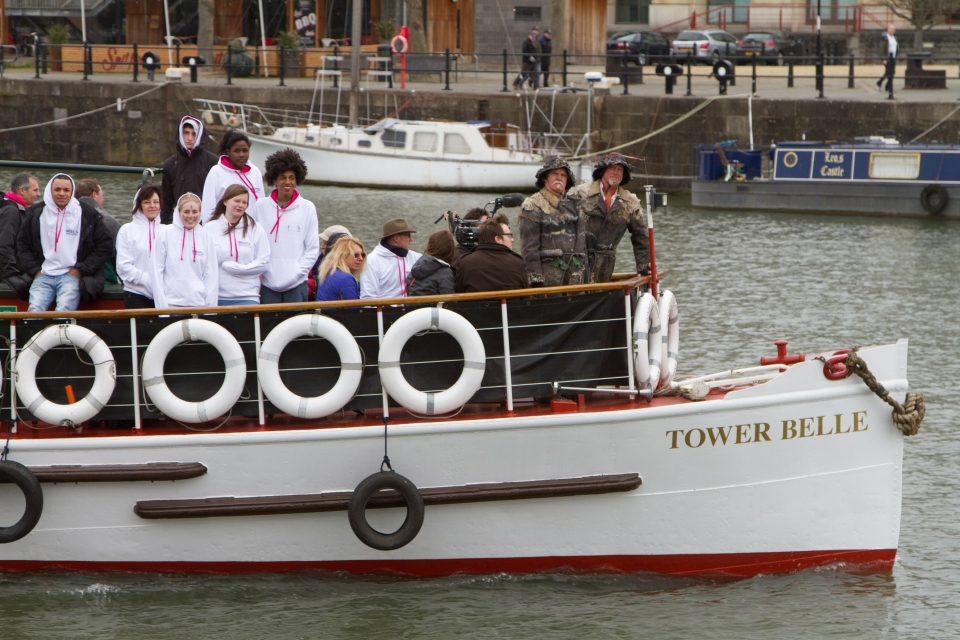 Public encounter with Proxi and Peri -

"Today I left my front door, turned left and found two barnacled men emerging from the harbour carrying suitcases. Within the hour they had me enthralled, in a kind of fun story net... They had me hooked on tales of the harbour, of the tides, of ebbing and flowing... And before I knew it I was shoving my hand into a bucket of mud and pledging allegiance to looking after the harbour, it's waters, the energy it possesses, the hope it will wash away lots of preconceived resistance to engaging in the future of our city.
I'd never thought how much our city used to live and abide alongside the two tides each day. How everything would come to life round here twice in 24 hours. But these two told tales and passed gift onto our Young Bristolians, and it felt like a sea change was happening. Up up goes my hand covered in mud and I can really see how our green capital city could be so good for us all. We might harness the power in the water while at the same time respecting it and not polluting it with our plastic addict waste. Who knows what we will achieve together."
Colin Moody - Bristolian

Bristol Loves Tides is an education programme using performance and film to explore water flows, tides and systems - over, under and around Bristol.
The aim of BLT is that more young people understand Bristol as a city built on rivers and tides. More families believe that their help is needed in 'Greening Bristol' with more young people becoming skilled, engaged and empathetic with the rivers, tides, docks and the nascent marine energy hub in their city.
Led by My Future My Choice and the Bristol Initiative Trust collaborating with: Desperate Men Theatre Company, Rough Glory Films, NOVA artists, Underfall Yard, MV Balmoral, Bristol Packet Boat Trips, Bristol Port Company and Cabot's Shipwright.
It is a partner initiative with Water City Bristol, part of the Arts & Humanities Research Council's 'Towards Hydrocitizenship' project
See more about what is planned in 2015
See more about how Bannerman Road Primary Academy made the boats for this event