Build My Future at Patchway Community College Bristol
Added 9th November 2016
Build My Future is an exciting well-being programme delivered by business volunteers to adolescents. It uses creativity and interaction with adults to reveal to 13 year olds why a balance in elements of life is important for happiness and success and how action steps taken now to establish a better balance can influence your future.
Expertise Health Socialising Citizenship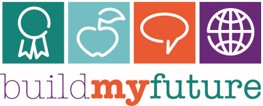 Rowan Dartington sponsored the event with additional volunteers from GE and The Mall.
Training for business volunteers the week before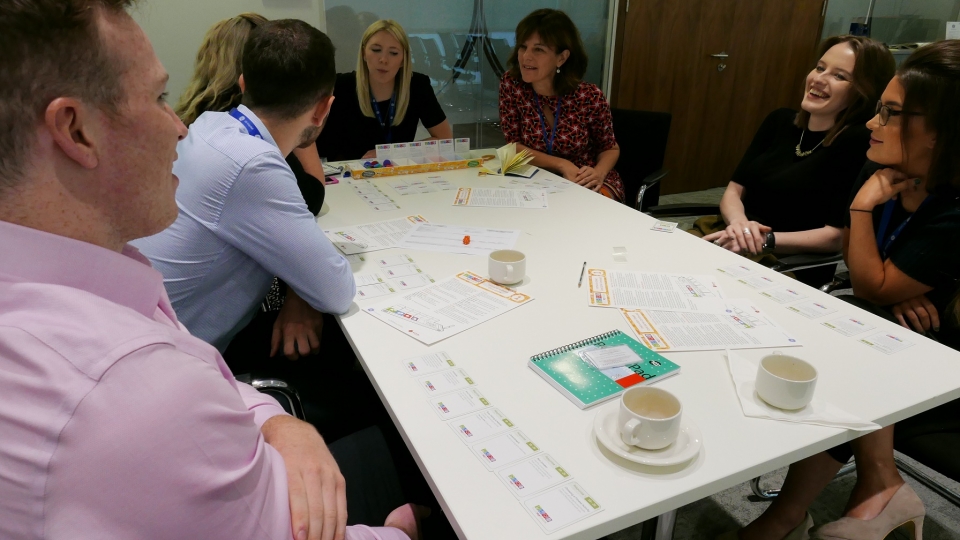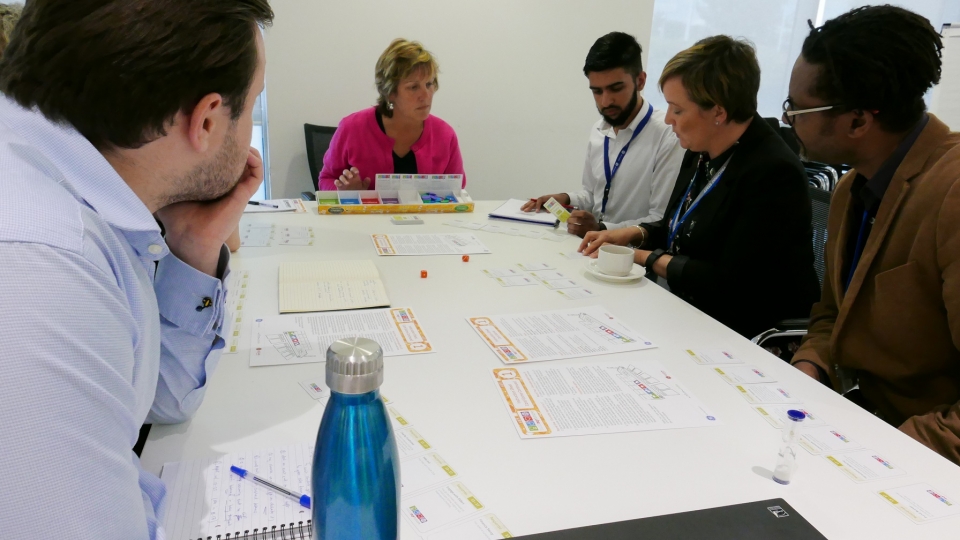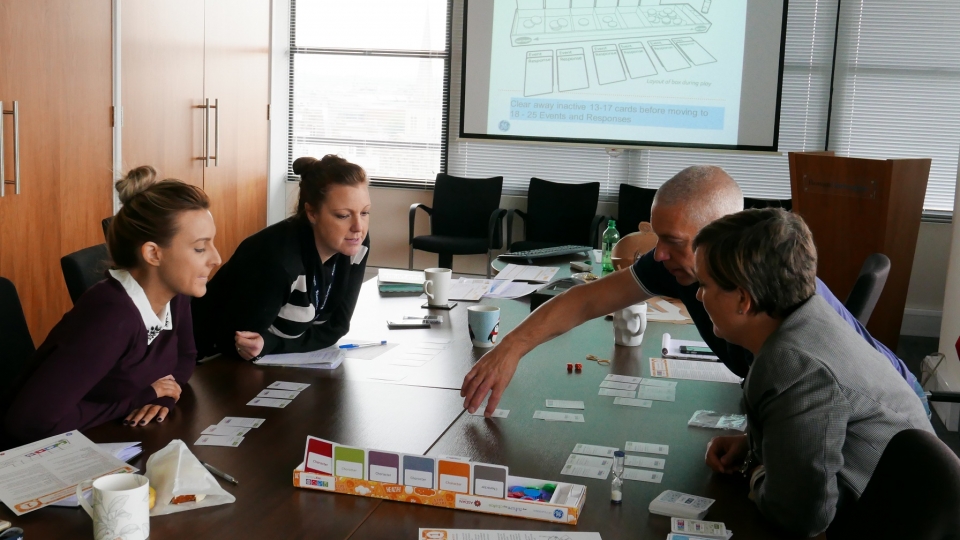 Ready for the students - 10 tables, 10 volunteers and 120 students over two days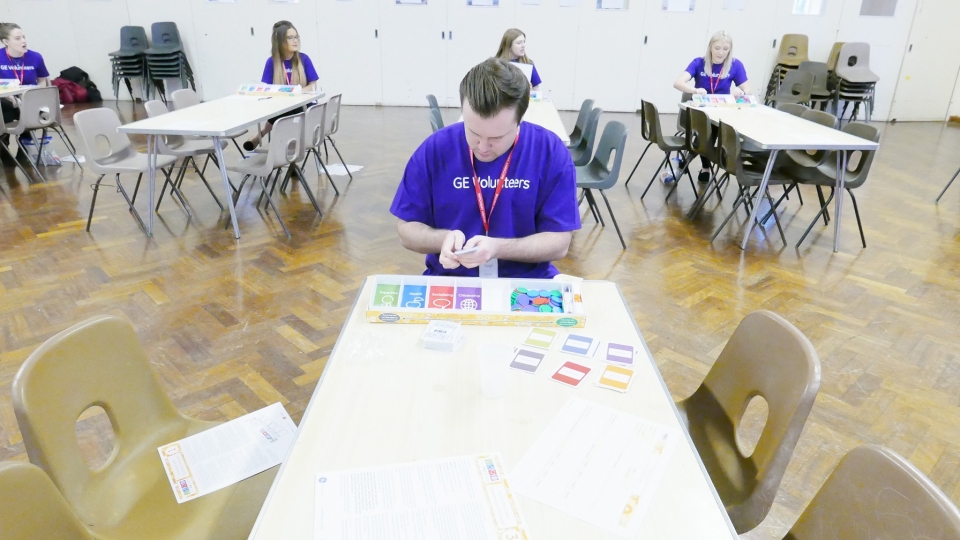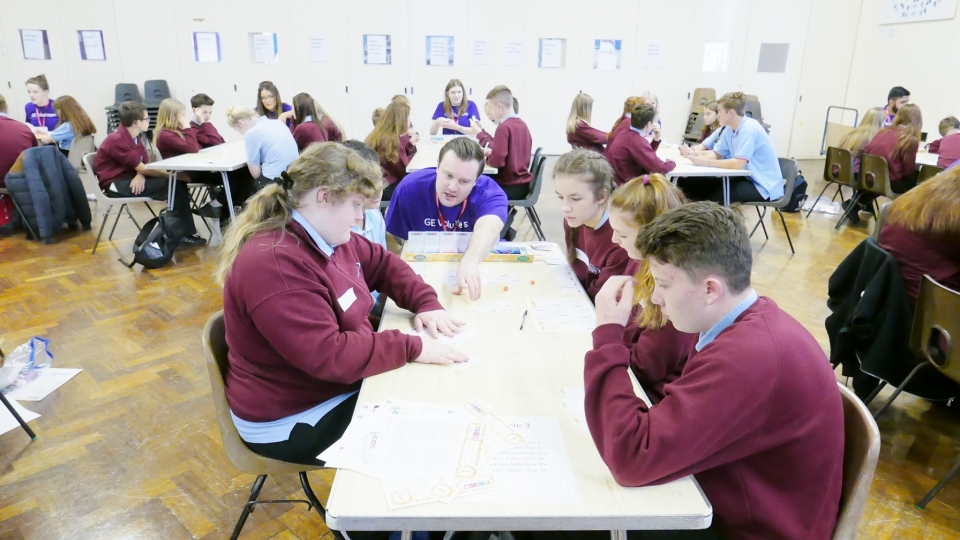 Go! Let the games begin...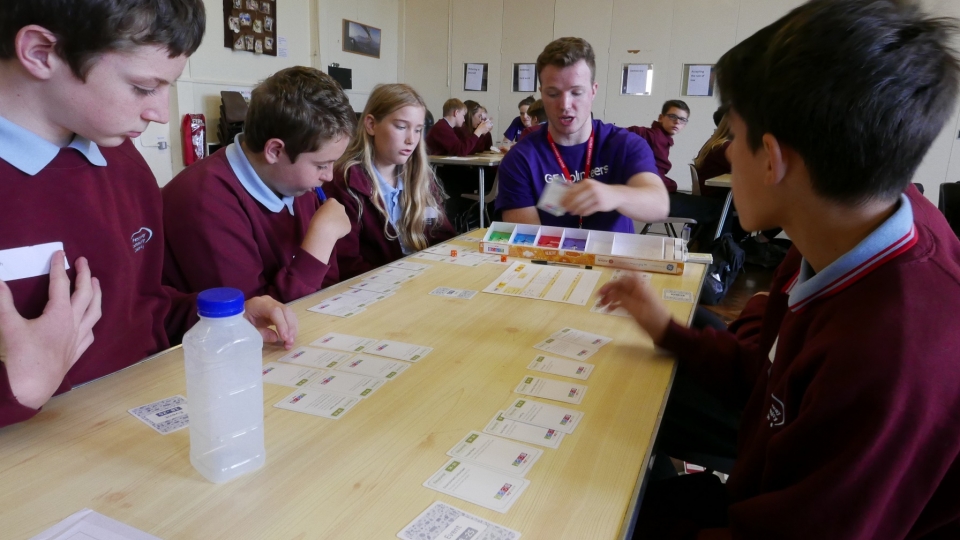 Objective - To balance aspects of the character so that it is successful and happy at the age of 25.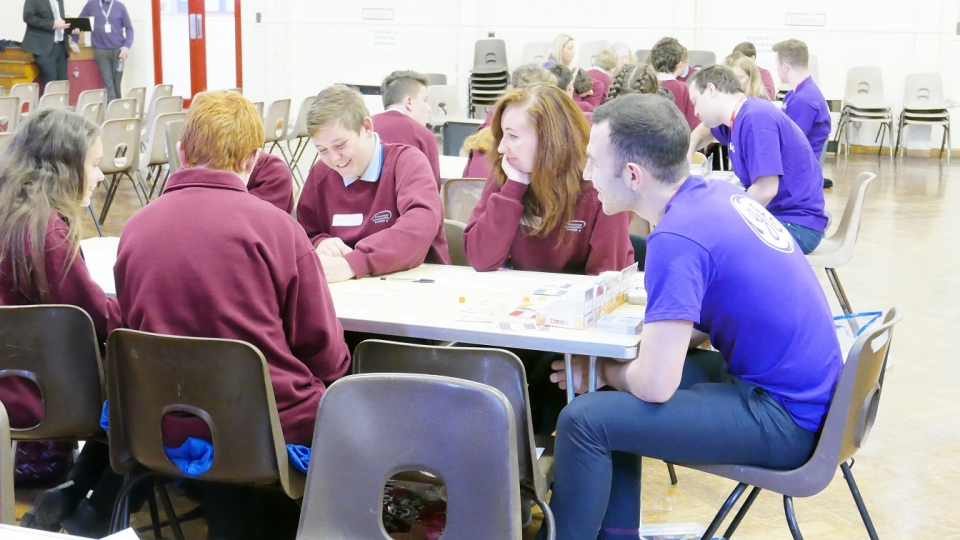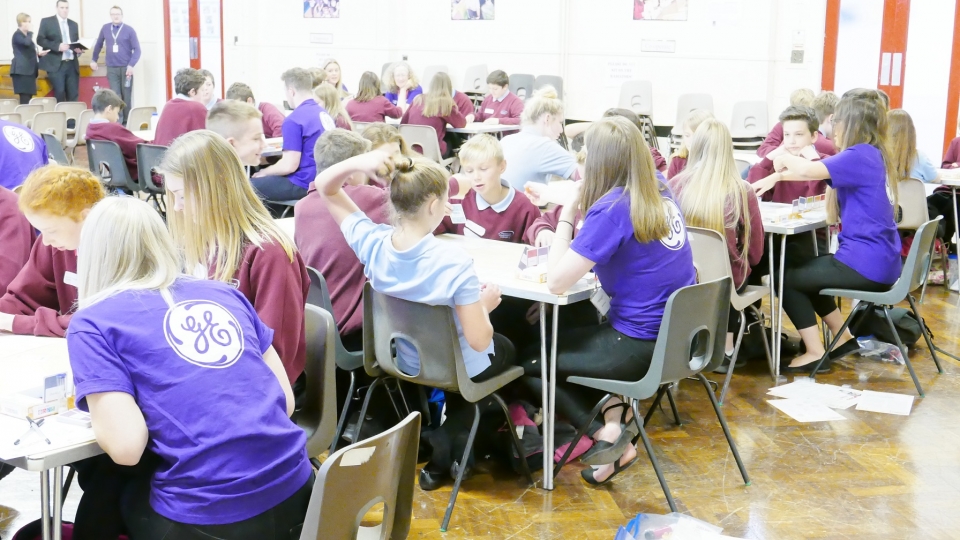 Making. A 13 year old character is created at the start of the game. Through reflection and shared decision making the character develops to the age of 25 and is brought to life. Students discuss the consequences of actions taken at a young age on opportunities for success and happiness later in life.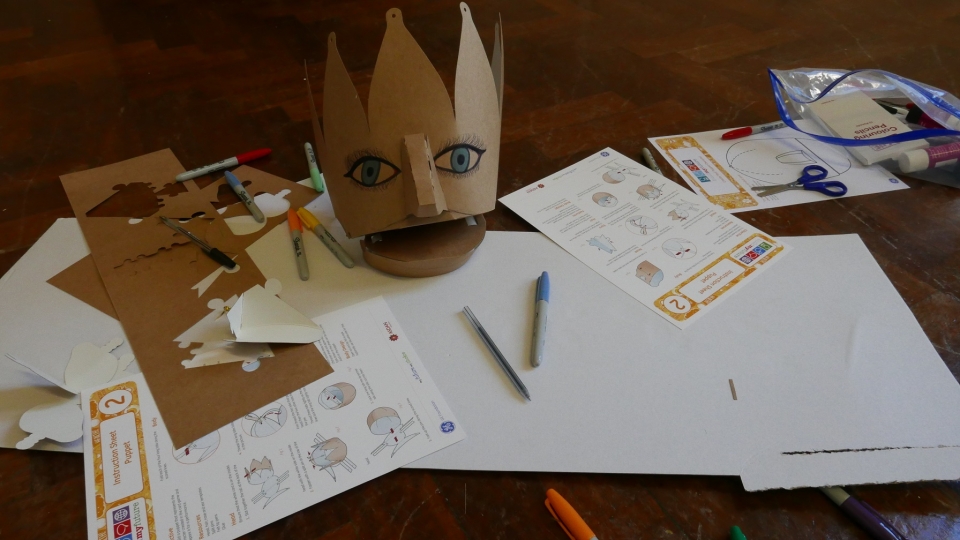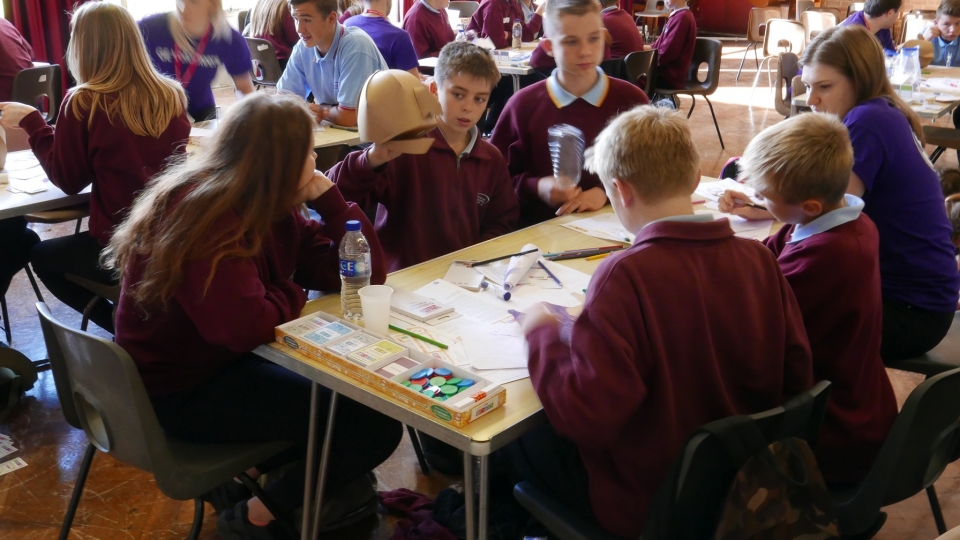 Presentation - Each team's character must perform to the room to affirm the key message that a 'balance in life is important for success an happiness'.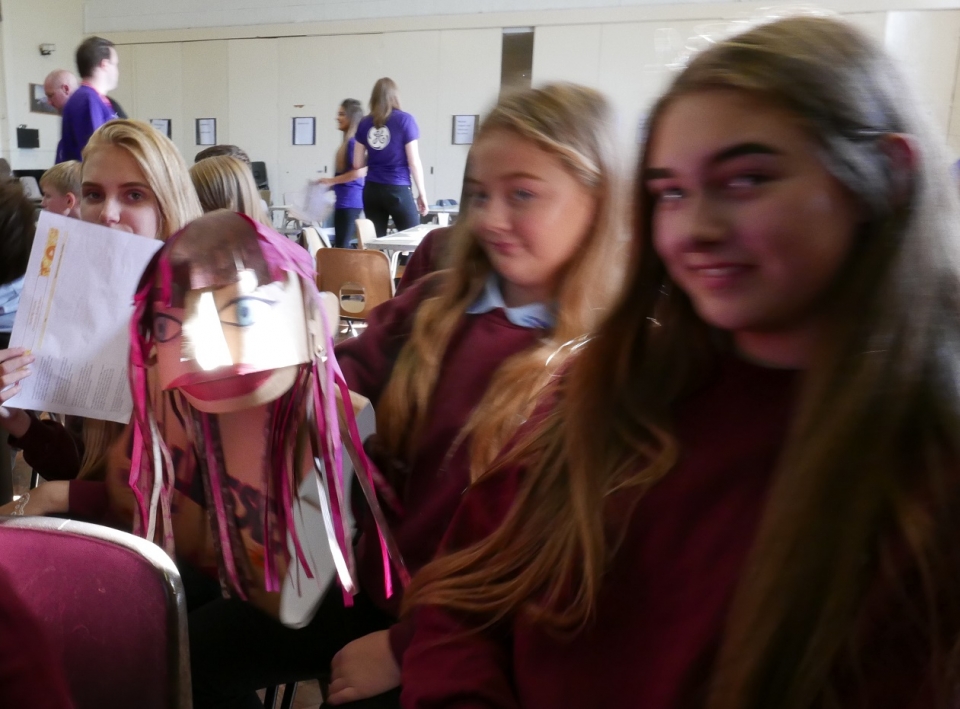 Volunteer roles- Volunteers switch from being card-dealers and game-adjudicators into theatre directors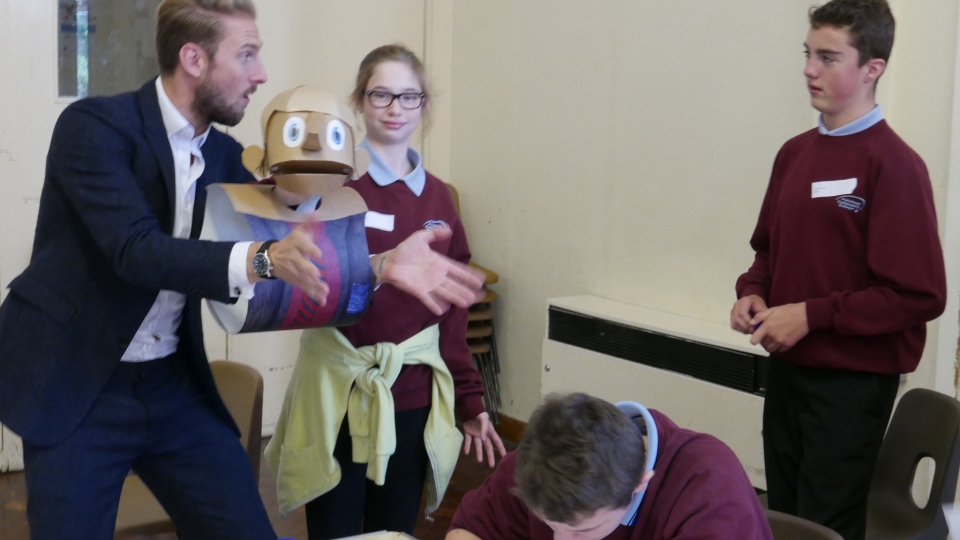 See what happened to the puppets after the workshop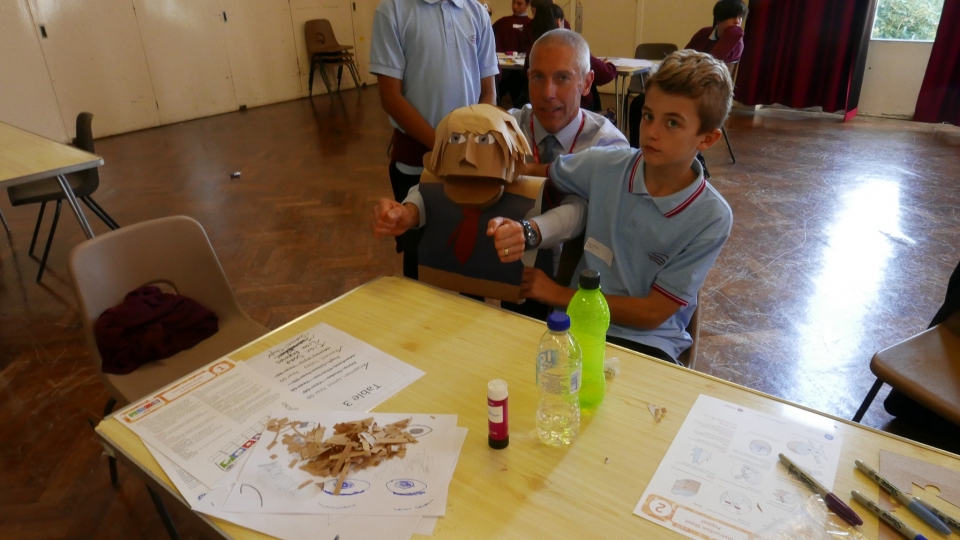 Students bring the character to life.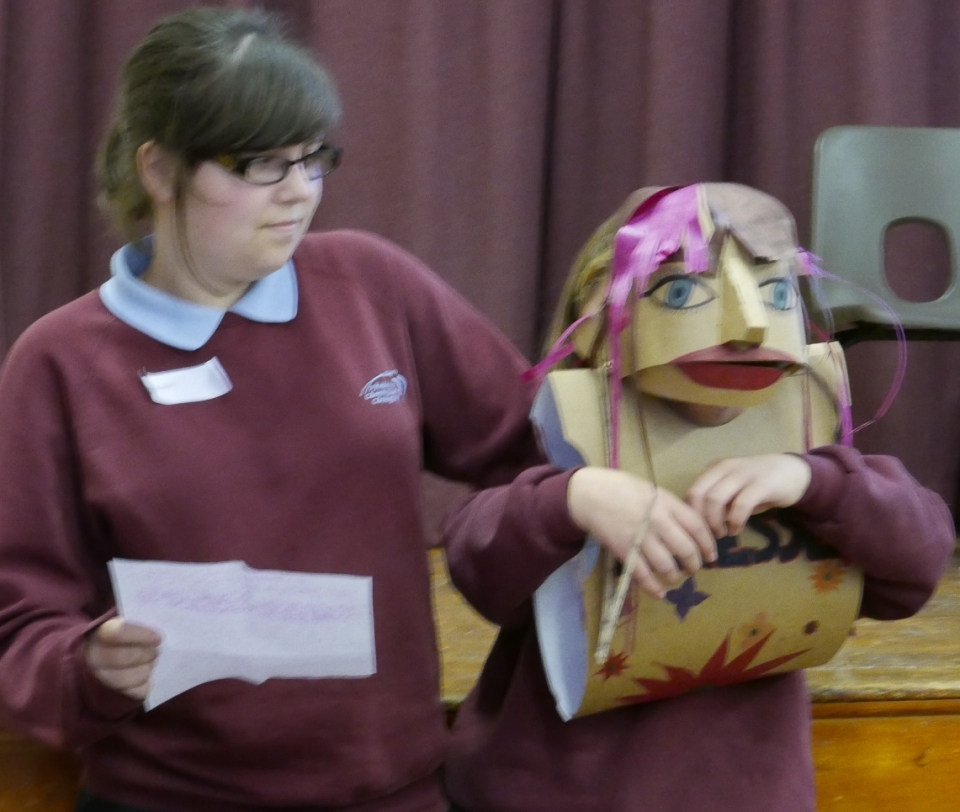 Scoring and awards - Points are awarded for all sections of the day and winning teams are identified and rewarded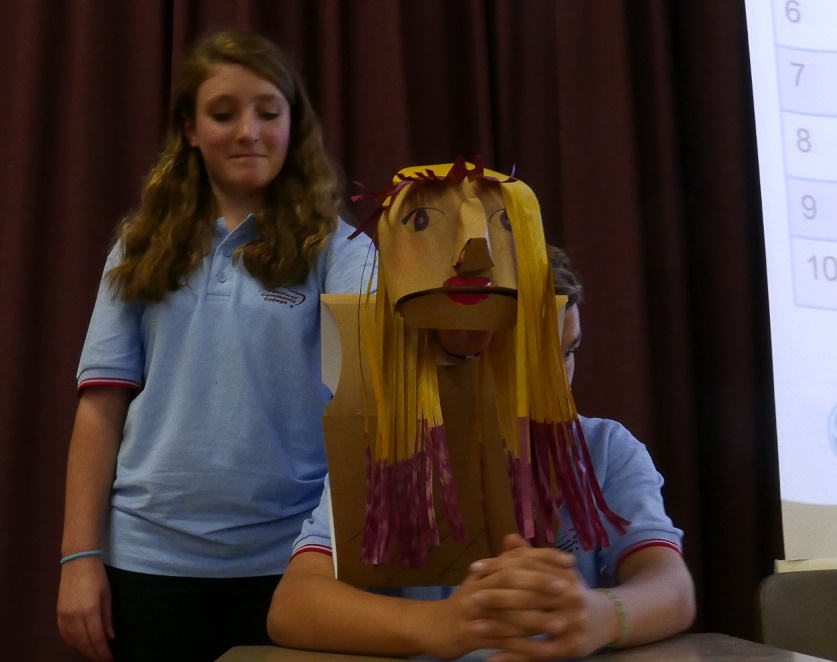 The top prize from Rowan Dartington - Cinema tickets for all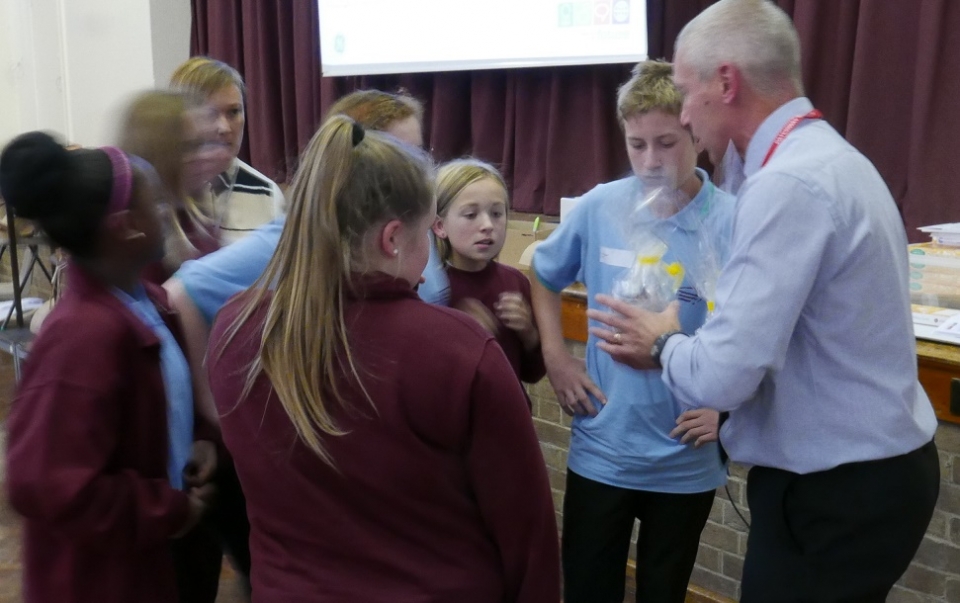 Impact of the day on the students
I am now more aware of importance of balance in four aspects of my life
Positive 74% / Ambivalent 23% / Negative 3%
I have made plans to take action steps to improve the balance in my life
Positive 56% / Ambivalent 44% / Negative 0%
I have more control over my future than I thought
Positive 74% / Ambivalent 23% / Negative3%
I am more aware of value of political involvement, helping others and the environment
Positive 55% / Ambivalent 42% / Negative 3%
Volunteers were important in making the day a success
Positive 94% / Ambivalent 6% / Negative0%
Comments

"I loved today, it has really helped me pursue drama"
"All of the volunteers were really kind and helpful. I enjoyed today"
"Today was fun and it made me aware of being balanced in life"
"I understand why I should be more confident to travel if I want to be a dancer"
"Made me realise what I want to do when I get out of school"
"Thank you"
"I will look at the timetables for buses that go to other places than the Mall "
Follow up activity
Students reflect on the balance of aspects of their own lives and plan action steps they can take now that could help them be successful and happy at age 25.
Business volunteers revisit the school to mentor the students and encourage completion of action steps
Volunteers and Funders



To find out more about how the game is played or what elements the students are attempting to balance in the game please contact us.