British Science Week on the MV Balmoral
Added 12 months ago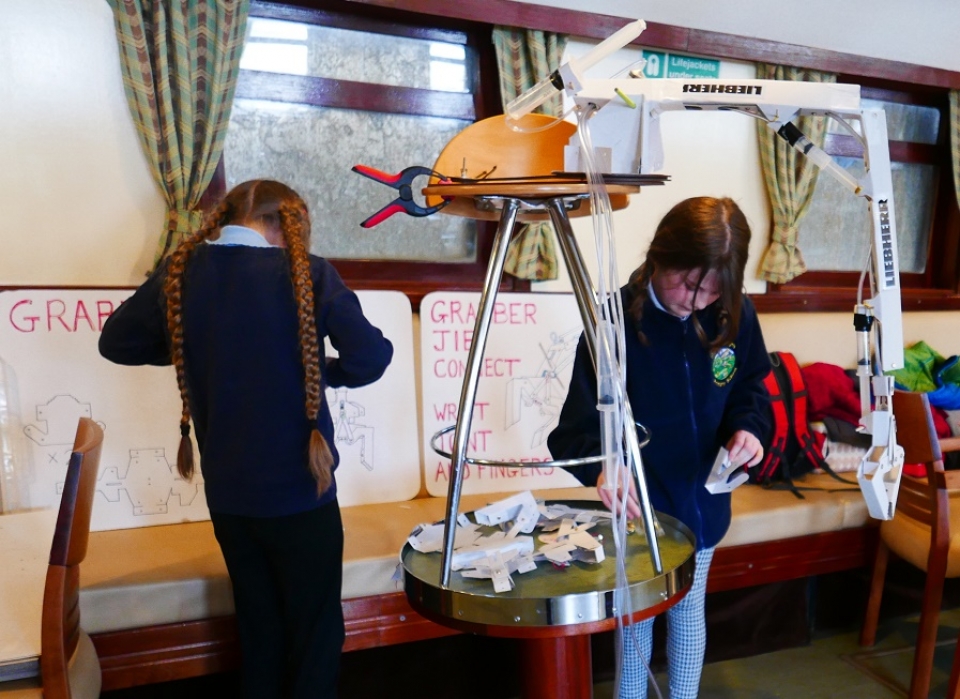 British Science Week activities generously supported by...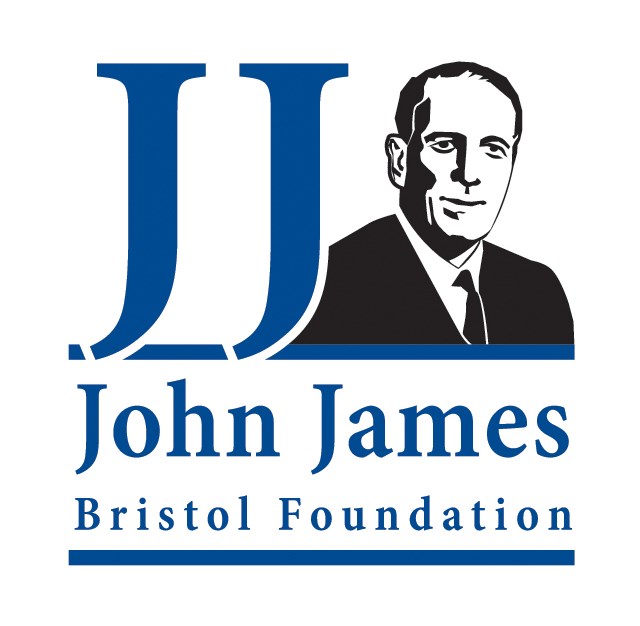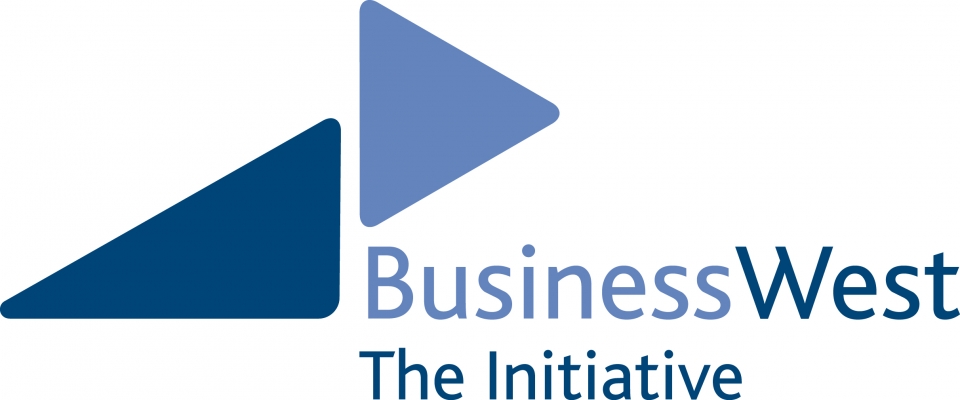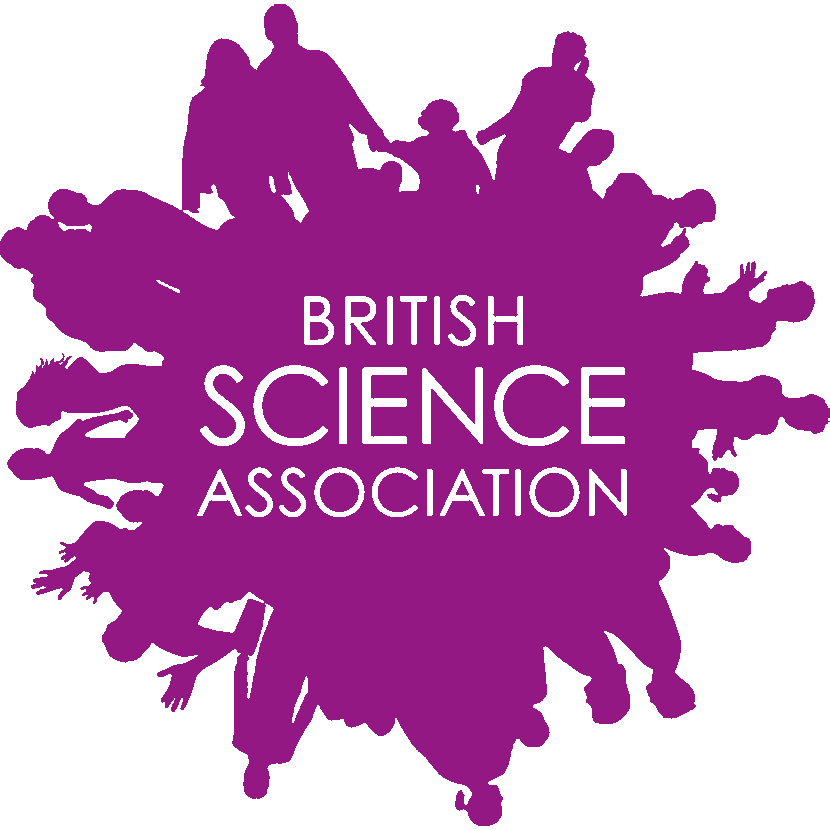 With the support and cooperation of...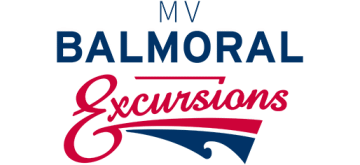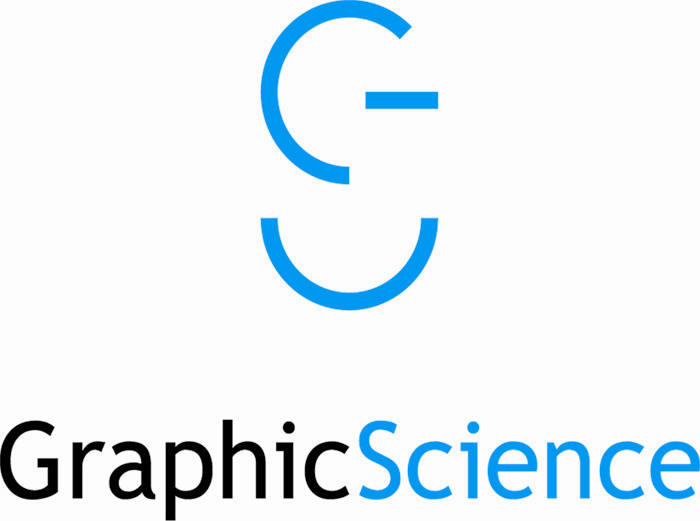 Generous donation of materials and time by...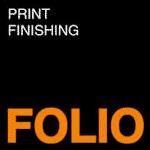 ..and 45 volunteers working as STEM Ambassadors and Science Communicators
Young people meet, question and and then introduce the Engineering Ambassadors to the rest of the room.The scientists and engineers come from across the UK: Rolls-Royce, Airbus, Atkins, Babcock Marine, Babcock International, University of Bath, University of Bristol, University of the west of England, Freelance Computer Programers, QinetiQ, MoD, Skanska. With aditional support from demonstarions by Bristol Cycling Road Club, Corin Group, Bristol Robotics Lab, The MV Balmoral Engineers and Crew and the M Shed Museum Volunteer Crane Drivers.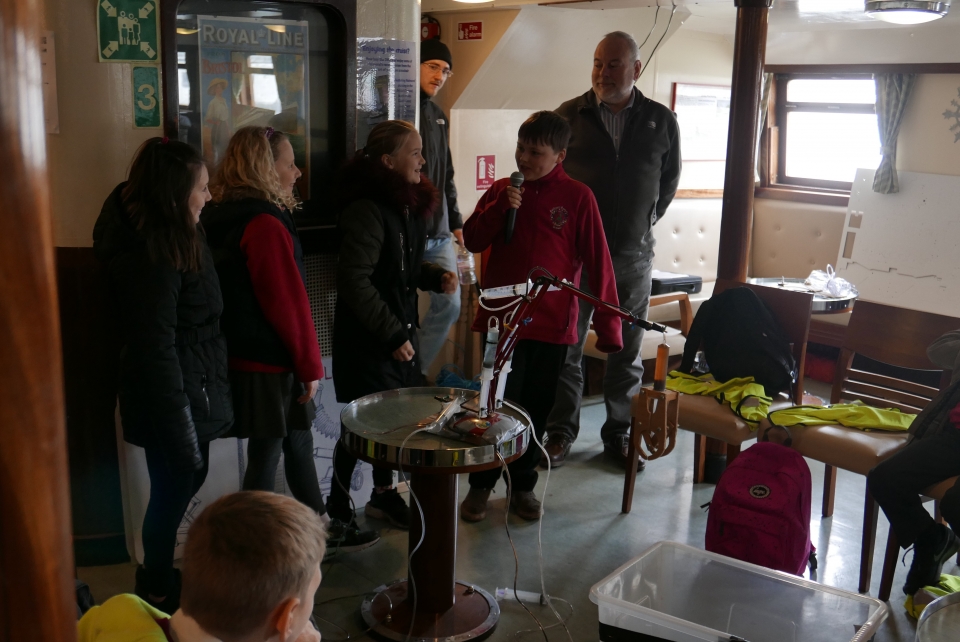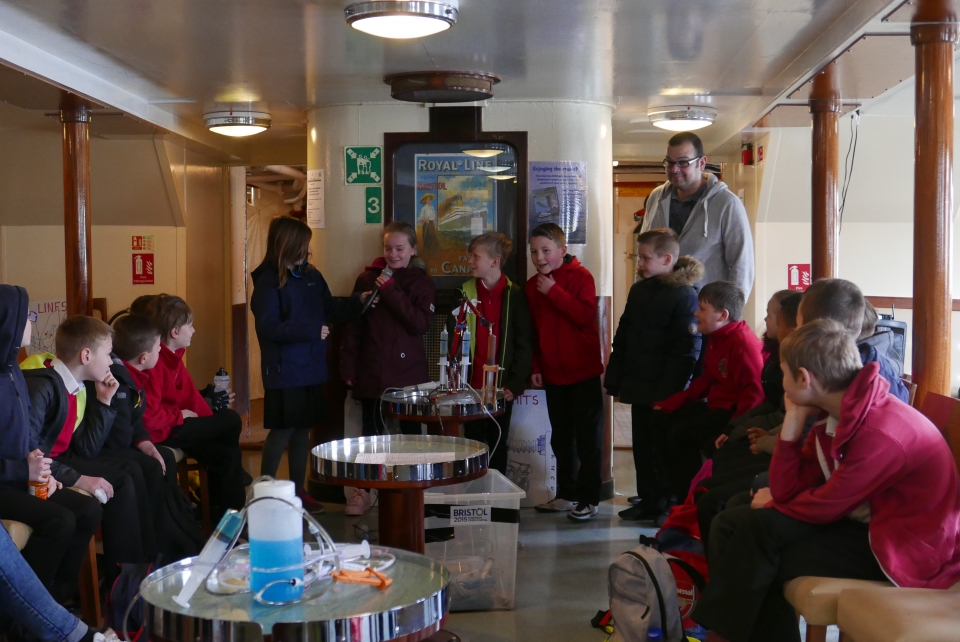 Introducing concepts of mechanical advantage and how we use machines to lift and access things beyond human limits leading to an understanding of how the robotic arm they build will be operated using hydraulic or pneumatic systems.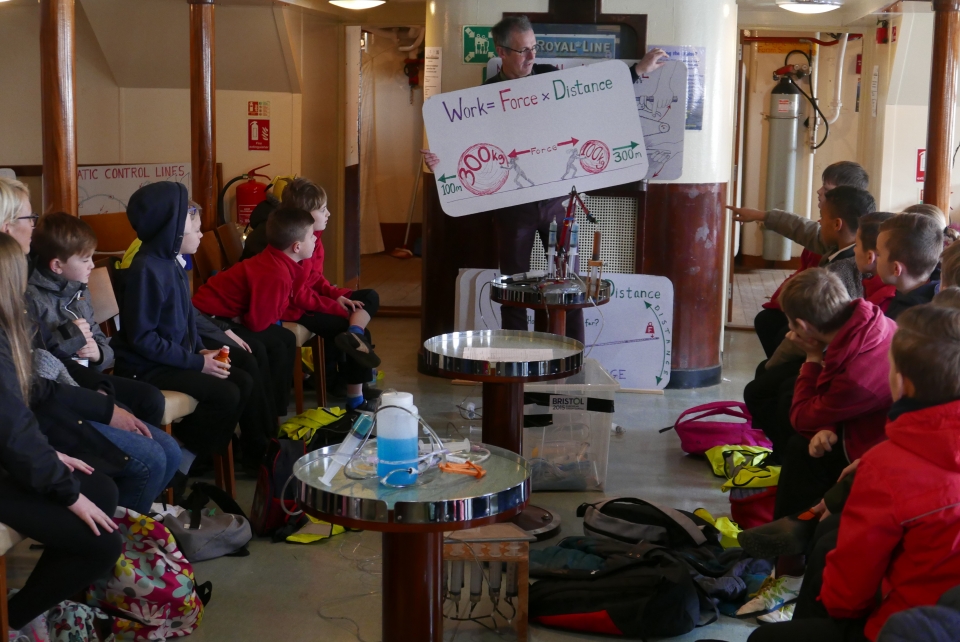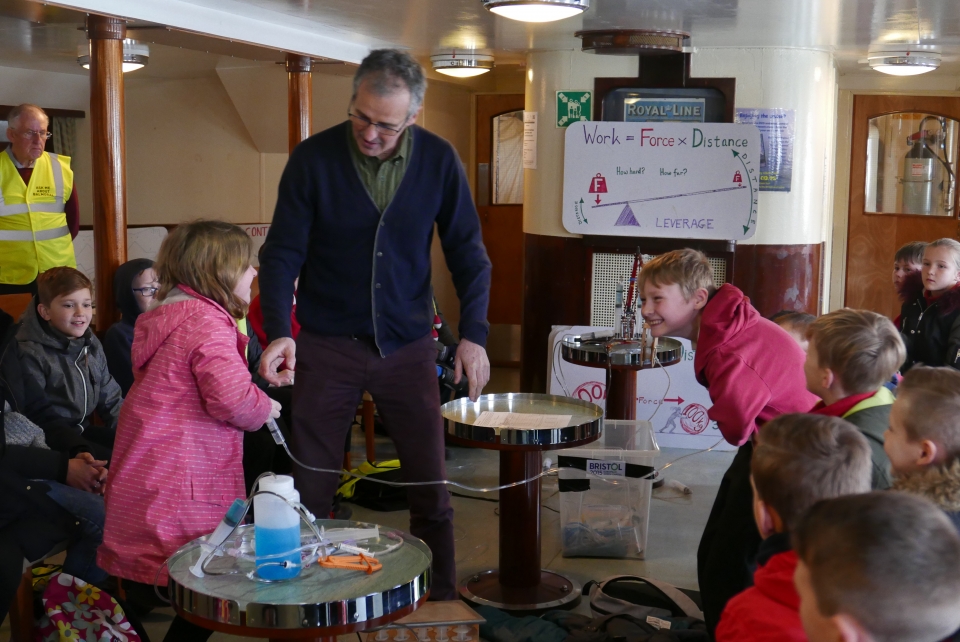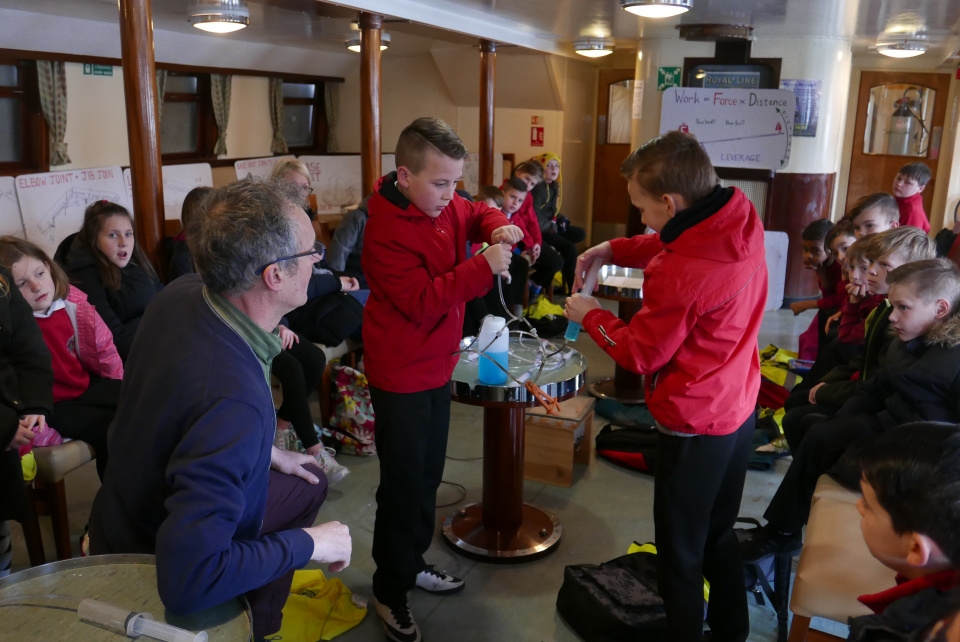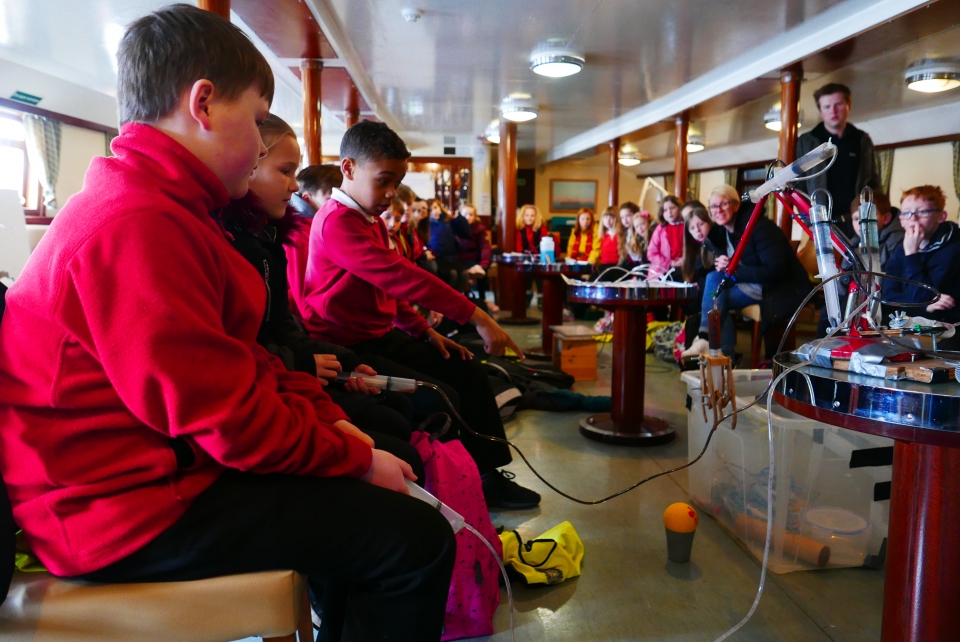 Small teams of young people are supported by STEM Ambassadors. Building from flat cardboard sheets, plastic tubing, split pins, syringes and skewers.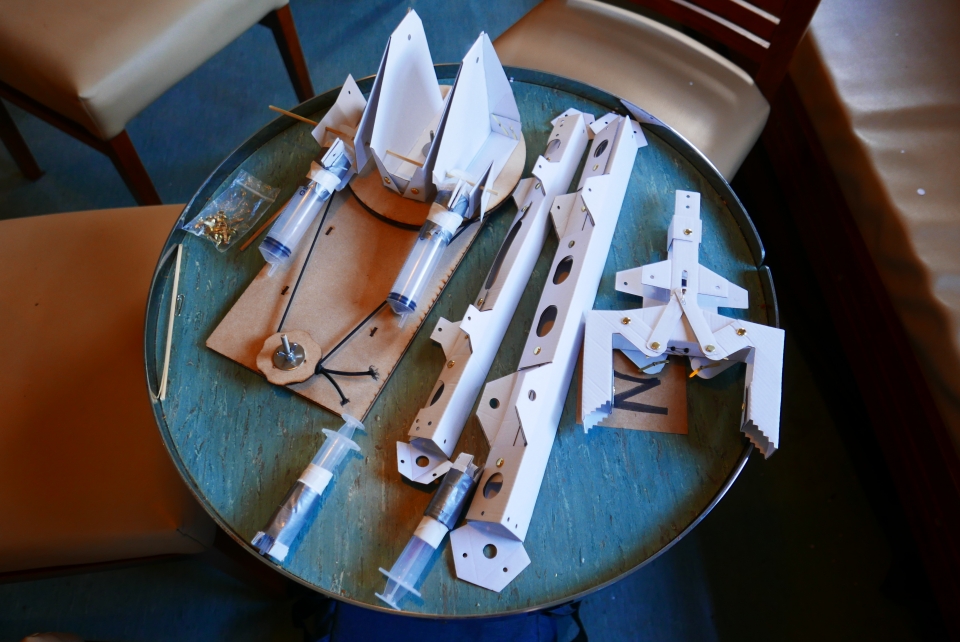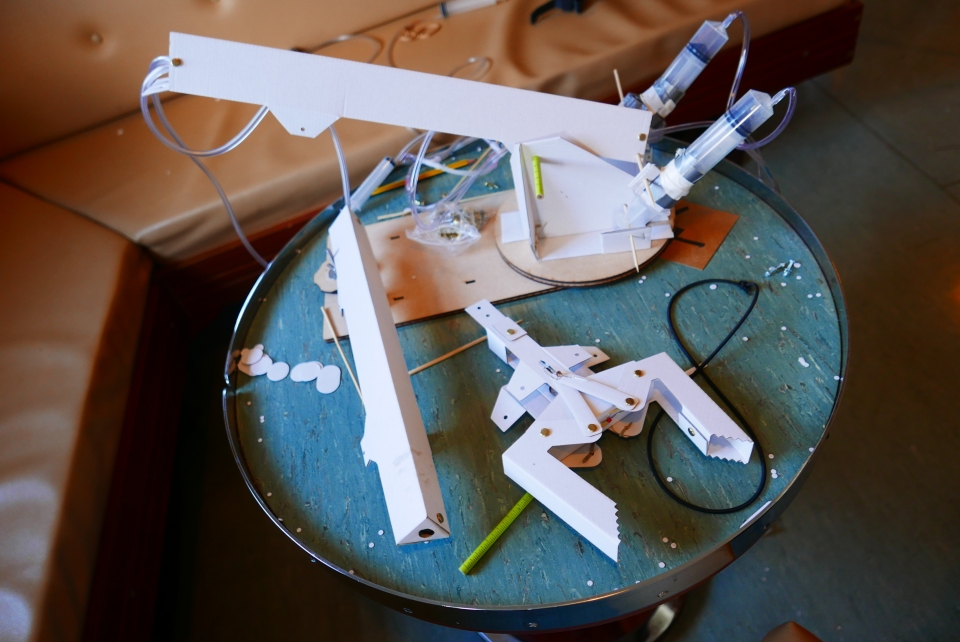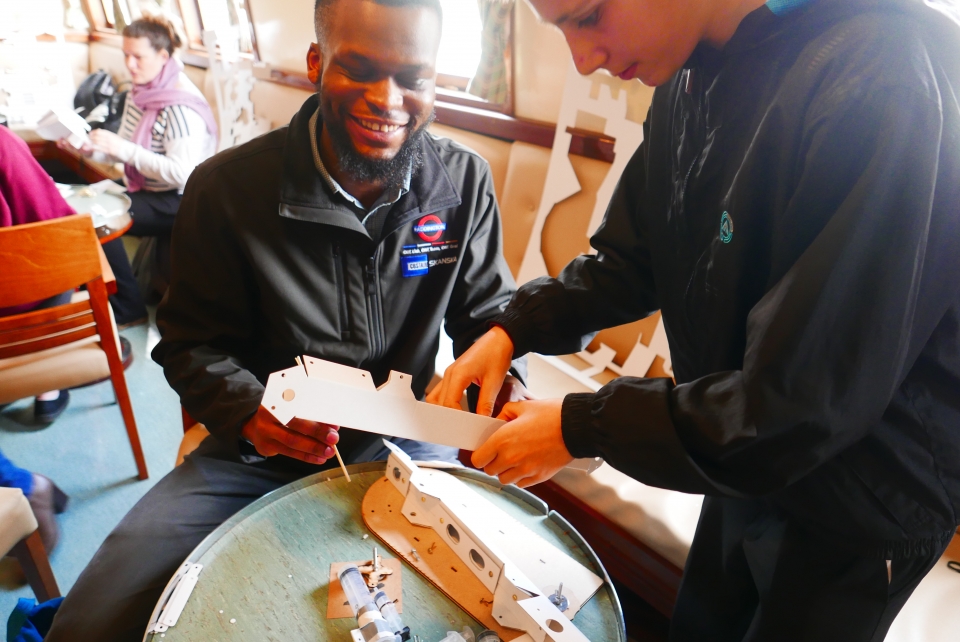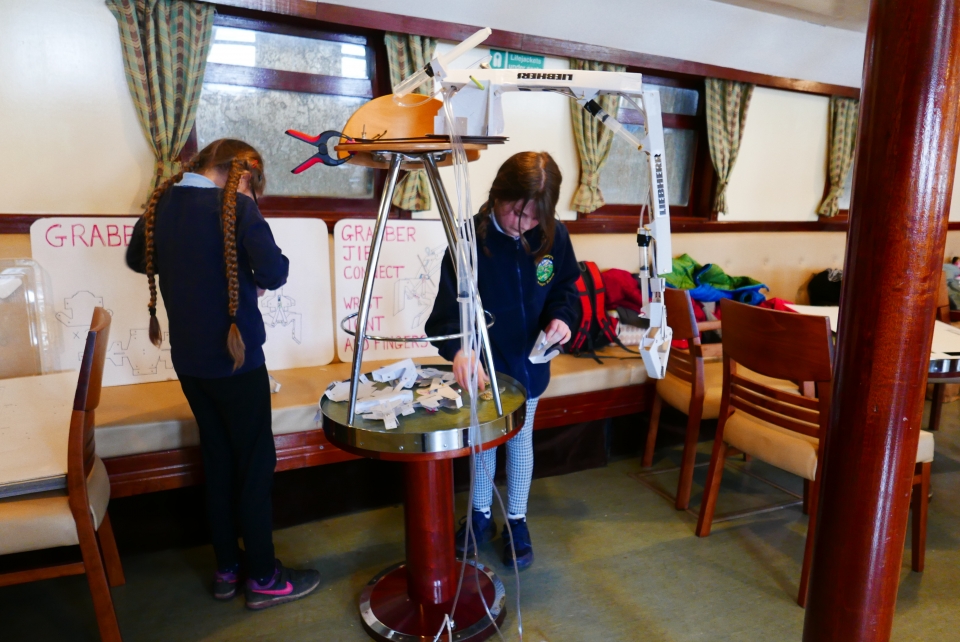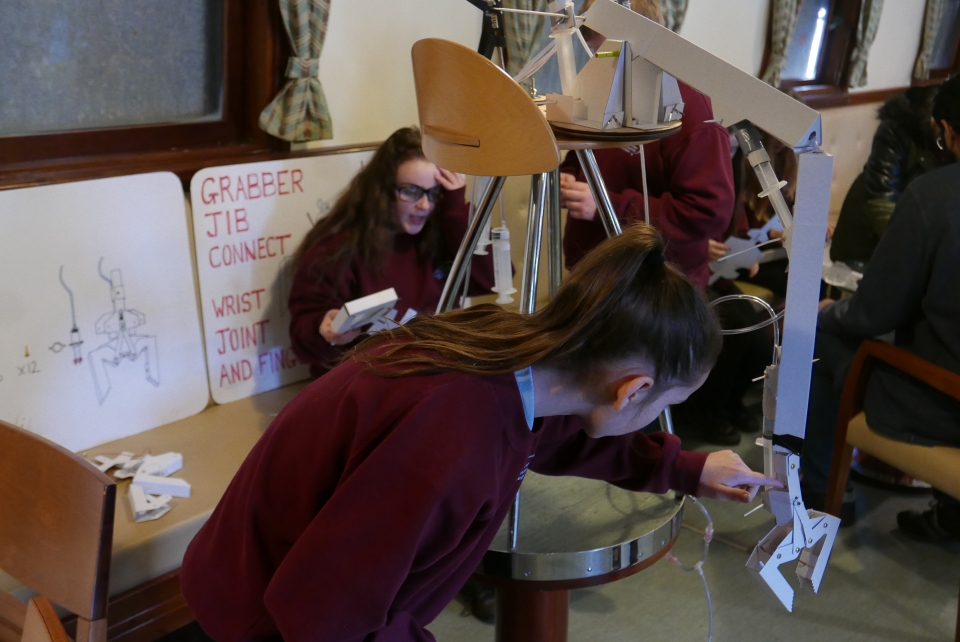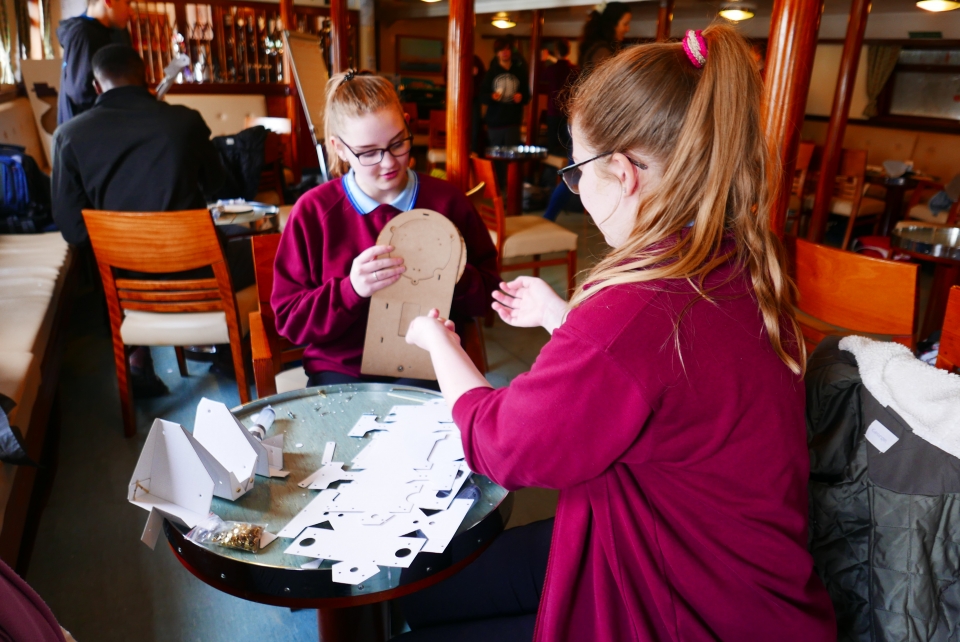 Each team makes a series of visits to a range of demonstrations led by engineers and scientists. These reveal how the scientific principles are used in their job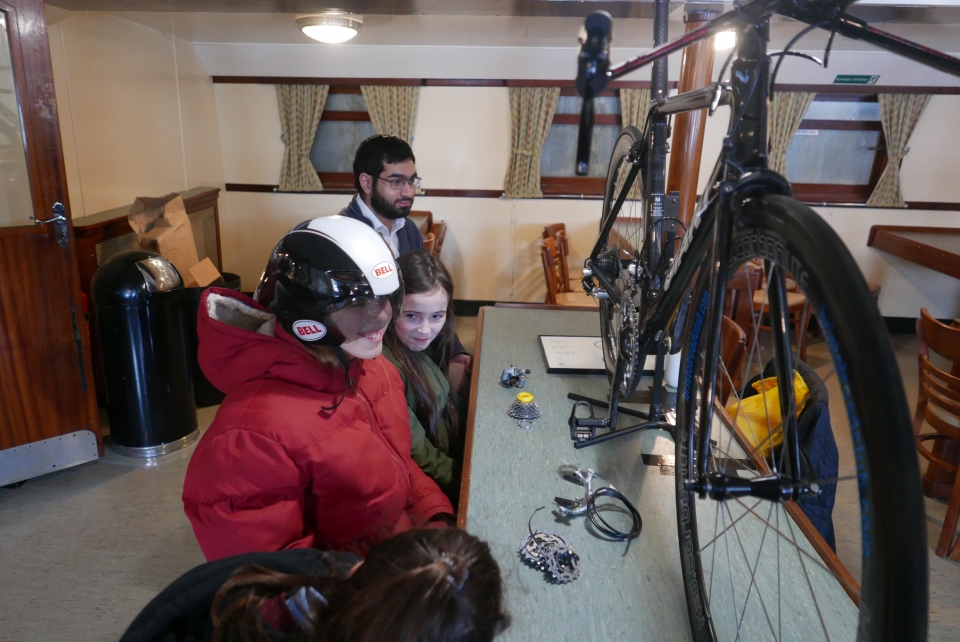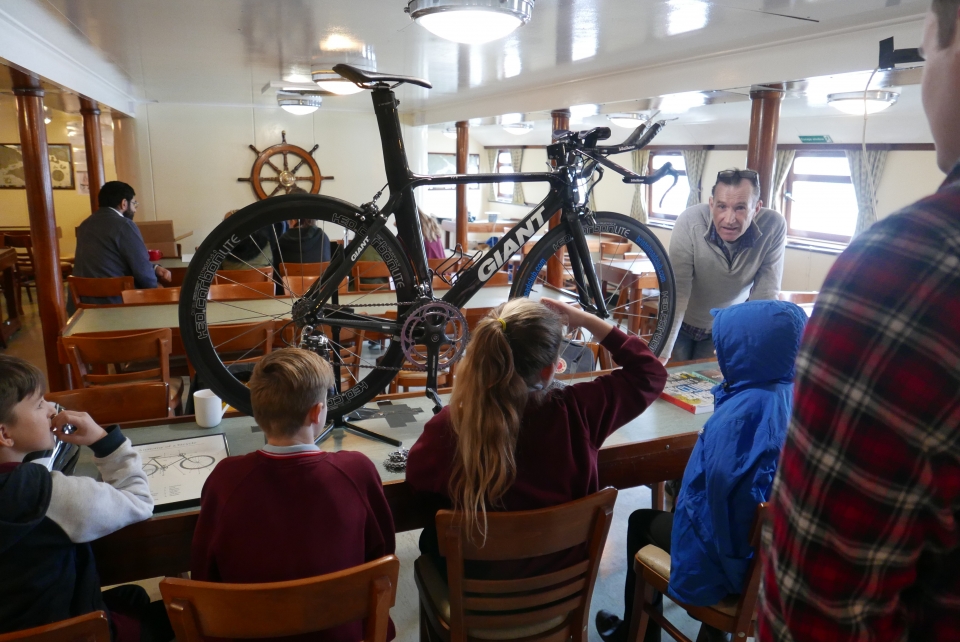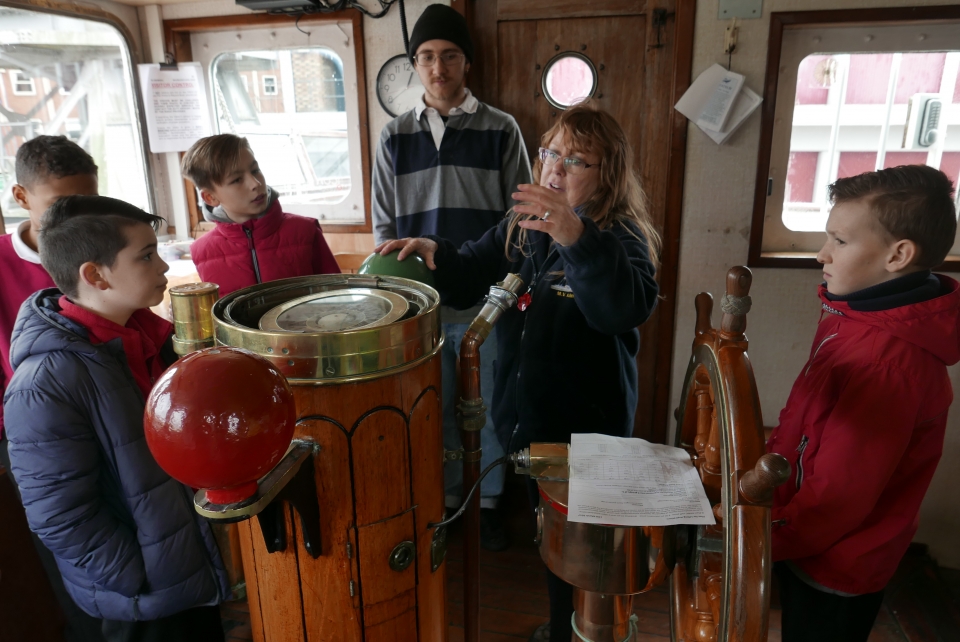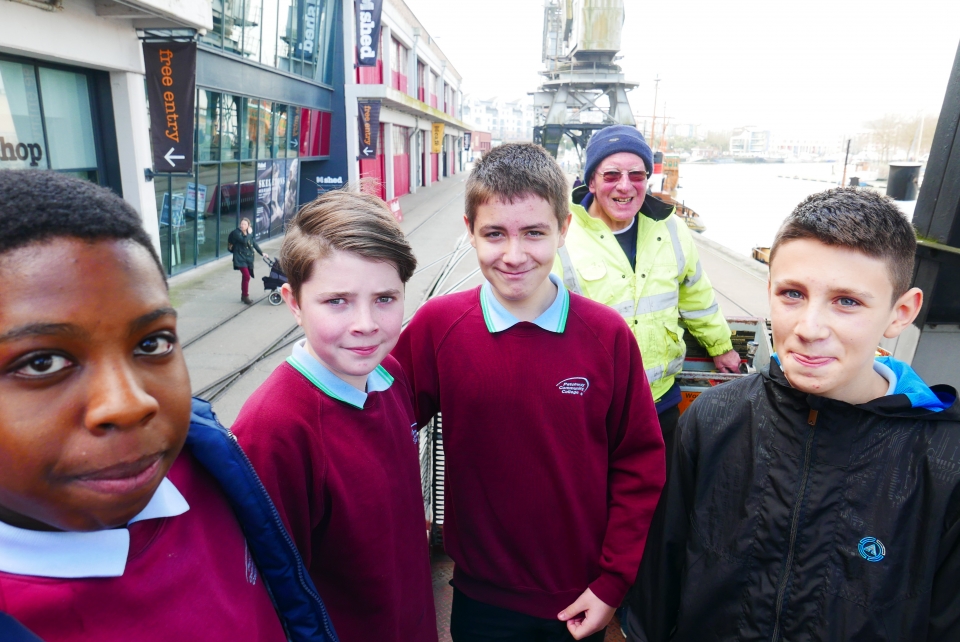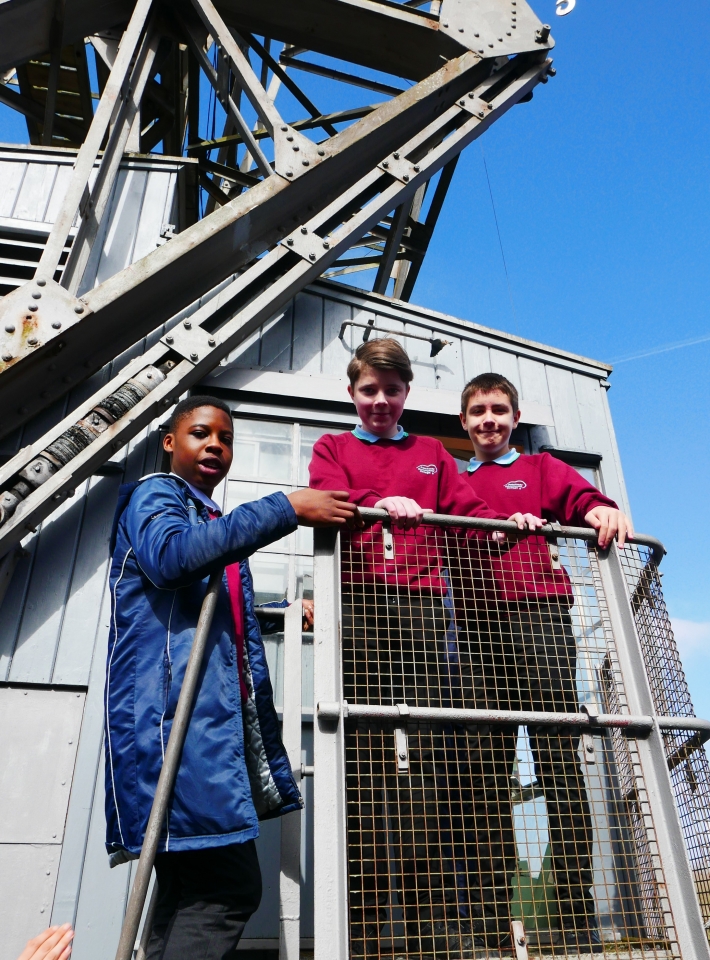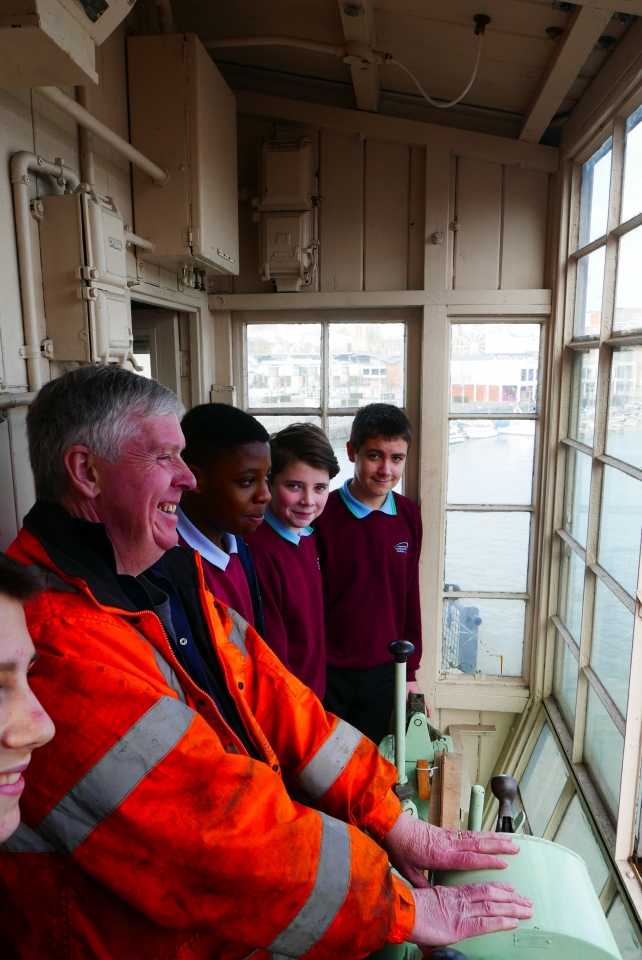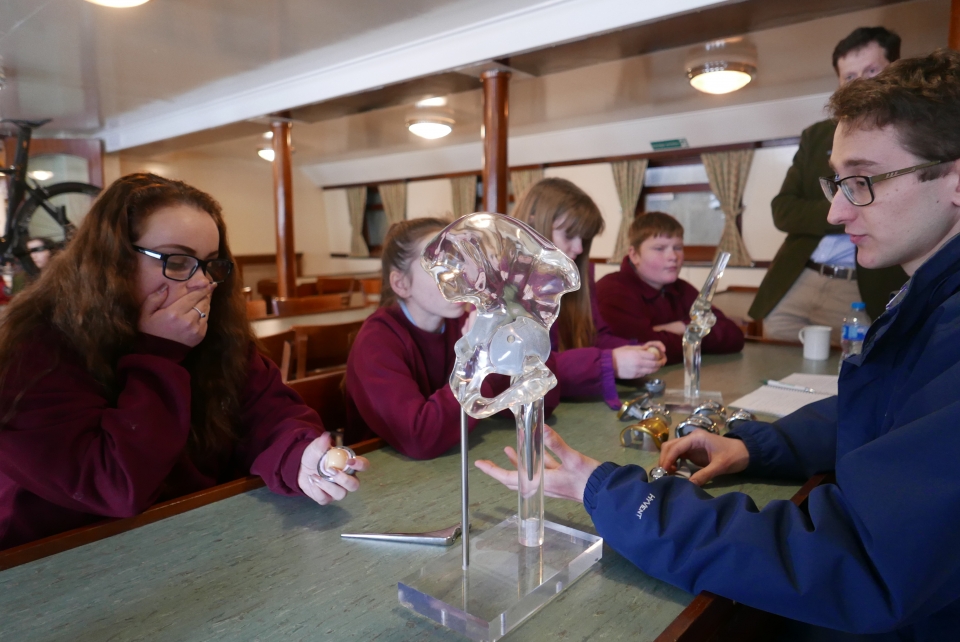 Teams practice operating the crane. Then complete time trials to identify defects and ways of improving. They apply engineering improvement processes to analyse defect in the parts of their machine and to their team members, clarifying understanding of individual roles, leadership and best methods of communication.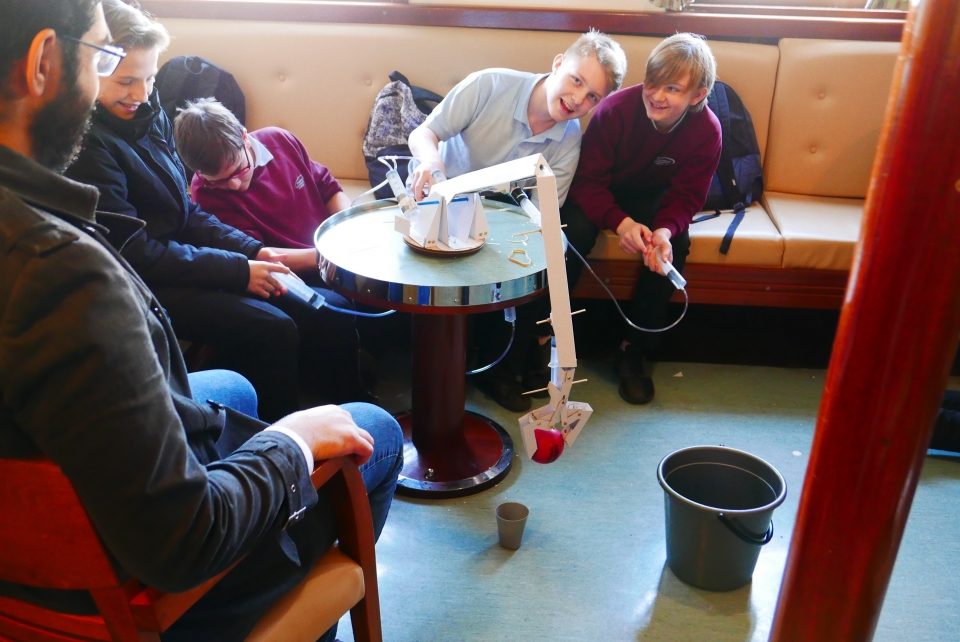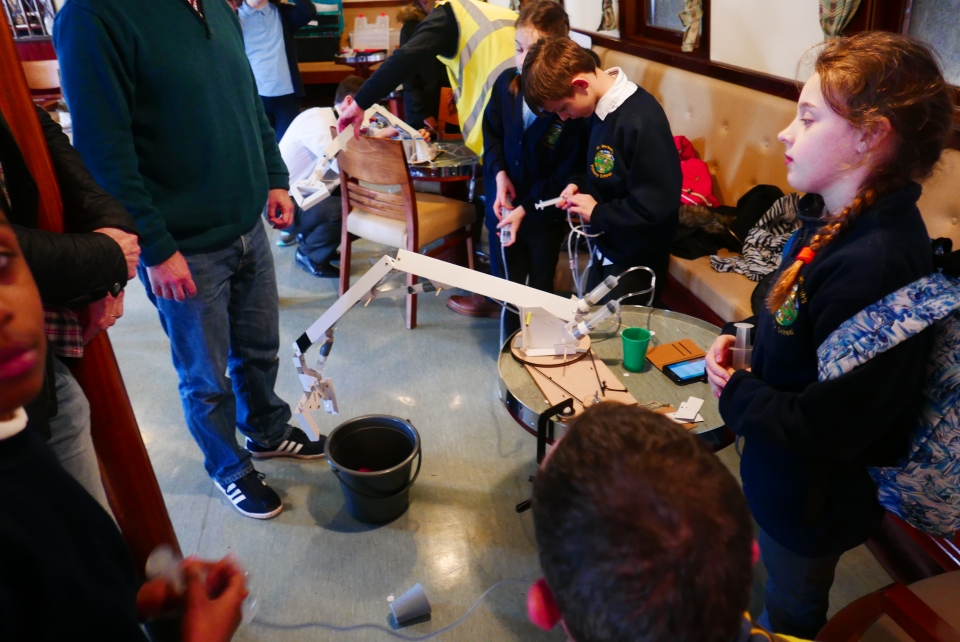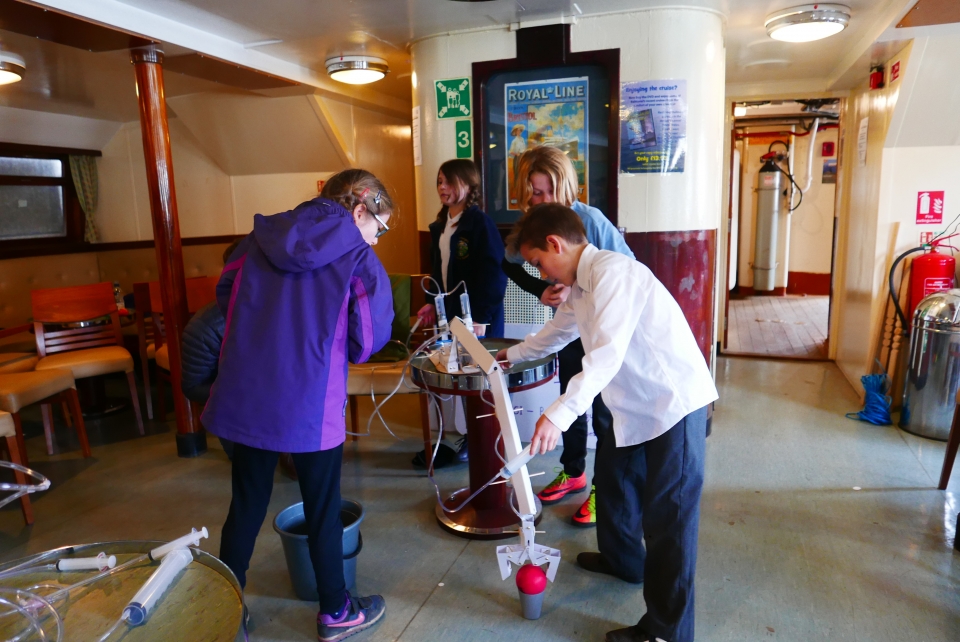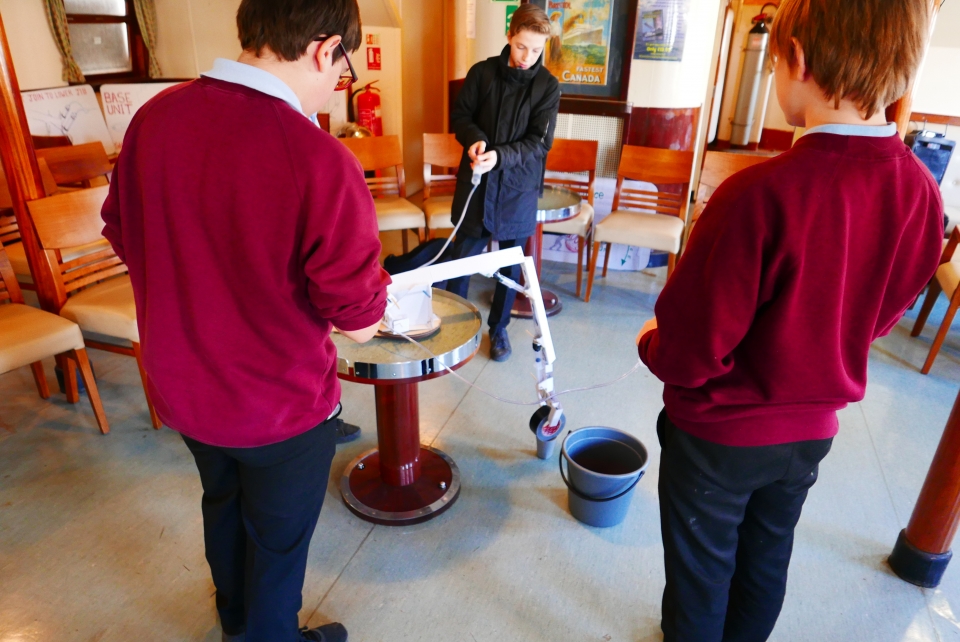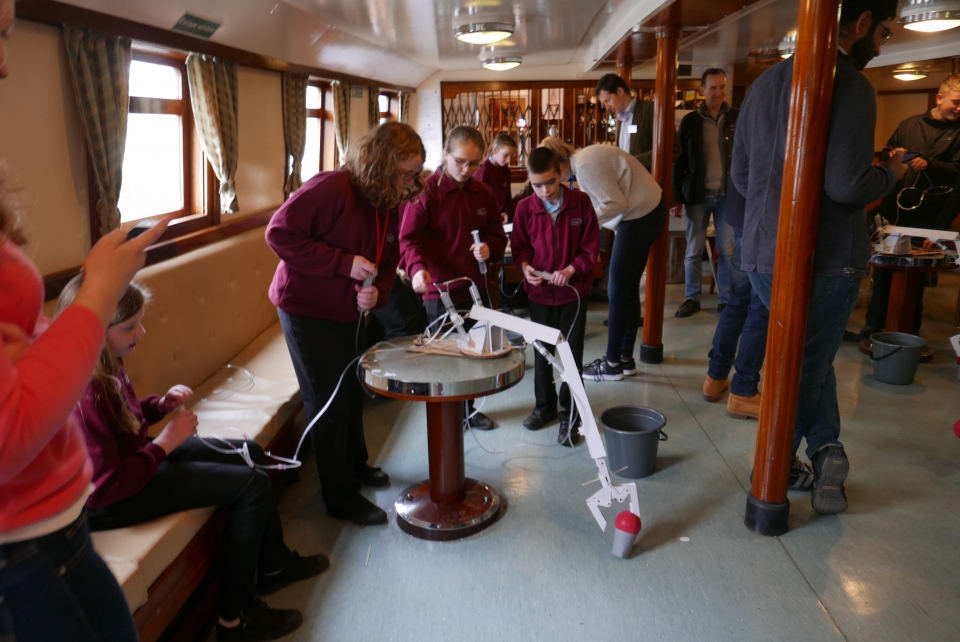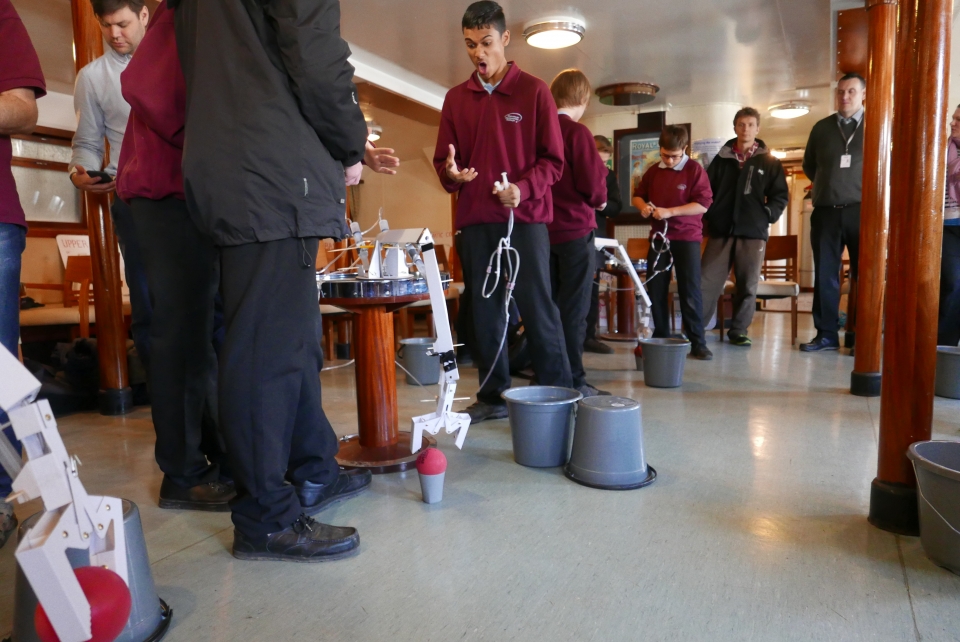 The robotic arms made during the week by young people were used as part of a community science and engineering day on the weekend. This day used the engineering demonstrations on the ship and the cranes on the harbourside as well as the robotic arms. The audience of about 50 was made up of families associated with the Redcliffe Childrens Centre on the hi-rise estate near the harbour. Thank you to Emma Butcher from the Chidre's Centre who promoted the event to the families she works with
.