Curious about Law and Finance
Added 11th November 2022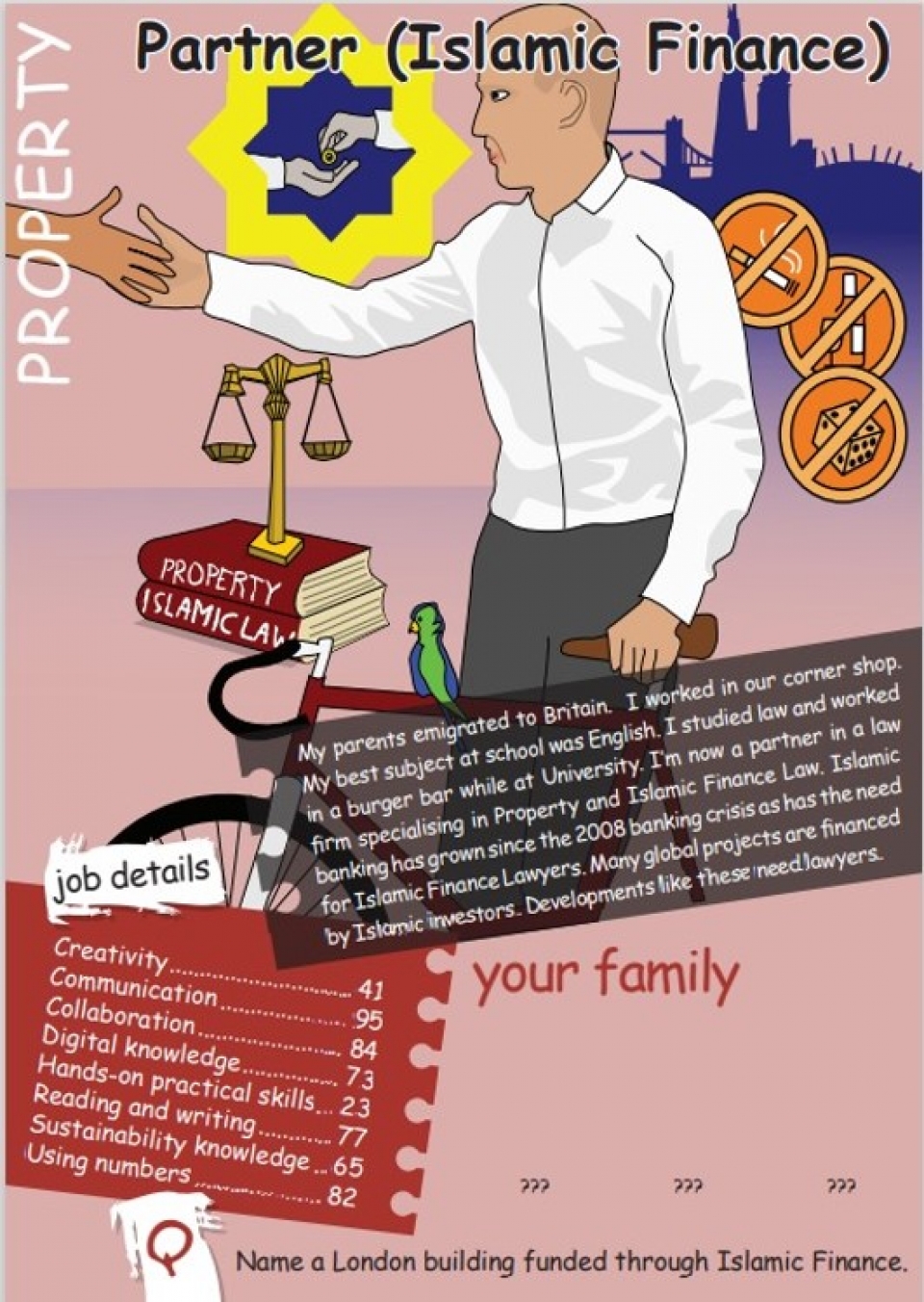 'Curious about Law and Finance?' (CALAF), will consist of 52 cards which will be grouped into 13 'families', and will be accompanied by co-created short 'tik-tok' style videos which will build on the information provided by the cards. The development of the resource will rely on the commitment of volunteers from supporting CALAF businesses to visit schools and concur with the production of a card and film about their working role which will later be used more widely in schools across the region.
This lively resource will appeal to a broad and diverse audience as well as helping to widen understanding of law and finance as both a service and as a career prospect for students. It will also enhance teachers' awareness of the scope of the legal and financial professions. Supporting follow-up activities will enable teachers to tailor related activities and ensure impact way beyond the introductory sessions. Physical card packs have been seen as a sustainable option as they offer greater scope for extensive and repeated play.
Currently My Future My Choice are recruiting schools to host volunteers. Schools will welcome three different volunteers at separate times throughout the day into three different classes. The students will quiz the volunteer about their job and then help them to devise the contents of a playing card for a 'top trumps' style game. They would help to produce a short, educative, 'tik-tok' style film.
Free resources will be provided drawing on a previous game developed by My Future My Choice with UWE.
There will be a competition for all participating schools to develop a 'futures family' which will be part of the card pack (Spring 2023).
When the card pack is completed (June 2023) there will be the chance for the volunteer to revisit and deliver a new card pack.
If you'd like more information, please contact:
Polly Barnes, Director of My Future My Choice, polly@myfuturemychoice.co.uk