Balmoral Education - Impact Report
Added 24th April 2023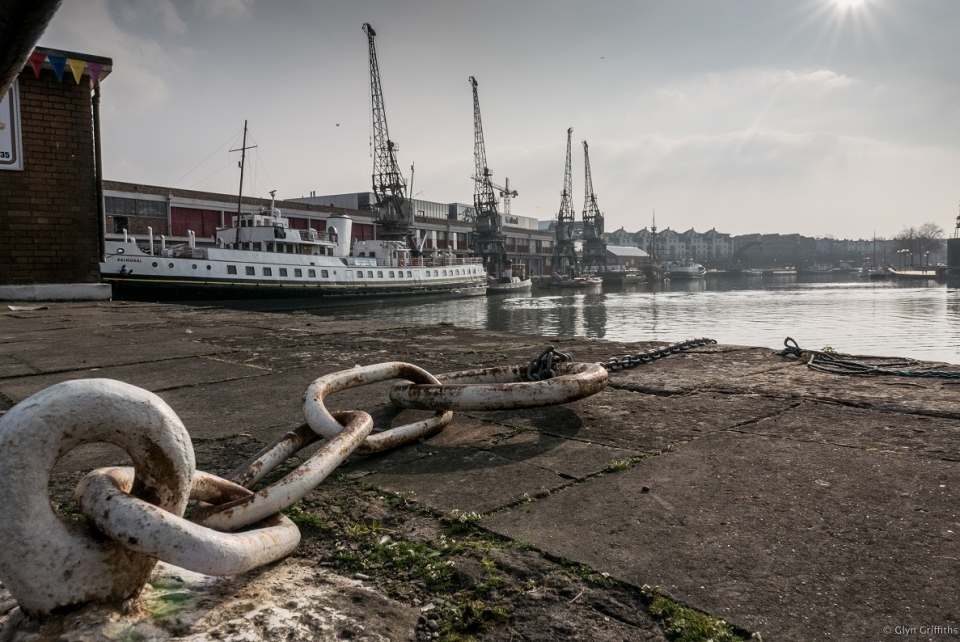 MV Balmoral. Education and Community Outreach
Heritage learning that reaches across school curriculum, communities, and generations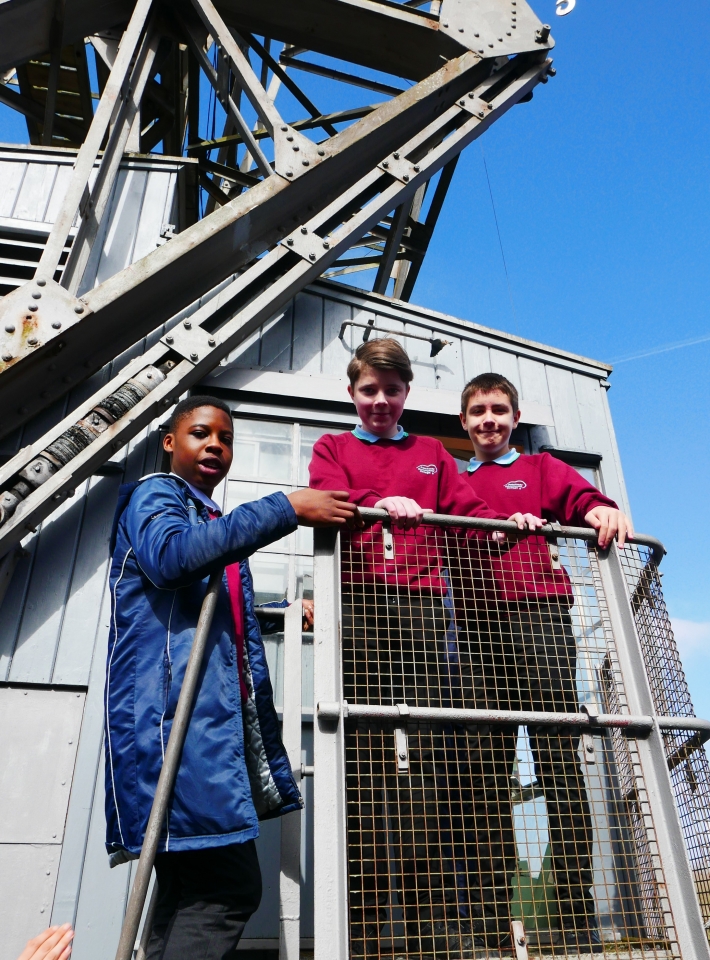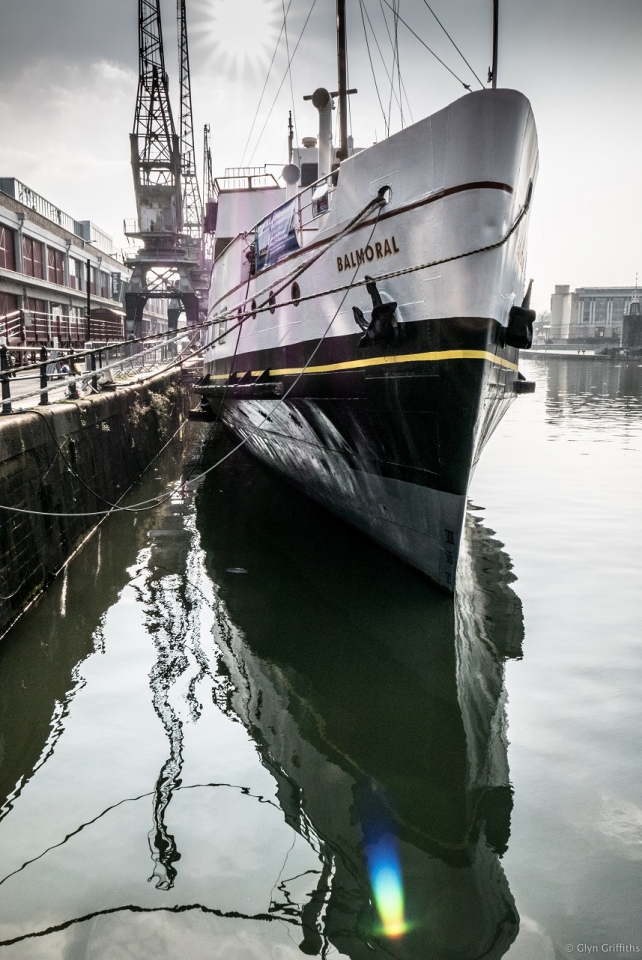 Our aim - transnational and underserved communities in Bristol see the MV Balmoral as a place to visit without an invitation.
Context – The cultural capital in Bristol harbourside is not well used by Transnational and underserved communities. The Black community has previously boycotted the region and the challenged suburban regions are presented with physical and perceived barriers to benefitting from their city's heritage and cultural capital. The ship began community outreach work and appointed My Future My Choice in 2017 with the proviso that all activities helped fund the ship's survival as a functional vessel that would add to the vitality of the harbourside.
A space and partnerships for learning. The ship is a 'classroom afloat' with rooms large enough for two school groups of 30. It is positioned on the harbour under the historic cranes and on ferry routes from Temple Meads (East) and Nova Scotia (West). Projects are funded by businesses, local and national funding bodies and the participating schools, community groups or families. We work in partnership with Historic England Education, GWR rail, businesses and Bristol Packet Boats to help provide heritage learning across Bristol.
Projects run on the ship by the Education Officer:
1. Crossing Coasts
2. Celebrating Pioneers of the Windrush Generation
3. Young Shipwrights
4. Shipping 2050 - Concept Ships
5. Lifting Aspirations – Cranes
6. Rocket Rescue
7. Catch the Train to My Future
8. Bristol Harbour Festival
Education projects liaise with ship's tour guides. Activities incorporate short tours of the vessel.
Projects work with the ships volunteers (c50). My Future My Choice have a successful track record for working with the business community and school projects deploy a wide range of business volunteers working one to four/five with teams of young people.
1. Celebrating Pioneers of the Windrush Generation
School children meet with elders, Black poets and engineers to better understand transnational communities and celebrate migration and particularly the Windrush Generation. 'Children suspend disbelief' on the ship and explore emotional involvement with this issue through poetry. They make models of the Empire Windrush festooned with miniature suitcases containing poems exploring their hopes and fears as if leaving home for 'newness'. A crate of these creations are winched from ship to shore by the historic cargo cranes at end of the day while poems are read out. These events are joined by public/family audiences.
Funder – Windrush Community Fund. Royal Academy of Engineering
Outcomes:
Schools - 370 children from 7 primary schools take part on the ship – 60 children from 2 secondary schools
Media Assets – Animation by Michael Jenkins. Free downloadable, decolonized teaching and learning resources, for ages 5 to 16
Legacy – Project continues as part of 'Crossing Coasts'
See more http://myfuturemychoice.co.uk/bespoke-projects-/classroom-afloat-the-mv-balmoral-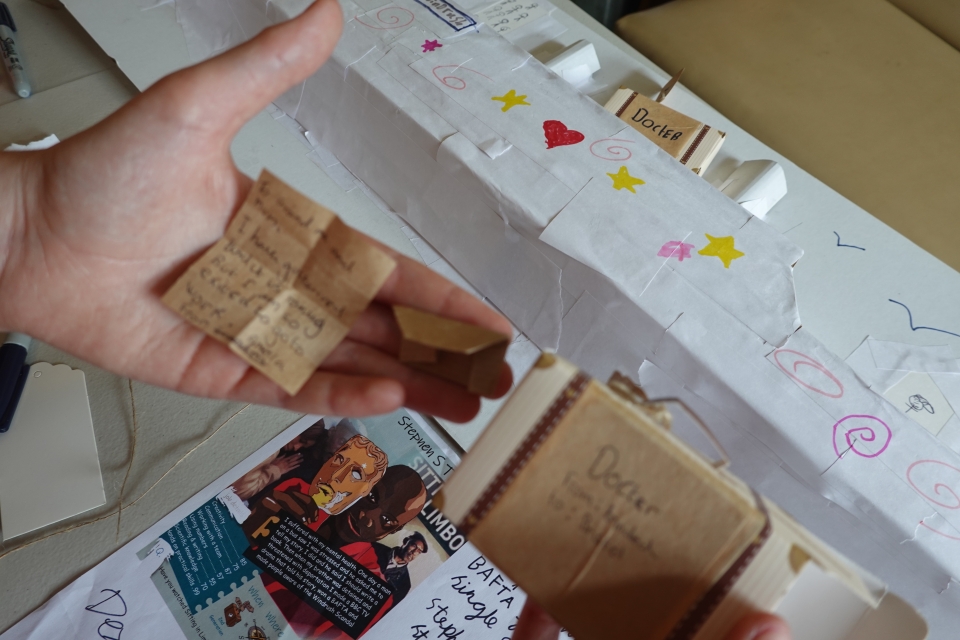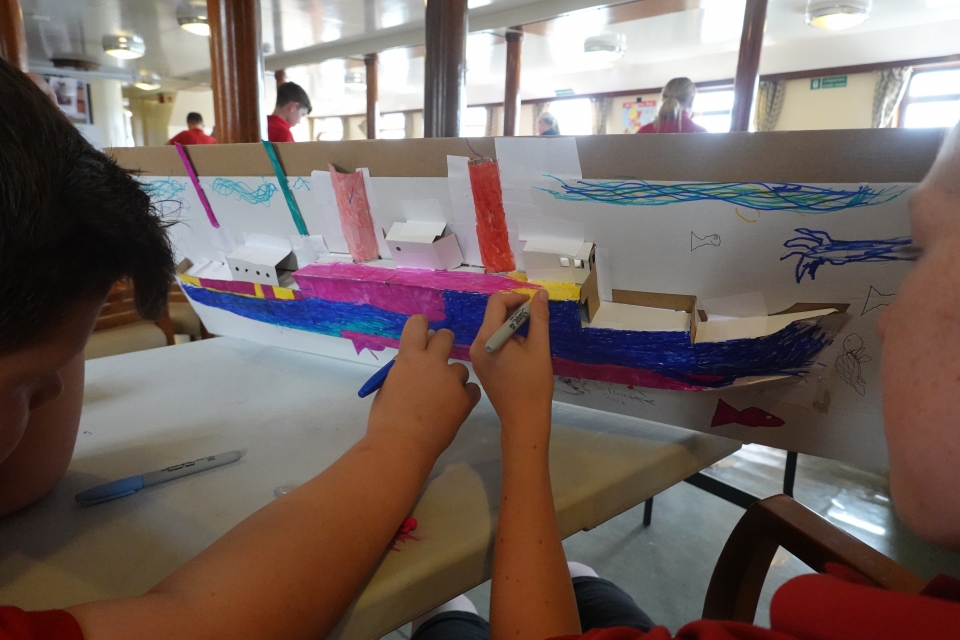 1. Crossing Coasts
Celebrating Caribbean Transnational Communities and assisting claimants seeking compensation for the Windrush Scandal.
Outcomes –
52 Cards in boxed packs with guidance notes. Content selected through community consultation. Cards now working with 15 schools across Bristol with the help of St Pauls Carnival Education.
A schools and family learning resource. Top Trump Card Pack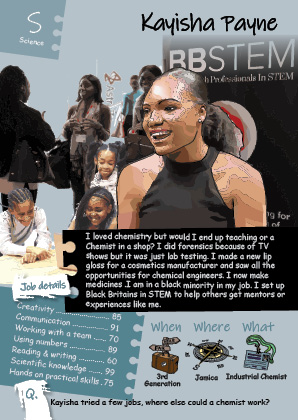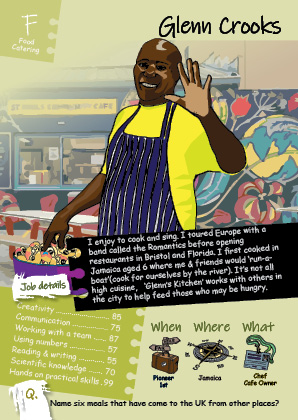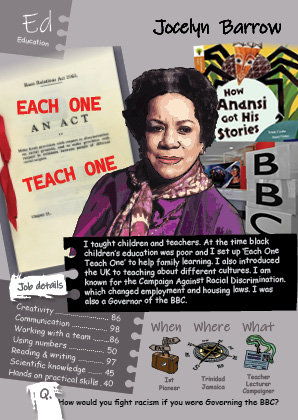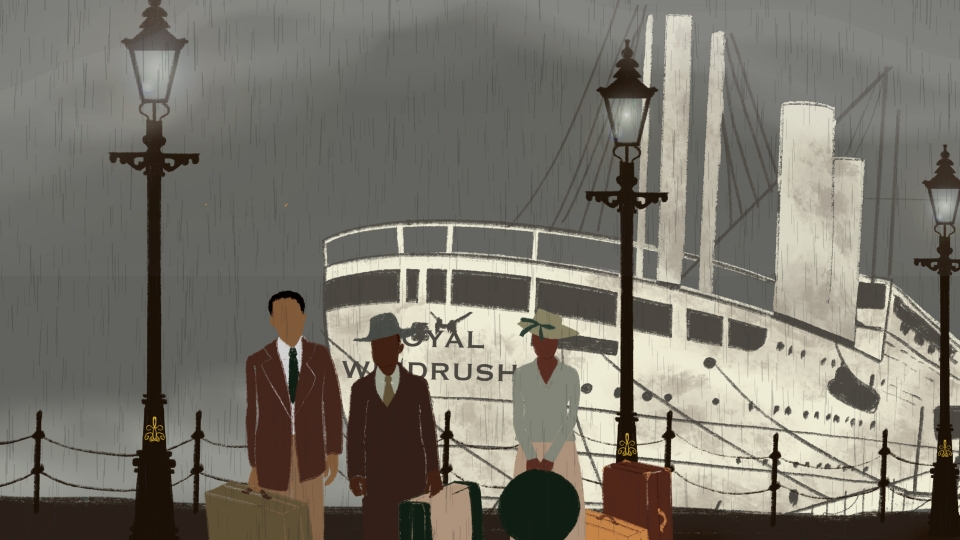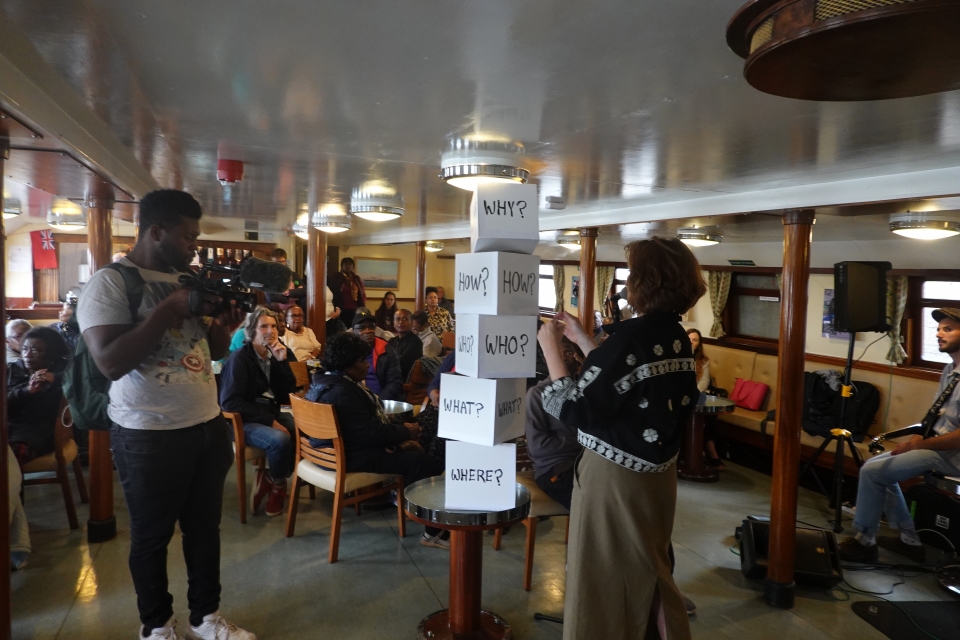 Family - Individual collectable cards in 21 businesses and community venues across East Central Bristol and city centre. Rear of the cards provides help line number for support for claimants.
Advocacy and pro-bono legal support. 15 Trained Advocates – currently supporting 23 Claimants in Bristol Bath and Birmingham. For some claimants this is clarity about their eligibility to claim and for others assistance with the claim process or obtaining citizenship status.
Windrush Day Celebrations onboard the ship along with consultation/ training events on the ship and at Black SW Network and St Pauls Community Centre attended by 350 people. These are mainly Black Elders with schools, businesses and lawyers and law students.
Funder: Home Office (managed by 'Voice4Change' ), Quartet Community Foundation
Legacy - Project continues with funding bids submitted for 2023 /24
See more
http://myfuturemychoice.co.uk/bespoke-projects-/crossing-coasts
1. Young Shipwrights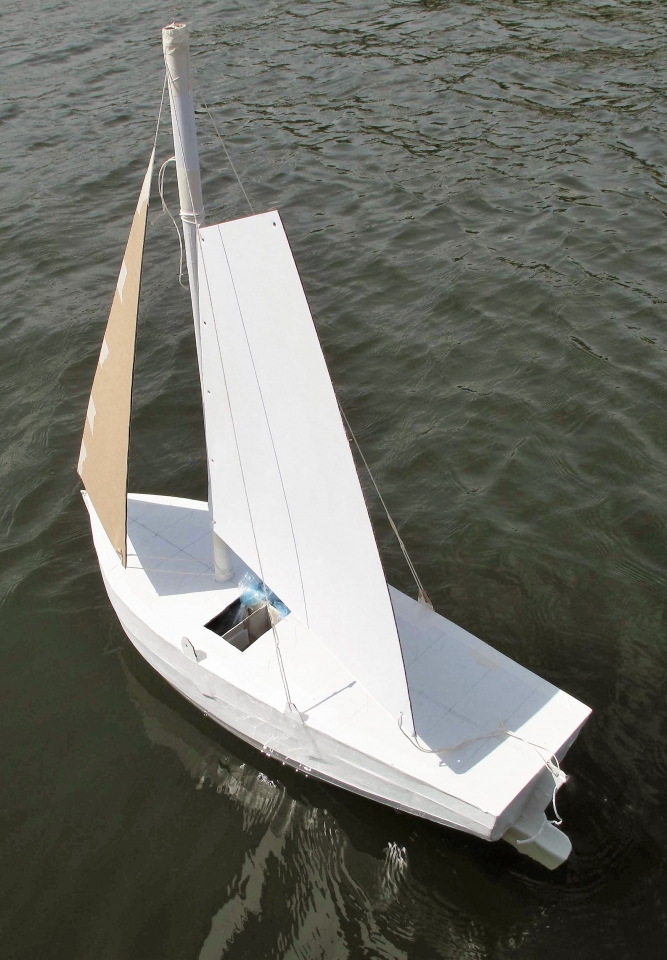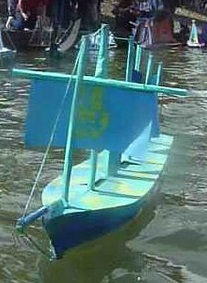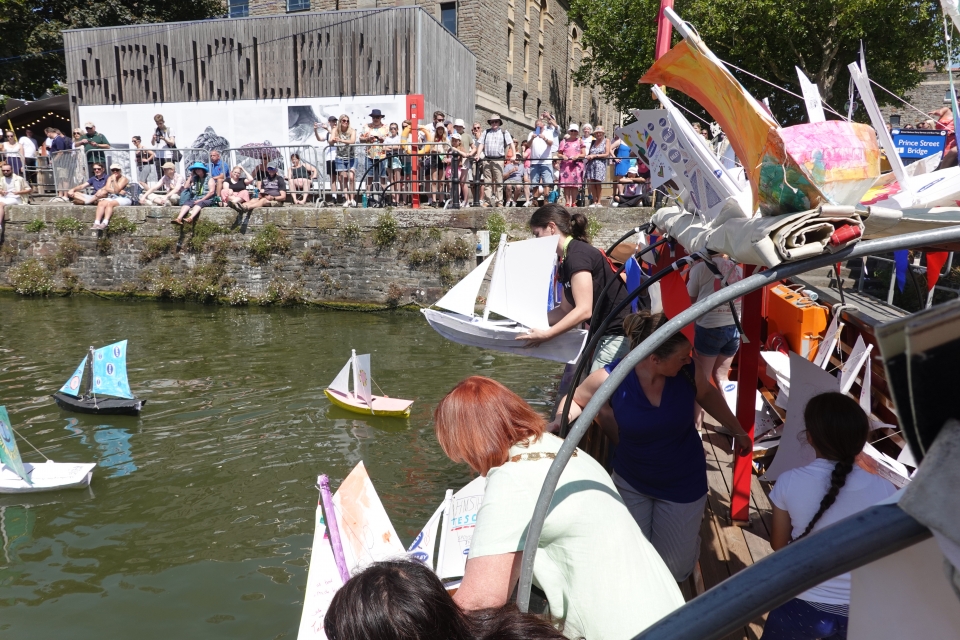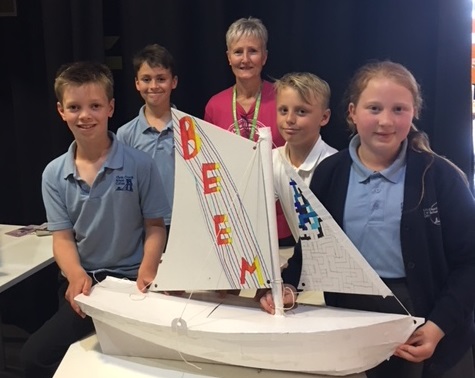 Primary school children build functional model sail boats in small teams with people from the world of work. The models are iconic Bristol boats and ships; SS Great Britain, The Mathew caravel and the Bristol Channel Pilot Cutter. A day event for 60 children half day Heritage tour and half day boat building onboard the ship. Boats sail in a race at the Bristol Harbour Festival each year. This project was tested with free coffee vouchers sent home with children in underserved postcodes and 84% of the vouchers were used at the Harbour Festival or shortly after and parent's comments showed how unaware they were of the river and Harbour.
Outcomes
Schools - c12 primary schools each year with 600 -700 children in Year 5 or 6.
Families - estimated 60 - 75% of children bring families to see the boats sail
Funders – Business funding and volunteering combined with fees to participating schools and the Harbour Festival.
Legacy – an annual Bristol event enhanced by workshops on the water with the real ships on view
See more http://myfuturemychoice.co.uk/programmes/learning-ships
1. Shipping 2050 - Concept Ships
Students studying GCSE Engineering / Science explore the future of global trade and sustainable shipping. Amending a basic ship model with their own design for a concept ship. Students work in small teams with naval architects and maritime engineers. The Balmoral illustrates the reality with information and talks in various locations revealing solutions that could make shipping sustainable. Students present-out at end of day with annotated models of their concept ship which will be displayed at the Harbour Festival.
Outcomes –
Schools - 320 students from 4 secondary schools and City of Bristol College.
Families -Awards event attended by families with work experience at naval architects in Bath (BMT) on offer.
Funders – Royal Academy of Engineering, Businesses and participating schools and colleges
Legacy – resources in place. Fees from participating schools. Booking by City of Bristol College in 2023 as part of their SLA.
1. Lifting Aspirations – Cranes
Primary and secondary schools explore lifting and access with engineers and the volunteers who operate the historic cargo cranes. The challenge on board the ship is to build a hydraulic arm to lift from floor to table. The ship's supplies the card, tubing and syringes needed to build.
Outcomes
Schools – Over 450 children from Primary and Secondary have taken part in the workshop
Families– resources are taken home and families visit the ship in 'Science Week' to see what their children have made.
Funders – Royal Academy of Engineering, British Science Association, and participating schools
Legacy – Resources are in place and schools' bookings continue.
1. Rocket Rescue
Schoolchildren work in a team with a volunteer who has some experience of globaltravel and or migration. They use a table top rescue kit based on the historicBreeches Buoy rescue kit (ropes pulleys and rocket launcher to reach ashipwreck before the era of helicopters). Children make a launcher and a rocketto reach a 'shipwreck'. The children are playing a game where items lost at seamust be reunited with the passengers they save. Children who rescue a passengerfollow clues on an object in lost property to find out why this person wasmigrating and where they were migrating to and from.
Schools - 190 children from Primary andSecondary Schools
Family – Imayla (community family support)bring families to weekend workshops
Funders – Royal Academy of Engineering, andparticipating schools
Legacy – Resources are in place andschools' bookings continue
See more http://myfuturemychoice.co.uk/programmes/cranes-hydraulics
2. Catch the Train to My Future
Free railtravel and subsidised ferry-boat travel to the ship and other locations on theSW Rail Network. Schools are trained and then book workshops on the ship tosuit them and work with us and Historic England Education to develop curriculumthat incorporates the activity and the journey into the learning. The project works in partnership with BristolPacket Boats.
Schools– 12 schools andColleges taking part. 460 children visit the ship, the harbourside through thisscheme. Some combine the Historic Harbour with visits to Avonmouth and Portburyworking docks.
Families– The project issuesfree rail tickets for families on the weekend to participating schools inunderserved areas.
Funders – GWR Rail
Legacy – Now in the second year of fundingand we anticipate funding will continue. Teachers have been invited to Cowes toexplore the 'Maritime Futures' project, a national initiative to link learningin schools to local rivers and ports.
See more http://myfuturemychoice.co.uk/bespoke-projects-/catch-the-train-to-my-future-
3. Bristol Harbour Festival
The shipparticipates in the lead up to the Festival as well as the Festival weekend. Wemanage the Carboard boat races for the schools model boats and the 'CardboardBoat Race' with teams from business or community build and race in a cardboardboat they have built. During the Festivalthe ship is open with family workshops on board making and racing mini landyachts in a wind-tunnel.
Families– attendingworkshops in the lead up to the festival to prepare for a family boat race.Families also attend mini land-yacht workshops at the Festival.
Funders – Bristol Harbour festival, CityCouncil, businesses and Quartet Community Foundation
Legacy –Annual events andpublic support for a family orientated activity using the ship and the harbour
The shipcontinues to build partnership working across the city due to the volunteercrew and the business volunteers for school and family learning. The ship wonthe National Marsh Award for Best Team Volunteering in 2022 and are nowfrequently open to the public on weekends.
We are nowbeginning to see success with our aim as we see more transnational andunderserved communities using the MV Balmoral as a place to visit without aninvitation.
For more information about the ship's educationwork go to
http://myfuturemychoice.co.uk/bespoke-projects-/classroom-afloat-the-mv-balmoral-
Contact theBalmoral Education &B Community Officer – 0117 3290387