Battle For The Winds
Added 20th January 2012
My Future My Choice is working with two Theatre Companies; Desperate Men and Cirque Bijou to engage young people in the opening ceremony of the Sailing Olympics in Weymouth.
Our boat opens this promotional video for the London 2012 Festival
We did not manage to build 100 boats in 2012 but we engaged businesses, schools and museums in the idea with a view to follow up in 2013.
Our vision is for children to see their boat racing out into the bay. We want them to remember building and sailing a boat after the Olympics has been and gone.
Businesses, schools and families throughout Dorset and the South West can get involved in this unique and memorable experience in 2012 and more importantly in 2013.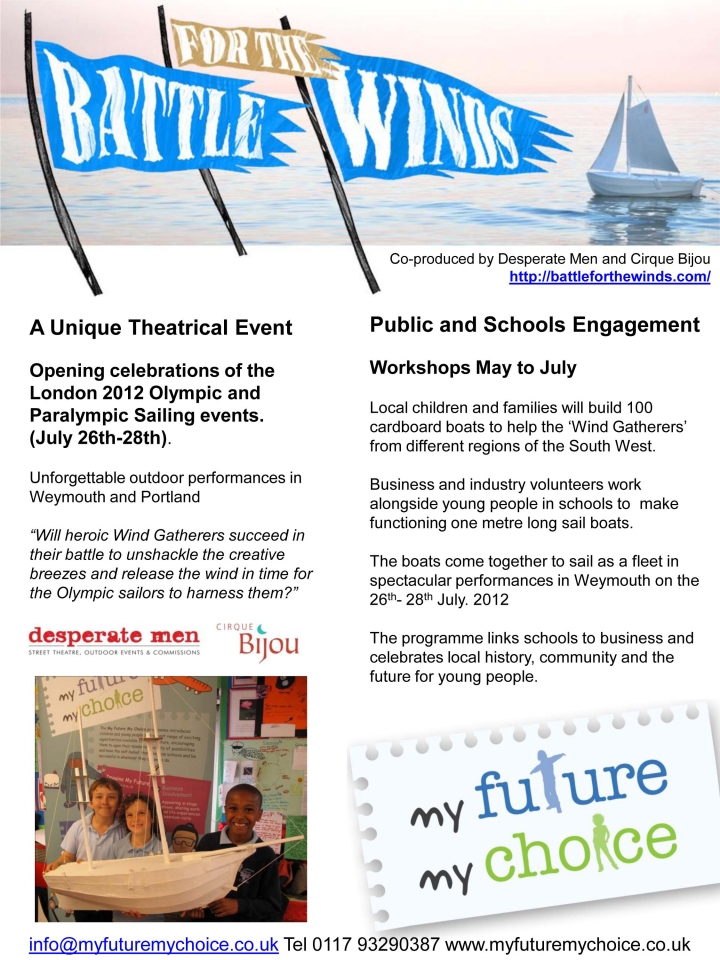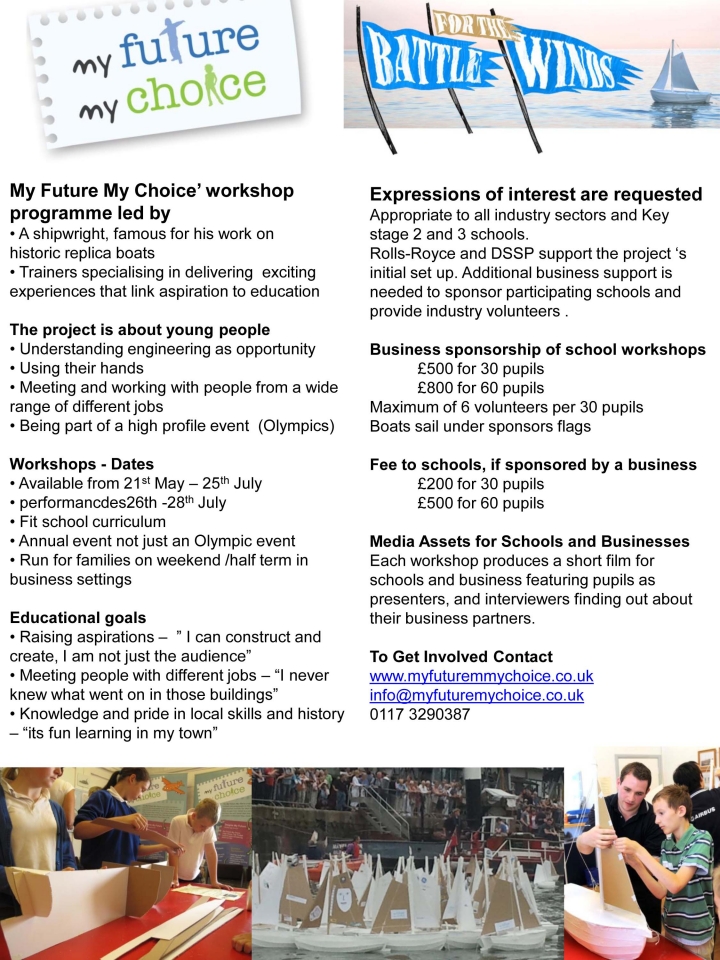 Download pdf BFTW_short_info.pdf
Contact Hugh to register your interest