Dave Basset a Trustee of the MV Balmoral looks back at the history of the MV Balmoral on the day that SS Great Britain was towed back into Bristol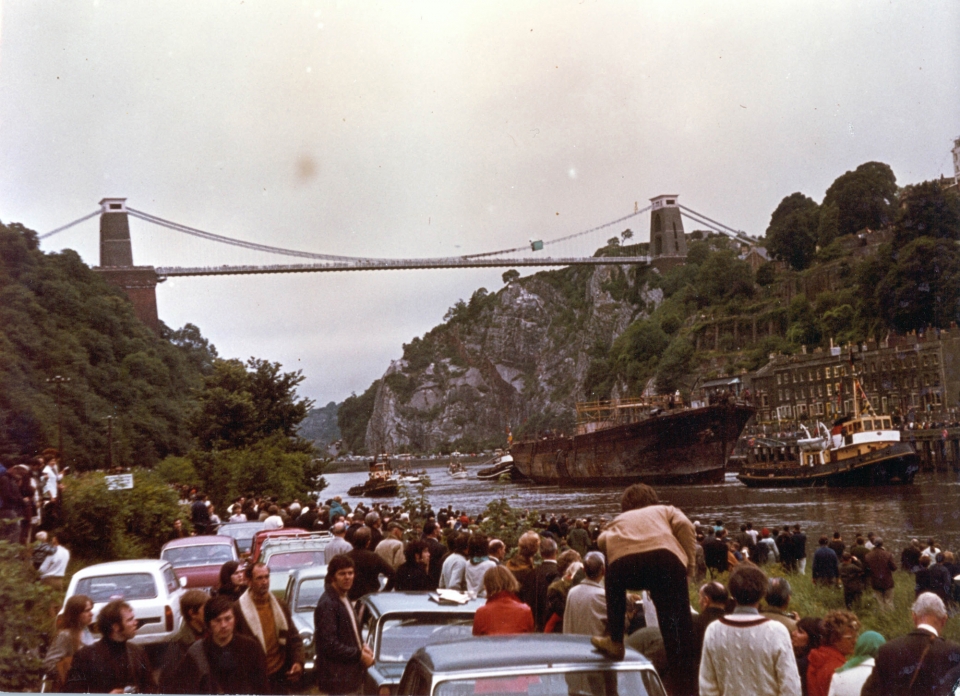 Sunday 5th July 1970:
The Paddle Steamer Preservation Society (PSPS) chartered the MV BALMORAL from P&A Campbell for a 'GRAND DAY OUT' to Ilfracombe and Lundy from Bristol's Hotwells Wharf, Clevedon, Cardiff, Penarth and Weston. Carefully choreographed timetabling of coaches and trips over this long day included a return call at Barry.EJ [Jack] Wide was her Master at that time.

This charter was arranged by Pat Murrell (from PSPS). He described a successful excursio but at very short notice he was told that Balmoral couldn't come up the Avon and the sailing now needed to start from Avonmouth because on the same day Brunel's SS GREAT BRITAIN was to be towed up the Avon to Bristol on the last leg of her long journey back from the Falklands. Pat recalls that to convey Balmoral passengers down to Avonmouth a significant number of double decker buses had to park at Hotwells, both restricting traffic flows and blocking the views of sightseers awaiting the Great Britain.

This was to be the second PSPS charter in 1970 of MV Balmoral. Earlier, that year MV Balmoral was chartered by the PSPS for an Isle of Wight circumnavigation

5th July 1970 was also marked by a presentation of the painting, image attached, of MV Balmoral's predecessor, PS Balmoral. This painting by the notable marine artist John Nicholson was received by Captain Jack Wide on board MV Balmoral. The painting portrays PS Balmoral with a white funnel. She later received a red funnel - as shown on Tony Horn's model also pictured below. The PS Balmoral was owned by the Southampton, Isle of Wight & South of England Royal Mail Steam Packet Company, latterly known as Red Funnel.
PS Balmoral in her early livery -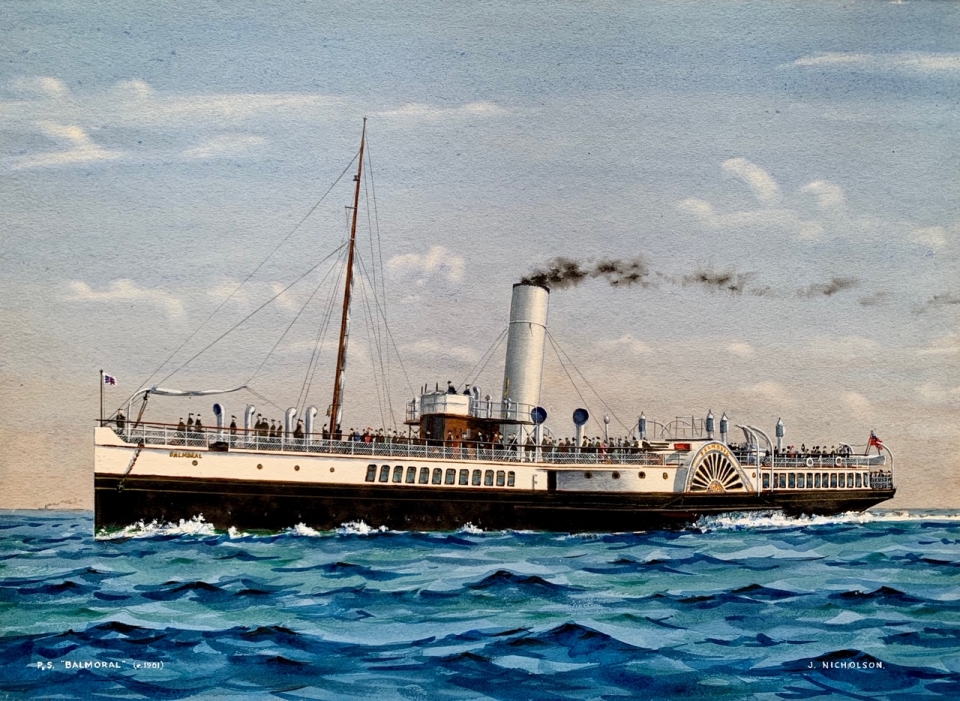 Artist John Nicholson
Later PS Balmoral livery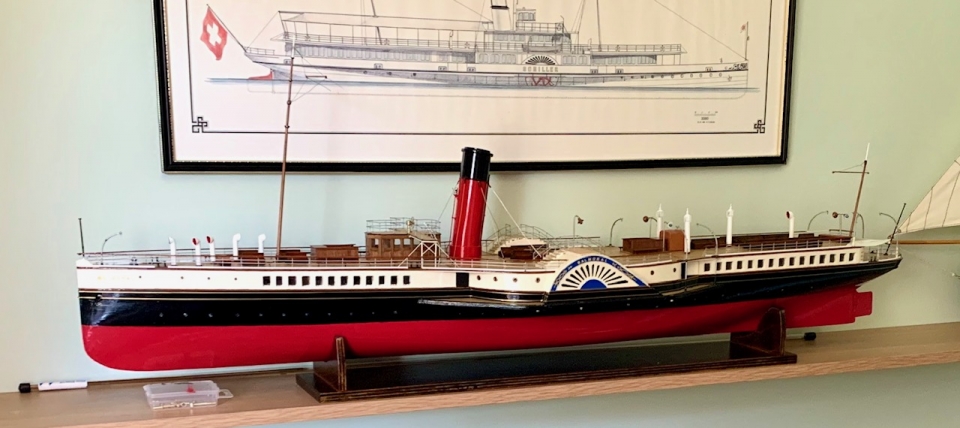 Construction by Artist / craftsman Tony Horn
June 2020- 50 Years since the return of SS Breat Britain

Onboard Balmoral looking towards the rejuvenated but now static SS Great Britain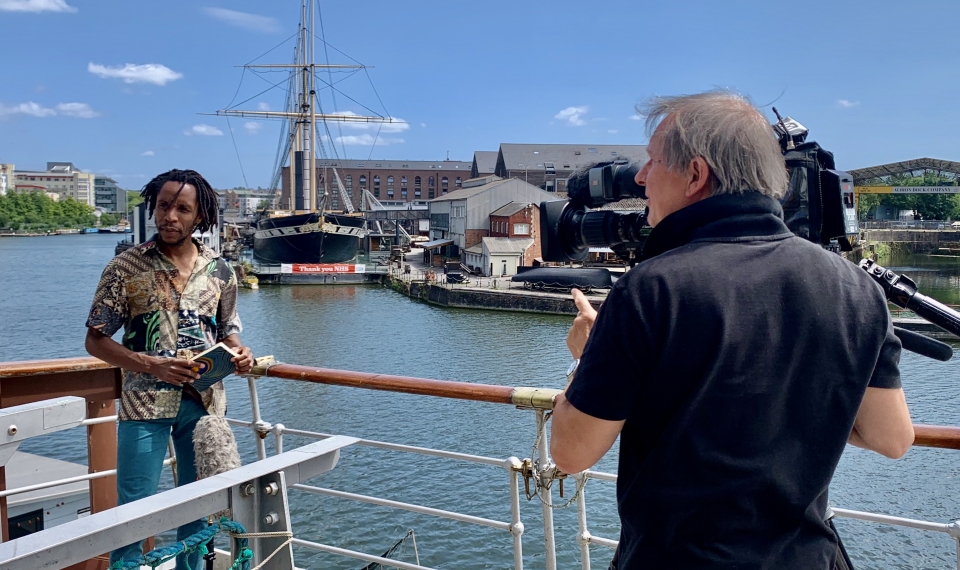 At Mardyke Wharf, Hotwell Road the MV Balmoral volunteers are now resuming essential maintenance. On the 22nd June there was a special (on-line) premier of the Windrush Animation and Black Curriculum School Resources commisioned by the MV Balmoral Trust. The event was on board was documented by the BBC with a virtual tour / link-up to a migration themed poetry workshop with young people.
The main celebrations planned for Windrush Day will take place in Black History Month (October) and the normal run of school workshops will resume in the Autumn. We also hope that day trips for school groups in the Summer of 2021 will be possible.
Contact us to find out more about MV Balmoral activities and how to use the MV Balmoral to enhance learning using Bristol's historic Harbour.