About Us
My Future My Choice was set up in 2009 to address the need identified by businesses and school leaders for practical opportunities for young people to engage with the world outside school.
Businesses and engineersworked with educationalists to design learning opportunities for use by employees going into schools.
A range of products have been created that explore skills and knowledge required within different industry sectors as well as thee importance of balancing elements of life for success and happiness.
This focus for activities was determined by research funded by the GE Foundation where schools and business evaluated root causes of poor attainment to pinpoint where most impact could be achieved by a business's collabaration with a schools. Emphasis initially was on times in a young person's life when they are facing transition from one phase of education to another.
New ideas and improvements are made in response to requests from businesses and schools who are responding to economic and social changes.
Activities are run in collaboartion with gtwo charities The Bristol Initiative Charitable Trust and the The MV Balmoral Fund ('The People's Liner')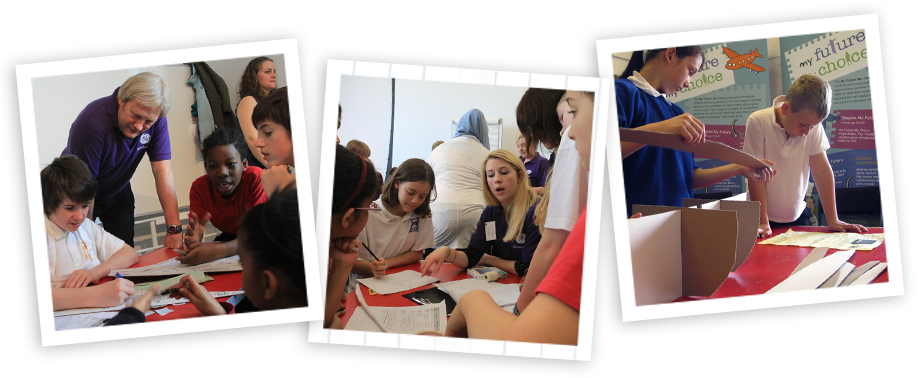 How We Work
Planning

Training
Contextualises school learning

Annual events for business's CSR programme
Experienced facilitators run the sessions

Team challenges
Teams mentored by business and industry employees

Play
Socialising

Visible outcomes

Local heritage
Decolonised naratives
Celebrations, displays festivals that engage parents and carers

Feedback and review sessions