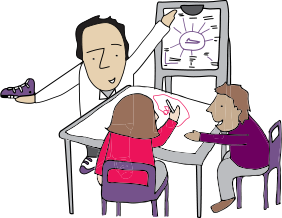 Consultancy and Training for Schools in Collaboration with Business Partners
Build lasting Business and Schools Partnerships
Helping young people through dedicated support from business partners collaborating with school leaders, staff or students

Tools, ideas, resources and activities that boost the confidence and raise aspiration

Planning Projects with Business Partners and Linking Teachers and Students to People in Business and Industry
Designing projects with business community to enhance the curriculum and meet Gatsby Benchmark objectives

Training staff and students to forge and maintain links with business

School leaders working with a business to unlock difficult problems and drive effective solutions

School students working with a business partner to achieve school improvements that benefit school communities

Polly Barnes
operates as consultant for national bodies such as UCAS. Young Enterprise, Citizenship Foundation and a trainer for effective use of LinkedIn by schools and colleges. She supplies bespoke services to schools that build lasting business partnerships using an extensive network of business partners. Schools may also benefit from the existing funded programmes that can be strategically incorporated into curriculum plans. Support is usually across a year through a service level agreement.
Hugh Thomas developed stakeholder design activities with GE and Rolls-Royce for use by schools working with business partners. This programme can be used to implement actions by staff, students and wider school communities. The initial training activity can be used on staff training days with follow up actions including reviews to measure changes.
"Whether its the port coach trips, the horse display on the field, the Tides project, the boat building, Ferry trips, aviation workshops and the Y6 transitional resources that we've used (and still do) to help children imagine themselves in the future and explore jobs / careers....your linking students, volunteers, and business with schools and kids, provides great opportunities...."
James Barlow,Safeguarding and Pastoral Lead, Avonmouth CE Primary School