Visiting 'Crossings: Community and Refugees' at the M Shed
Added 7th July 2022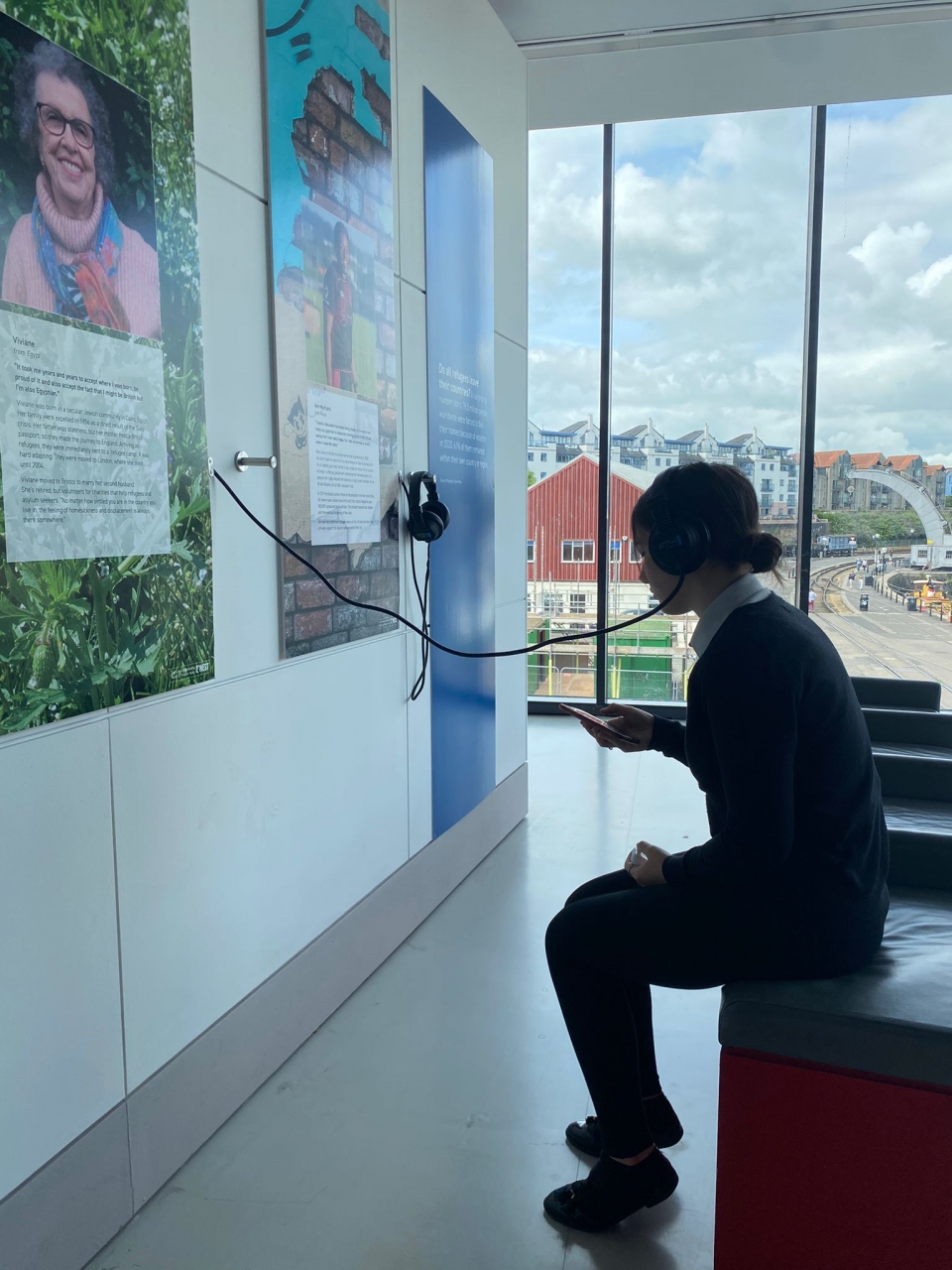 Olga Rujac, work experience student, has spent a few days working with My Future My Choice. This is her feedback on the 'Crossings: Community and Refugee' exhibition at the M Shed that she visited as part of her research to understand our 'Crossing Coasts' project.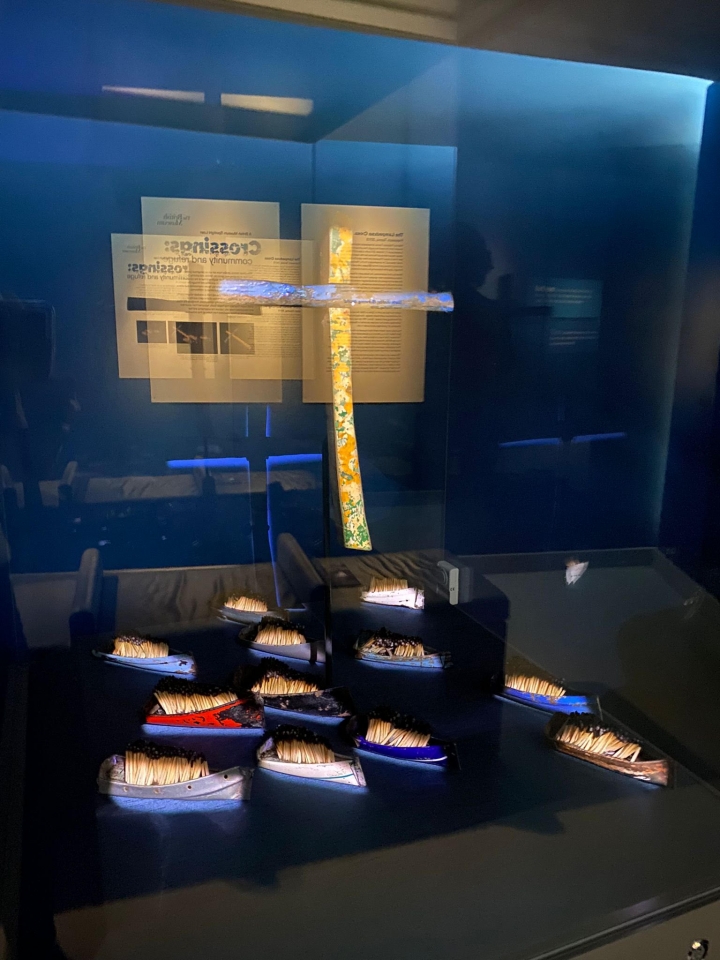 When I first got told I had to go to the M-shed, I was slightly hesitant. However, once I found my way to the "Crossings: community and refugees" and started reading the information I found it very interesting which I wasn't expecting. One of the first things I saw was the Lampedusa boat, a fishing boat carrying Eritrean refugees which sank off the island of Lampedusa in Italy on October 3rd, 2013. At least 311 people lost their lives and only 155 people survived it. Francesco Tuccio, who lived and worked on the island, met some of the survivors and built the Lampedusa cross which was made from the wood of the boat. He made a cross for each of the survivors and several larger ones as symbols of community. All this information and more is written in the M-shed along with stories of people who migrated to England but had a very difficult time doing so. For example, Loredana, a lady from Romania who moved to England a year after her husband. The first few weeks after he arrived, he slept on the streets. The lady worked at an envelope warehouse but soon started working for a cleaning company. However, she ended up having her own business two years later and now volunteers for charities that help refugees and asylum seekers. Another example is Ken, a homosexual man from Kenya, who moved to Bristol to study mechanical engineering. He didn't want to return to his home country due to his fear of persecution. People there are imprisoned for homosexuality. In 2019 he faced a direct threat of deportation from the home office. His teammates railed round him and helped gain 180,000 signatures for a petition. They dropped the case and has now confirmed refugee status in the uk and helps provide support for asylum seekers. Although the 5 people whose stories were used in the M-shed all started off sad and concerning, they are all now living better lives and are currently helping other migrants and refugees have the life they couldn't have in their home countries.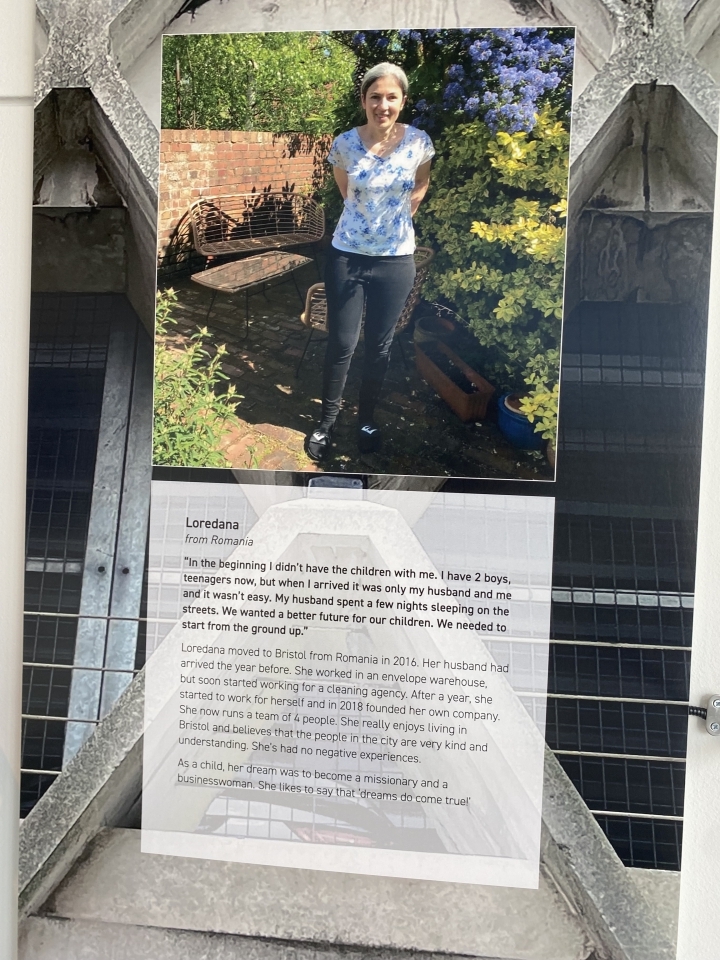 A few common questions that people ask are:
Do many migrants come here just to claim benefits?
<![if !supportLists]>- <![endif]>It is pretty unusual. Until an asylum claim is heard people are not allowed to access all the benefits that are available to UK citizens. This can take several years.
Do all refugees leave their countries?
<![if !supportLists]>- <![endif]>A surprising number don't. 78.5 million people worldwide were forced to flee their homes because of violence in 2020. 61% of them remined within their own country or region.
Why do people come here illegally? Can't they apply for asylum before they arrive?
<![if !supportLists]>- <![endif]>No. there is no way to apply for asylum outside of the UK and there is no way to assess a person's situation before they arrive. This means there is often no choice but to arrive 'illegally'.