Rinky-Dink and MFMC creating a DIY Energy Project for Future Fit Learners
Added 16th October 2012
MFMC and Rinky Dink's Future-Fit Sustainable Engineering Workshops
My Future My Choice teamed up with Rinky-Dink to provide some 'Future-Fit-Engineers' learning activity with cardboard planes, boats and cycle powered generators at the Green Power Finals We met school teachers that said they wanted real DIY energy engineering to come to their schools. They wanted to get the messages across to young people about what is needed to be a future-fit learner.
Green Power was a fun event with a serious message and some fantastic learning.
Rinky Dink-staff install their cycle generator in a paddock for learning about green power and DIY Energy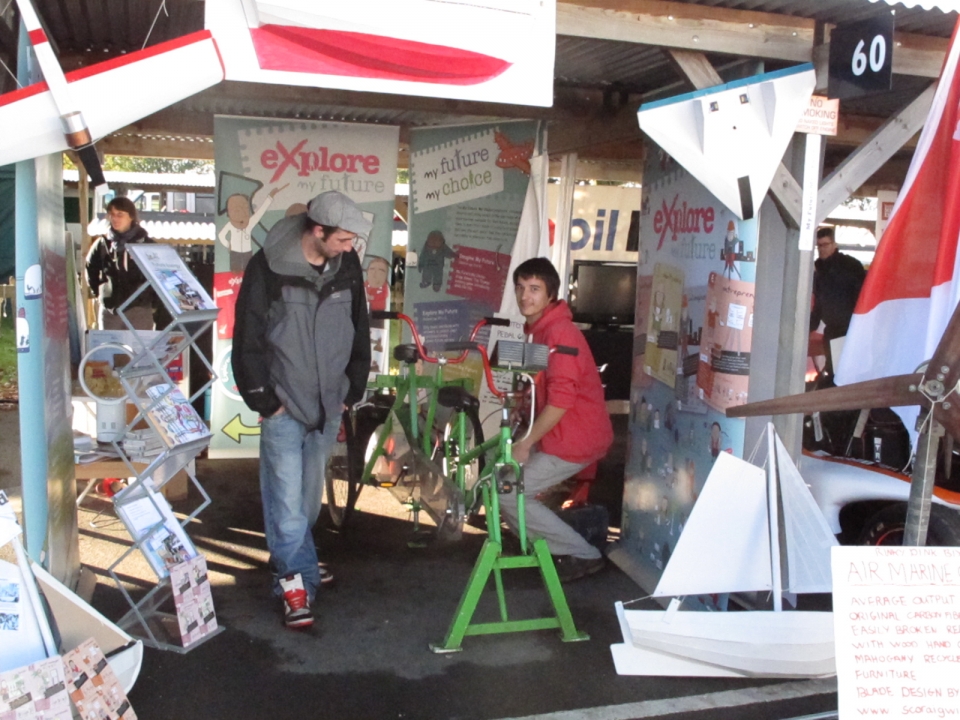 Young engineers from the teams racing on the day feel in their legs the amount of energy needed to drive their cars around the track.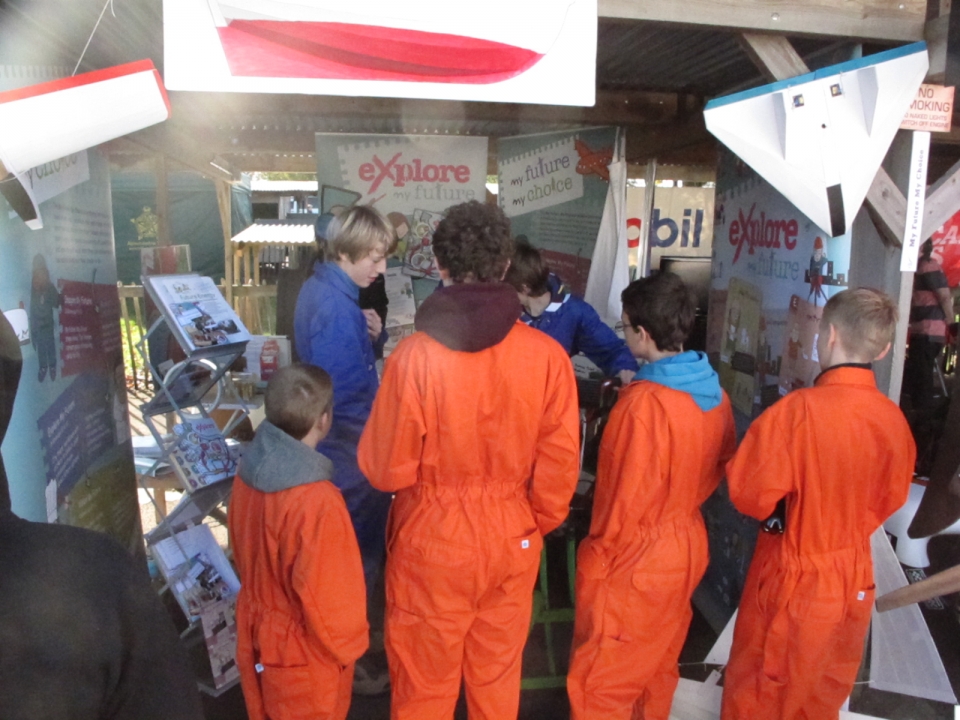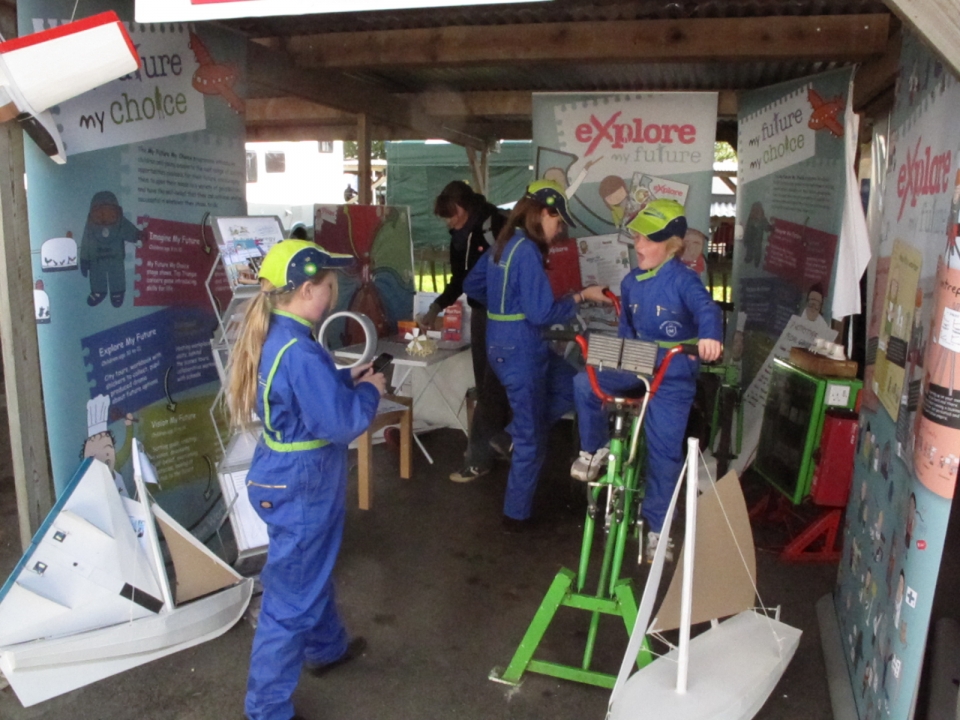 Teams of racers board the Rinky-Dink cycle train - making the power for their music and their transport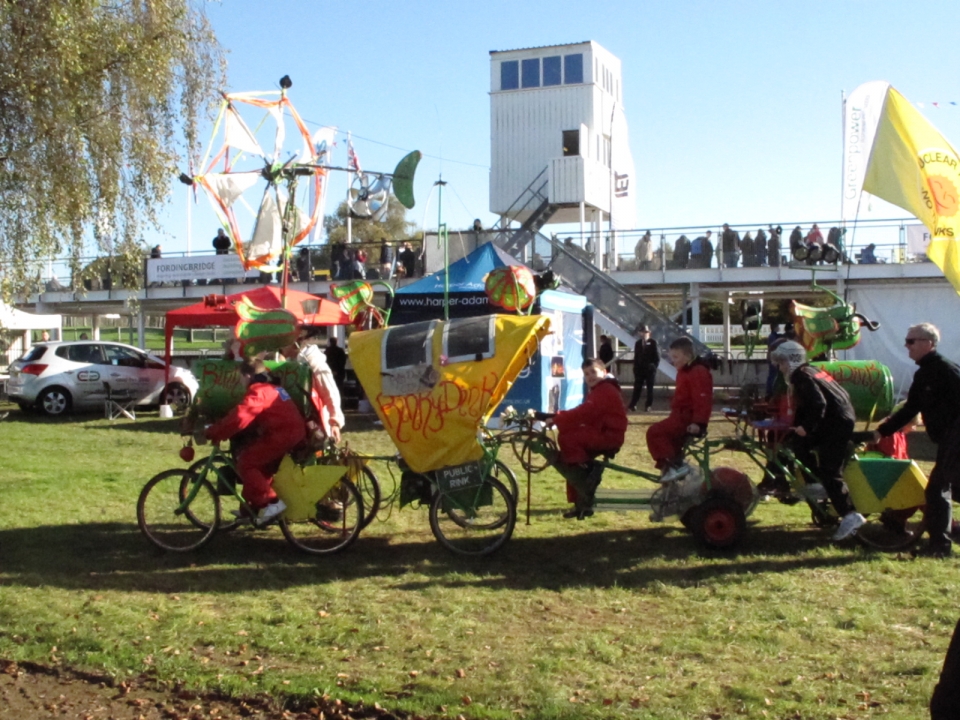 Learning about electricity or just keeping warm?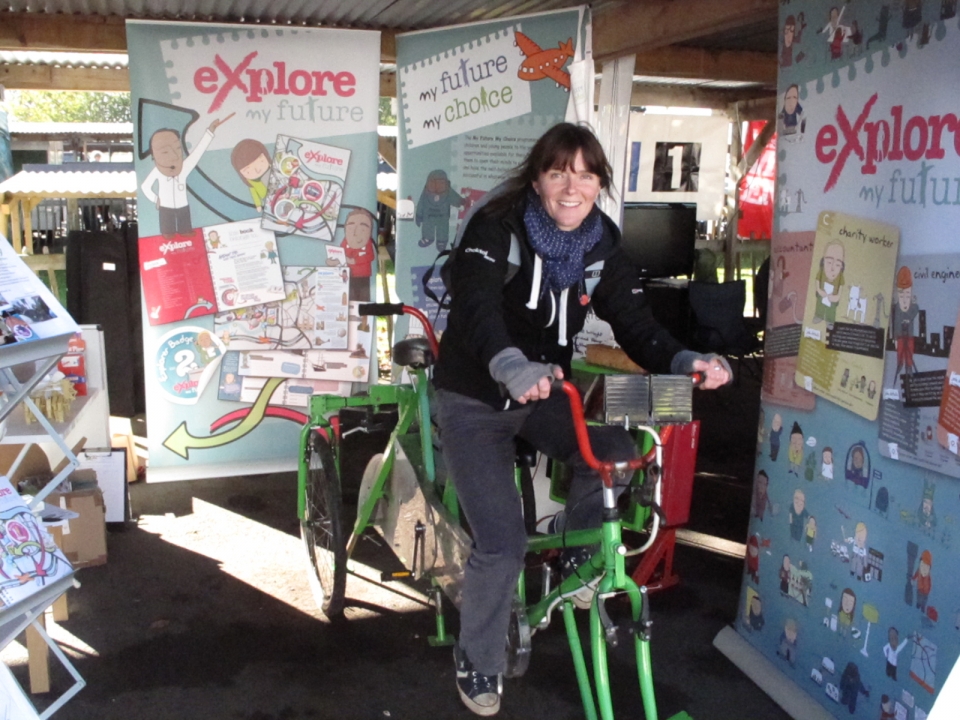 We are looking for schools that want to partner with businesses to explore future-fit learning and the design and engineering of DIY Energy
See this video for reasons why we need young people to learn from Rinky-Dink through a Scrap Heap Energy Challenge.
Could we work in schools to make a cycle generator from cardboard? Clean light and recycled. See this inspirational designer -
If you want to be a pilot school for this exciting project using Rinky-Dink and My Future My Choice to enhance learning at your school contact hugh@myfuturemychoice.co.uk
Polly Barnes (Primary School Consultant) went to visit Rinky-Dink -Her role is to shape the opportunity into experiences for a primary school.