Stockton on Tees - Infinity 2013
Added 27th March 2013
Infinity 2013 - Friday 31 May
The Children's Regatta!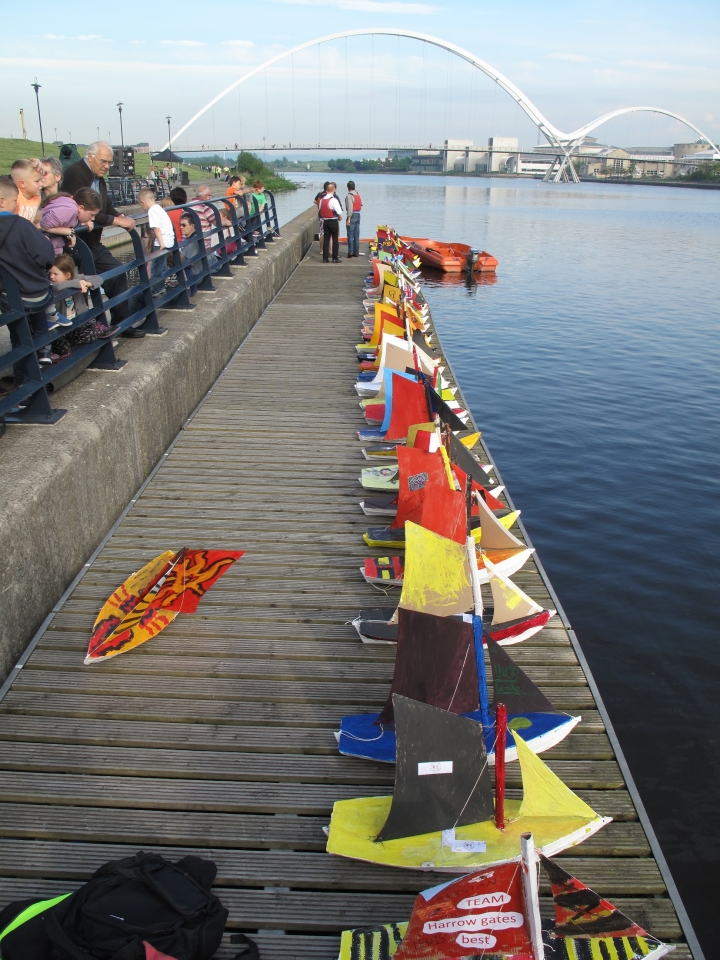 The line up and the race - 6.15pm light wind up river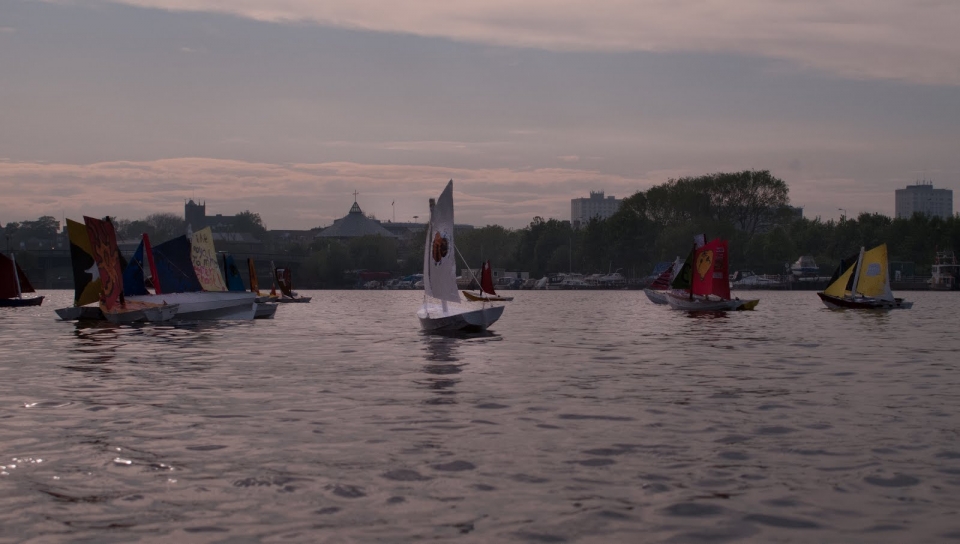 Winners - Fastest Boat, best dressed boat. Survivors and salvage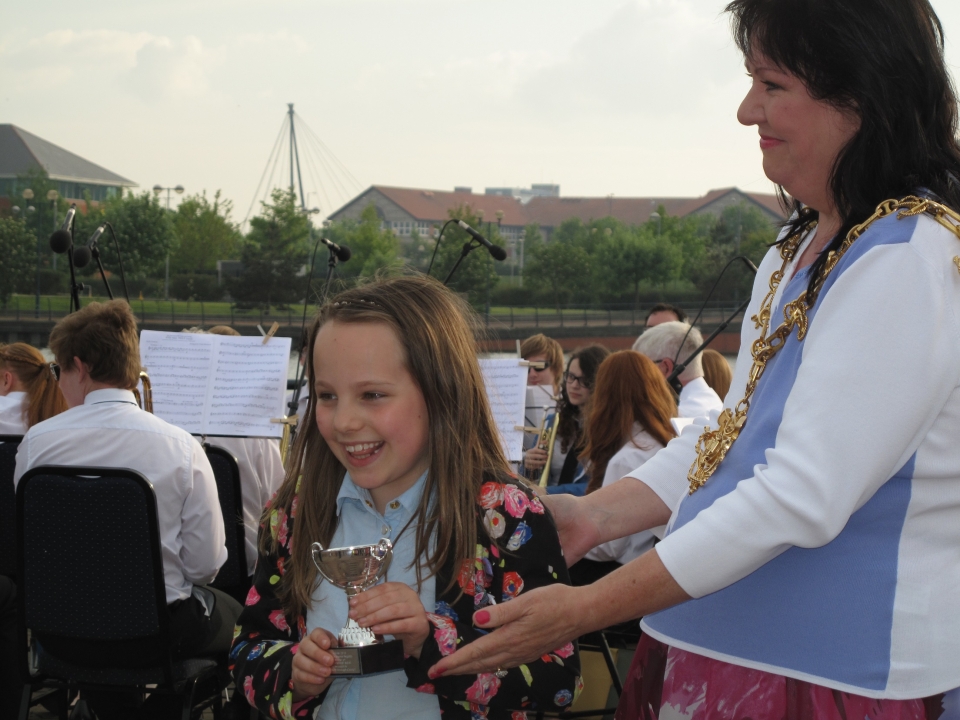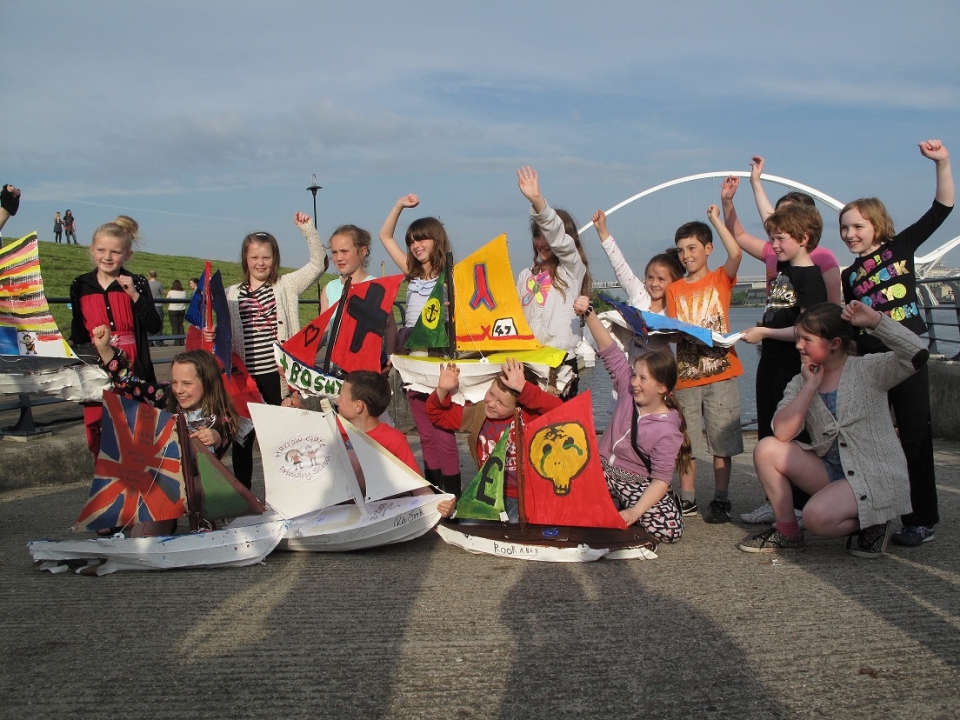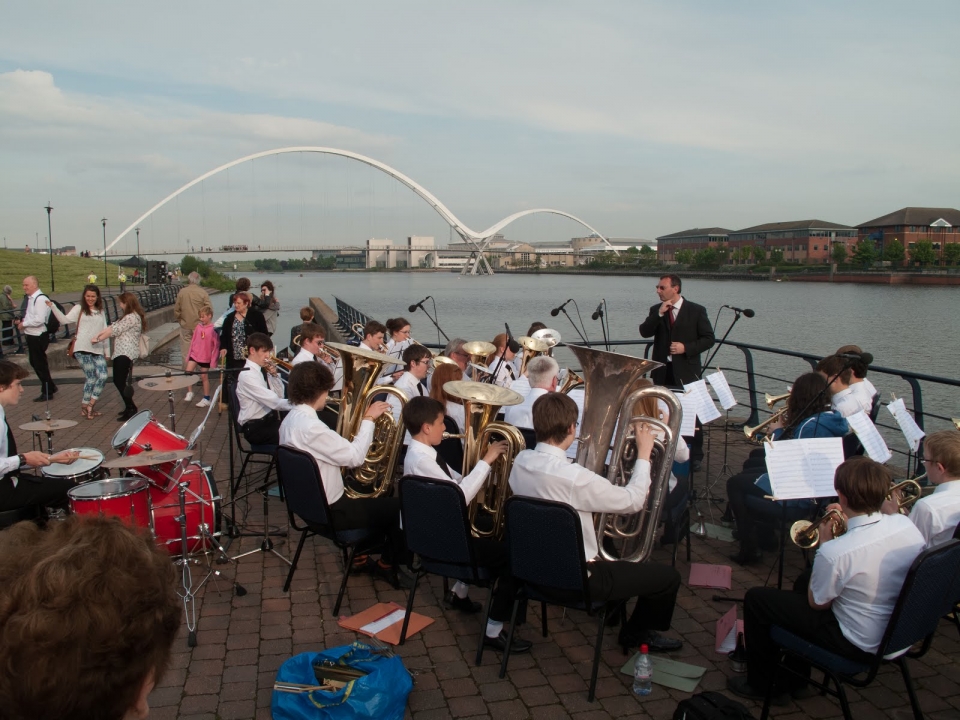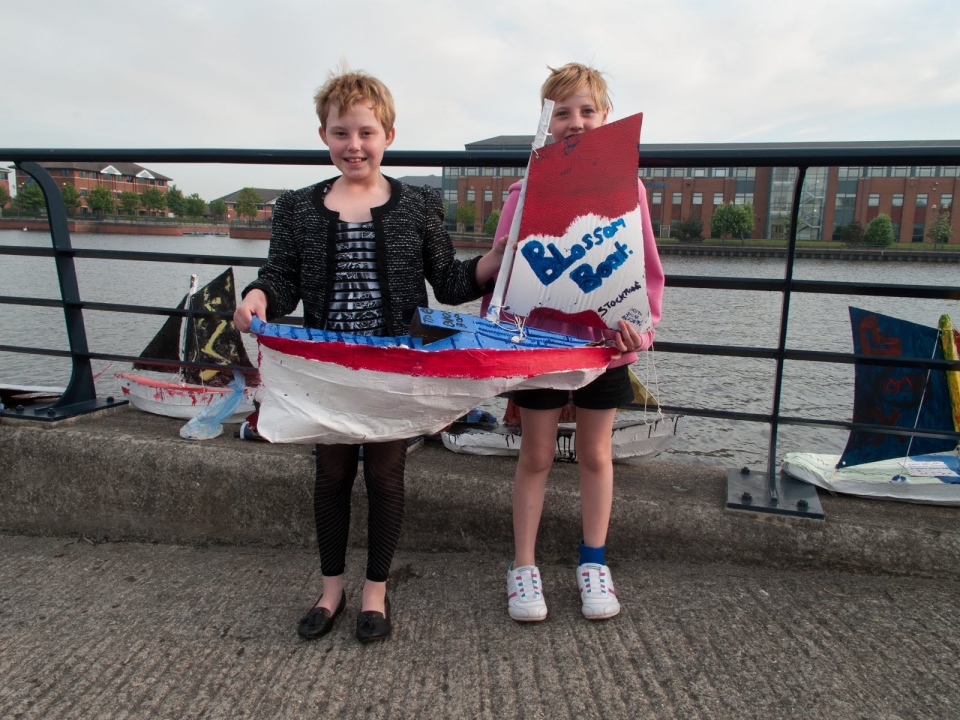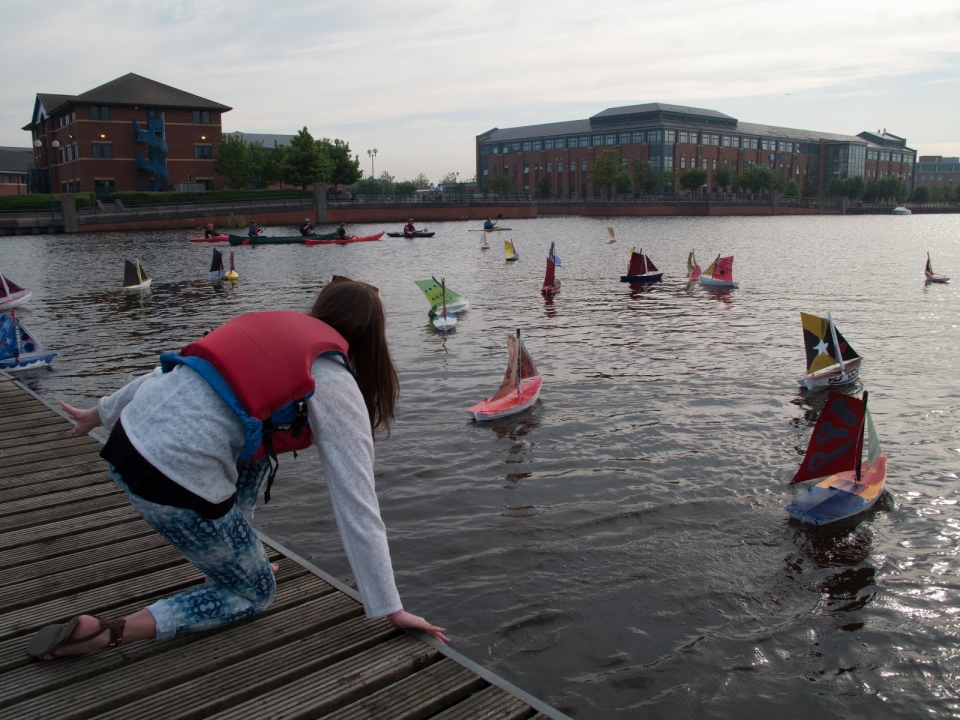 Stockton Borough Council offered schools in Stockton a fantastic opportunity to take part in this year's Infinity Bridge celebration event - The Children's Regatta. The event is part of Riveting Stuff – a celebration of engineering and innovation across the Tees Valley. It is also the launch event for the Festival of the North East - a programme of events spanning arts, heritage, creative industries, museums and engineering.
Infinity 2013 – The Children's Regatta under Infinity Bridge

This year's event saw hundreds of children launching boats they have created onto the River Tees in a race against time to be the first one to cross the finishing line! This was an opportunity for pupils to work with an experienced shipwright to create boats to race in the event. The Children's Regatta was also celebrated by a rousing choral accompaniment with over 100 choral singers and live musicians on Infinity Bridge. The winning Young Shipwrights were awarded prizes by Jem Stansfield from Bang Goes the Theory.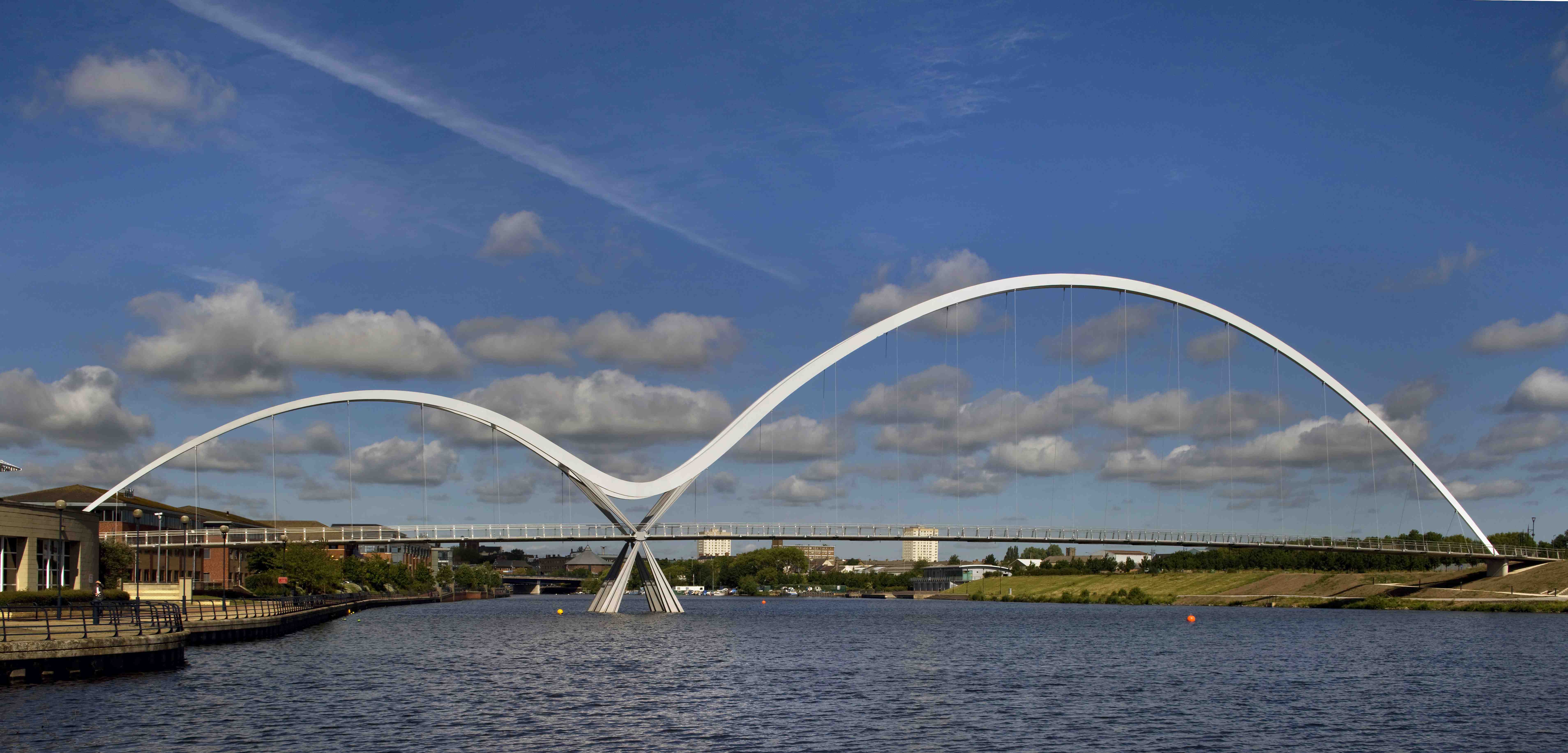 Jem swears that "you cannot claim to understand something unless you've actually made it". Which is a way of saying that he has the skill in his hands to match the ideas in his head......just like a shipwright.
Boat Building Programme leading up to the regatta
Up to 30 pupils per school worked with a shipwright to create functioning sail boats from cardboard in a half-day workshop. The workshops took place during the week of Monday 13 May – Friday 17 May and culminated in The Children's Regatta event on Friday 31 May at 6.15pm.
Schools taking part
Harrow Gate Primary Year 5-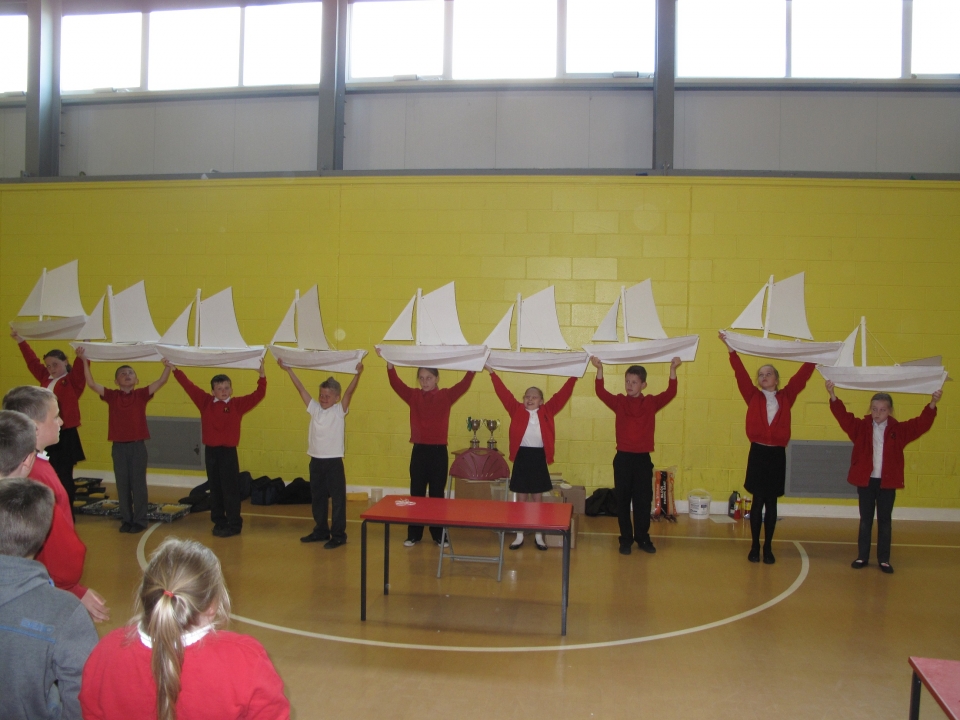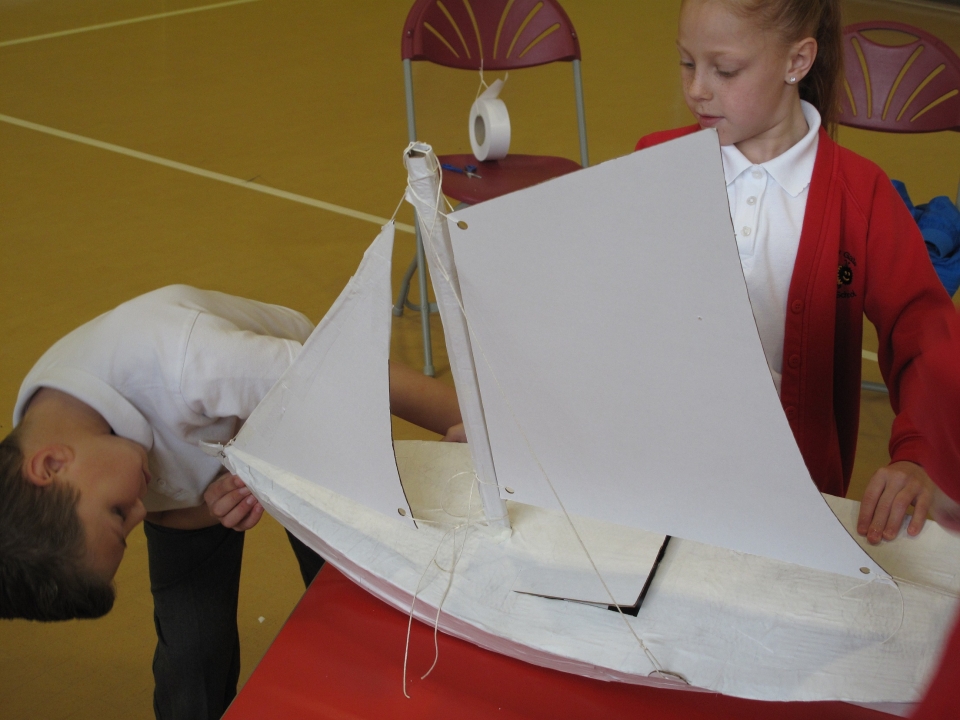 Glebe Primary Year 5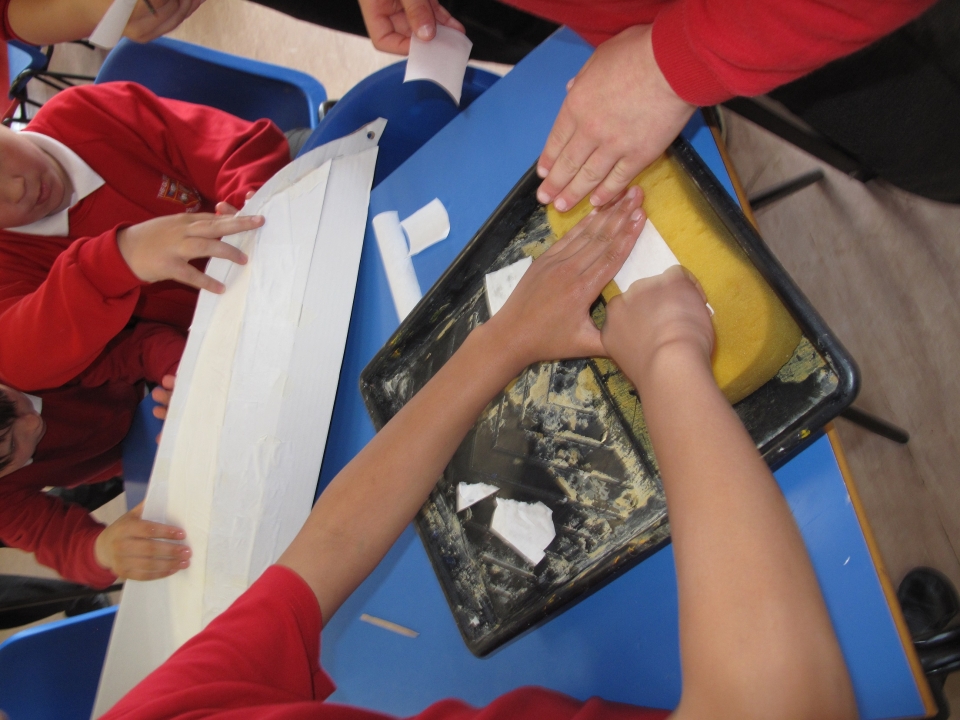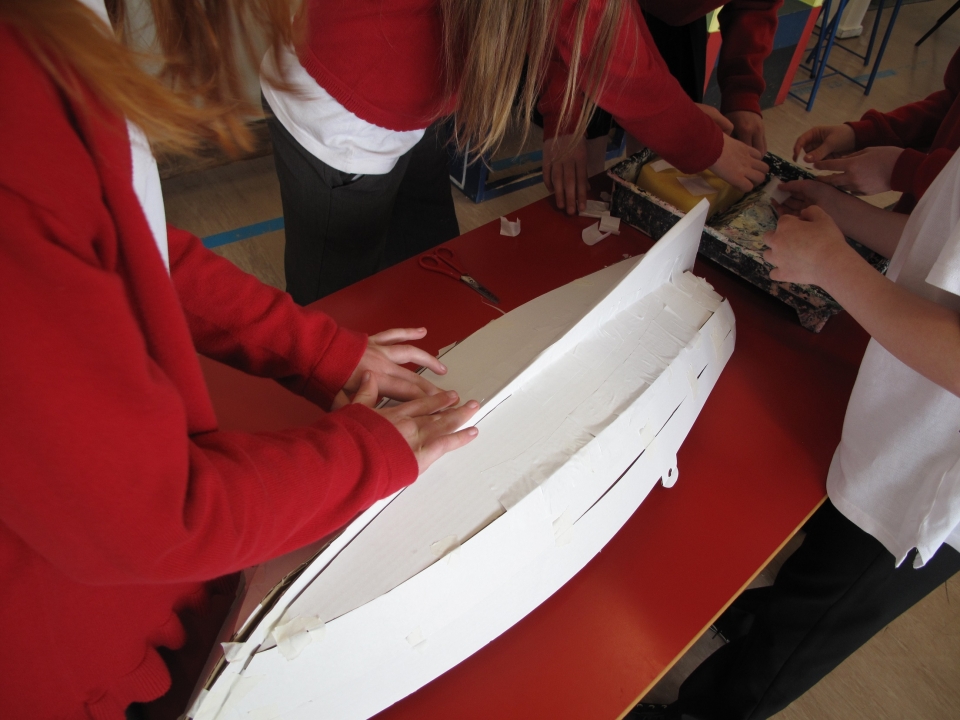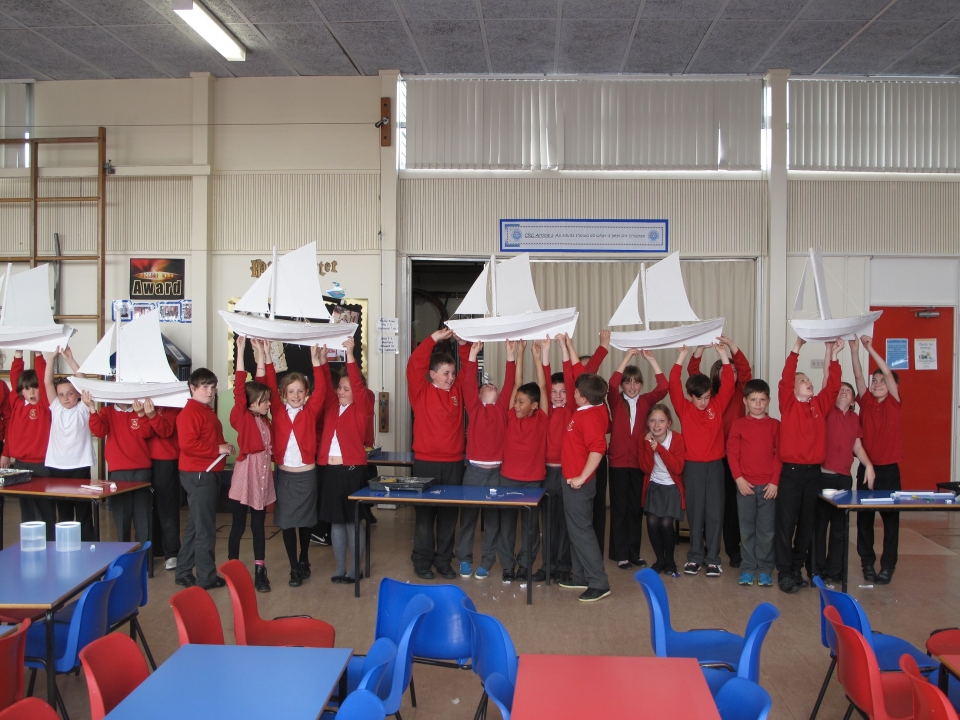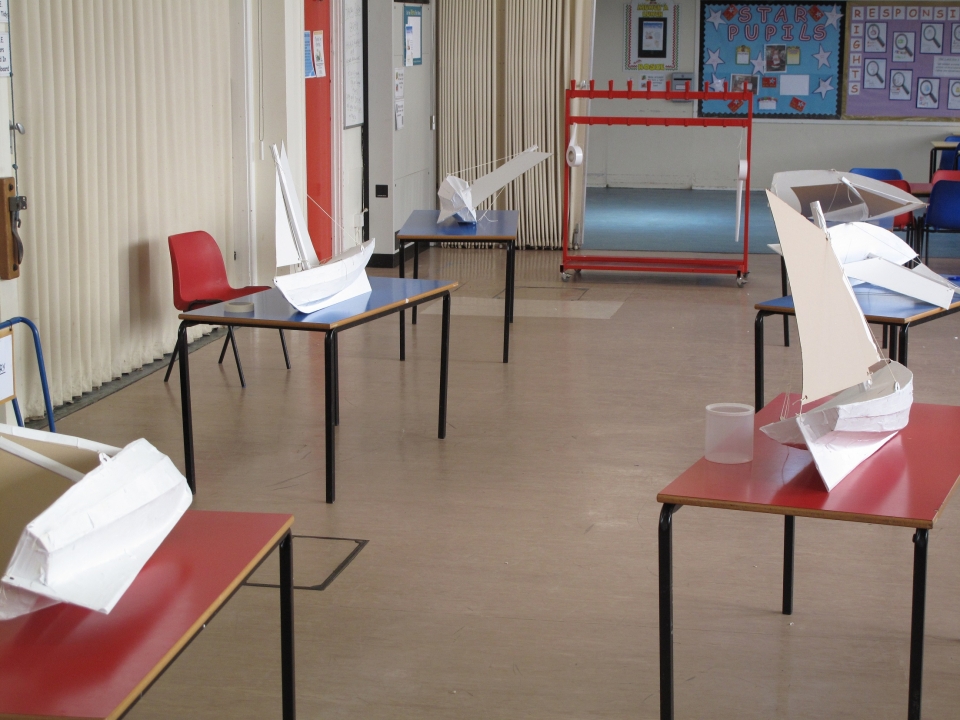 Harrow Gate Primary Year 3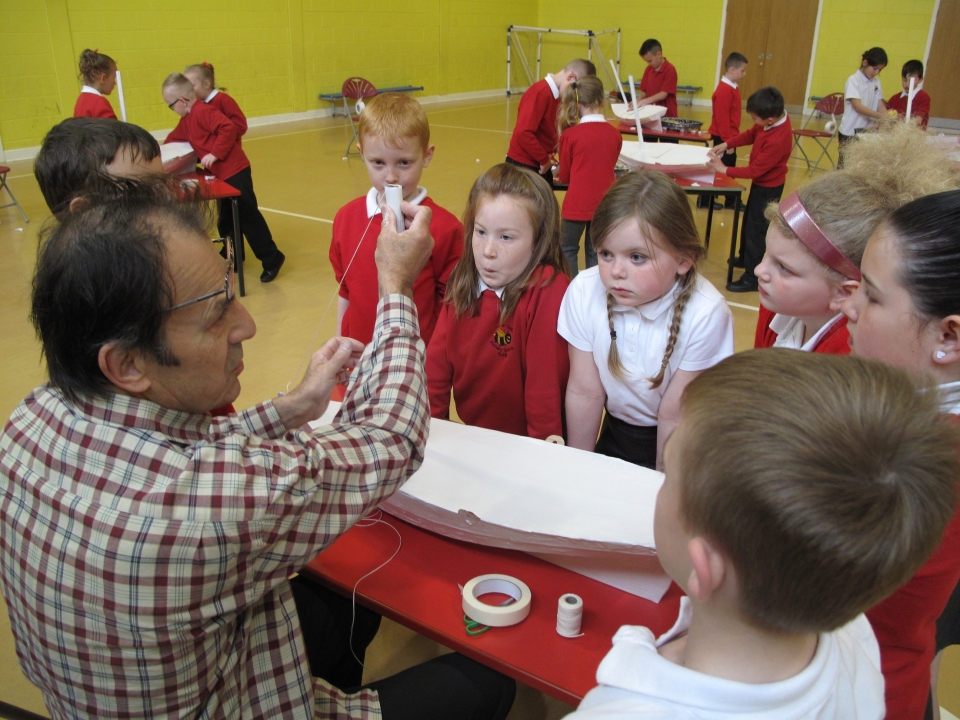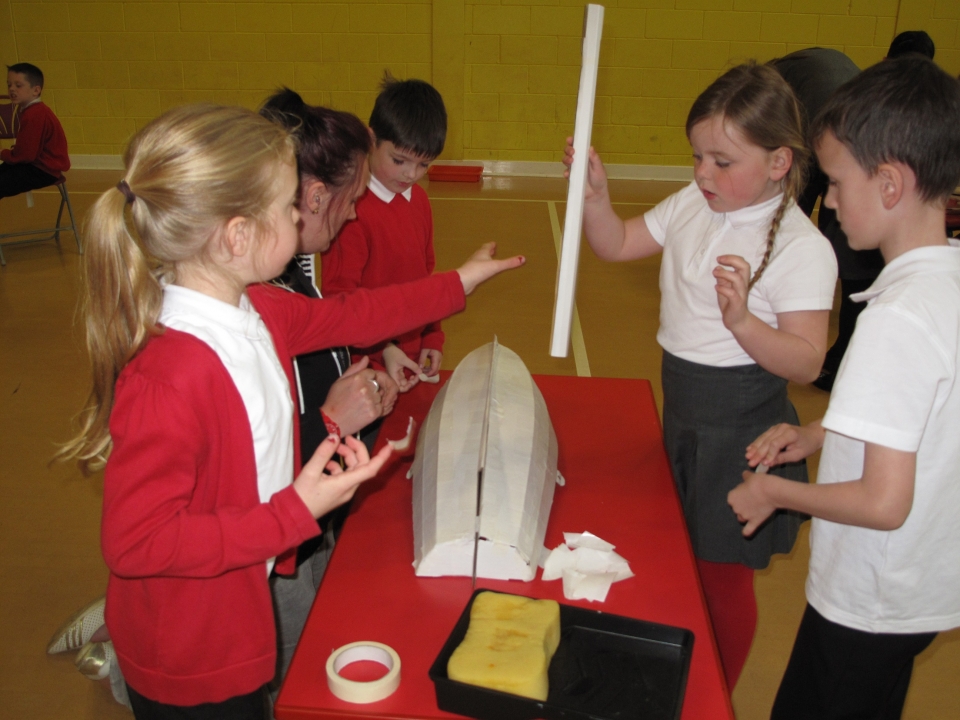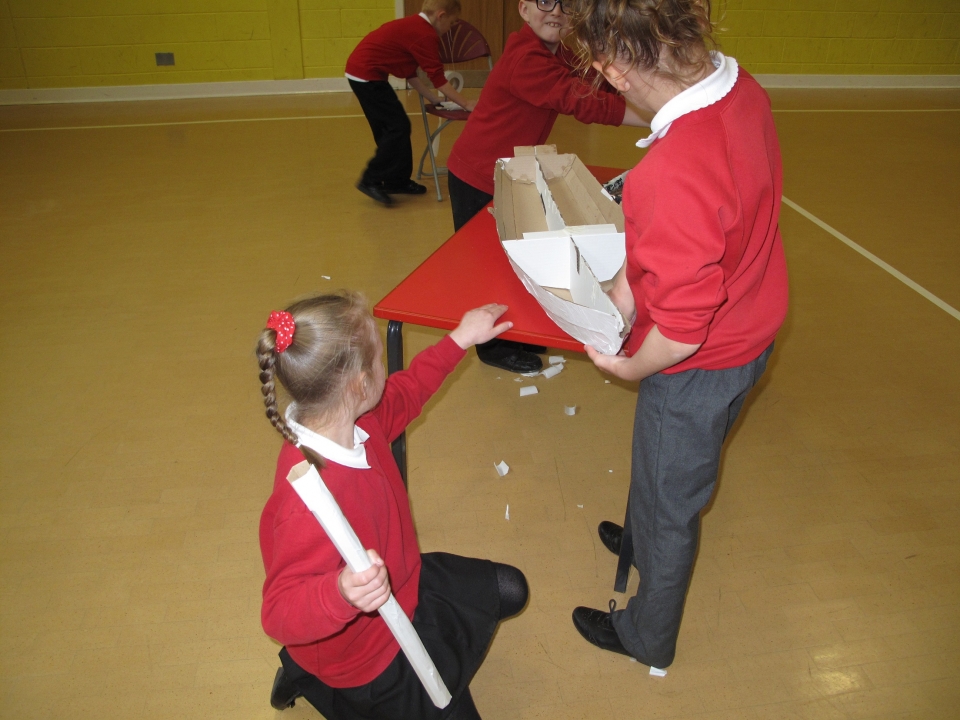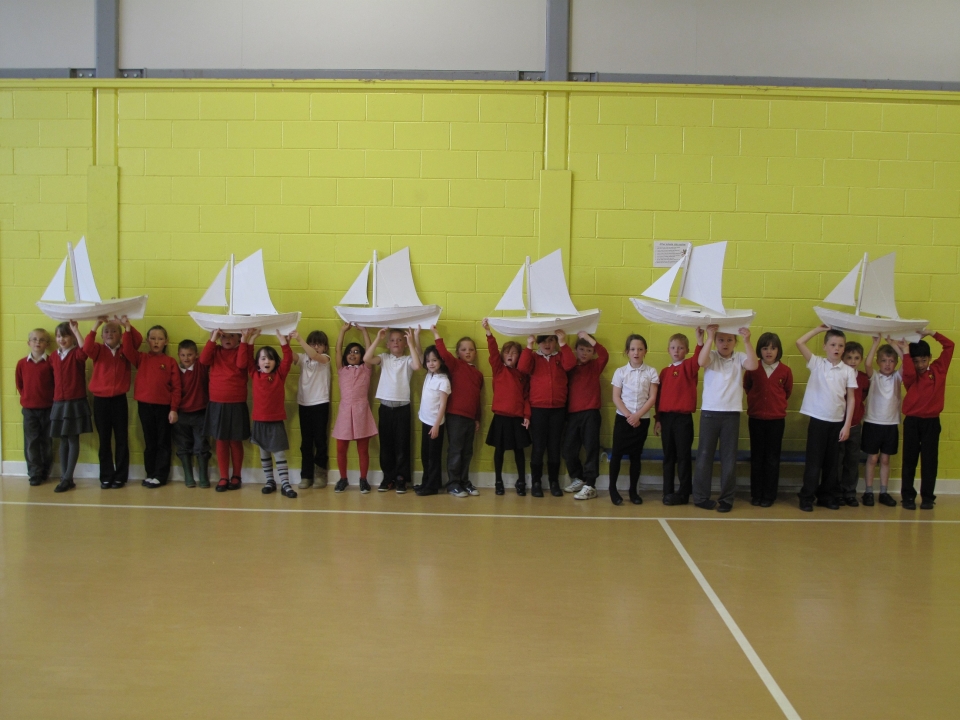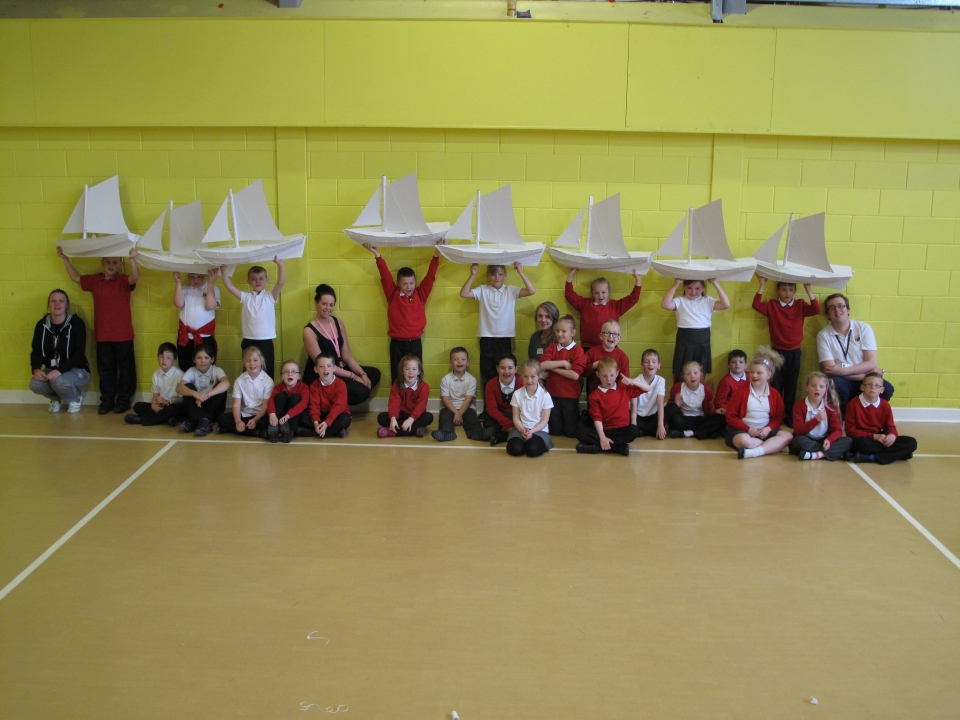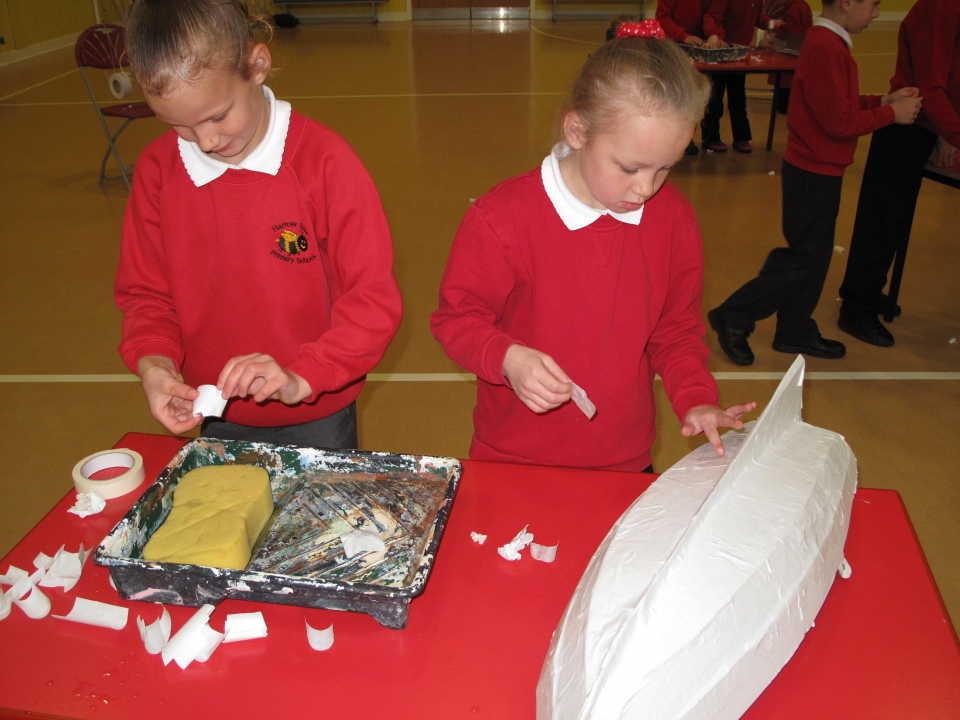 St Pauls RC Primary Year 4 and 5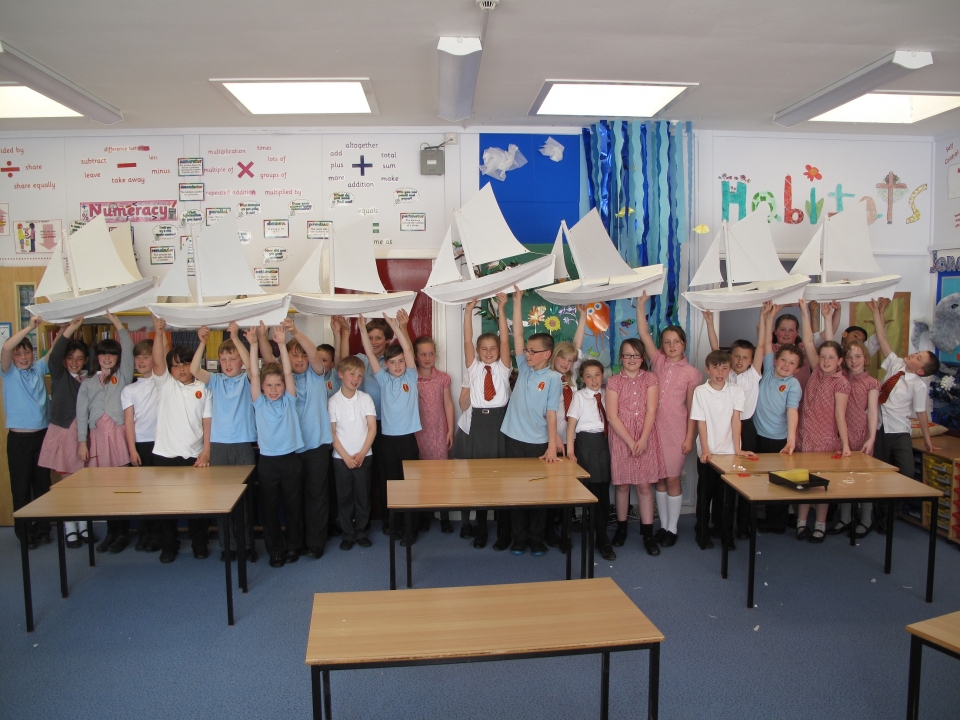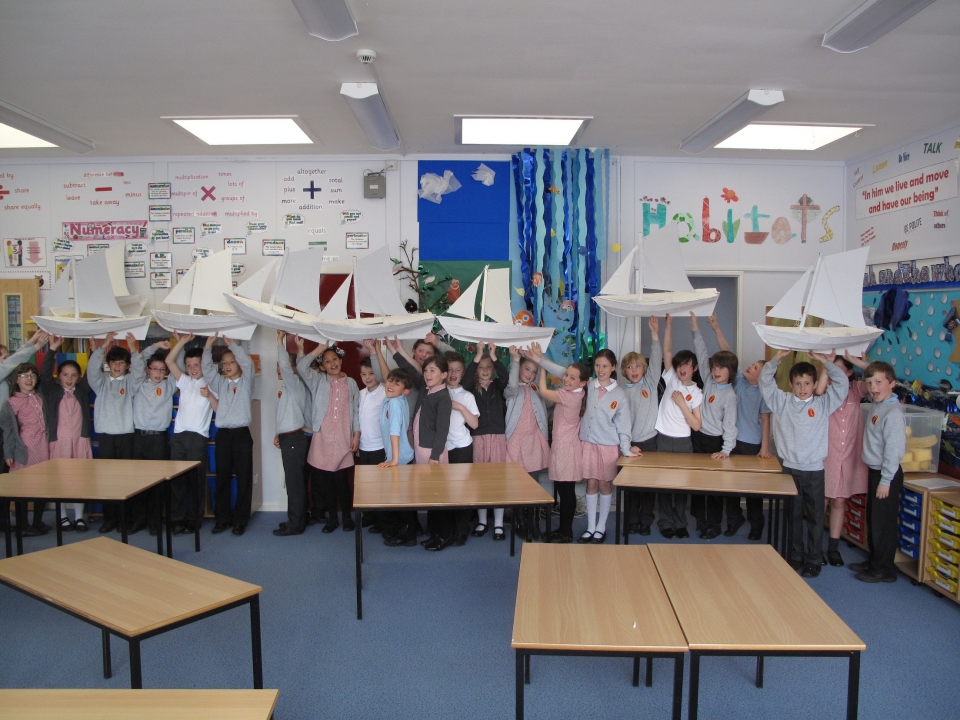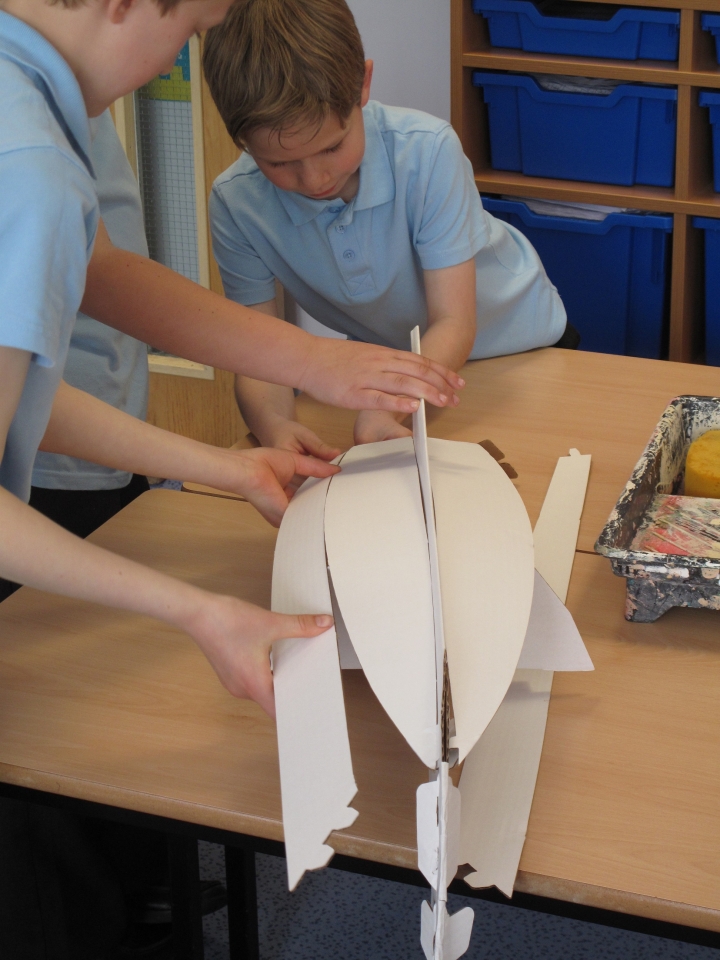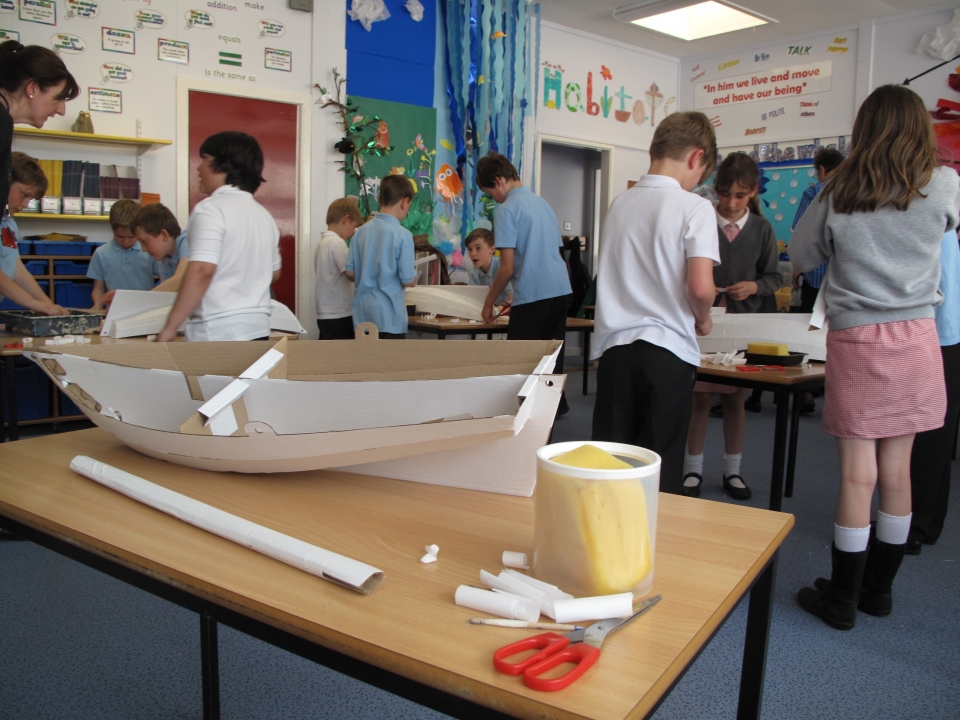 North Shore Academy Year 7- build, waterproof and decorate in a day with volunteers from Carilion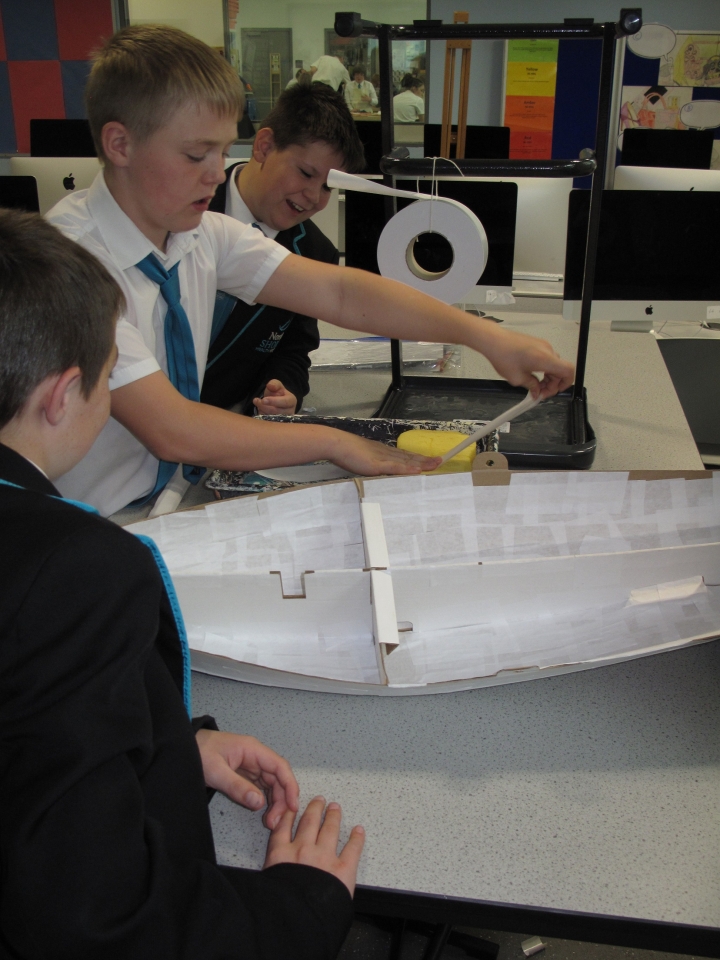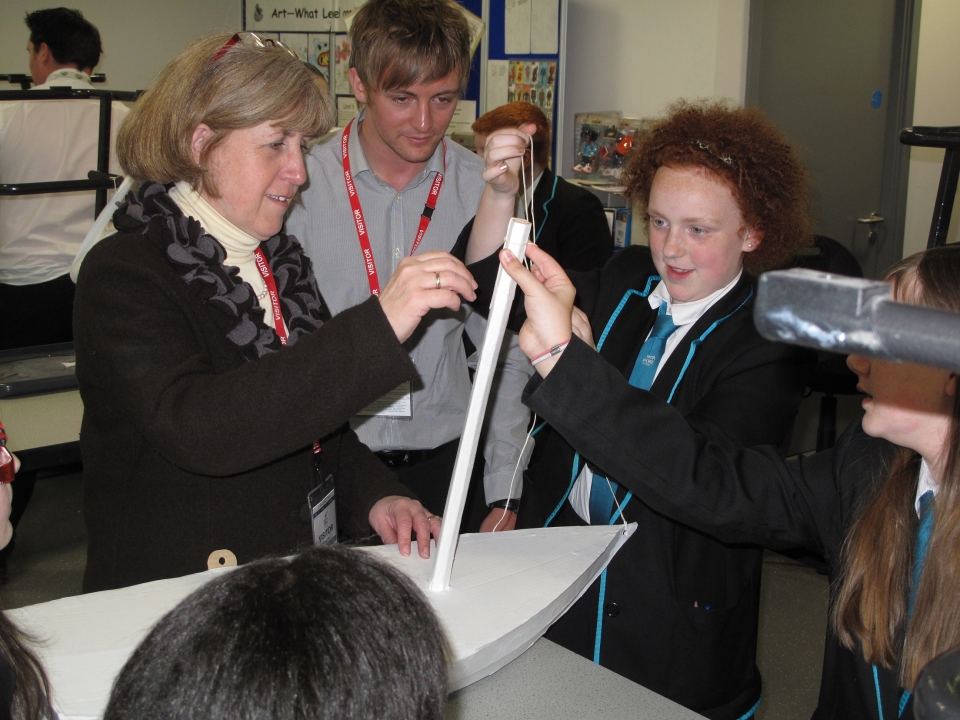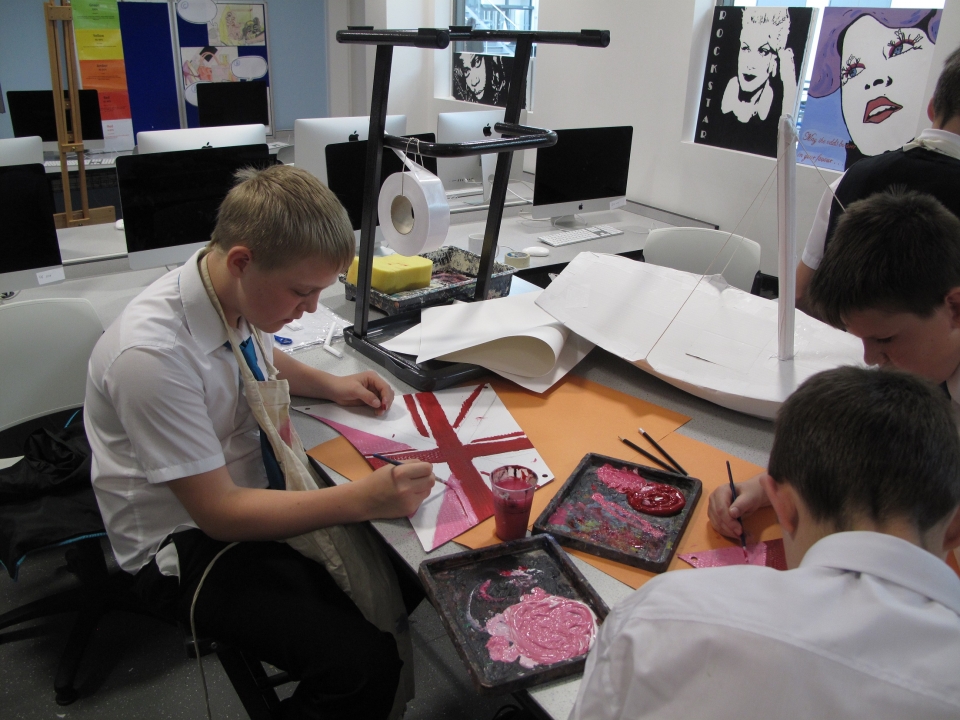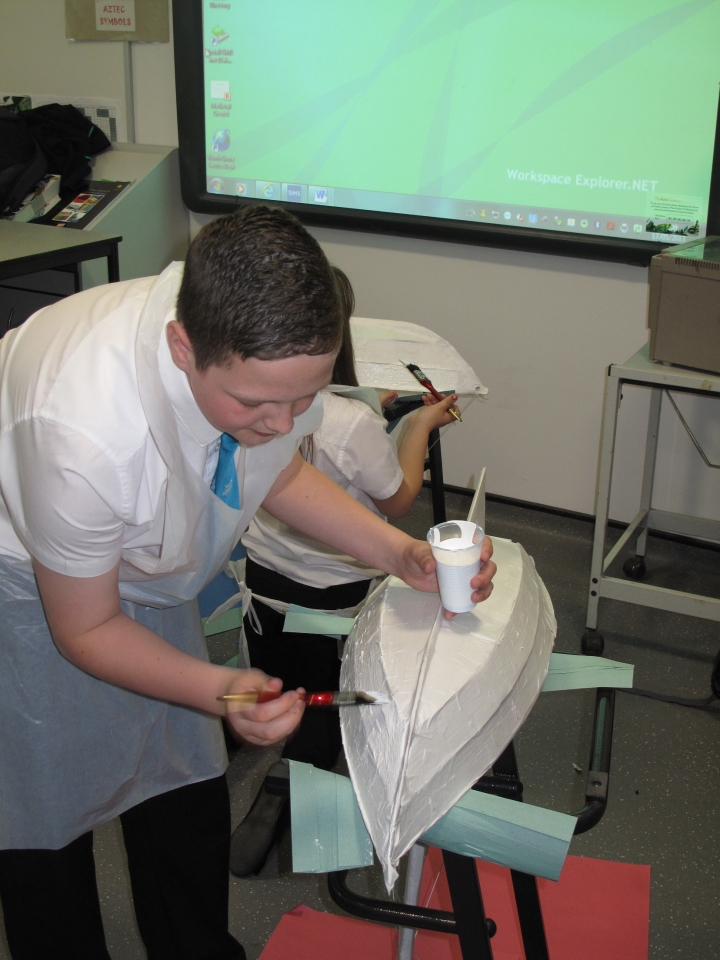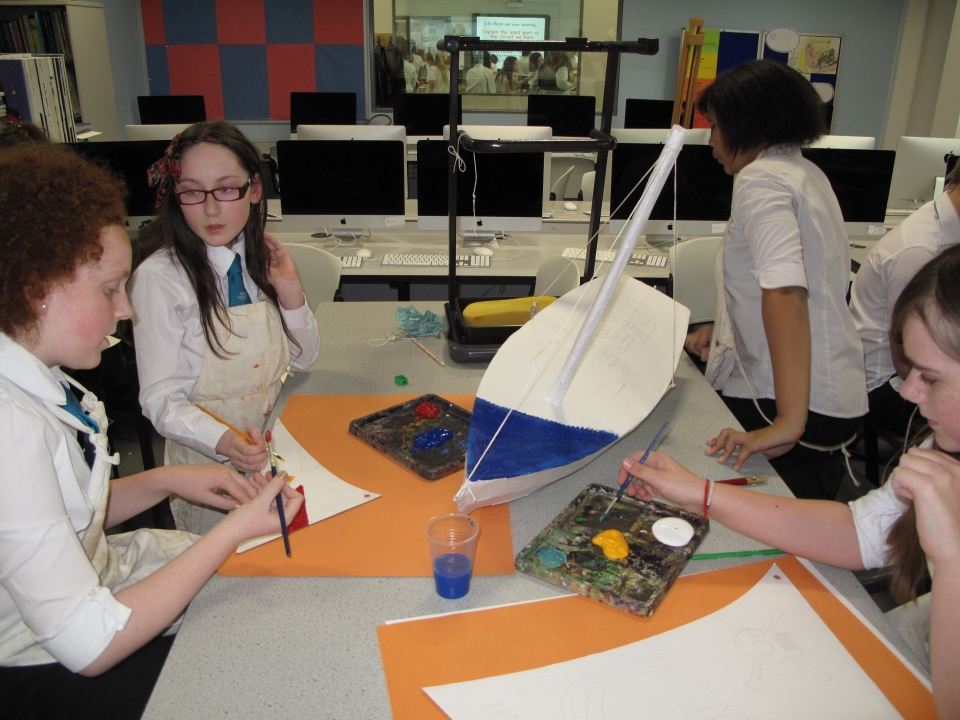 Researching the shipbuilding heritage of Stockon on Tees - North Shore Yard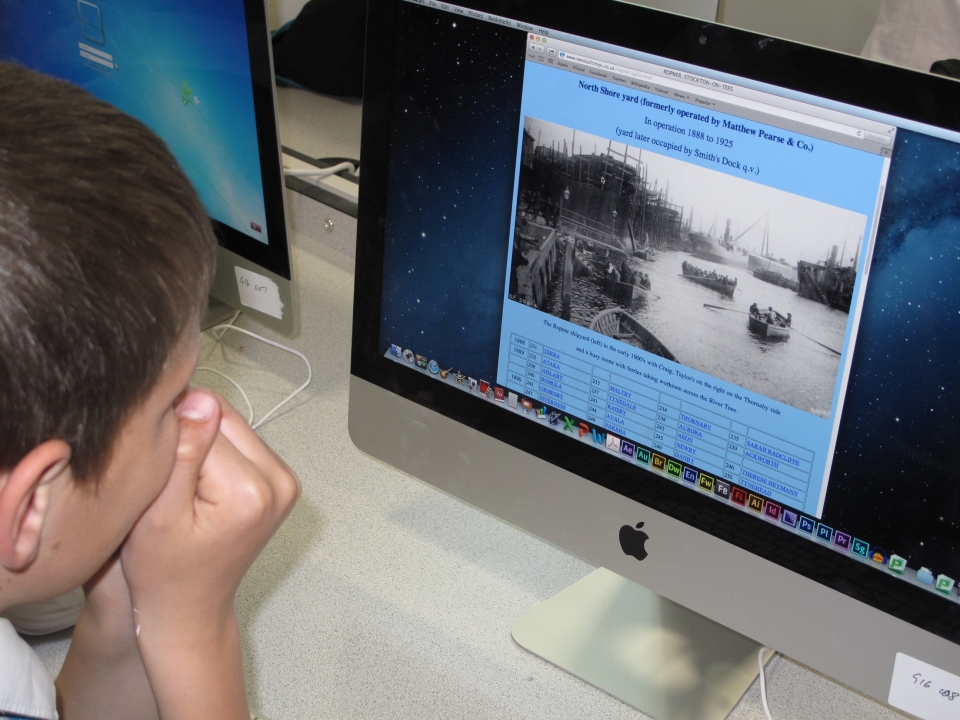 Infinity 2013 – The Children's Regatta - Businesses and Volunteering
Businesses and industry volunteers are invited to join small groups of young people to help them build the boats. The project is as much about the skills needed to build a boat as it is about raising aspirations and awareness about the skills they will need in the future. Meeting people from a variety of jobs is an essential ingredient to the children's day. The information they gather about future jobs and life opportunities will be used to decorate and annotate their boats.
If you would like to support the activity you will need to contact hugh@myfuturemychoice.co.uk and let him know -
Can you volunteer for a half day or full day?
Days you are available in the period 13th -17th May?

The business you are volunteering from?
Optional - If your business would like to sponsor a school?- all donations will be used to help fund the project.

There is no need for specialist knowledge. There is a half page training document to read before hand and a 15minute briefing on the day so that you understand your role and key messages we want you to convey.
Coming back to support your school's boats when they race on the 3ist May is optional but much more fun than staying at home.
Infinity 2013 – The Children's Regatta - Schools Programme
What is involved for participating schools?
Stockton Borough Council will provide a shipwright to work in your school for one half-day session to create functioning sail boats with pupils. Please note that a half day session is 2.5 hours.
Up to 30 children per school will be able to take part in the workshop, depending on the space available at the school. It may be possible to deliver a full day of activity in one school (i.e., a morning and afternoon workshop with 2 groups of 30 children), depending on availability
Participants will learn new and develop existing skills including design and construction
Children will work in small groups to produce boats, promoting team working
No cost to schools – costs of materials and workshops covered by Stockton Borough Council.
Benefits to your school
Free opportunity to work with a professional shipwright
Chance for children to work together as a team and be part of a celebratory community event
Opportunity for the school to compete in a competition for the fastest boat – with Ł100 prize for the fastest boat ( the prize will be awarded to the school of the winning boat and not individuals)
Programme boosts confidence in participants through opportunities to engage in design, engineering and making
Parents will be encouraged to join the Regatta celebrations with their children
What is required from your school?
Teacher(s) to be present at boat building workshop
Space in school for the workshop to take place which is large enough for the number of children involved
Participation from your school at the event on the evening of Friday 31 May
Teacher(s) and an appropriate number of adult volunteers to be responsible for the group at the event (we anticipate that most children will turn up with their parents, but we still require a group leader)
Completion of photographic consent forms and evaluation forms
If you are a school and would like to take part in the project, please complete the registration form. If you have any questions, please contact Lyndsey Stephenson on 01642 527696 or
lyndsey.stephenson@stockton.gov.uk
.
What is Infinity Festival?
Infinity Festival is an annual event which takes place in May in Stockton-on-Tees. 2013 will be the fifth year of the event and will celebrate the fifth anniversary of the opening of Stockton's iconic Infinity Bridge. Each year, the event aims to transform the bridge and the surrounding area in an unexpected and unusual way. The event creates a focal point in the area and is a transformation of the local landscape.
Community is at the very heart of the event and it brings the local people together in celebration. The theme for the event usually includes bridges, the river, spring, community, celebration, local landscape, spectacle. As the event focuses on Infinity bridge, it also explores journey, transformation, crossing and new horizons.
Previous events have included:
2009: a pyrotechnic/multiartform performance to celebrate the opening of Infinity Bridge, as well as a street theatre, community performance and Heritage programme based in Stockton Town Centre
2010: a specially commissioned lighting installation of Infinity Bridge and a lantern parade involving over 500 young people and members of the local community
2011: a stunning installation which animated Infinity Bridge using a dramatic combination of fire, light, water and music. Masses of fire pots along the bridge created a beautiful reflection of Infinity in living flame, followed by a transformation of the bridge into a magical illuminated fountain.
2012: an eclectic mix of wonderful musicians and a host of unique voices from across Stockton's communities came together to present Infinite Voices - a celebration which united the local community in music and song and created the largest choir Stockton has ever seen!
This year, Infinity will celebrate The Children's Regatta which will celebrate Stockton's rich river history. The event will see hundreds of children launching boats they have created onto the River Tees in a race against time to be the first to cross the finishing line! The Children's Regatta will also be accompanied by a choral accompaniment with over 100 choral singers on Infinity Bridge and live musicians.