Young Bristol's National Citizenship Service and Learning Ships
Added 6th November 2013
Learning Ships - Social Action Project with 'Young Bristol'
A group of seventeen Year olds are challenged with this starting point -
"The tidal regions of Bristol, which face changes from rising sea levels and human intervention are an underused resource for learning, recreation, transport, tourism, energy, and wildlife in the city.
Changes that occur will have lasting implications on the city and there is a need to engage people in the opportunity to shape, capitalize or learn from these changes.
17 year olds are unique influencers. They have the wisdom to understand the issues, the skills to communicate and an understanding of some of the harder to reach audiences."
Exploring, Defining, Measuring and Analysing this issue and the opportunities
1. A trip for 27 Young people to Kilve Pil Beach to do some 'Fracking' with the oily shale, hunt for fossils and see the estuary.
2. An eight mile trip from Bristol down the Avon to the estuary and the possible site for an Avon Barrage. The group were accompanied by volunteers representing the following interests
Sharing the locks and the journey with the 'Medway Queen', recently refitted in Bristol's boatyards. Tugs were towing this vessel to the estuary, creating a scene that must have been very common in the past. The Bristol Initiative Trust's publication 2050 High In Hope outlined history and the possible futures for the region.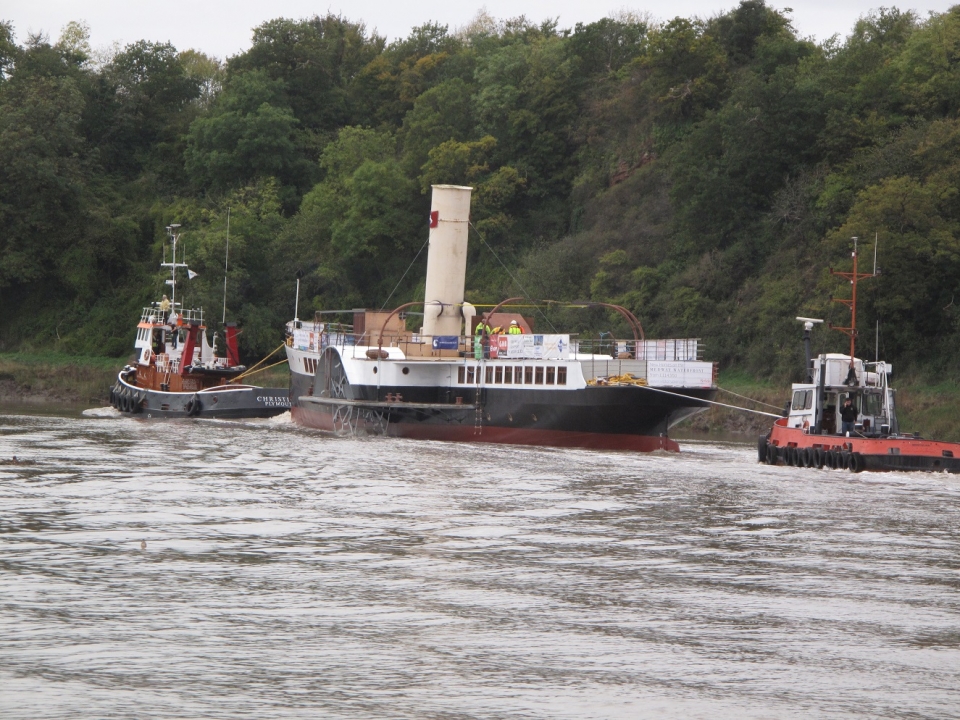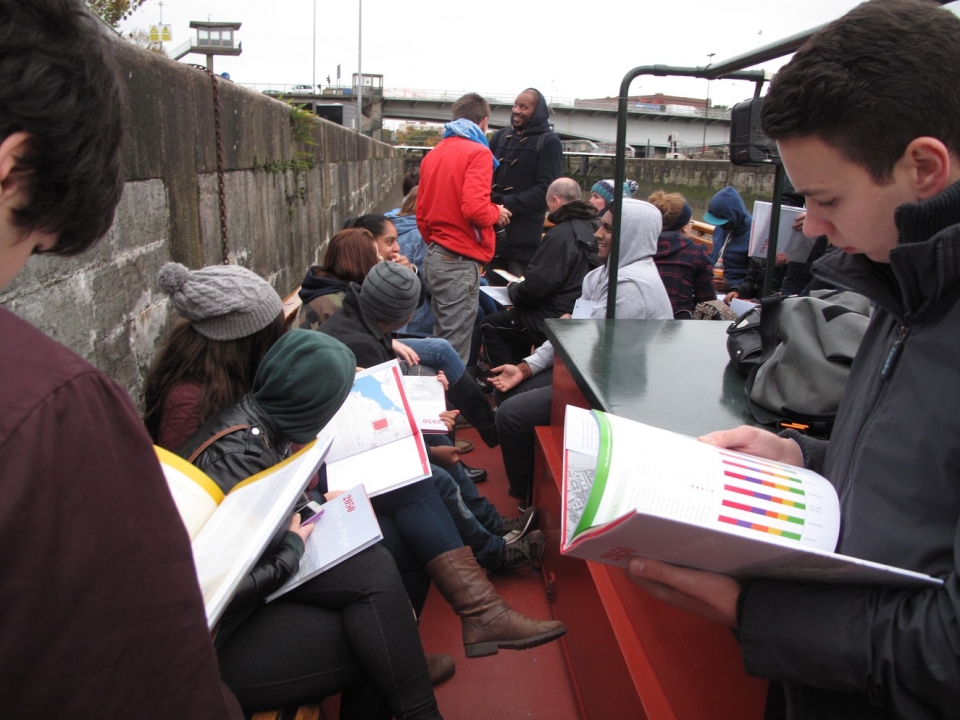 *
Delagates traveled 8 miles down river into the Severn Estuary through one of the most dramatic and underused entrances to their city. A slow fuse burned and finally ignited as students and 'experts' began to talk, explain, discuss and argue.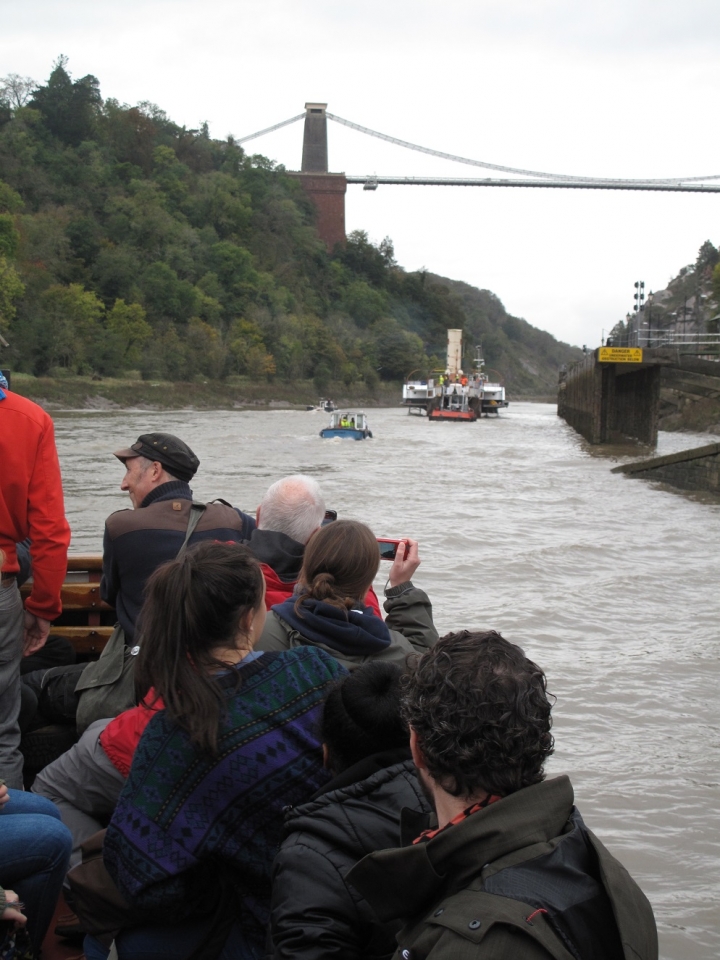 3. Students delegates completed root cause analysis and used planning tools to build a vision for their social action project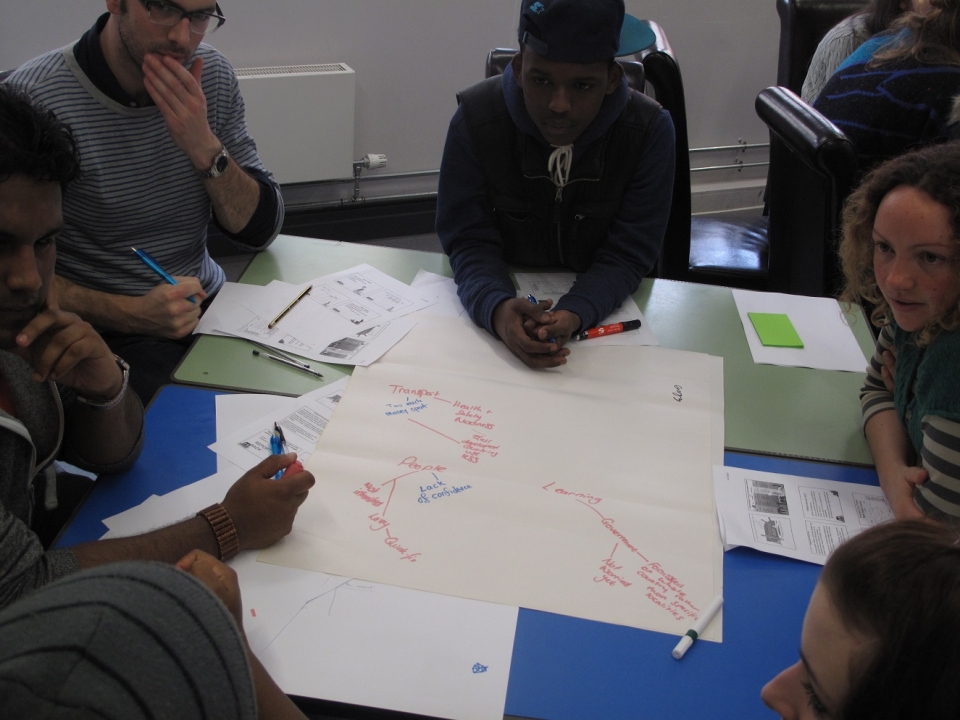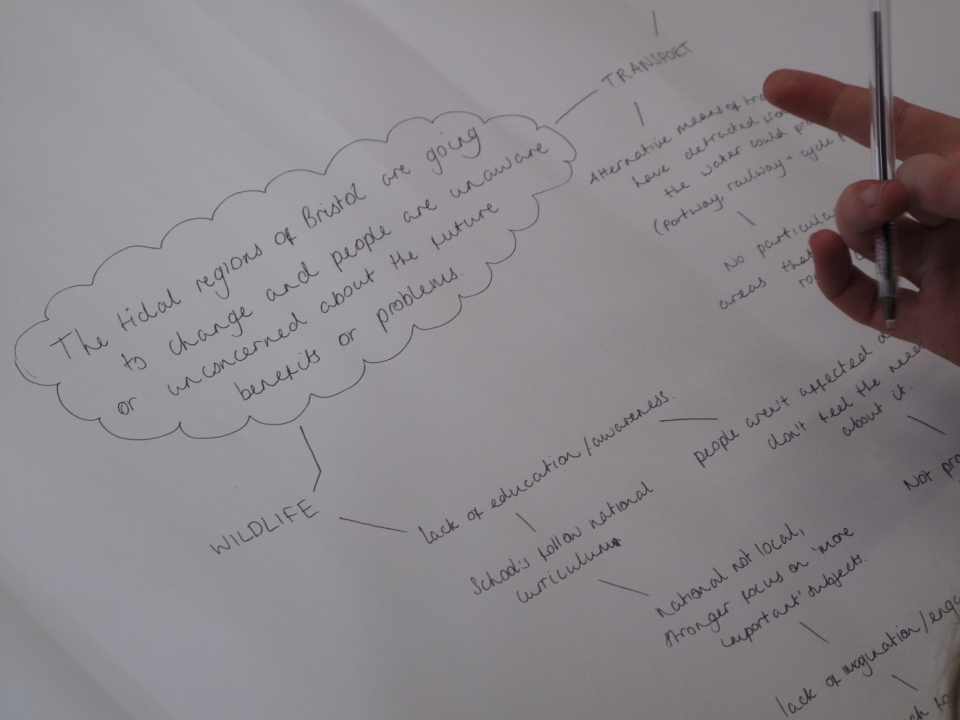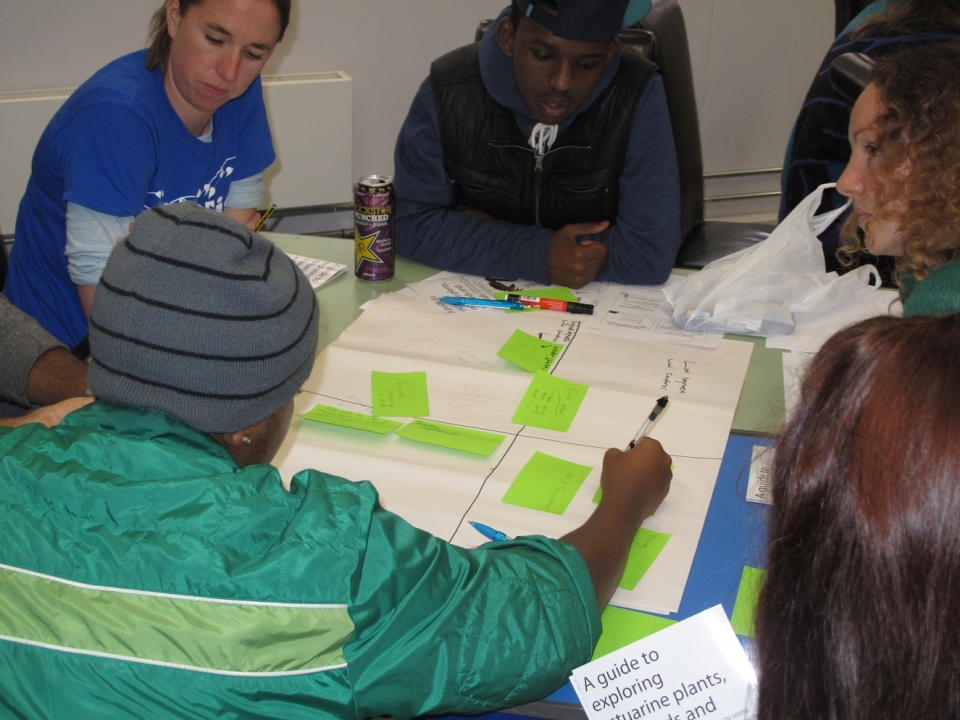 More tools to select solutions and agree actions, roles and processes for completing their project
4. The decision was taken that a learning resources for younger students taken into schools would create awareness in a relevant audience and could attract media interest. It was also agreed that this was within their control and achievable in the time frame
5. The vision(s) -
"When this project is complete there will be .....greater awareness and better use of our city's rivers and its potential .... there will be less ignorance about the region and more visitors to the tidal region from areas of Bristol that don't currently use it .... children (and teachers) in schools visited will have a stronger sense of their identity based on the place they live in and the places from which they originate."
Following this the delegates planned and implemented activity to influence their peers and community by -
6. Completing action plans to enable them to work together to create and deliver a learning or awareness raising resource
7. Delivered workshops in primary and secondary schools involving model making, nature trails, singing and explaining scientific arguments for and against tidal barriers, barrages and lagoons.
FINALLY - Graduation - 18th January 2014, 7pm at The Station - A celebration of success.
Delegates reported back on the actions, learning and outcomes and received their well earned certificates from Faruk Choudhury the Bristol Lord Mayor.