Aviation Days at Backwell School
Added 21st November 2014
A Bristol Initiative Charitable Trust Programme Sponsored by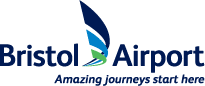 With Volunteers from


Corrugated board supplied by

What parents say -

"Wow -the aviation event last evening was fabulous. What a lovely opportunity for those pupils - something they will remember for the rest of their lives."
"There was so much learning going on through such a fun and focused day..both on the knowledge and technical side, but also the confidence building, team building skills, speaking in front of a large unfamiliar audience...I could go on and on."
"Thank you to all those involved in the organisation of such a wonderful experience. I felt the chap leading operations was so good. He took the lead but he kept linking back to the pupils, drawing out from them what they did and why, how did they overcome set backs on the way, gentle prompting if they'd forgotten to say something important in presentation, getting them to explain the science behind what happened. How exciting for those (Rolls-Royce /WSP Volunteers) involved in the teams to know they are inspiring this next generation."