Lifting Aspirations and Accessing Engineering - Vertikal Days at Haydock Park
Added 10th May 2015
Liebherr-GB was proud to be the sponsors of the 'My Future My Choice' event at Vertikal Days.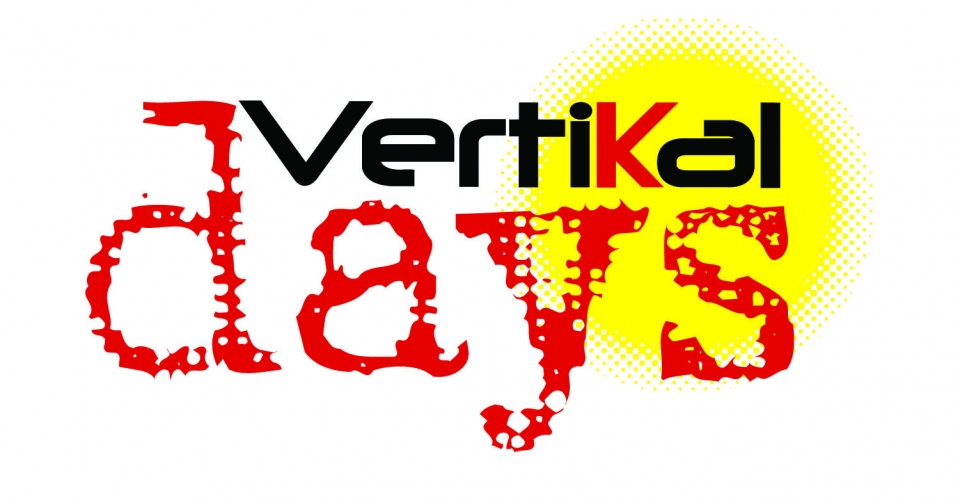 the UK's biggest trade for the Lifting and Access Industry
Corrugated board supplied by Die cutting of board provided by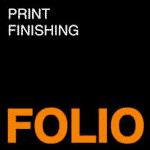 60 Primary School Children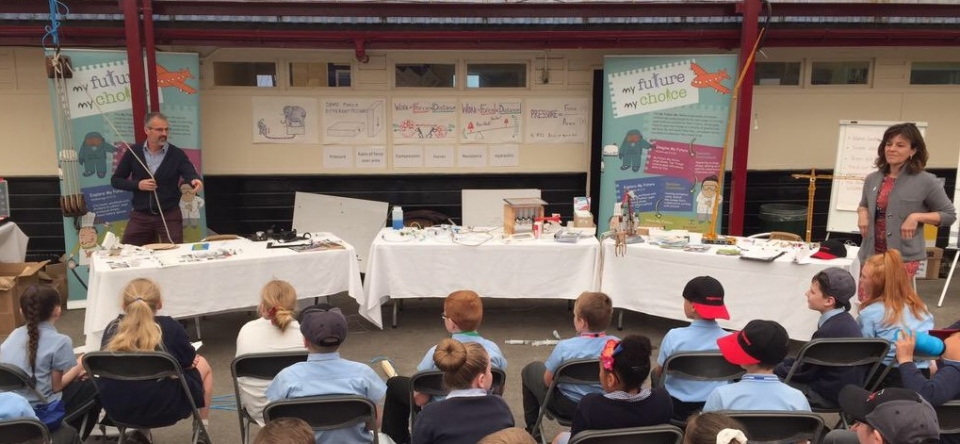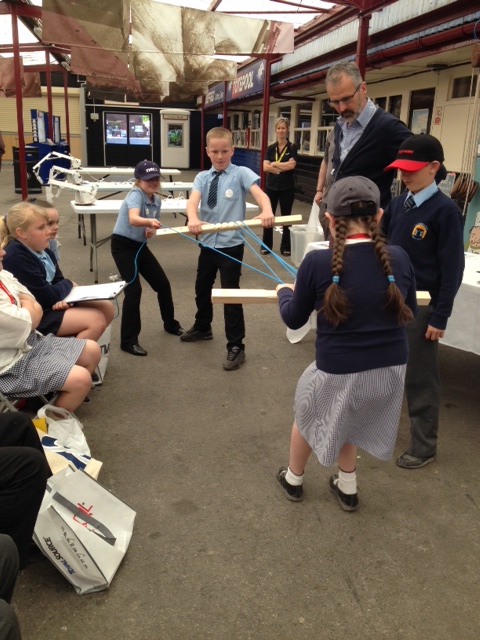 The recently held Vertikal Crane exhibition at Haydock Park saw Liebherr sponsor a 2 day event with My Future My Choice to host a group of 9-10 years olds from Allanson Street Primary School, St Helens and a group of 12-14 year olds from Maghull High School in Liverpool.
My Future My Choice is a charity aimed at promoting engineering to young people between the ages of 9 and 16. By bringing schools and businesses together to focus on an active practical project the children involved gain an insight into what a potential career in engineering might involve as well as developing interpersonal relationships and gaining confidence.
After an initial introduction by Hugh Thomas (MFMC Director and Workshop Leader) which saw him demonstrate the basic engineering principles of pully systems and hydraulics, the children were divided into teams of 6 and tasked, along with a Liebherr-GB apprentice or staff member, with building a crane from a cardboard template using a system of water filled syringes and pipes to simulate the hydraulics.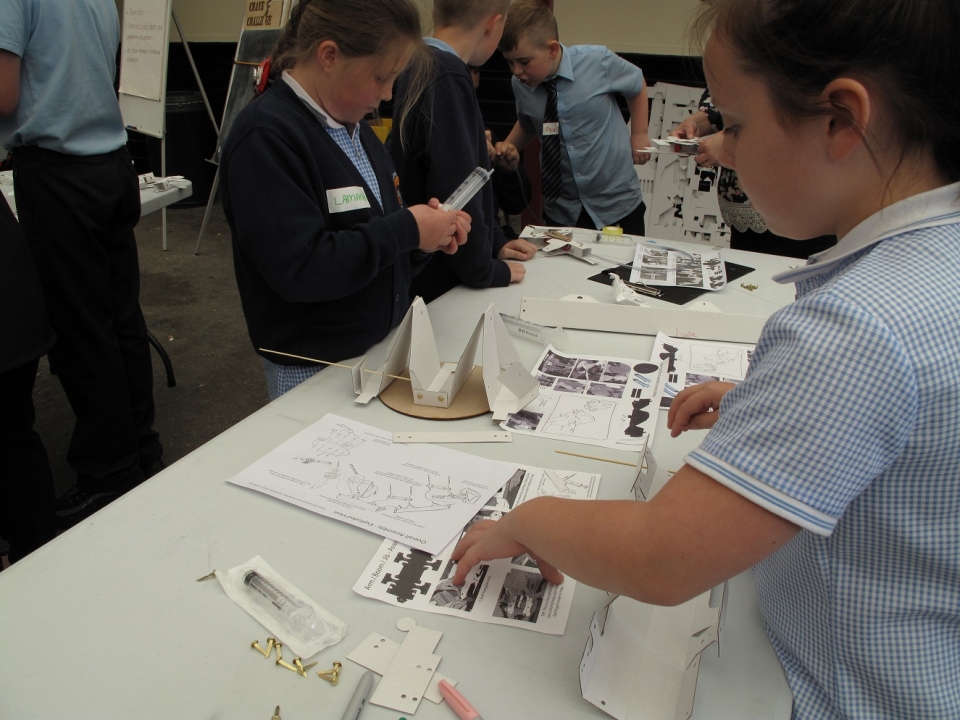 Crane templates designed by Dr Glyn Griffiths, University of Bath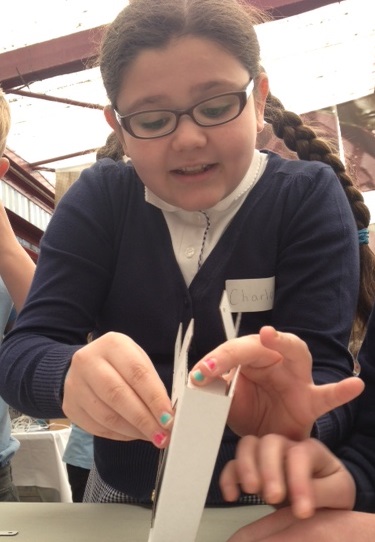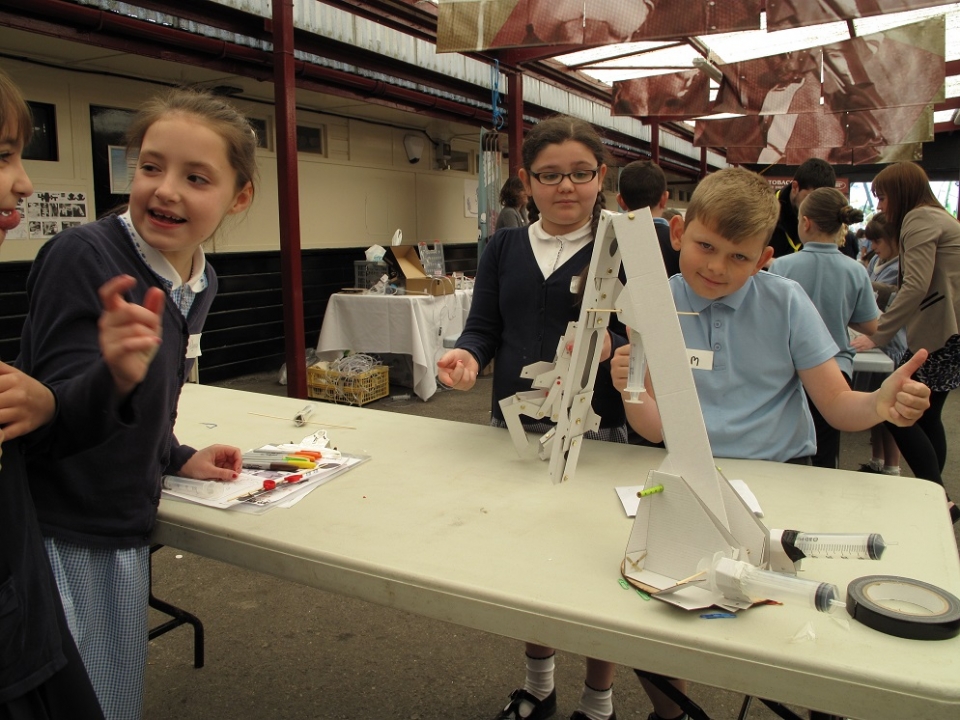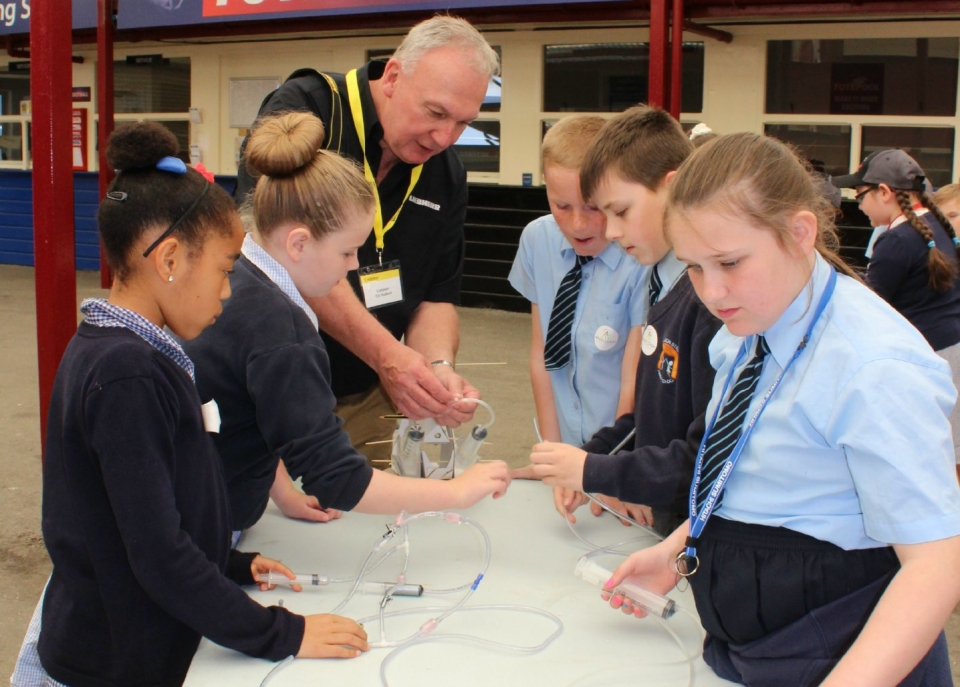 The afternoon session saw the 'Crane Off' where each team was tasked with operating their crane to pick up a ball and drop it into a bucket, the winners being those that completed it in the shortest time.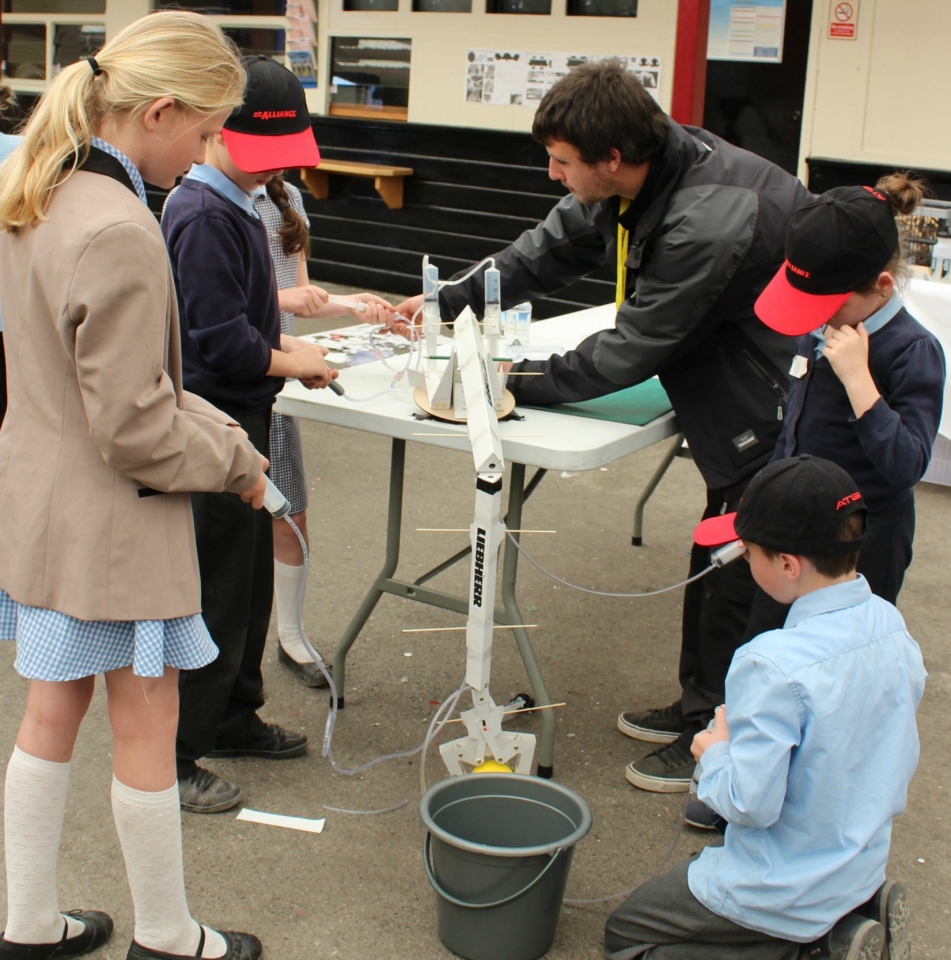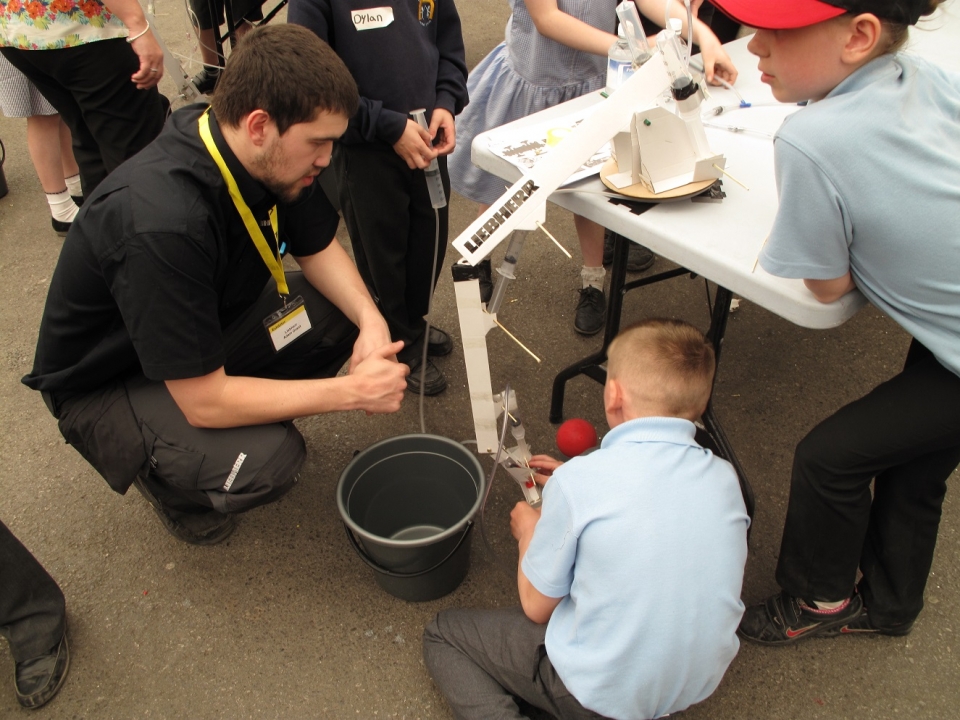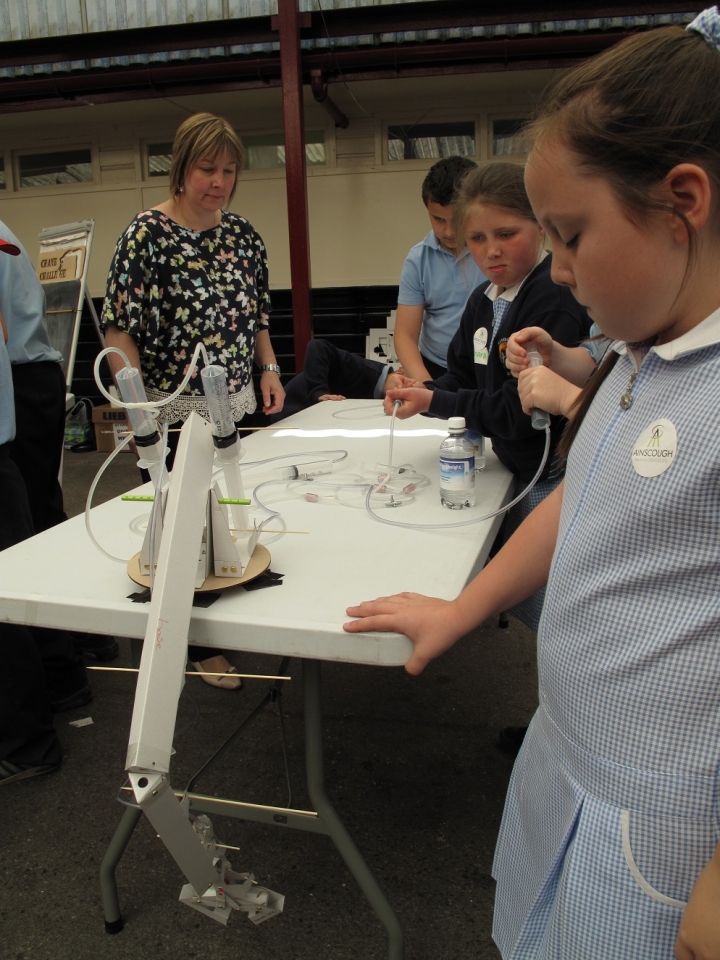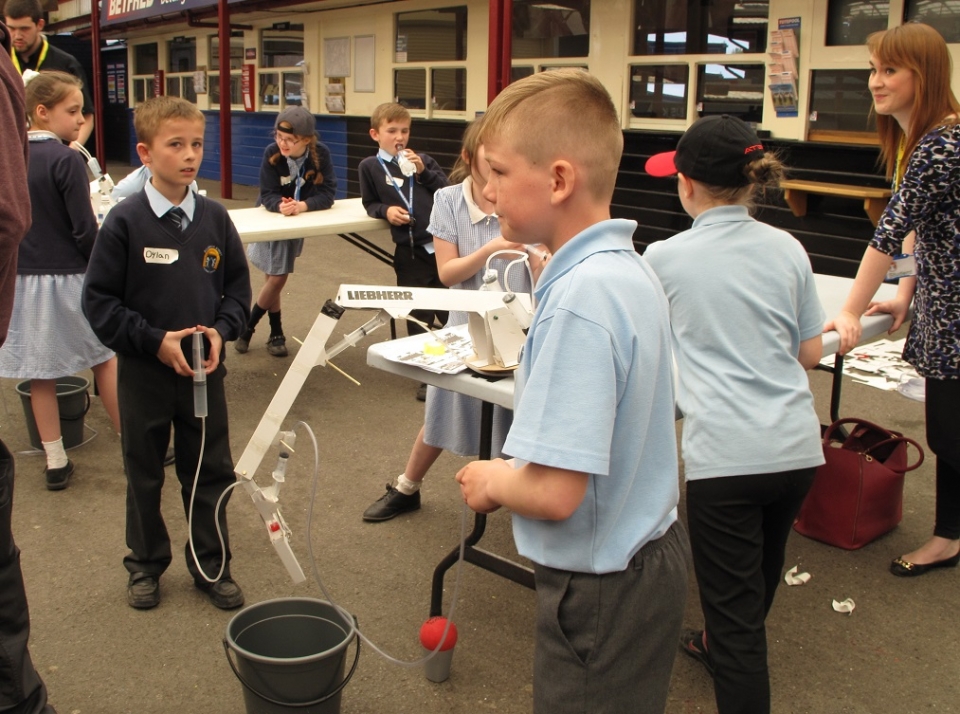 Teams got the opportunity to visit the exhibition stands to see 'real live' cranes and find out whatever facts they could about them.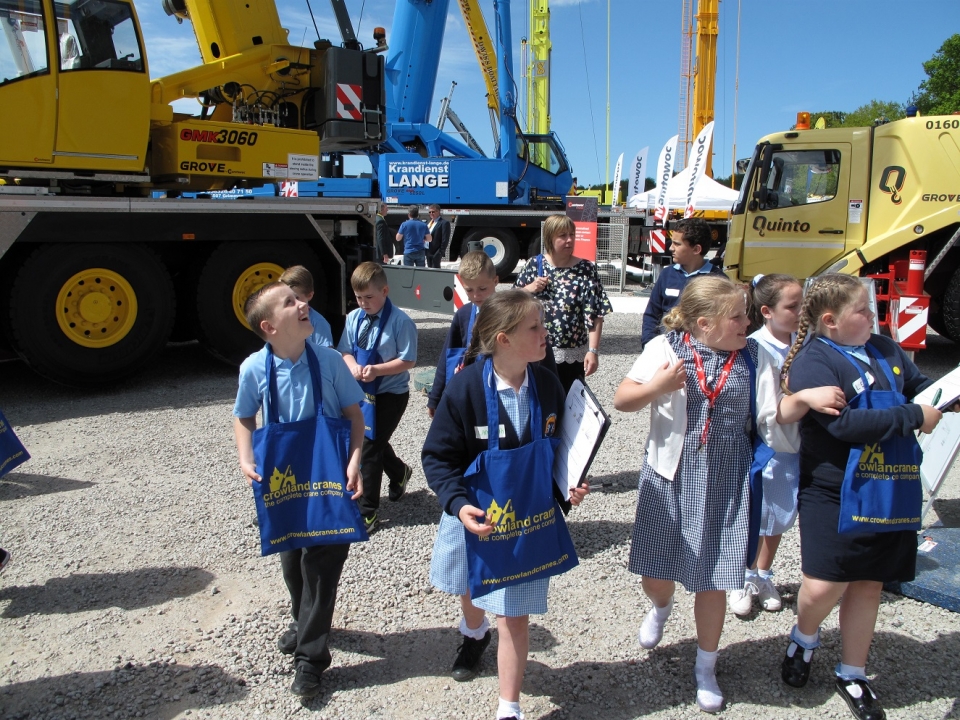 30 Secondary School Children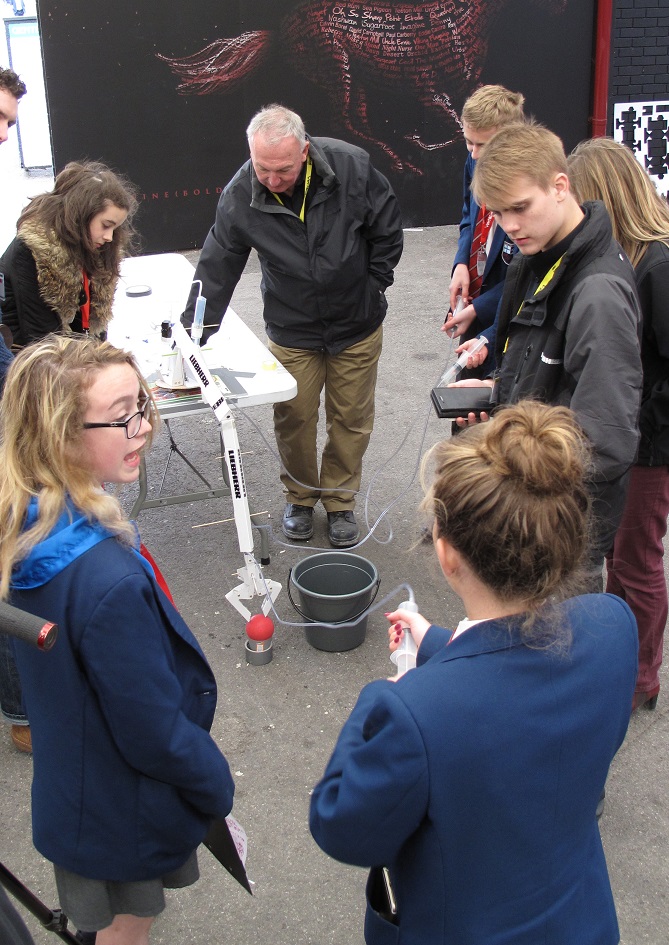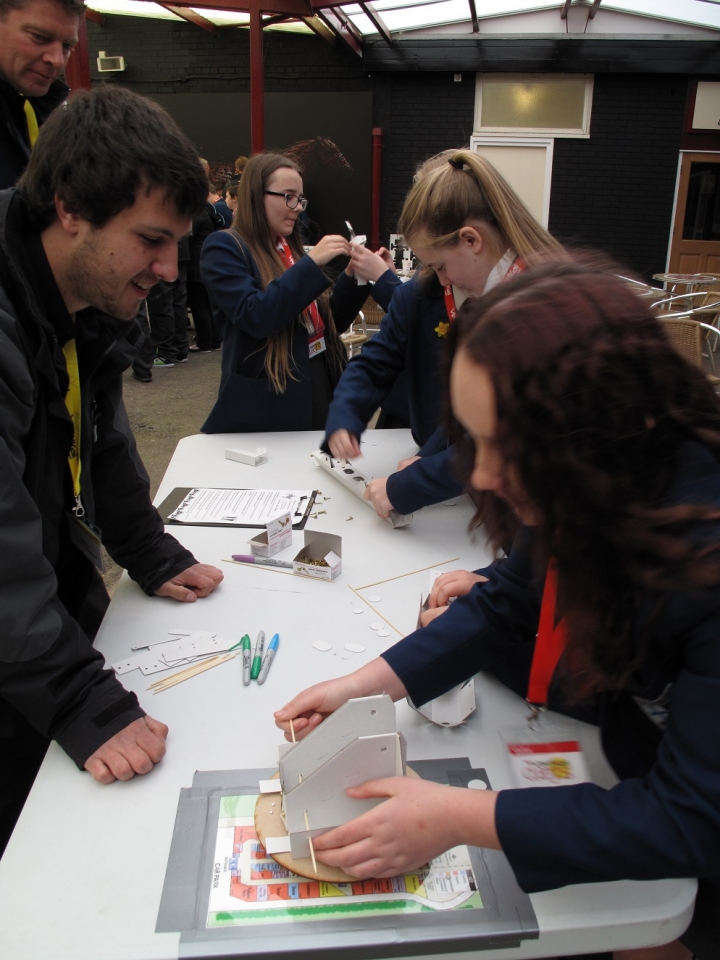 Fun demonstrations of mechanical advantage using hydraulics.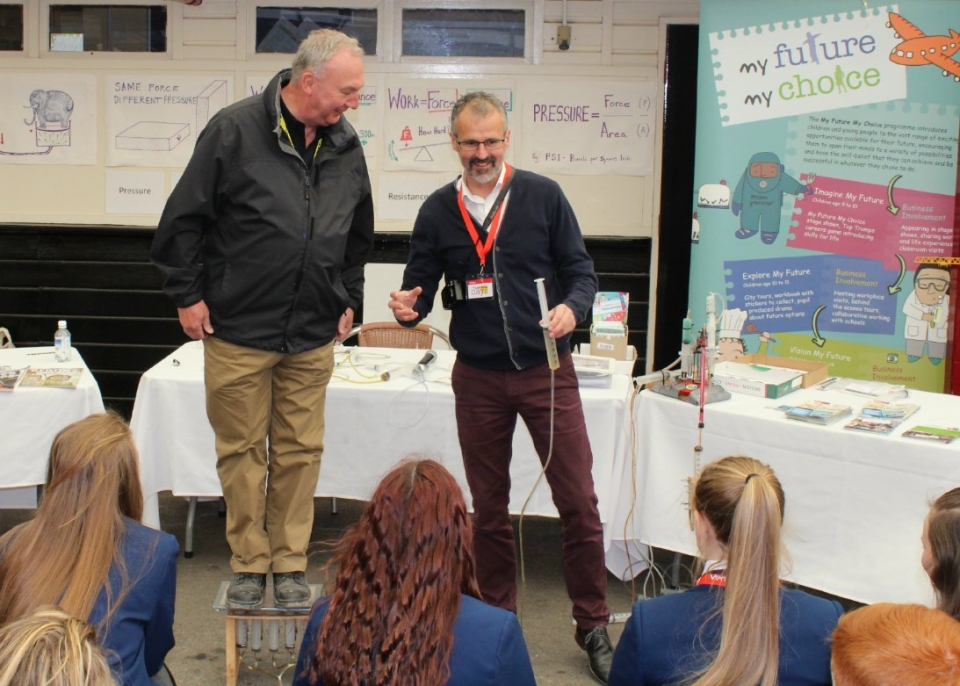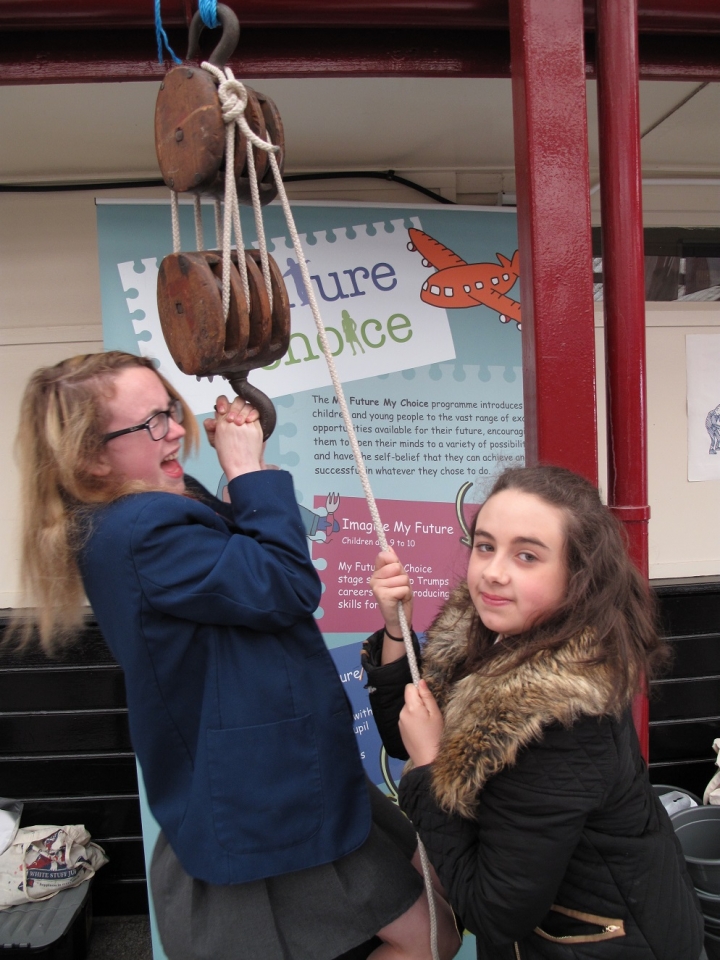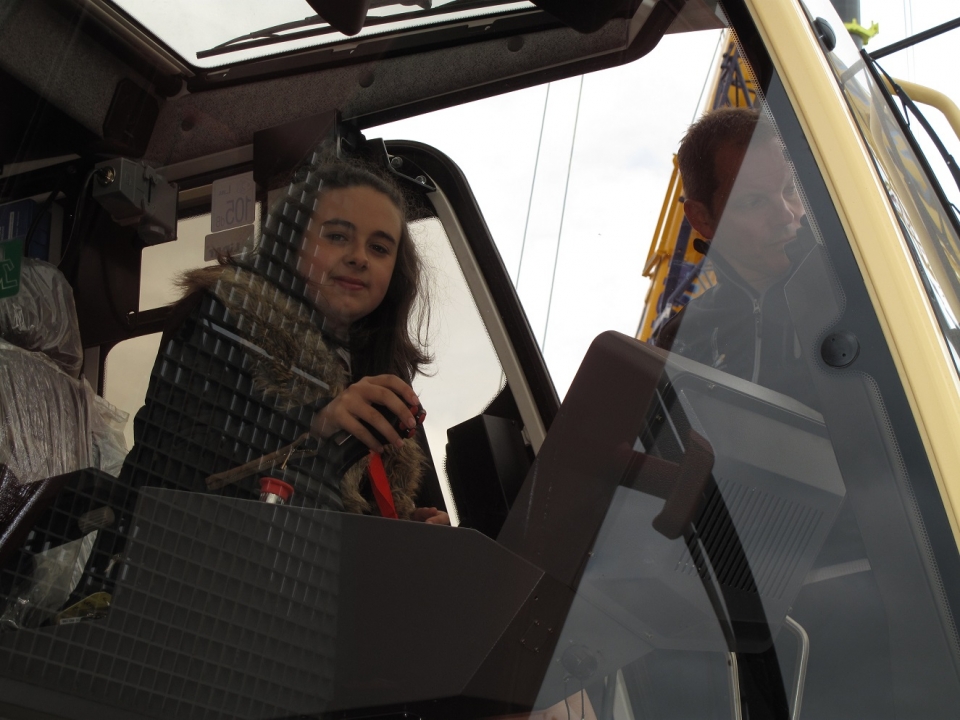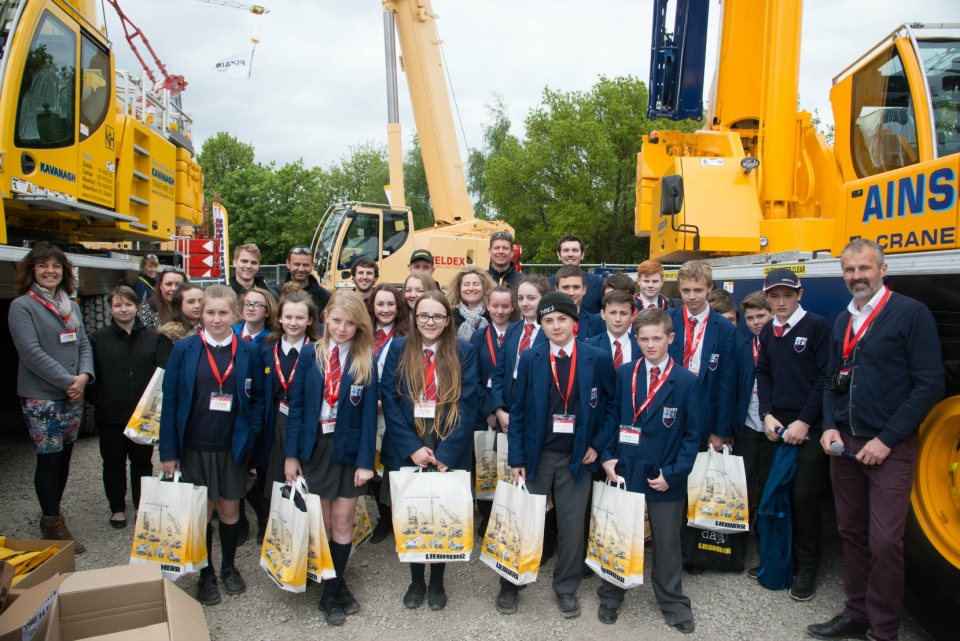 The days culminated in a presentation on the Liebherr stand where again the children were invited to 'take the mic' and sum up their experiences. The winning teams were then presented with their prizes but all children went away with a Liebherr goody bag.
Ed Hudson, General Manager of the Crane aftersales for Liebherr-GB, commented that "It was a real privilege to be involved with My Future My Choice. Our apprentices did us proud with their technical knowledge and their ability to engage with and mentor the children to help make the event a great success for all involved."
Hugh Thomas summed up the event by saying "Support from Liebherr, through funding and a team of apprentices has been invaluable in developing our Lifting Aspirations Education Resource for school children.
Support like this from within the industry sector is essential if children are going to be excited by science and technology. Working alongside the diverse team from Liebherr has helped children see engineering and specifically the lifting industry as a lifestyle choice for their future. Liebherr also showcased how the event could be used to build leadership and team-working skills for their apprentices as well as encouraging the development of these attributes in the school children.