Young Shipwrights 2012
Added 26th July 2012
Young Shipwrights 2012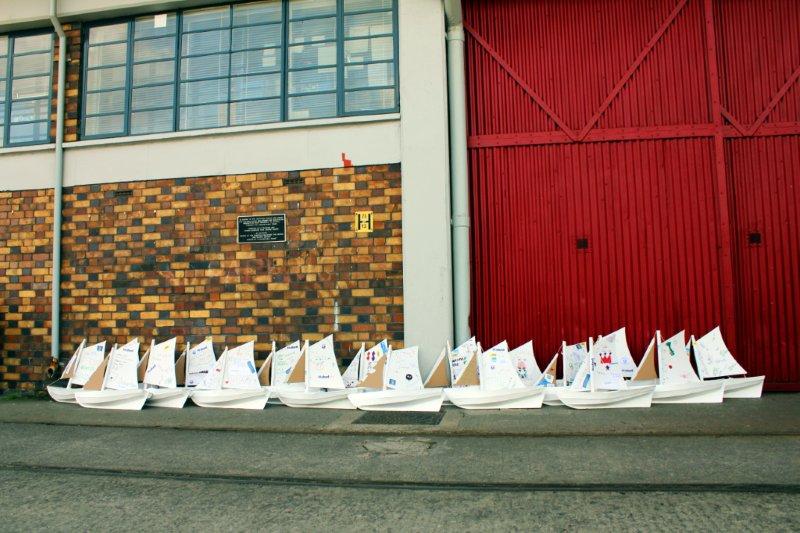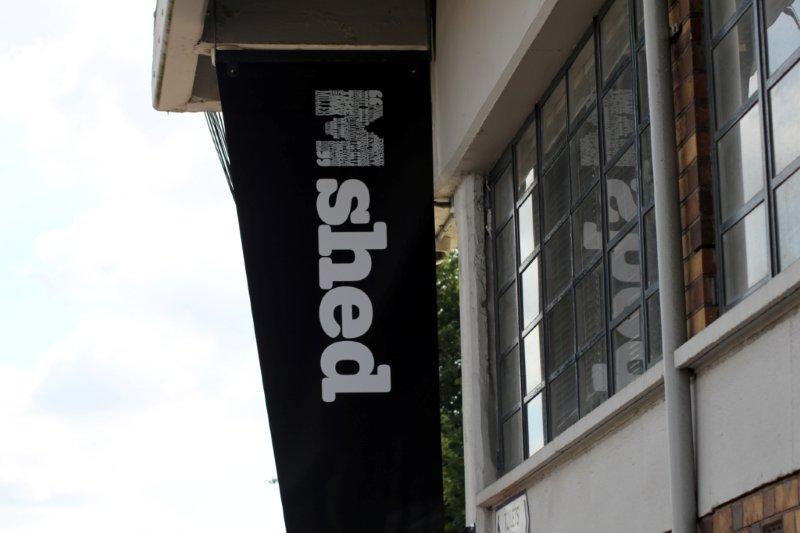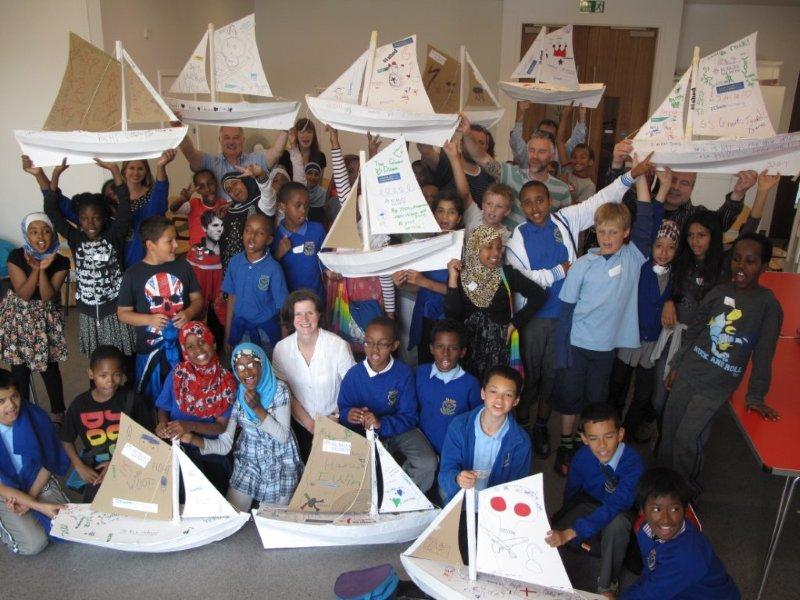 M Shed Museum hosted Primary School workshops in conjunction with the Ingenious Engineering Project.
Workshops were sponsored by Bristol businesses and supported by volunteers from business and industry.
Teams of five children worked alongside a business volunteer to build a functioning sail boat from cardboard.
Children found out about people with different jobs, different backgrounds and how to expand the choice of opportunities open to them through school and beyond.
A total of 70 boats were made by 300 children from 10 primary schools with 54 volunteers
High quality corrugated board was generously donated by -
Children went on trips along the river donated by the Bristol Ferry Boat Company and Learning was completed by exploring M Shed exhibits and visits to the harbour-side and a working boat yard
The Ship Shape and Bristol Fashion sailing race was staged to open the Harbour Festival. It was supported by The Bristol Packet and their Narrow Boat Redshank ferrying the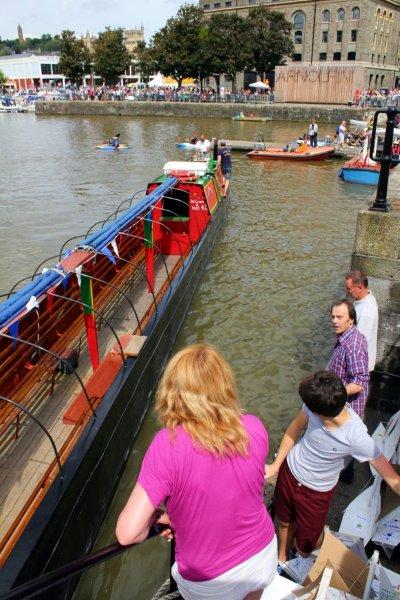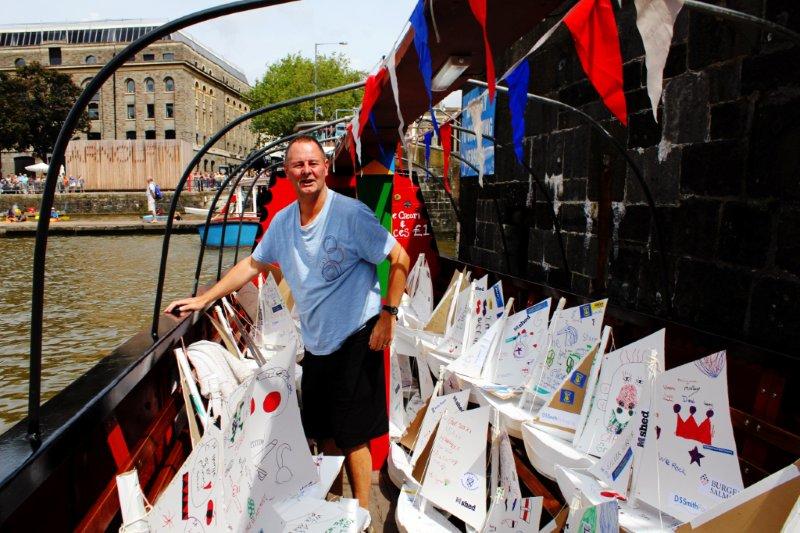 The West of England Sailing School and a squad of canoeists acted as rescue boats and marshals with volunteers
Rob Salvidge, The Skipper of The Matthew started the race with cannon shots from his ship. The Matthew is a boat made by the Shipwrights;
Warwick Moreton who designed the cardboard boats
Mark Rolt who supports the project with primary school visits to the Bristol Classic Boats Company, yard.
The race was won by Polar Bear made by a team from Sefton Park Primary, just ahead of Golden Eagle made by a team from Avonmouth Primary.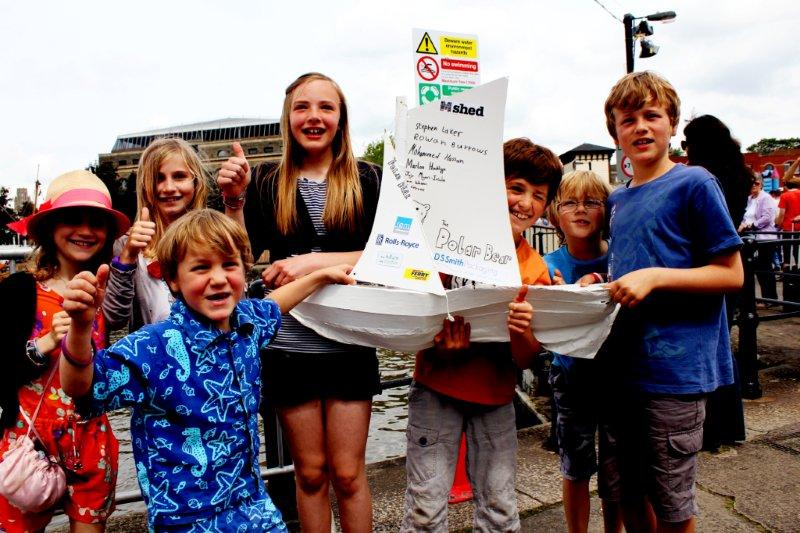 The winner cut a straight line across the dock, other boats sailed further but seemed to think the finish line was in Wales heading off down the dock rather than across it. Very few of the cardboard boats sank and they survived in the water for 30 minutes or more.
Young Shipwrights - Schools Workshops
70 boats were produced and all sailed across the dock to open the Bristol Harbour Festival.
Children encountered people with different backgrounds and jobs and found out about the opportunities that are available in life, building loose ties with Bristol's businesses at an early age.
Volunteers from Airbus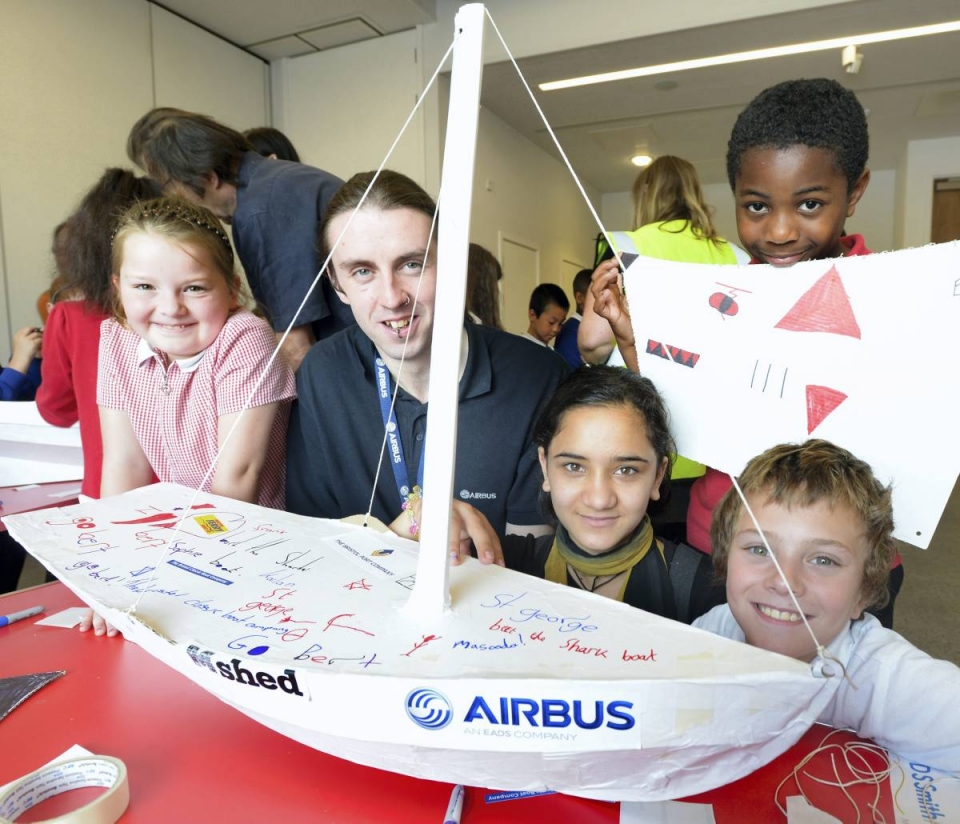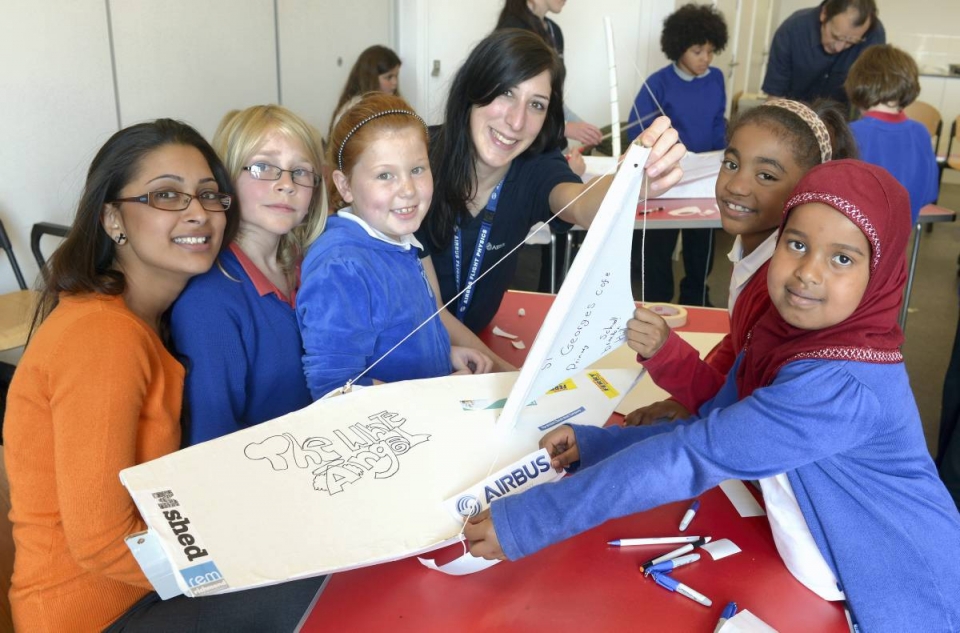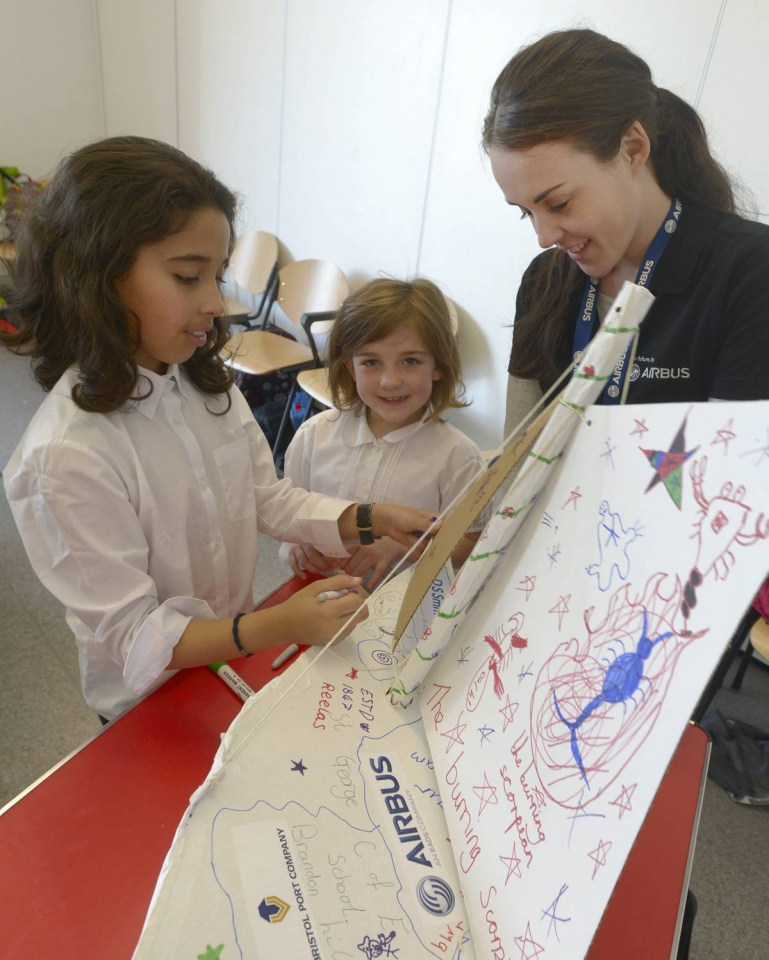 Volunteers from Claverham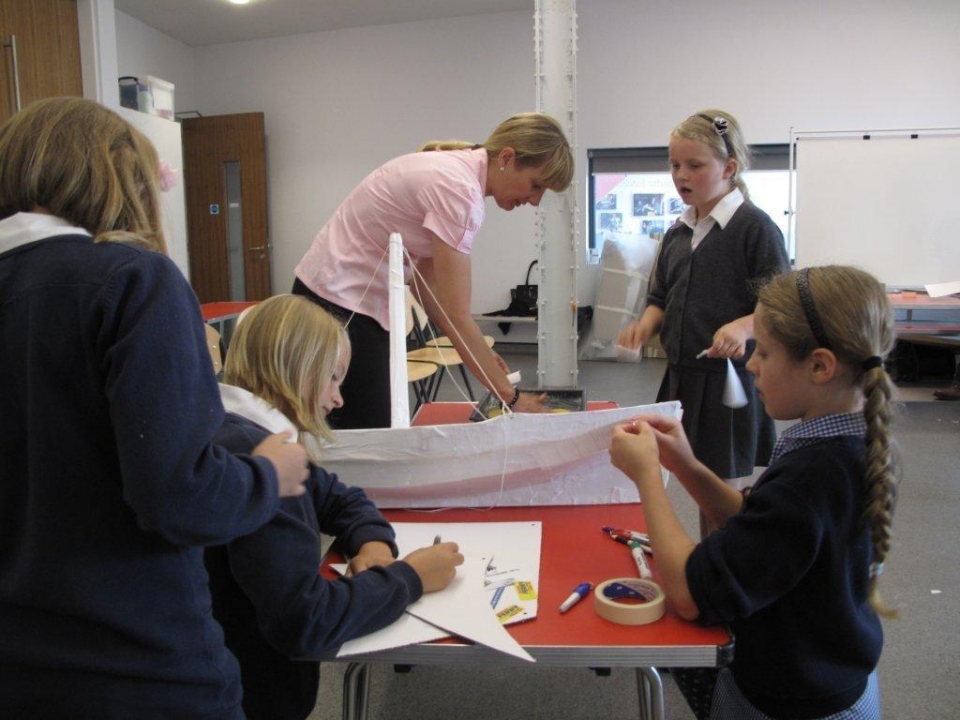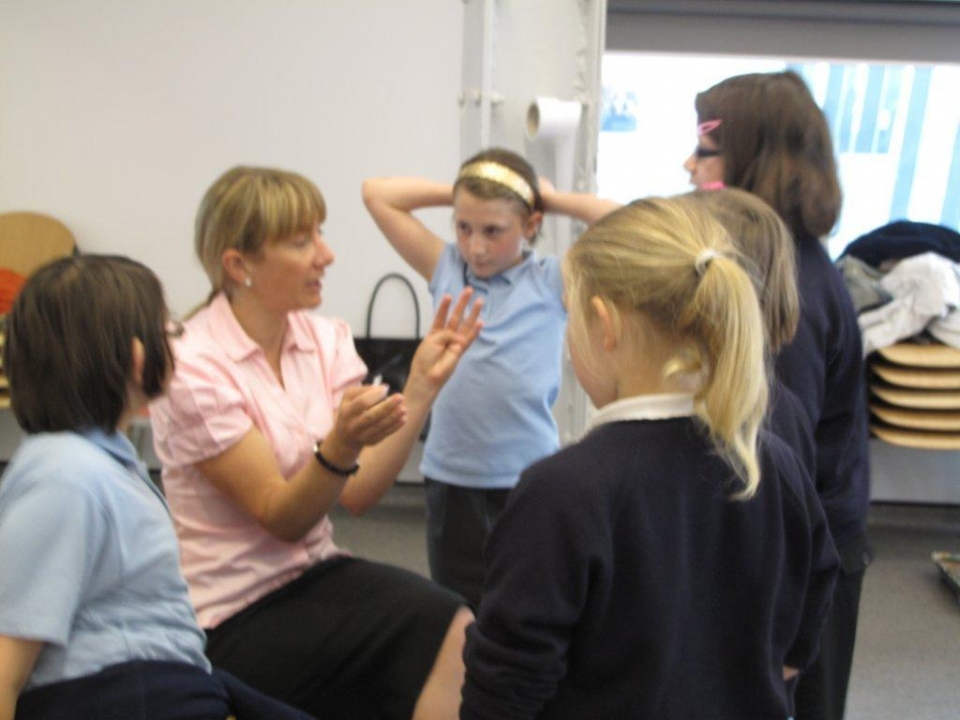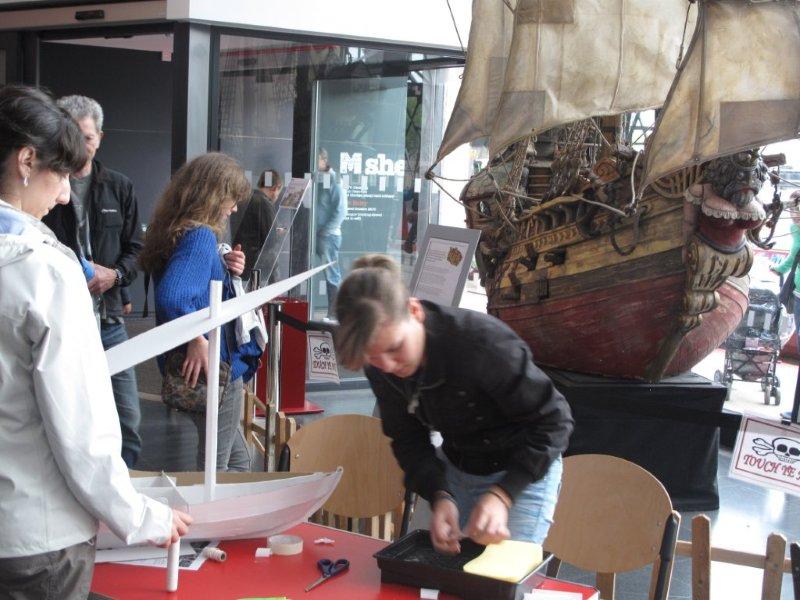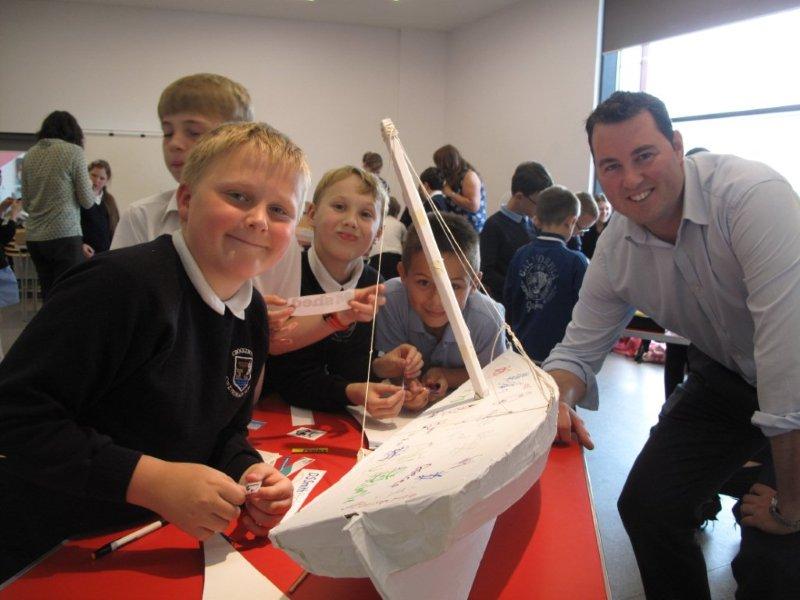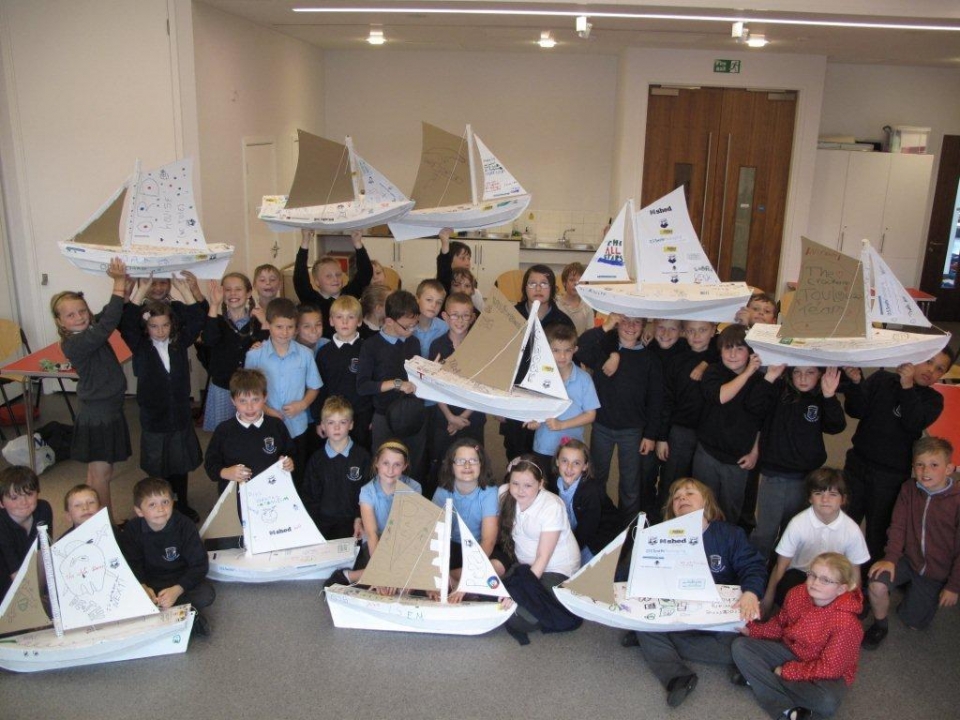 Volunteers from Burges Salmon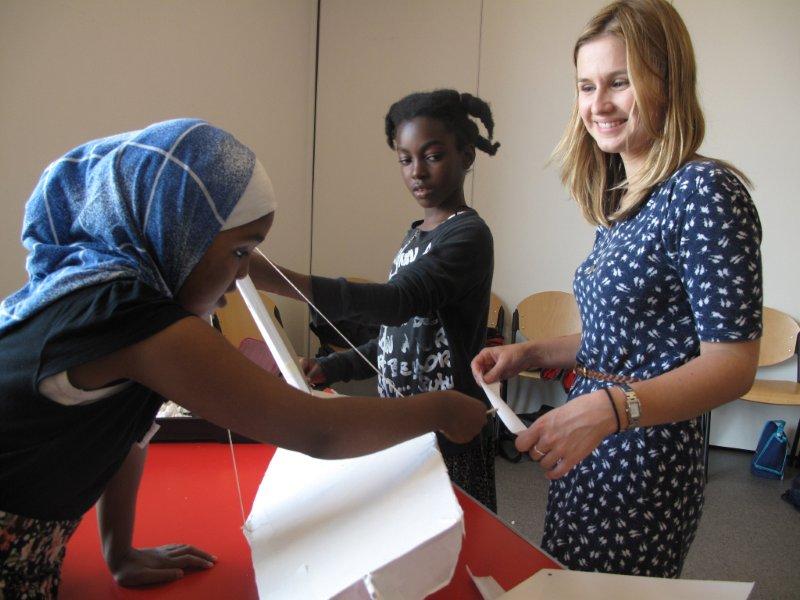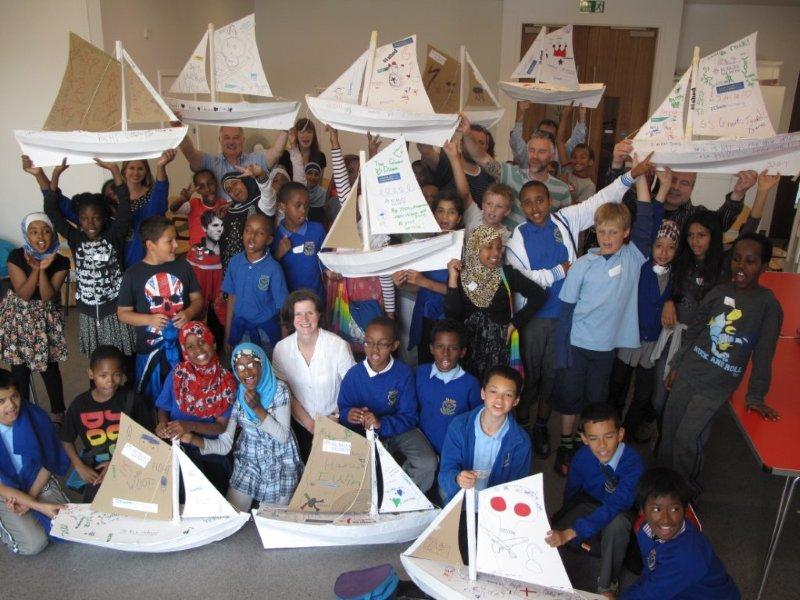 Volunteers from ARUP and Rolls-Royce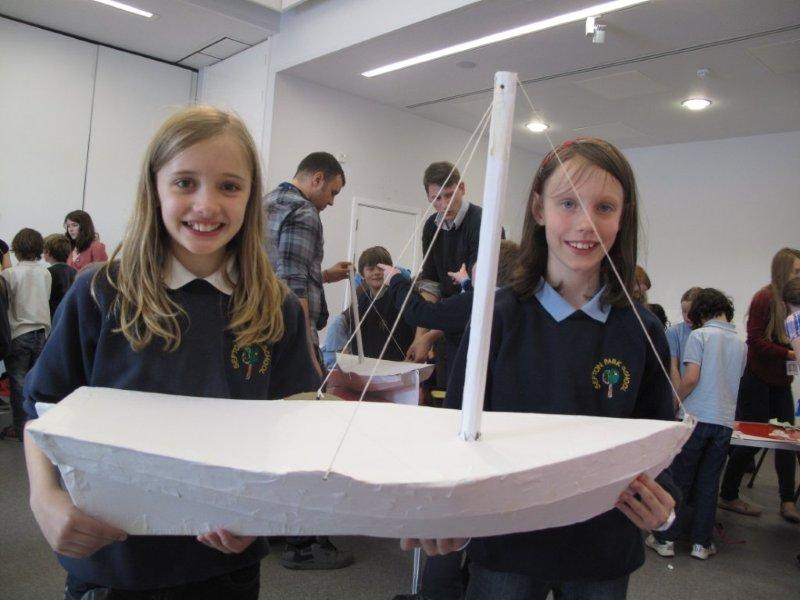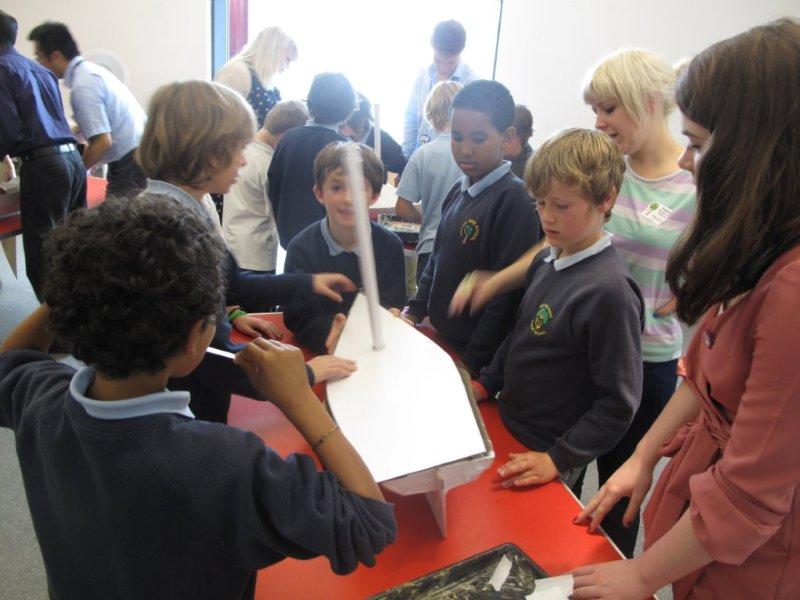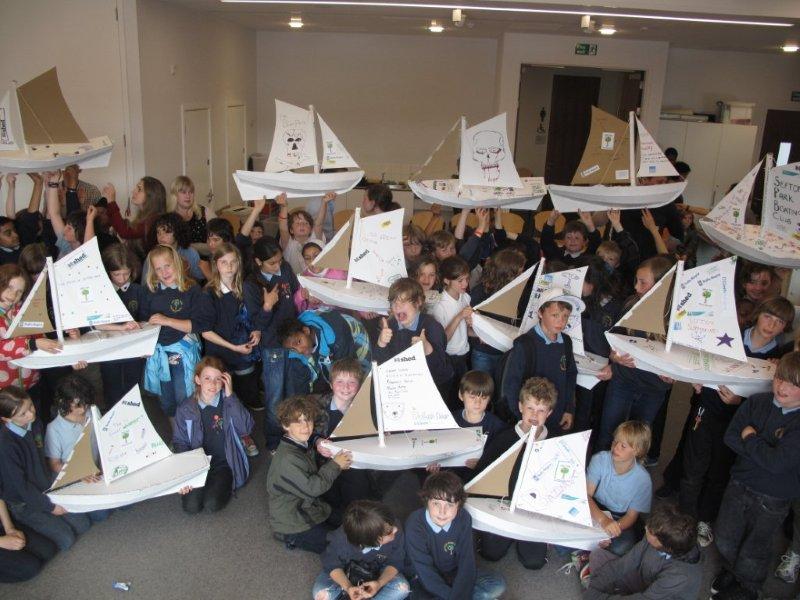 Volunteers from Bristol Brunel Academy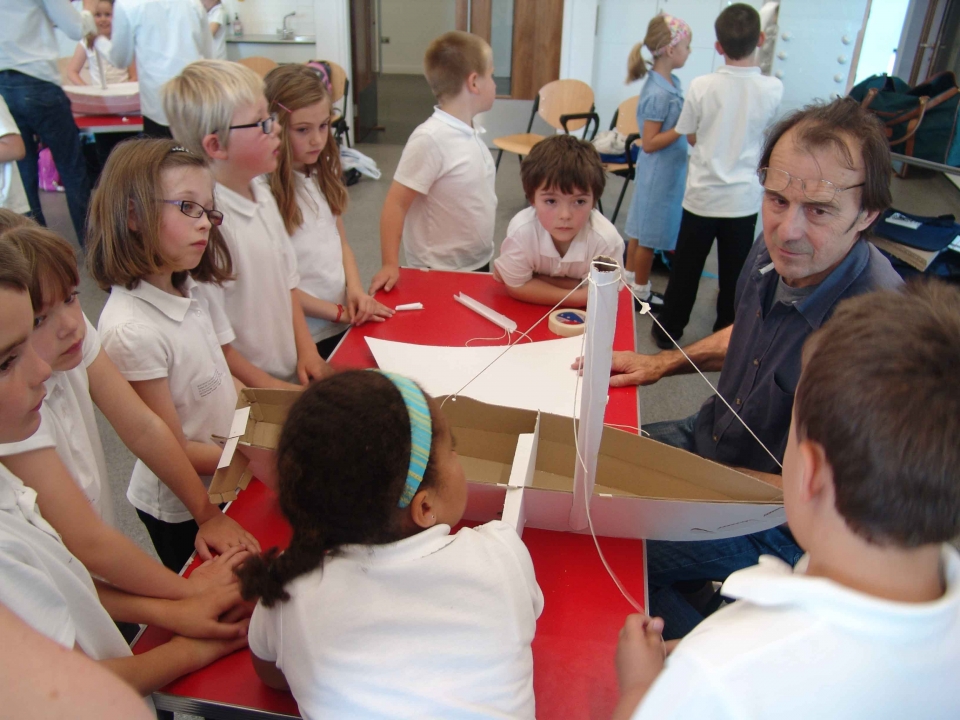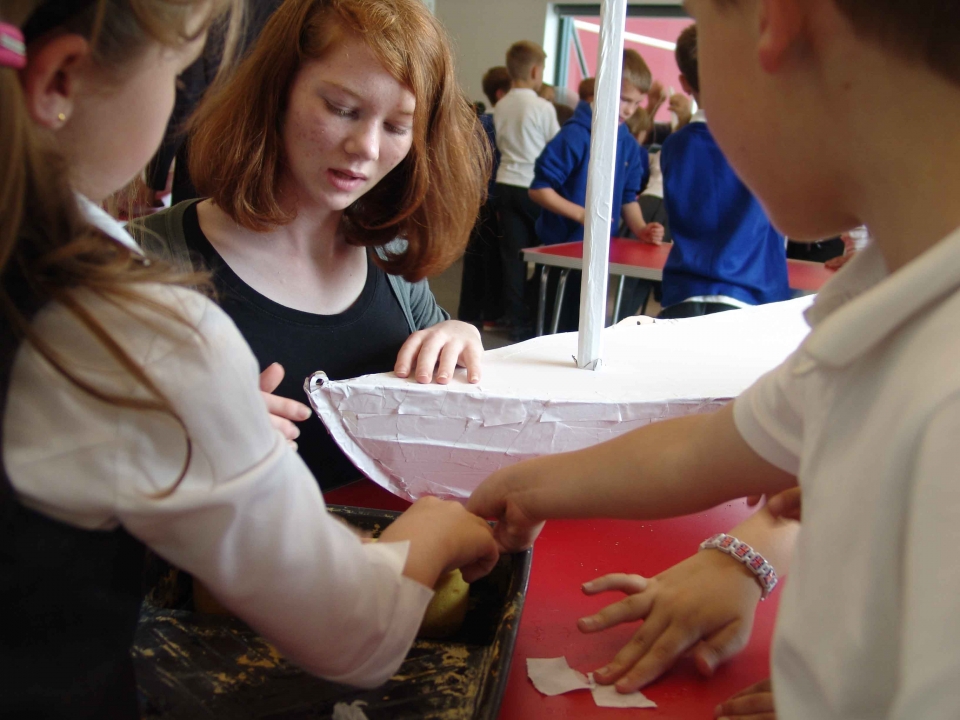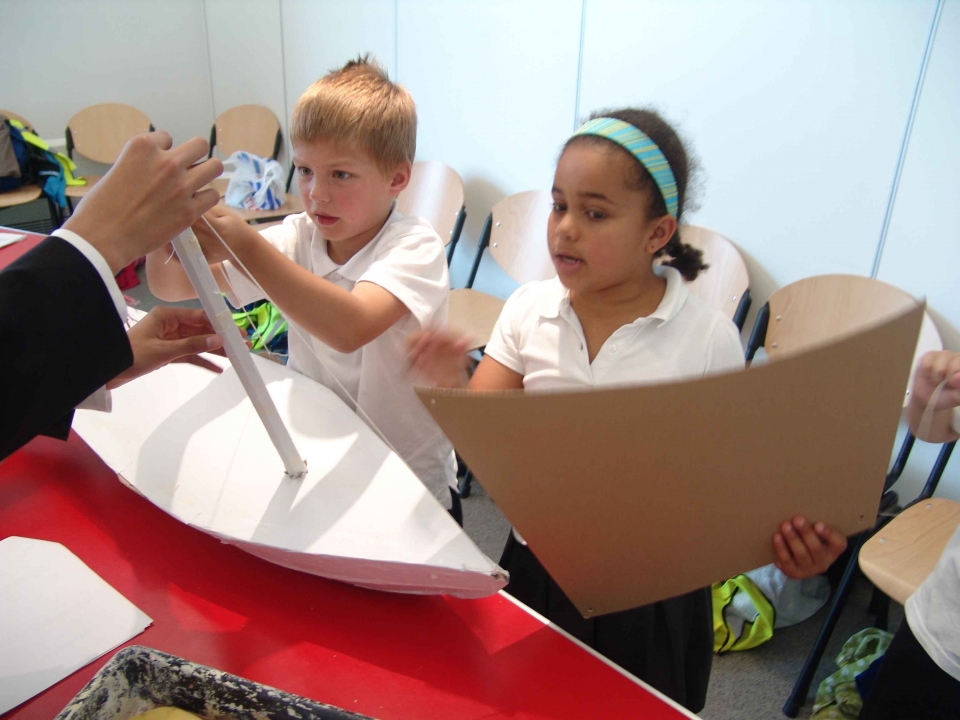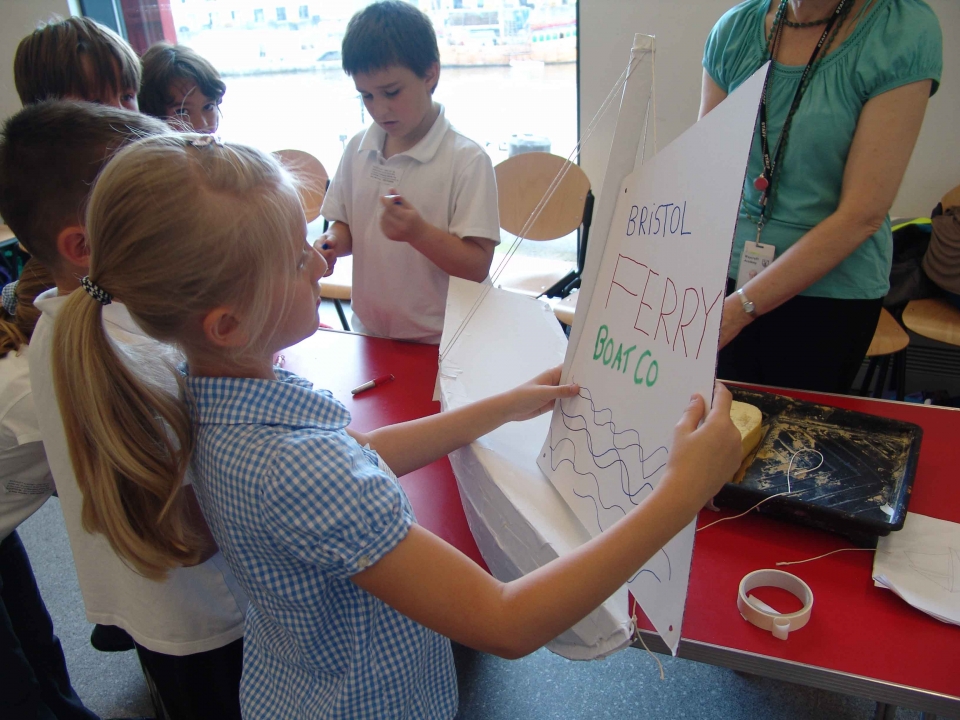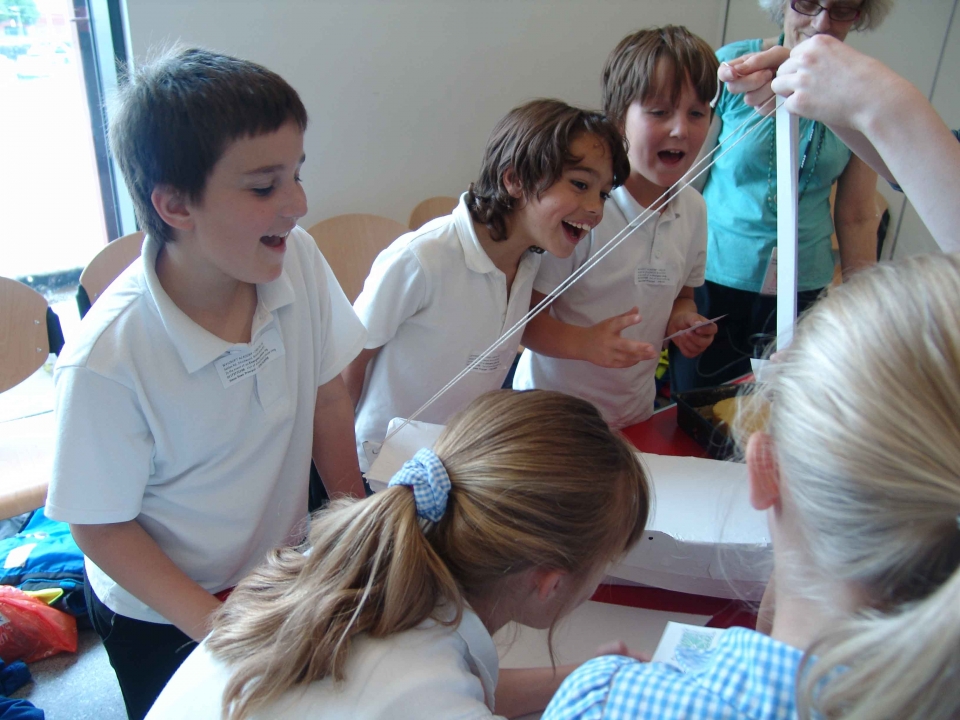 Sponsors -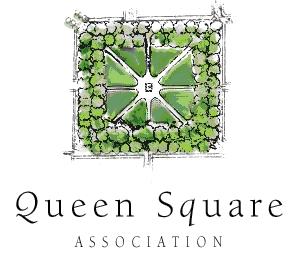 In 2013 The Bristol Initiative Trust will be supporting the Young Shipwrights Project and the Ship Shape and Bristol Fashion Boat race. If you are school or a business and want to get involved please book early and consult with hugh@myfuturemychoice.co.uk to find out how it can fit with your school curriculum or your businesses and community involvement.