Butliegh Primary School - Polar Explorers Build Boats
Added 2nd July 2018
This report is from Helen Mitchell, Teacher at Butleigh Primary School
Over two days in May, every child in our school took part in a trip to Bristol. This was part of our Polar Explorer Programme and was planned to get children thinking about the roles of scientists and engineers. .
Half of the day was spent touring the area where the Floating Harbour meets the River Avon and learning about the great engineers of the past who made it possible for Bristol to remain competitive as a port.
After a boat journey along the river, the other half of the day was spent at the Engine Shed at Temple Meads, where children worked in teams to make their own boats. Younger children made and raced land yachts while the older children made models of a traditional Bristol Pilot Cutter. These are currently in school to be decorated but will be returned to Bristol, waterproofed and entered in a special race at the Bristol Harbour Festival.
We all had a super day out, both educational and fun, and would like to thank our local sponsors, Em Print and Clarks, as well as those in Bristol who made this trip so memorable.

Working with volunteers from business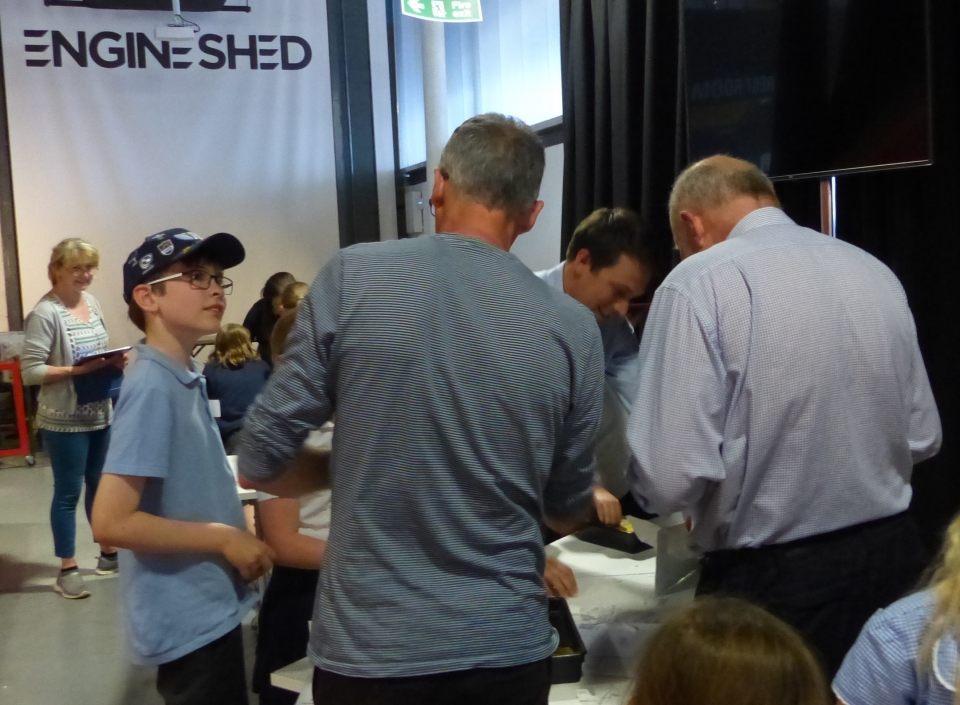 The wonder of a visit to a boat yard. Where trees become ships.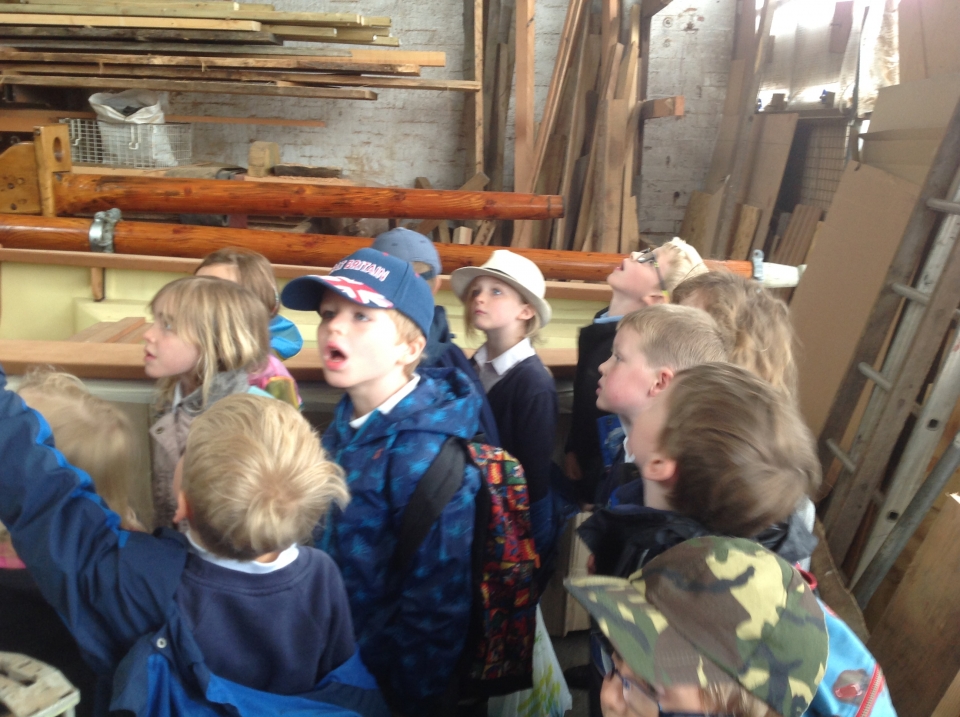 Boat parts made from corrugated board become a model of the Bristol Channel Pilot Cutter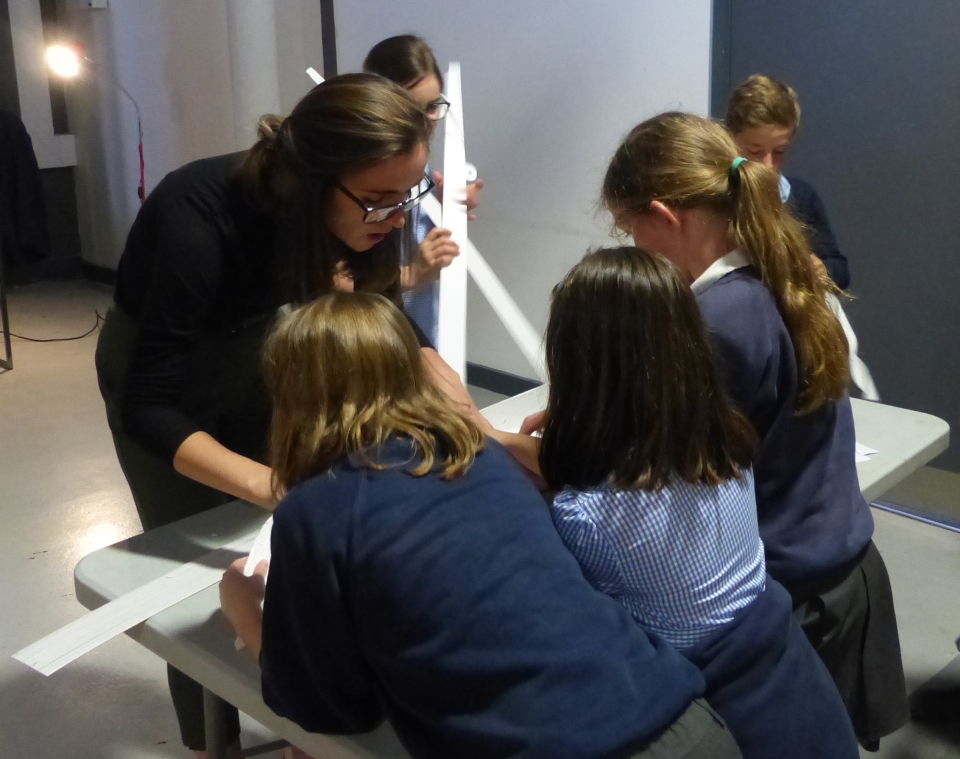 Key Stage One pupils wonder about what Underfall Yard was like in the past and in the future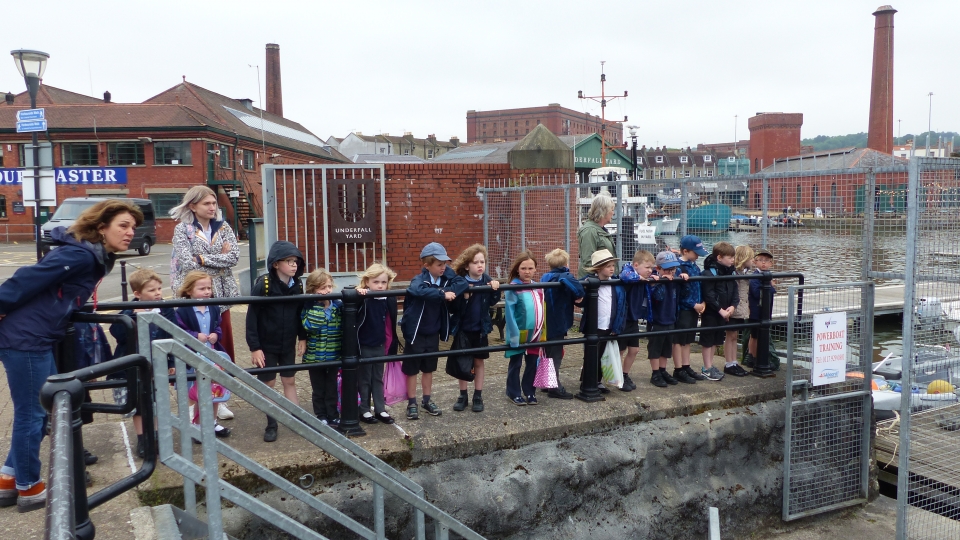 What does a boat look like out of water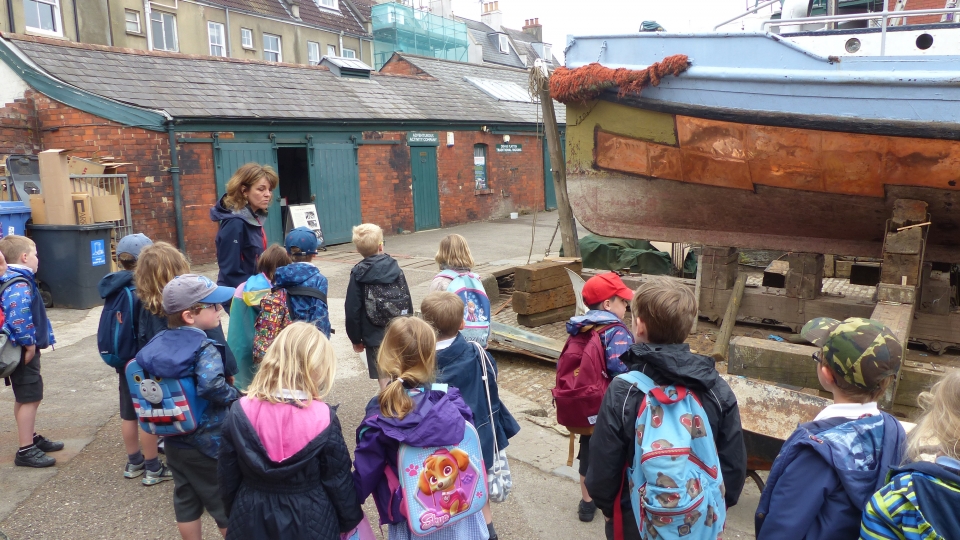 Volunteers keep the whole day alive... sometimes on their knees