Family co-operation and rivalry triumph at Bristol Harbour Festival's cardboard boat race!
Added 25th July 2018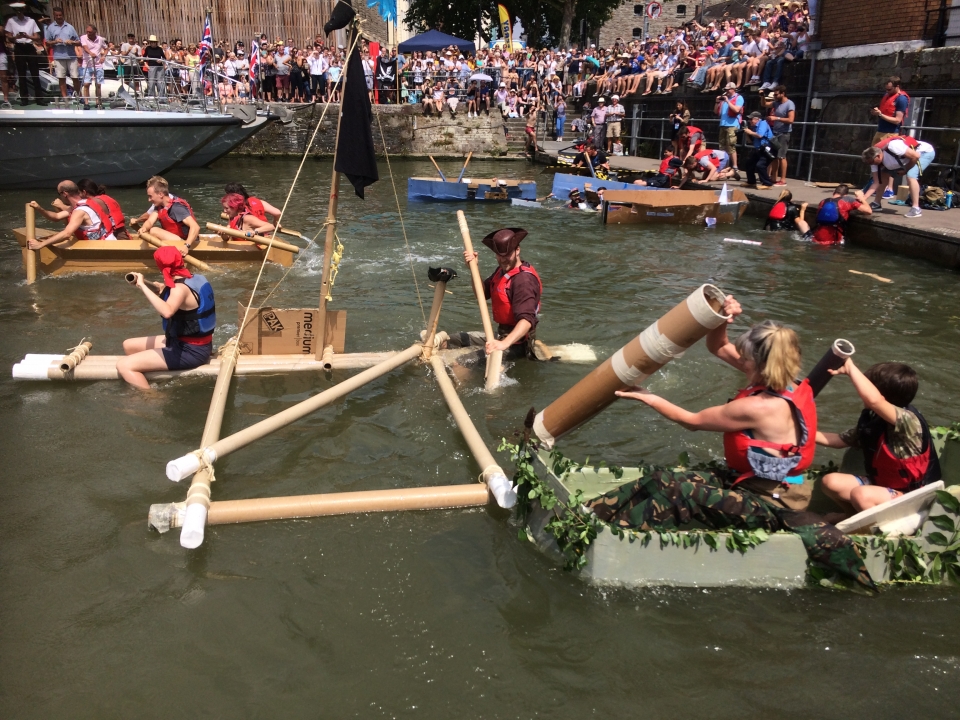 The 'Family' was one of the themes at this year's Bristol Harbour festival and it was certainly in evidence at the cardboard boat race where 'family' teams triumphed over those from businesses and community groups. Danny Thomas and his crew of five were overall winners in 'Unsinkable 2', narrowly beating Danny's eleven-year old son Darius who paddled 'The Optimist' into second place. The family connections continued across three generations with Danny's mum Helen and nephew Logan in their floral festooned boat 'Green Ninja'.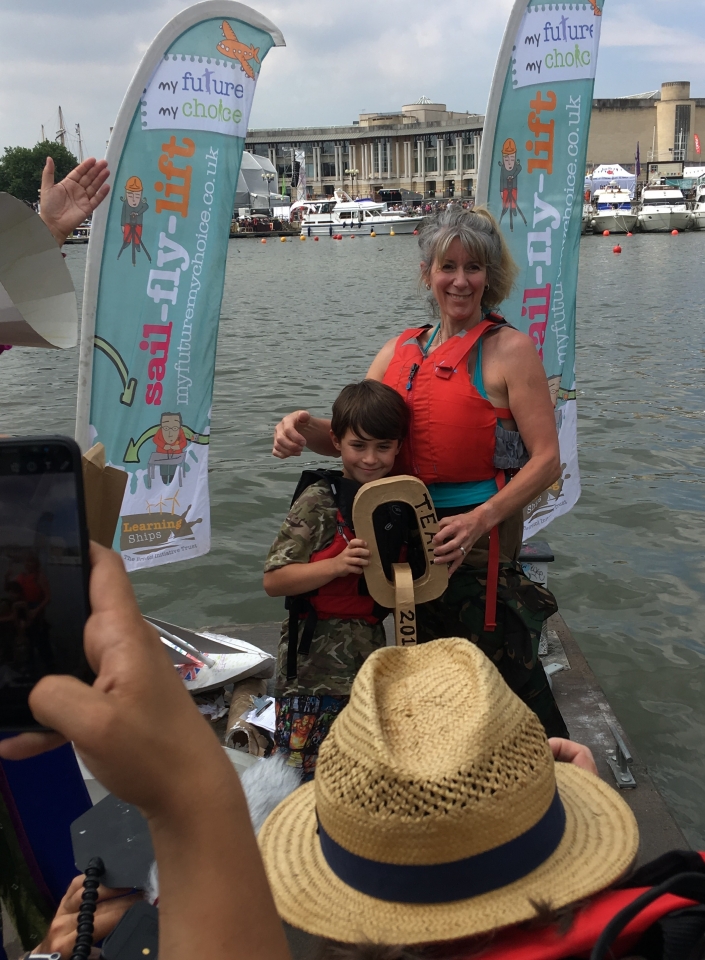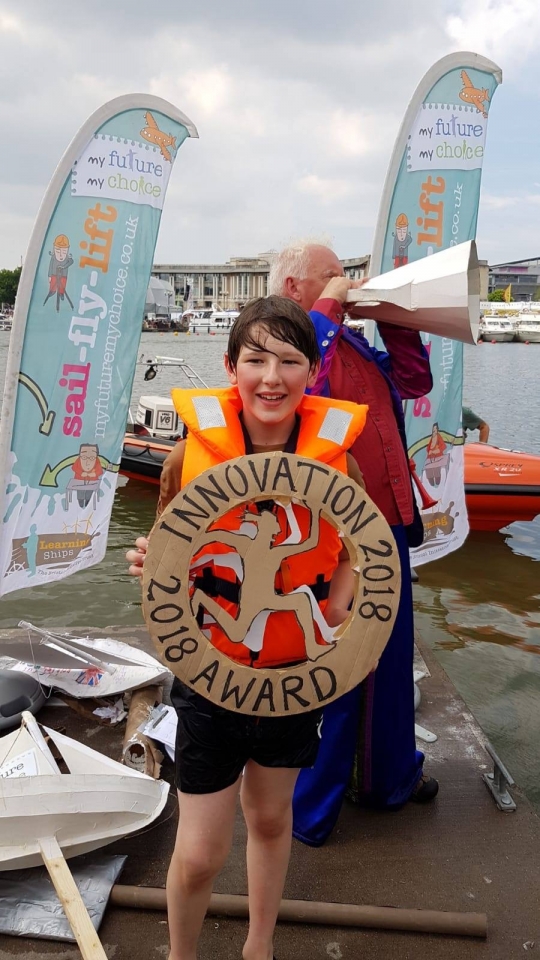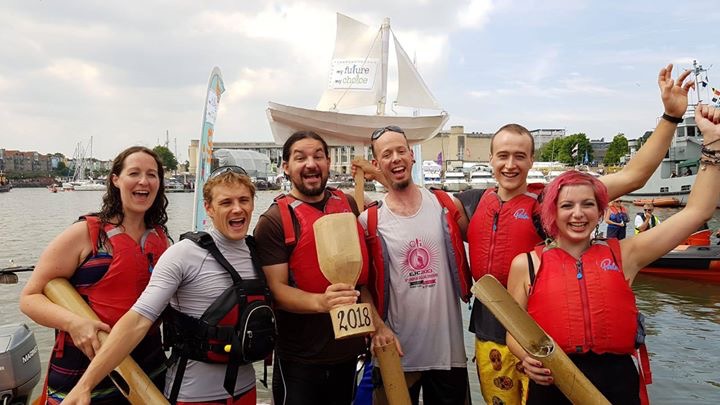 'It's been such fun in every aspect. This is the fourth year that I've entered. The boat is biggest we that could fit out through my front door. I had to relax the rule that everyone that helped with the build has to come in the boat, as there were too many people keen to help!
Darius' boat was made with a neat design folding it inspired by origami. He says the whole thing has been 'phenomenal', and has been excited about it at every stage. He feels great about his innovation prize, and already making plans for next year.' said Danny.
Mum Helen adds that 'Teamwork played important part in creating the amazing boats that we were so proud of - each person contributed something special to the boat, whether it was moral support, brawn or brain power. Each person had different ideas of how to go about making the boat, but we realised there is not really a right or wrong way. Of course, our 3 boats were made by different teams in our family and no conferring was allowed during the build..... well, until the end that is, when we eventually saw each other's boats and had to make some last-minute suggestions to avoid sinking! We wanted a proper race after all!! The rivalry between our family teams led to a lot of banter, and the whole experience was really fun.'
Last year's winner, the Bristol Cruising Club, was pushed into third place in their Pilot Cutter. Having set themselves a real challenge to sail rather than paddle this year, spokesperson Duncan Latimer was stoical in defeat 'We've been staunch supporters of the race from its outset. We'll be back as the champions! We're already planning a copy of another of Bristol's famous ships for next year's race.'
Bristol Avon Rivers Trust and Rolls Royce, participants in previous years were out in force this year, joined by newcomers from Bristol Water, SAS consultancy and Runway East supported the race. My Future My Choice, organisers of the event, received donations from each of the teams which will enable them to continue to provide boat-building workshops to schools form the spectacle of the children's boat race. If you'd like details of how to get involved in next year's race, please contact info@myfuturemychoice.co.uk