Engineering Curiosity has launched!
Added 4th February 2021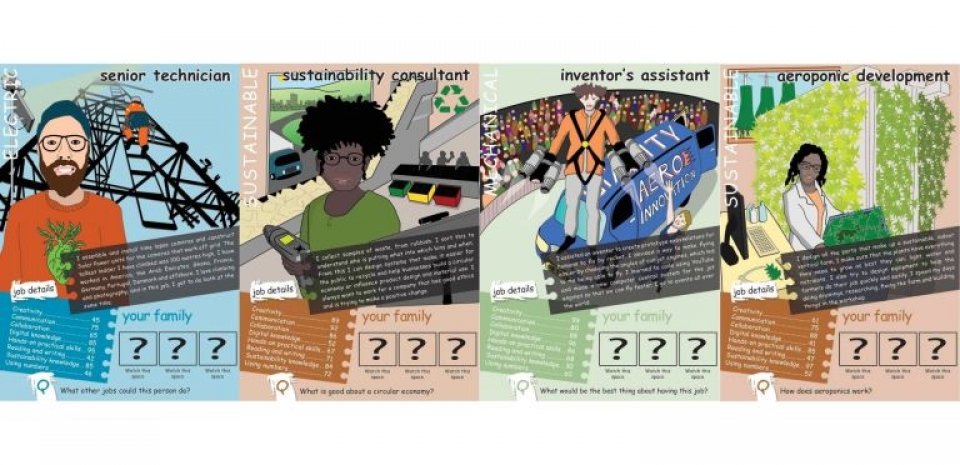 'If I'd known about the opportunities in Engineering in when I was ten, I have no doubt I'd be an engineer now. But how can we expect younger students and their teachers to appreciate the diverse possibilities in engineering when algorithms don't always lead them in that direction?
Play is how children learn best, most come hard wired at the age of 10 to play Top Trumps. Give them a pack of Engineering Curiosity cards and they will find out about 48 different engineering roles, built around the experiences of real engineers. If they can't get hold of a pack, they can get them online where they will also find a 'Tik-Tok' style video clips from the engineer who inspired the card.
Engineers across the South West are represented. They span cultures, generations, and represents start-ups, global companies, CEOs, degree apprentices and pretty much everything else between. A diverse array of industry sectors is exemplified, and, for the purposes of game playing, the engineers have been divided into 13 different 'families' with the intent of stimulating discussion. Accompanying notes will encourage students to think about who might work with who, and what projects they may collaborate on. Cards also alert children to the sectors and skills that are emerging as important to the future of the planet.
'Engineering Curiosity' will be played, and played again, whether online, watching all the films to find their favourite, or when back in school using the physical pack during 'play' times. The intent is to fire their curiosity, prompting them to find out more and talk about engineering.
Some of the sharp ones amongst you will be thinking that there are usually 52 cards in a pack. And you'd be right. With the help of children from local primary schools, a 'future' engineer family will be included to create controversy and encourage debate. Will the ten-year-olds of today find themselves employed in later life as an 'Anti-wobbologist?'.
Research by the GE Foundation who funded previous My Future My Choice games for learning tells us that this card game appeal to a 10-year-old target audience. Teachers are likely to display them across classroom walls and children will want to take them home. The resource has universal appeal and everyone playing 'Engineering Curiosity' will come away feeling inspired and educated too!