Design My Classroom, Design My Break, Design My School
Added 4th September 2011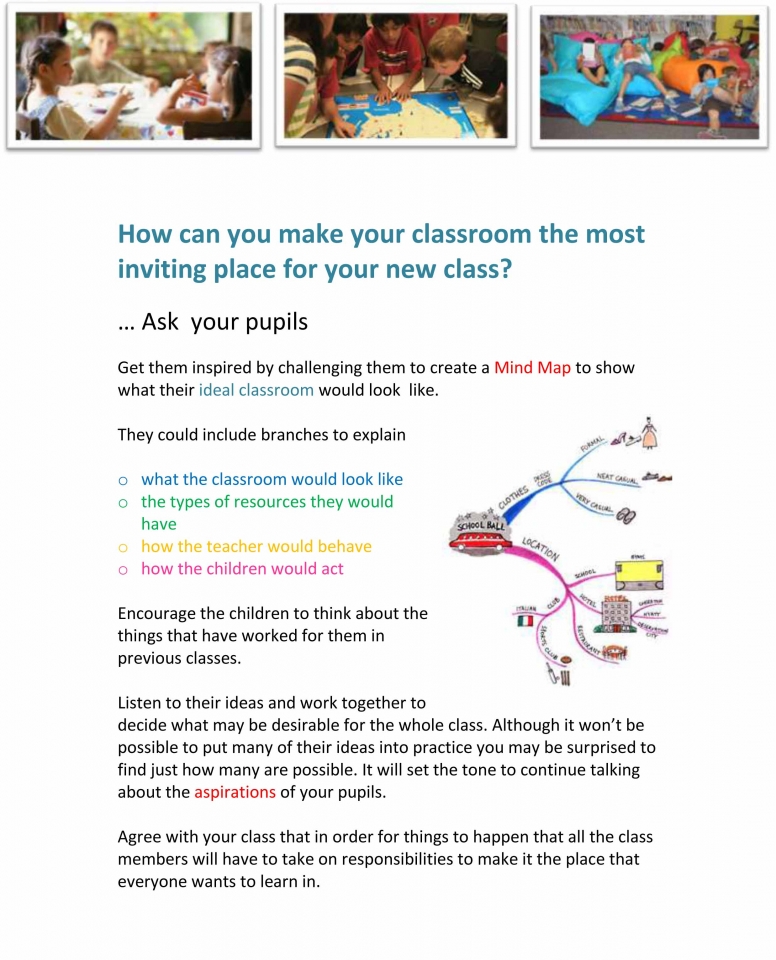 DESIGN MY CLASSROOM
Polly Barnes, MFMC Primary School Consultant.
Polly has been working on these ideas with trainee teachers and classroom teachers through the Roehampton University.
This simple prompt sheet introduces a class to the idea that they can improve and change their world - starting with their learning environment.
In a busy environment people jump to solutions, wasting time, energy and money on things that don't actually address the problem but look like neat ideas.
Polly provides a set of tools and resources to first define and measure the problem in order to isolate what may be the root cause of the issue then she provides tools that -
Unpack everyone's ideas -
Select the ones that work best - with everyone's agreement
Create a shared vision

Manage changes - time, equipment, resources
Control the changes -roles and responsibilities


Measure the impact - what actually improved and how can it be measured without wasting time

Polly can also provide trained business mentors to join the planning. Mentors work through the issues with small groups and bring the reality of improvement planning (Process Excellence, 6 Sigma). from the business world into the classroom. Young people will engage with commonsense versions of business planning tools.
Polly has collected and shared the results from the children and teachers she has been working with.
Contact her to find out more and to find out about how to join one of her conversations for learning.