GE UK and Ireland Volunteering
Added 23rd March 2012
There are over 50 GE sites across the UK and Ireland. GE Sites deal with very different business functions, all sites promote volunteering for their employees. In particular GE are strong on strategies that link volunteers to local schools. See http://www.icountge.com/ for details of GE's volunteering programmes.
In March 2012 GE UK and Ireland held their Annual Citizenship conference in Bristol. Volunteer-Leaders from GE sites and the strategy leader from the US met to plan future actions. They spent a day of their conference with young people from three Bristol Schools and MFMC staff with a view to developing a new and exciting educational product that will help adolescents achieve positive and healthy futures.
"The event with 120 students from three schools in Bristol was outstanding. The energy and enthusiasm of the students in talking about career choices and then in building the events was a beautiful event to witness" Janine Rouson Global Volunteerism and Corporate Citizenship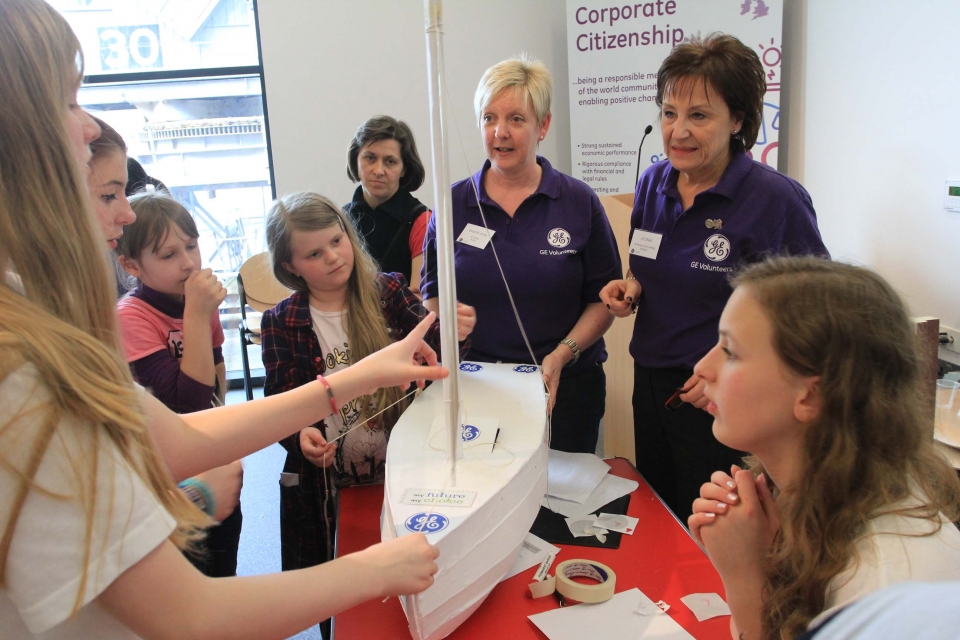 The boat building was excellent and really helped to emphasise the importance of teamwork, communication and co-operation in the work place. The discussion the students had to hold with us as examples of 'successful' people helped to reinforce these behaviours as being particular relevant to the business world and employers."
GE Volunteer
Volunteers worked with teams of students to ensure that a seaworthy boats were made and the following messages were conveyed to students-
Success is what you decide it should be and there are lots of different opportunities in life
All sorts of skills and attitudes are needed for success, four key ones are
keeping happy and healthy

Having expertise and qualifications

Being a good team member, socialising and joining clubs

looking after the environment and other
To be successful you need to know what you want and have a vision of your future
"By talking with my table team and the student interviewers I was able to bring the project messages into discussions and activities." GE Volunteer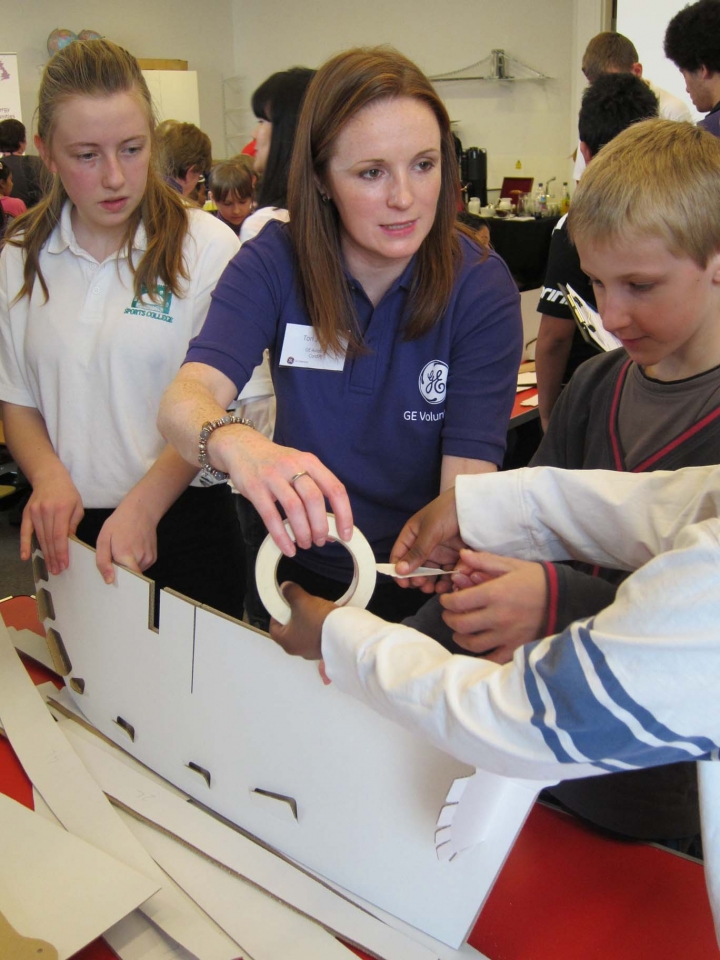 "Working this way really tests your facilitation and management abilities in terms of guiding the team to a successful outcome" GE Volunte er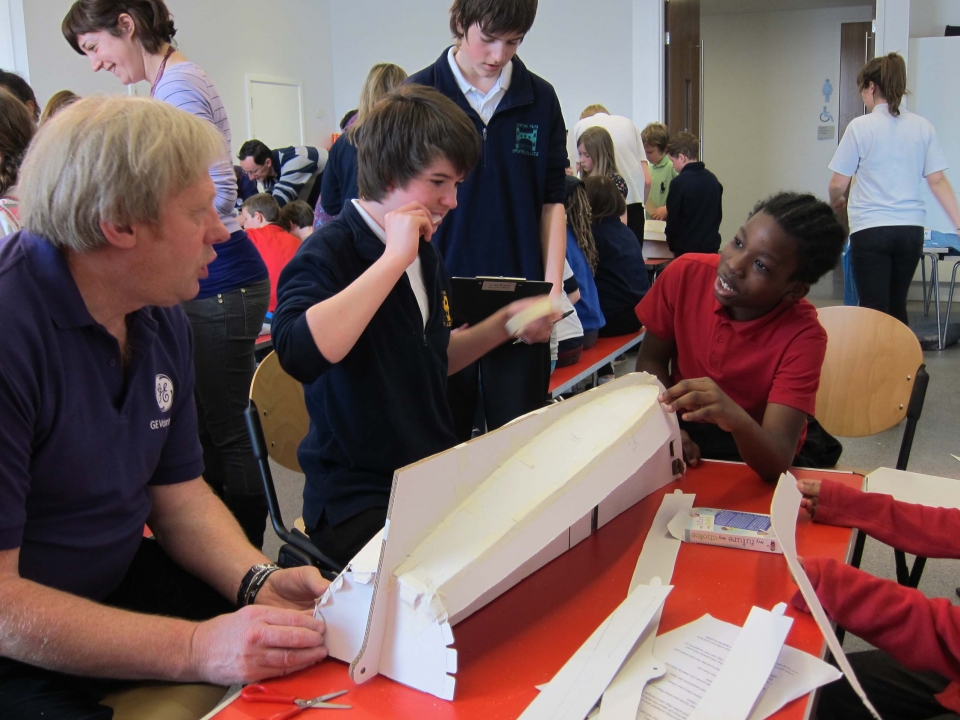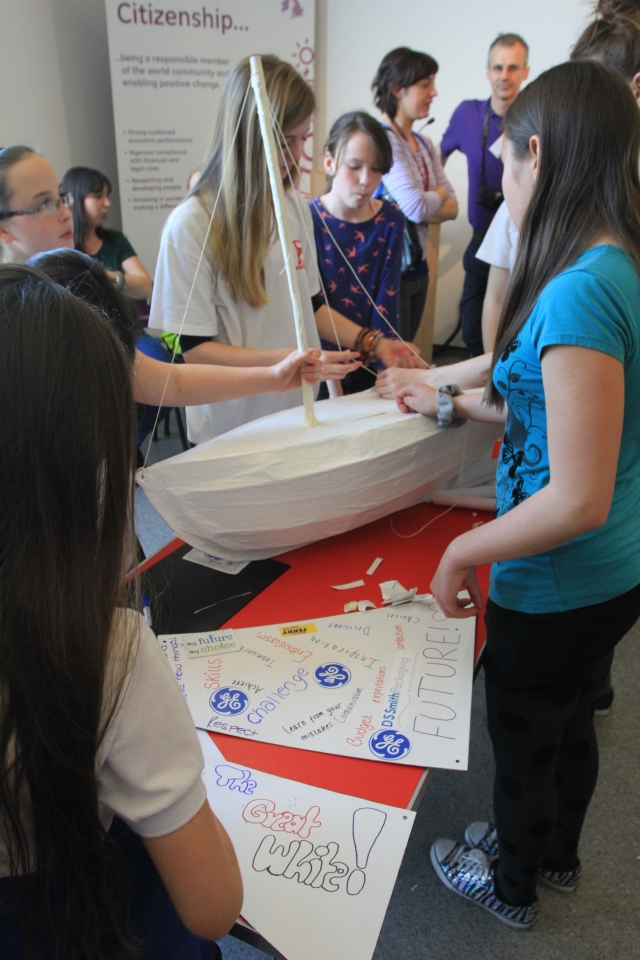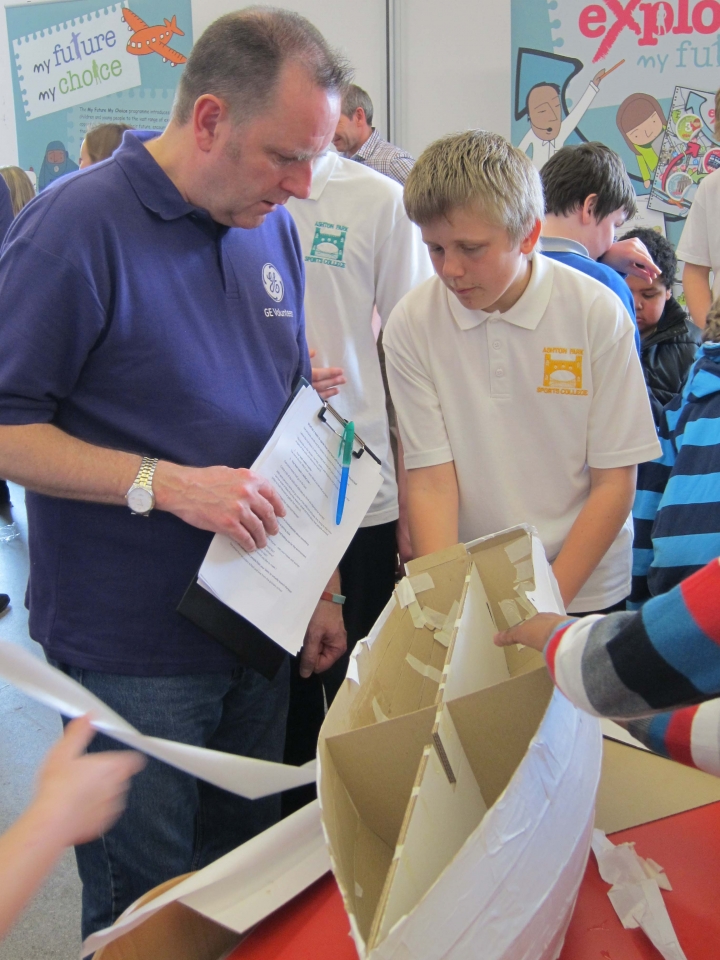 "I really got the sense that they enjoyed the task, felt easy working as part of a multi-age group and respected the contribution of all participants." GE Volunteer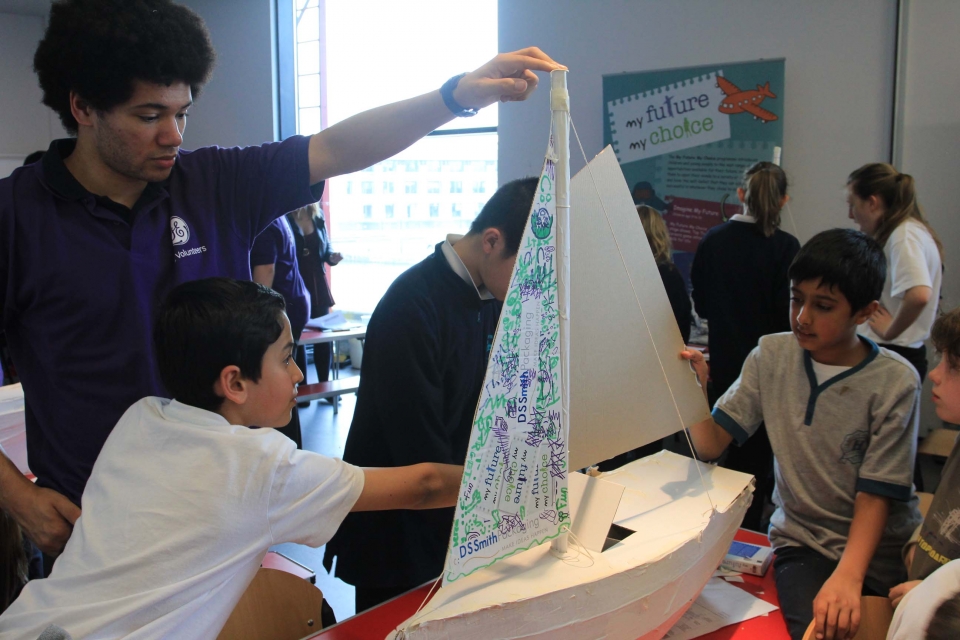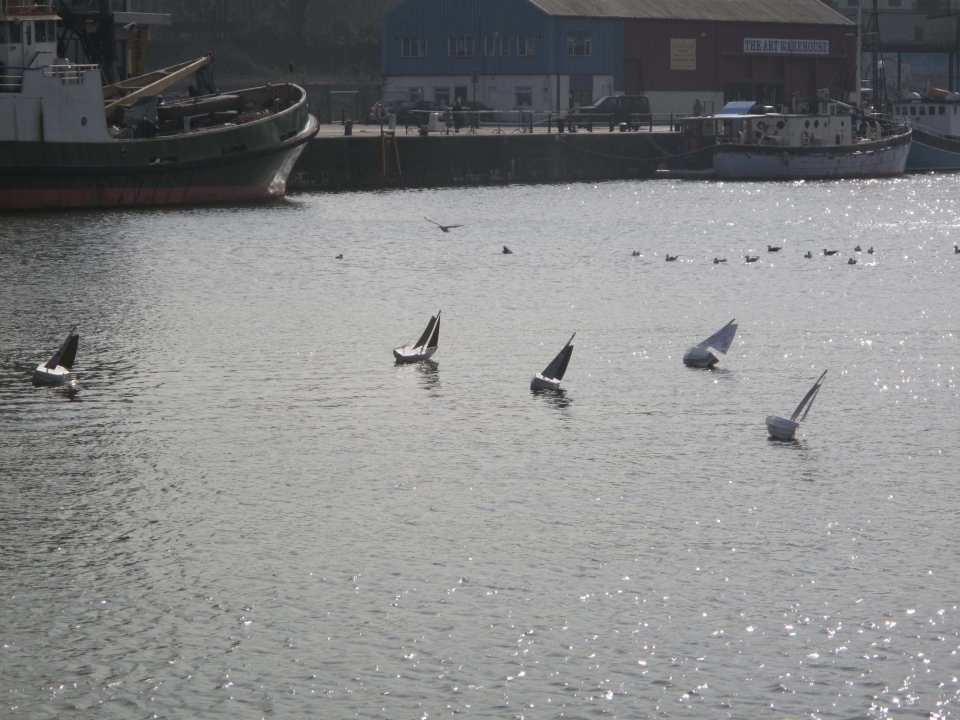 "Once the boats had sailed and everyone was preparing to leave, one of the students wandered over and started an impromptu conversation this was reflective of the bond and positive attitudes created on the day." GE Volunteer
This event was funded and supported by
Schools - St Mary Redcliffe Primary/ St Georges Primary and Ashton Gate Secondary