Engineering Careers Fair at M Shed Museum Bristol - 19th October 2012
Added 9 yearss ago
Key Stage 3 Engineering Careers Fair on 19th October at M Shed Bristol 10am - 2.30pm. An interactive event staged by a wide range of engineering businesses, graduates, undergraduates, apprentices and researchers.
Part of a series of events held this year at M Shed Museum -
See Businesses contributing to the 19th October Careers Fair.pdf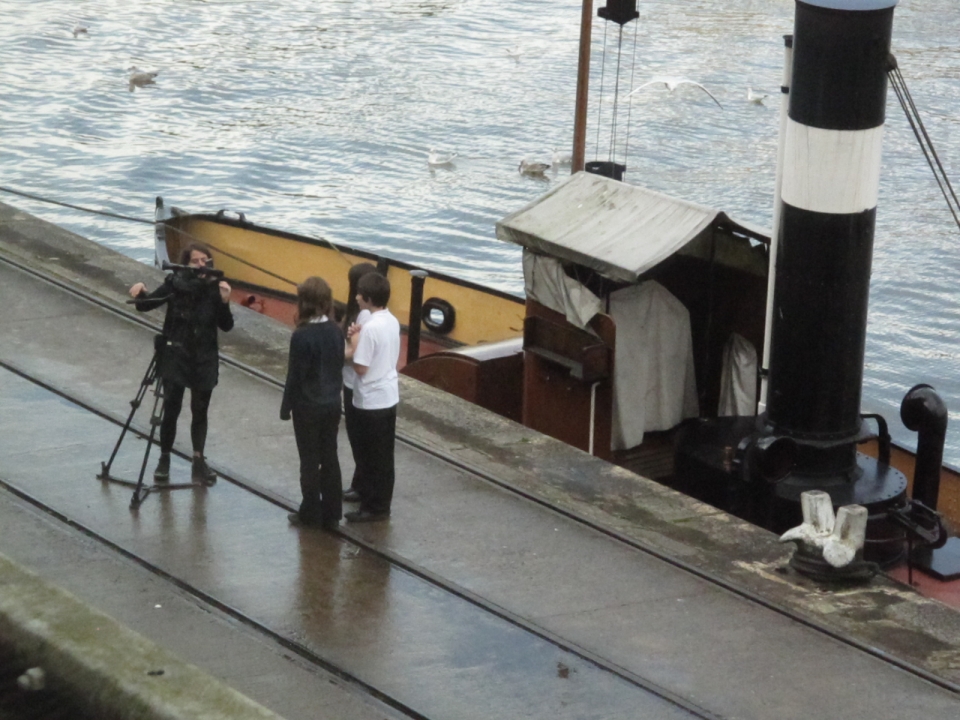 Students were challenged to present their thoughts to camera - give an opinion on engineering issues , interview an engineer or present links between the engineering heritage in the museum and the engineers they met at the show.
The volunteers at the show represented engineering, hobbies, issues and passions rather than careers. this was not particularly planned but it was interesting to note that students came away surprised and inspired by some of the individuals they met. We are interested in expanding on this approach as are these researchers see Kings College London Aspires Research Project
SEE 'vox pop' movie from students and engineers at the event
The Ingenious Engineering Fair - 108 students with 32 engineers
15 stalls with interactive exhibits representing a wide range of engineering sectors and engineers from University students to semi retired consultant mixed in with behind the scene tours of the engineering artifacts in the Museums collection.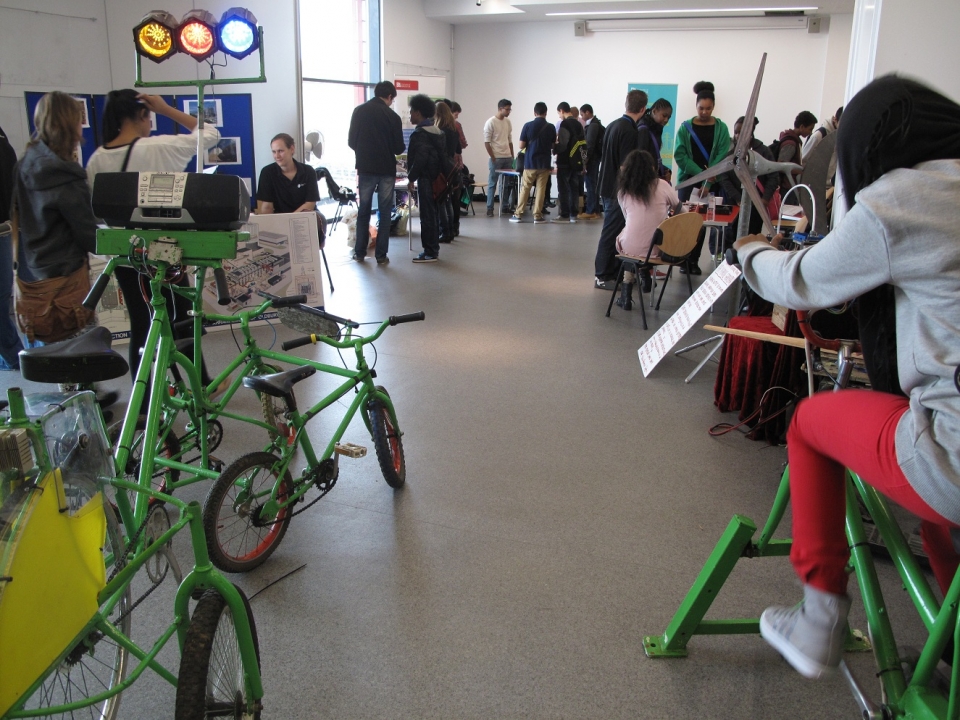 A room about power and energy - a few arguments in here perhaps?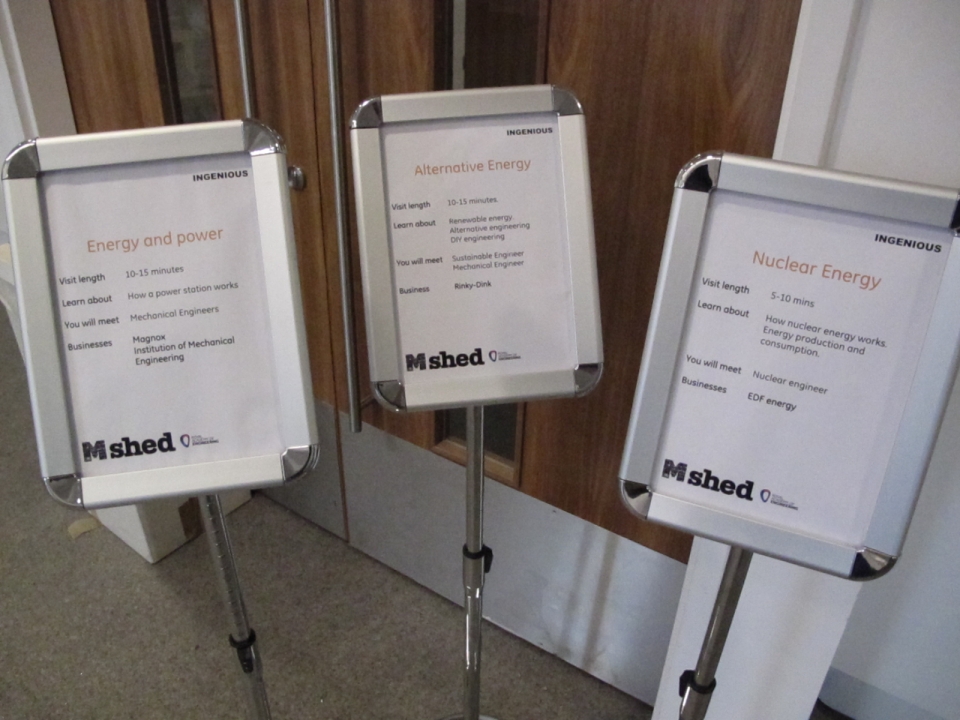 Examples of engineering for nuclear fuel and game that prompts thoughts about the viability of wind, coal and nuclear fuel in the future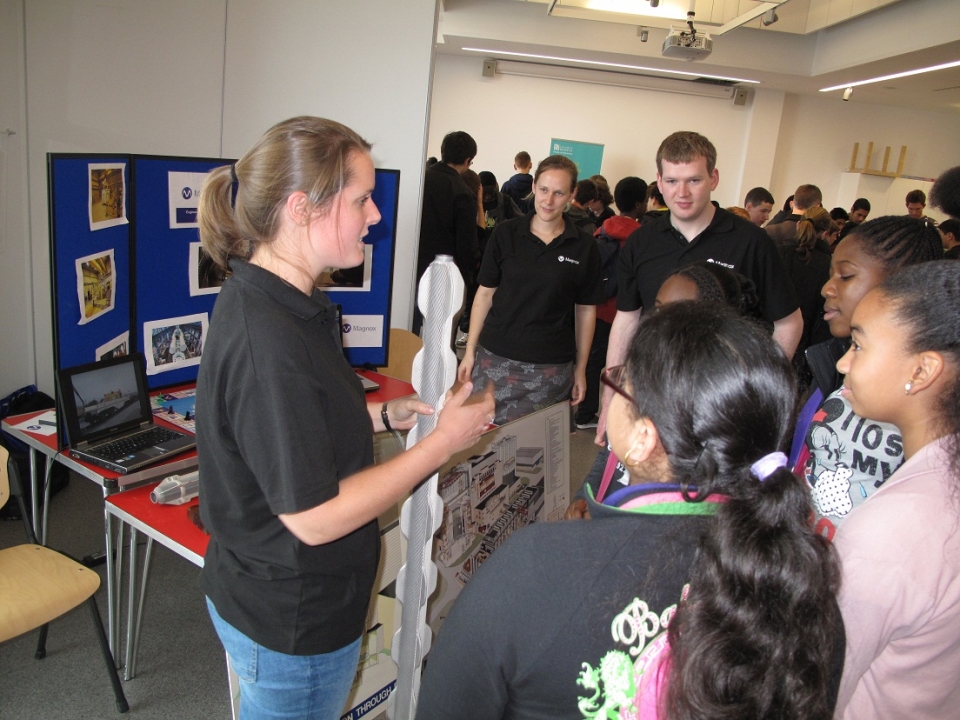 Cycle generator powers a mini 'Strandbeast' through a Dyson Air Multiplier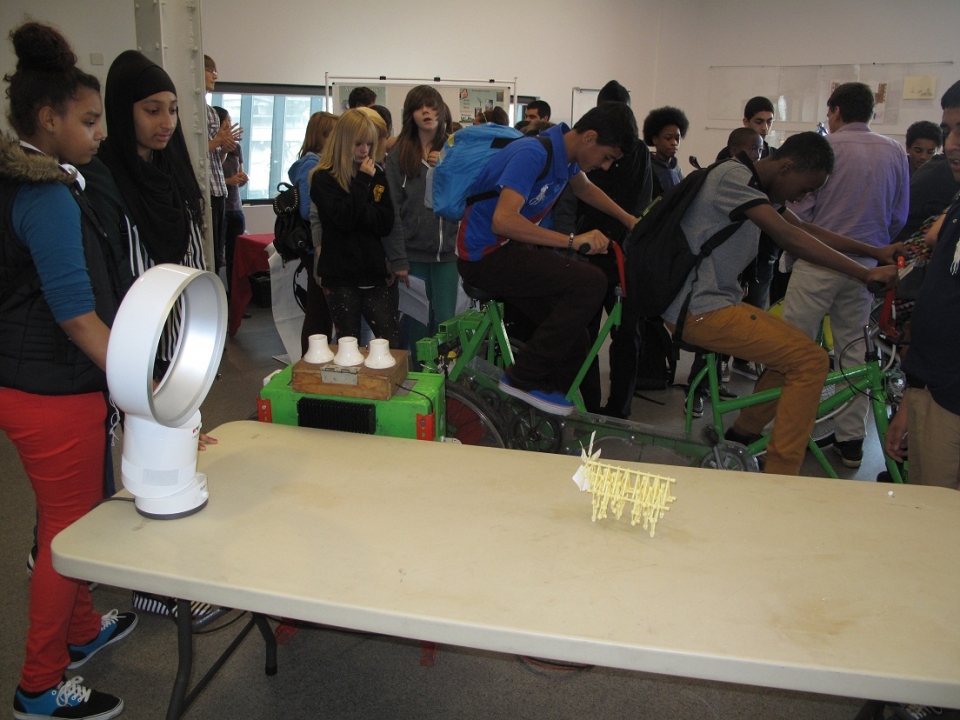 Hydraulics - lifting each other using just one finger-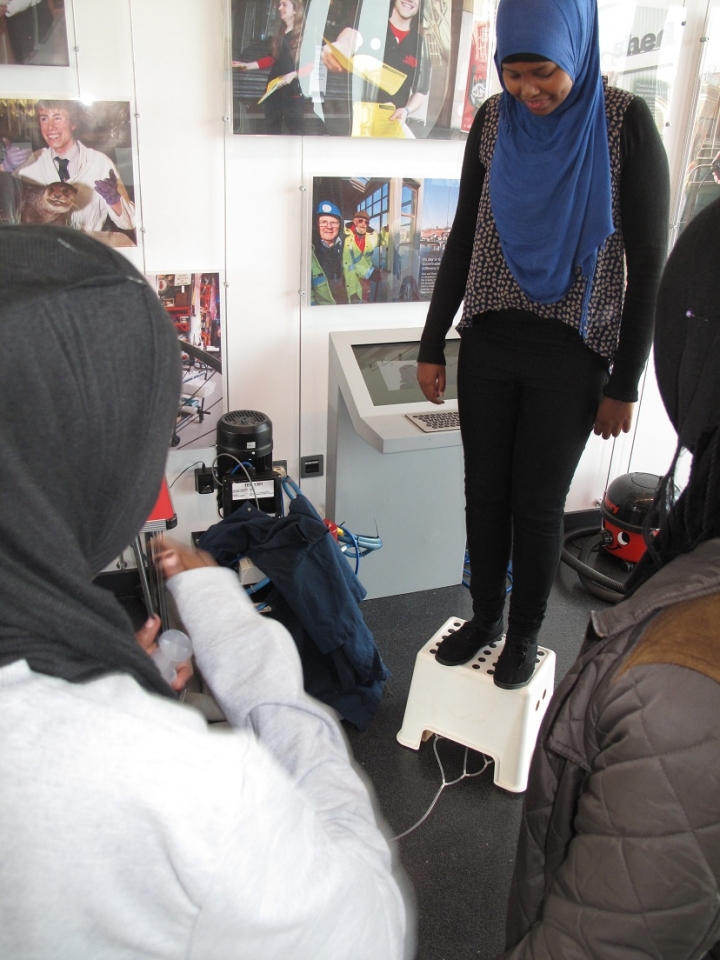 Understanding the principles of hydraulics -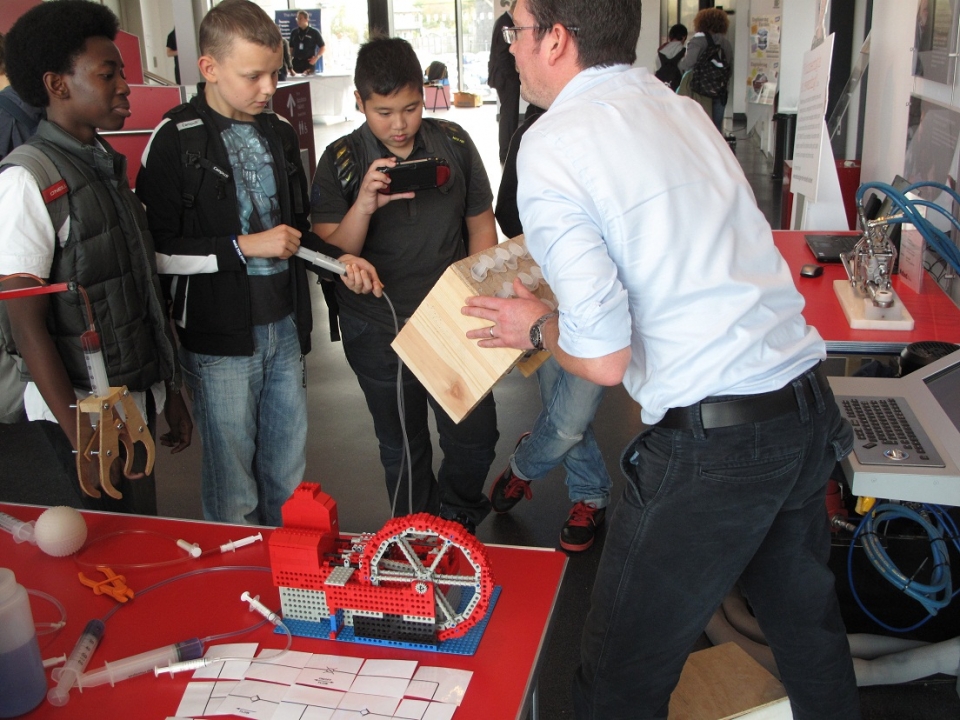 No need for a worksheet for some. Students using handheld devices to complete their research -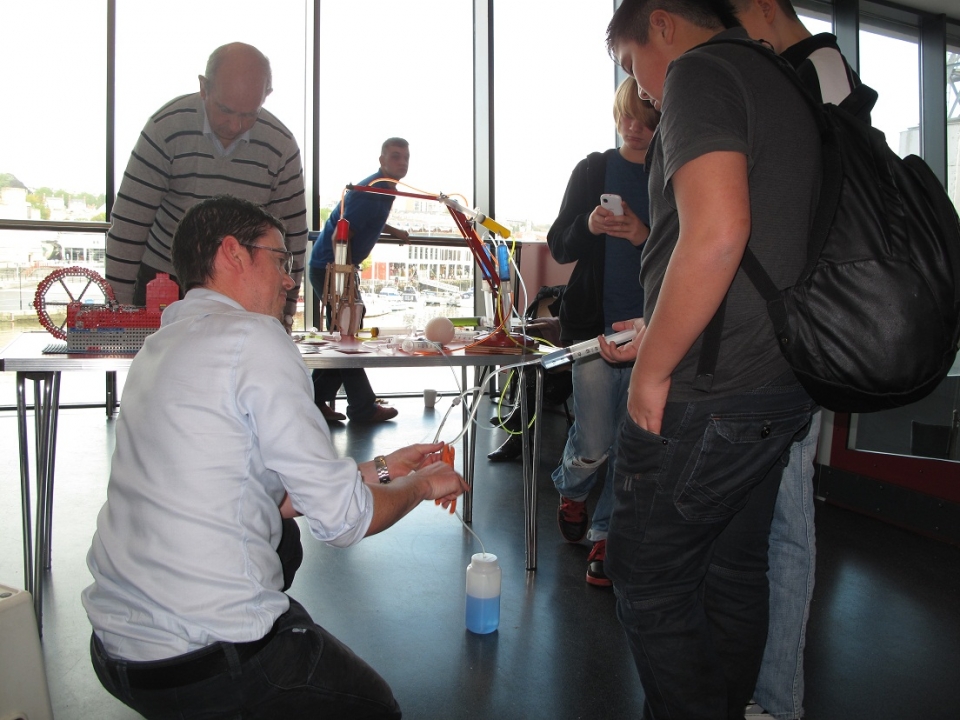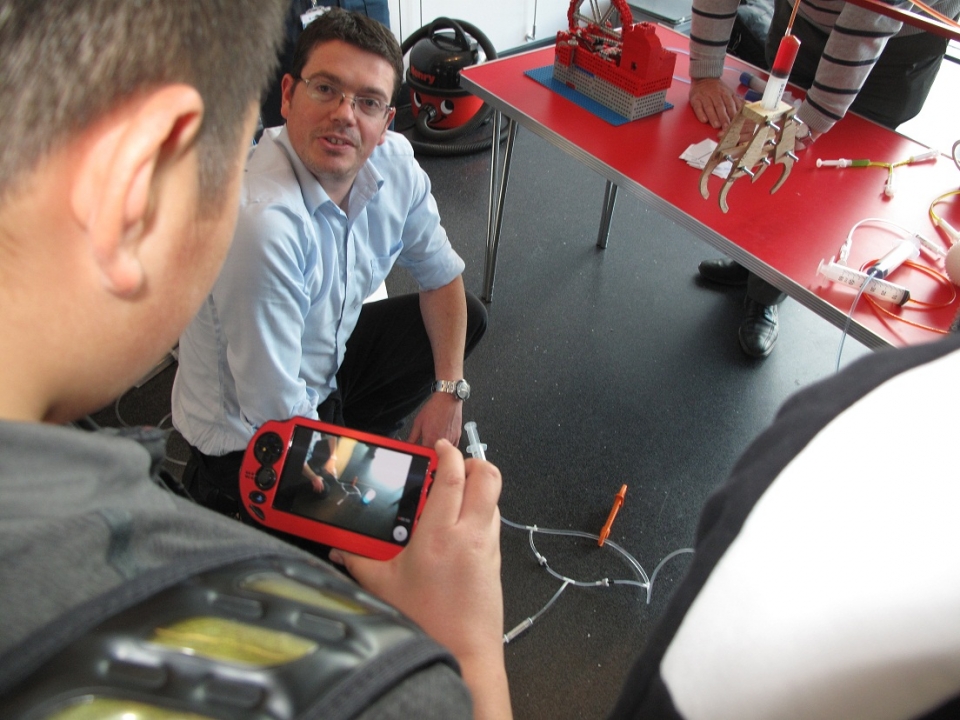 Robotics with Robogals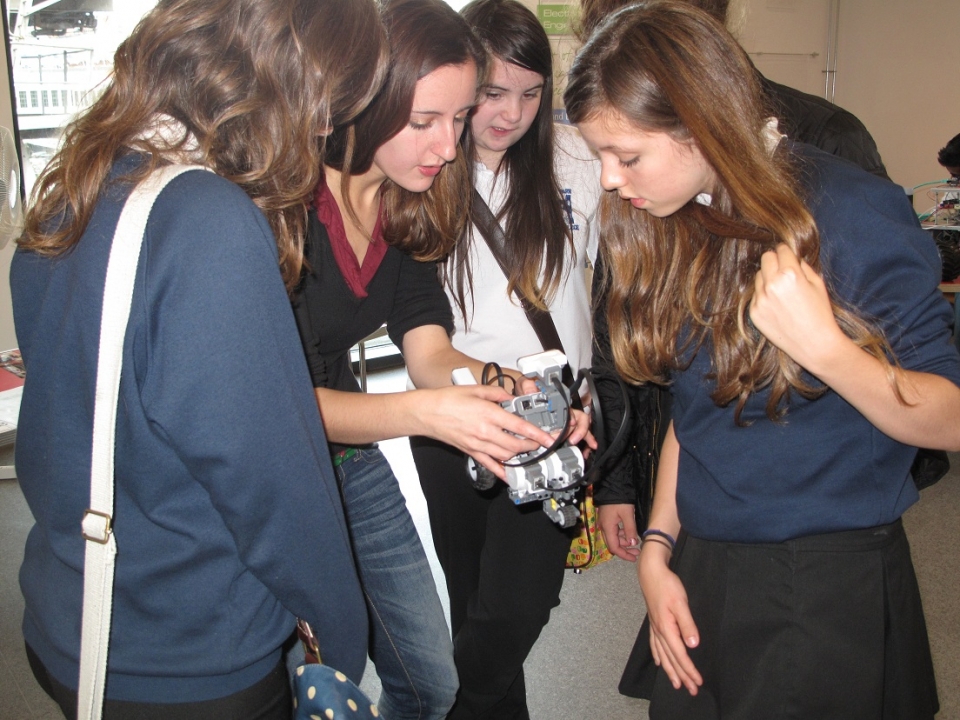 Voice activated robots programmed using Raspberry-Pi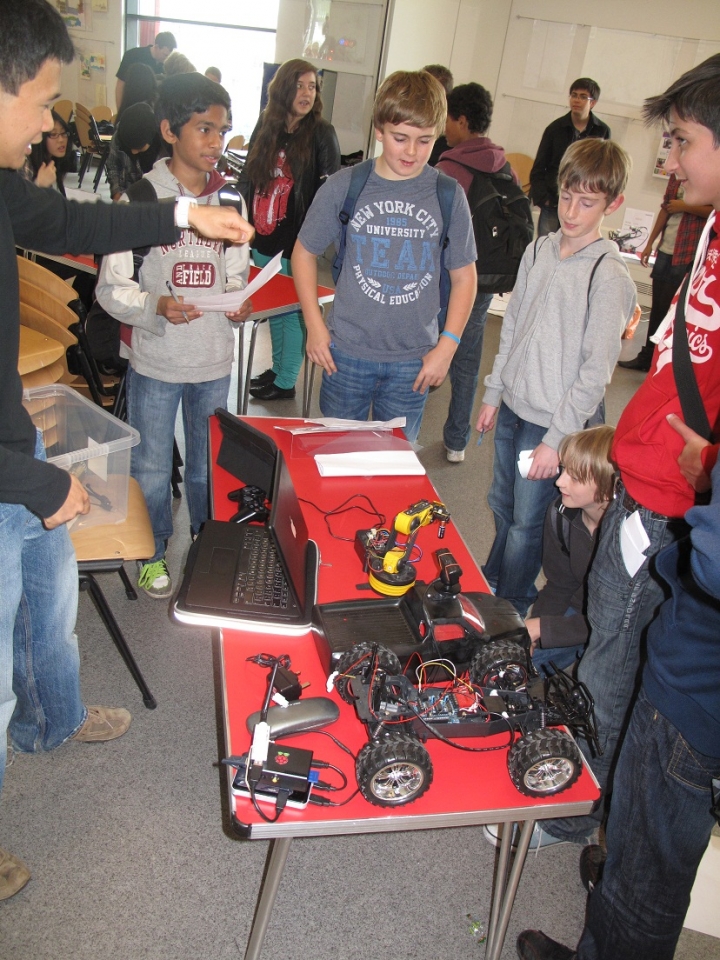 Challenges with Dyson products that engage students in handling design engineering before discussing how to become a design engineer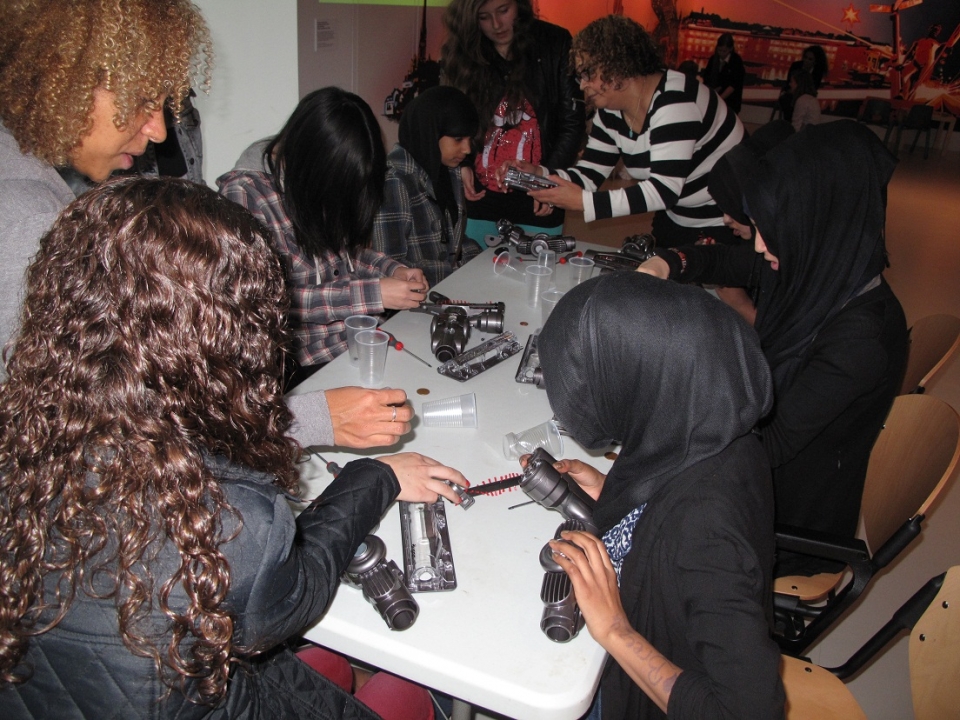 Thanks to Dyson for supplying other products - that got used in other ways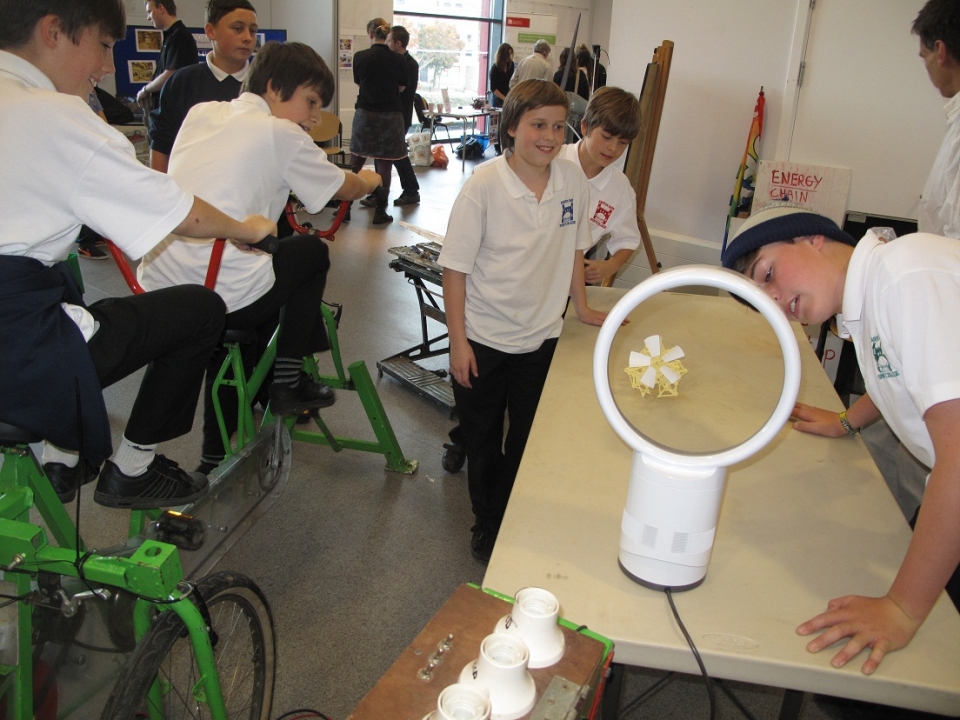 A learning game inspired by the Mars landing- Plan a space mission that balances science research against the costs of rocket launch and engineering solutions. Students reactions show that the game has huge potential for use in schools.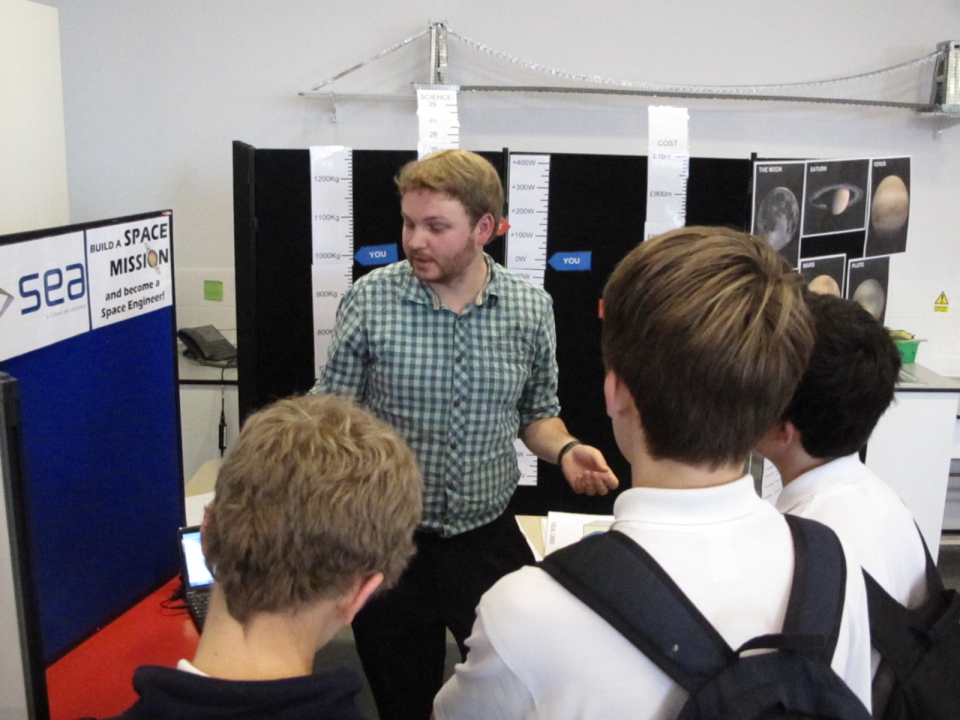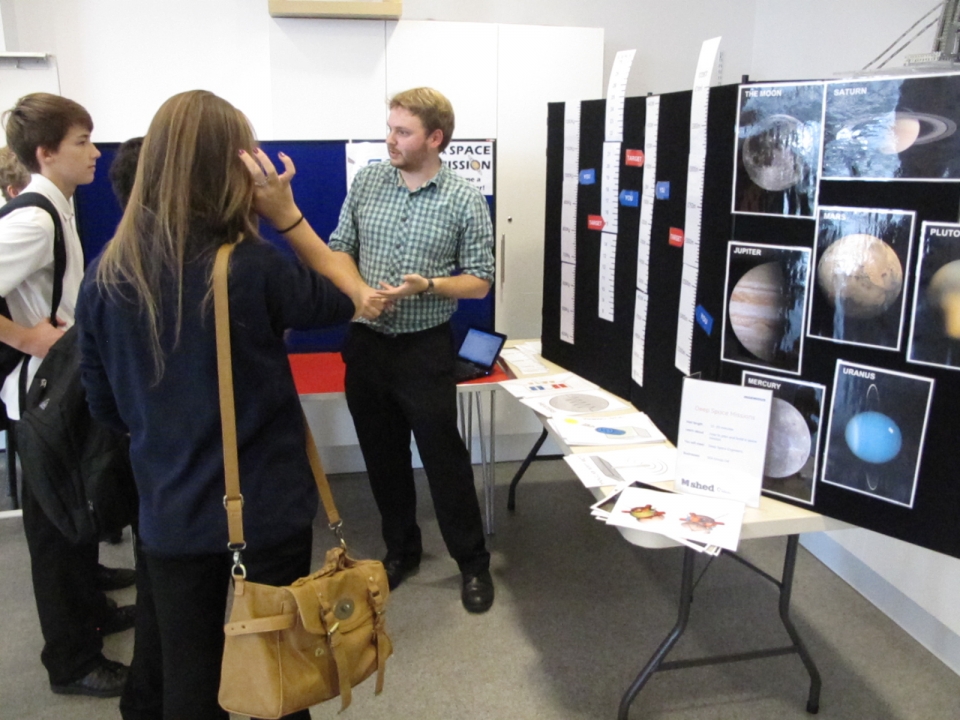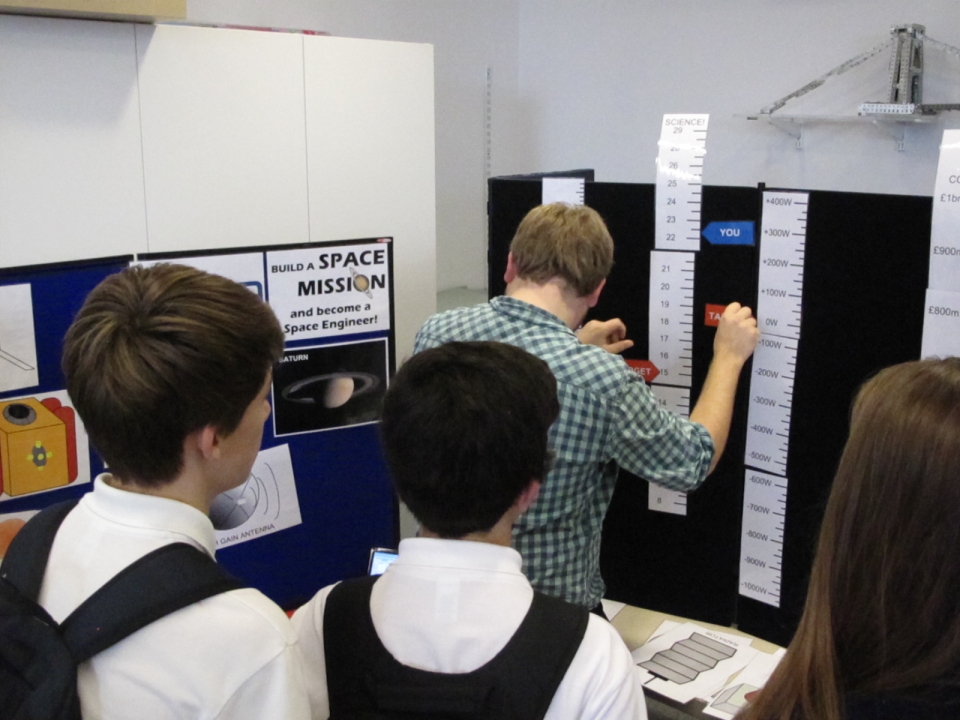 How to build a wind powered generator and a hydrogen cell -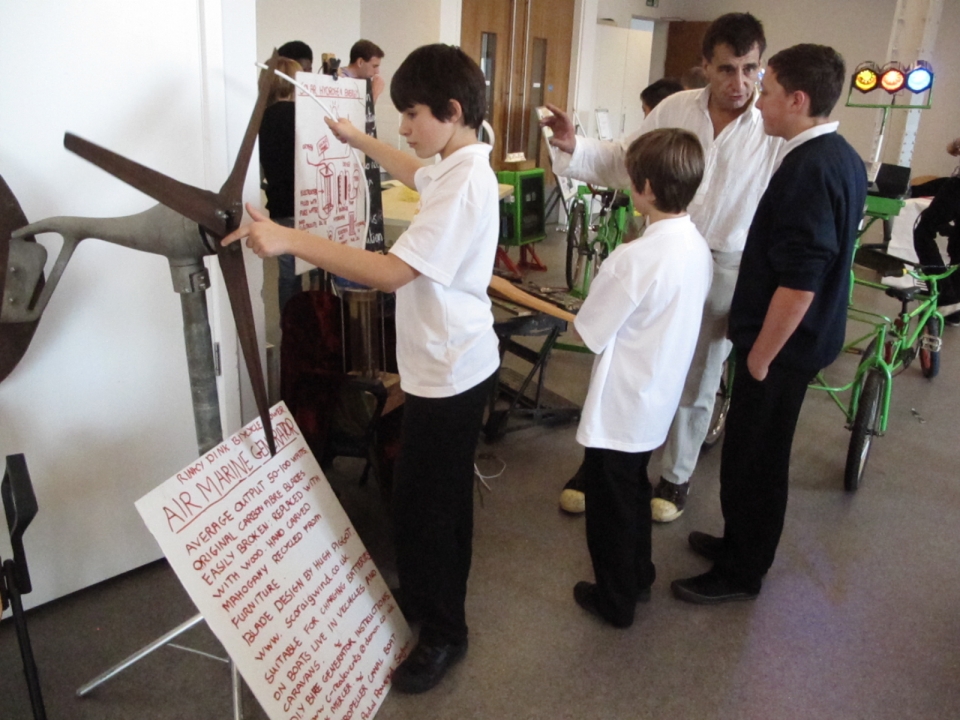 Research about robotics and university student lifestyles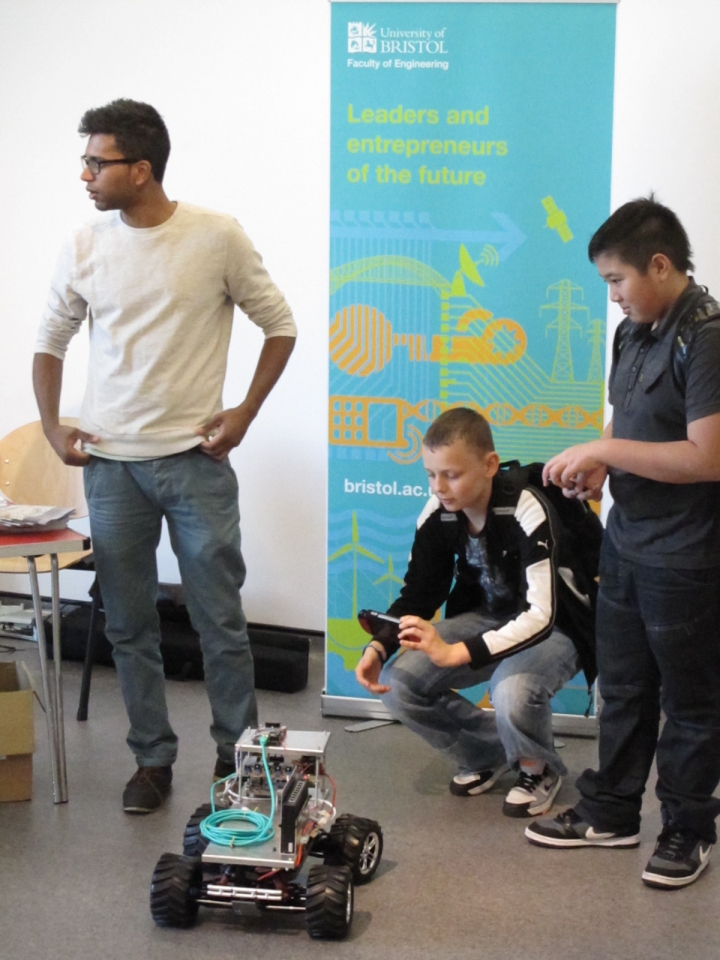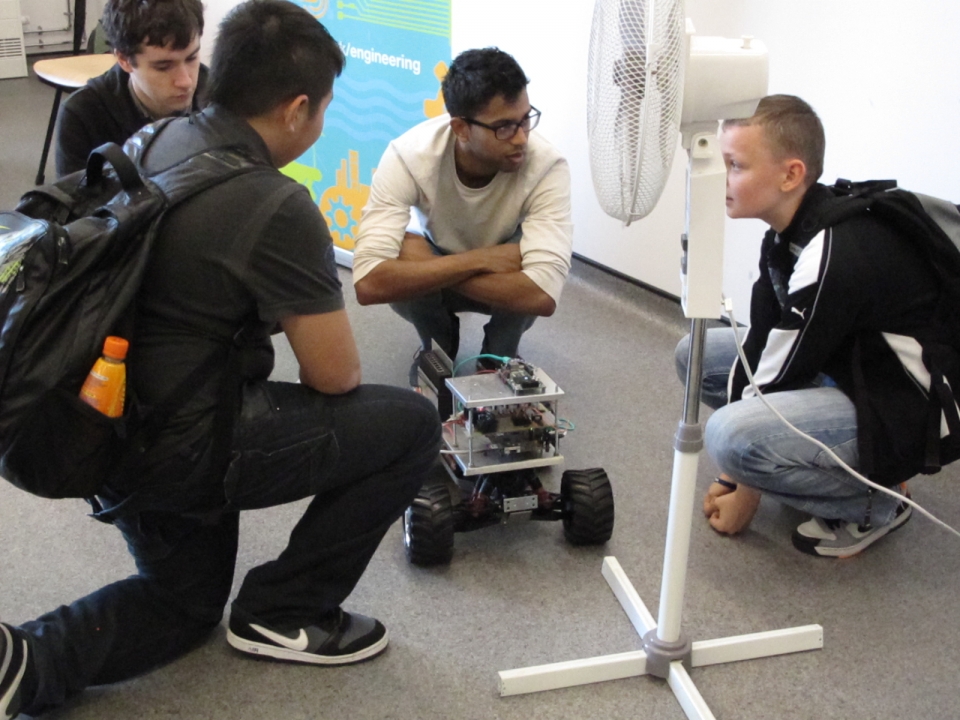 Structures and structural engineers - who could build the biggest tower? 2.59m was reported but not verified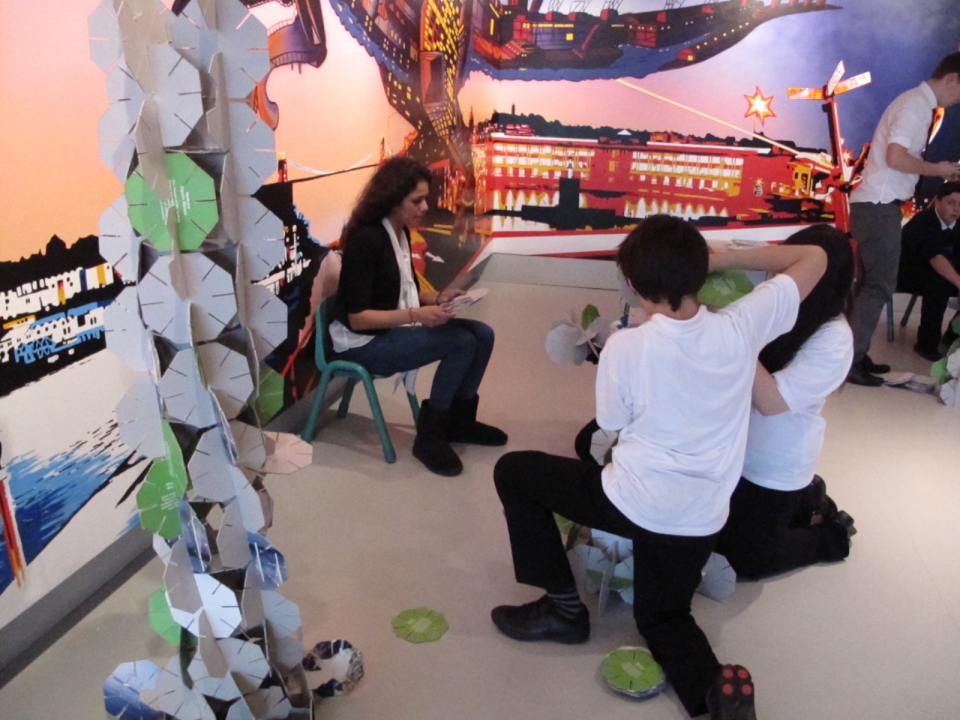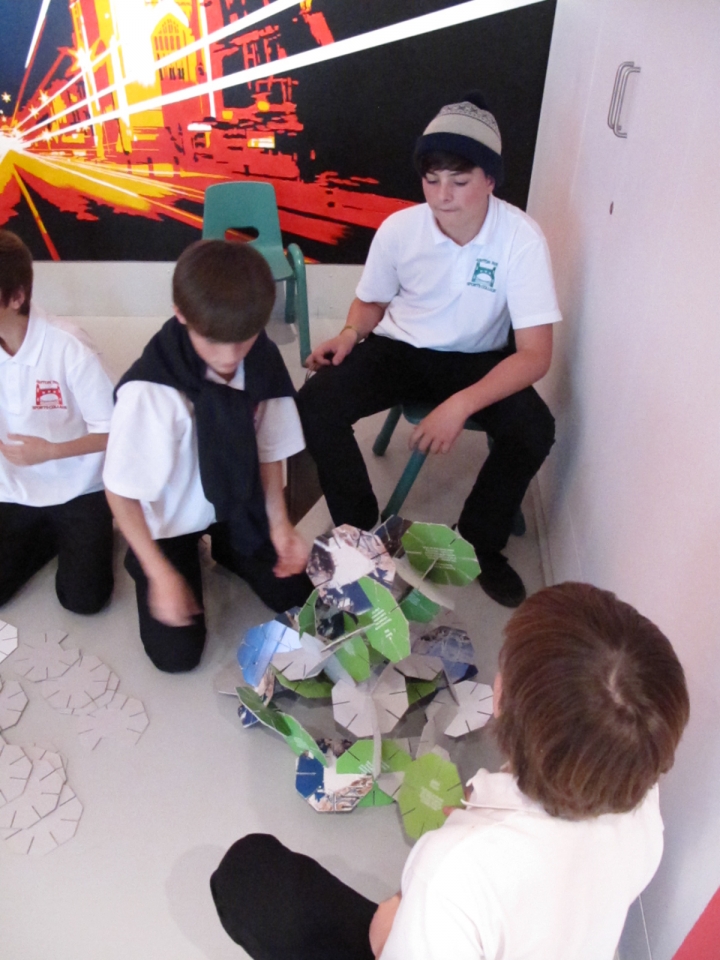 Young engineering communicators - see the Vox Pops film near top of the page for student and engineers opinions of the event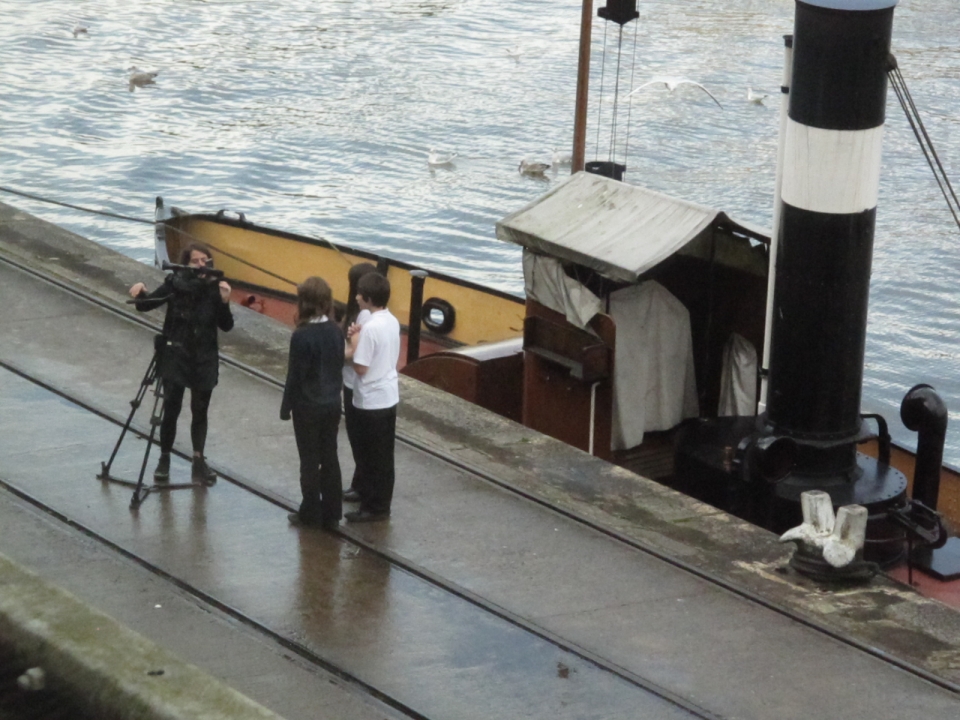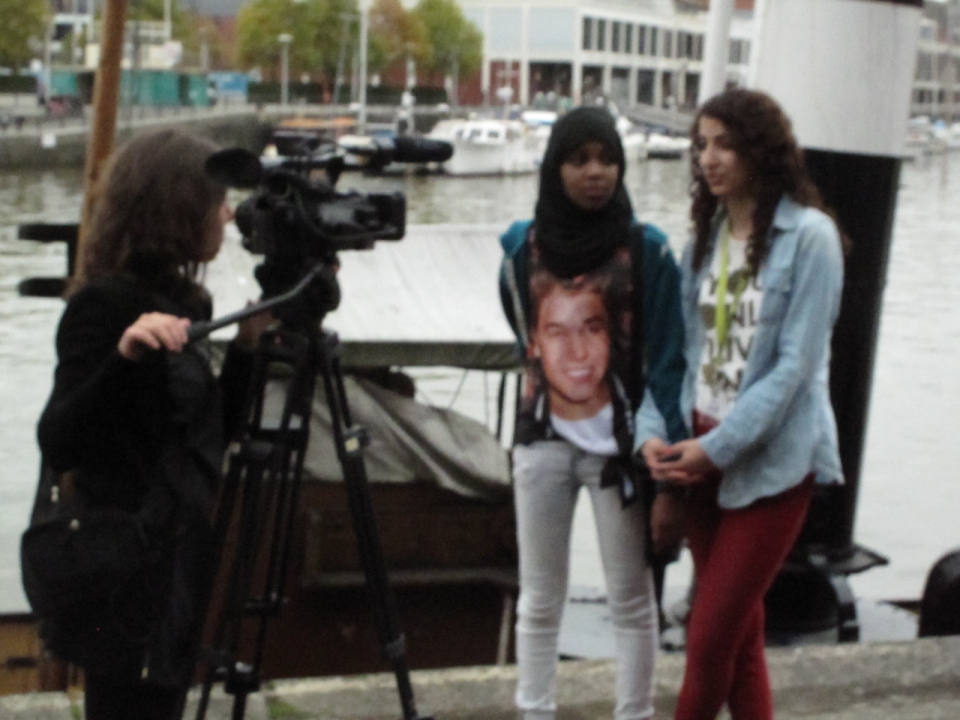 Watch the video to see what the teachers and engineers think about the experience-
See more articles on Ingenious Project at M Shed Museum